2021 is a significant year for Komoco Motors as we offer a full line-up of different SUVs to meet our customers' varied needs and reach out to new customers who have known us for only a few models. Our SUV line-up can be compared to pieces on a chessboard, from the smaller Venue for small families to the electrified SUV of KONA Hybrid and KONA Electric to our Hyundai's largest and biggest SUV, our flagship Palisade. And more recently, we complete our SUV range with the latest Tucson and Santa Fe Hybrid. We share stories of customers who joined our SUV family.
When the 2021 Tucson was launched, Mr JJ Xu already knew that was the SUV for him and his family. The key factors that made him decide on the Tucson were the Sensual Sportiness design and advanced technology of the SUV. In his opinion, in terms of equipment specifications of the Tucson, he was surprised at how it has surpassed many other car brands. He constantly did his research even before the SUV was available in Singapore, and he even jokingly said he had to 'chase' his Sales Consultant for a preview date.
Mr Xu used to either drive a saloon or MPV, but has always wanted to own a SUV. Whenever he drives past an SUV on the road, he likes how 'high' and masculine the SUV is. In 2016, he was immediately convinced and converted when he saw the Tucson 2.0L, and he continued driving the SUV for 6 years. He found the SUV powerful, spacious and like that it had a sunroof. It fits the requirement and preference of his wife, daughter and for him respectively. It came natural for him when Tucson was available that he must have the SUV. To date, he has driven Hyundai cars for 7 years altogether, including driving a Hyundai i40 previously.
What are your favourite features of your Tucson?
My ultimate favourite has to be the Hyundai SmartSense, full suite of advanced safety & driving assistance features. In particular, I appreciate safety features like Lane Following Assist and Forward Collision-Avoidance Assist. It helps to improve my driving and gives me peace of mind. The safety features are great for new and seasoned drivers. I also like the Smart Cruise Control with Stop and Go has improved to incorporate speed control, keeping a safe distance and following the front vehicle.
I also like the fact that the 2021 Tucson comes in a long wheelbase. The length of the car increased from my previous Tucson, this gives more legroom comfort for my backseat passengers, usually my family members. The luxury in space of the car boot allows me to pack my car boot without worrying about space limitation.
The front and rear lights are my favourite feature of the Tucson. I find a head turner is the daytime running lights, usually when the lights are on it will attract the attention of passers-by.
Finally, I enjoy the comfort of the Tucson, in terms of drivability for the driver, as well as, good interior space for both driver and passengers.
Have any friends bought a Hyundai on your recommendation?
Yes, I recommended a friend to get the Tucson and i30 on separate occasions.
How have Hyundai cars changed over the years?
I think what makes Hyundai such a great brand is that it is an Asian brand with High Global standards. Hyundai is always pushing frontiers in terms of design, technology, and research and development.
Hyundai also has improved in performance and durability. I am proud to say I own a HYUNDAI.
What would you say to someone considering a Tucson?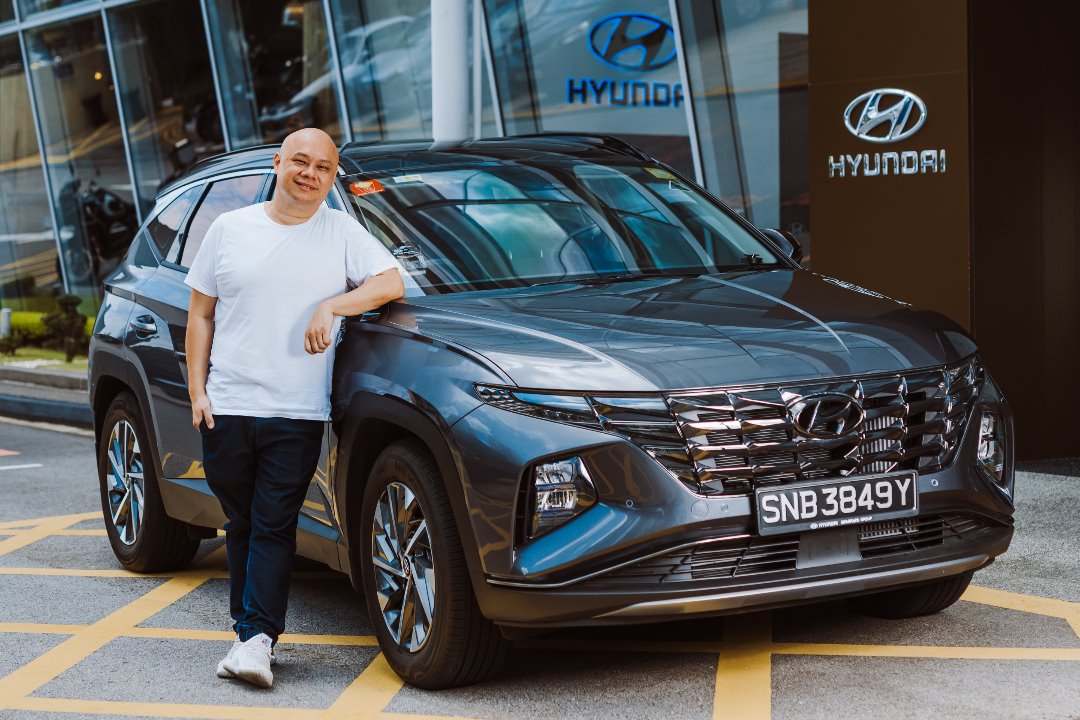 Find out more about the new TUCSON.