When we mention the i30, what comes to mind? Slow? Cramped? SilverCab? We want you to throw those thoughts out the window because the new 2021 Hyundai i30 is absolutely none of those things as this car punches way above its weight.
Hyundai has embarked on a new push in the European market with the new i30, the poster girl for the brand. They're also very proud of the fact that the new i30 has been made from start to finish in Europe, which will not only make it look a little more homely for the European market but also hopefully give it that continental car 'seh' in Singapore.
In the last few months and years, Hyundai has made great strides in the automotive world with launches like the new Hyundai Avante being very impressive. There's even some sentiment that they've overtaken the Japanese in terms of desirability. While it remains to be seen what the reliability and resale market will be like in a couple of years, in the present, the Koreans are offering incredible value for money and the new i30 is no different.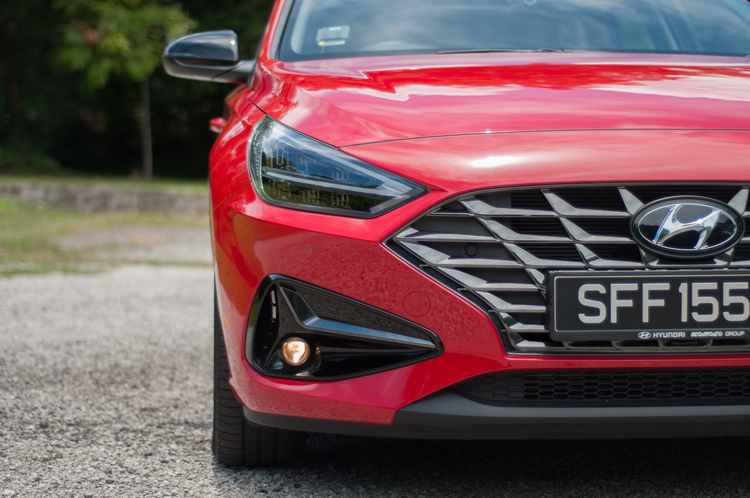 First, it's been given a makeover. The car has a new front fascia with a wide-open grille and LED headlamps and Daytime Running Lights. The rear of the i30 has also been touched up with a new bumper and LED tail lamps.
The car is less 'cute-cute hatchback' on the road now than before as it sits on new diamond-cut 16-inch wheels. From the back, this car looks much wider and purposeful than its predecessor and we must say it's a handsome thing, especially in the rather fetching Engine Red paint our test car came in (one of seven new available colours by the way).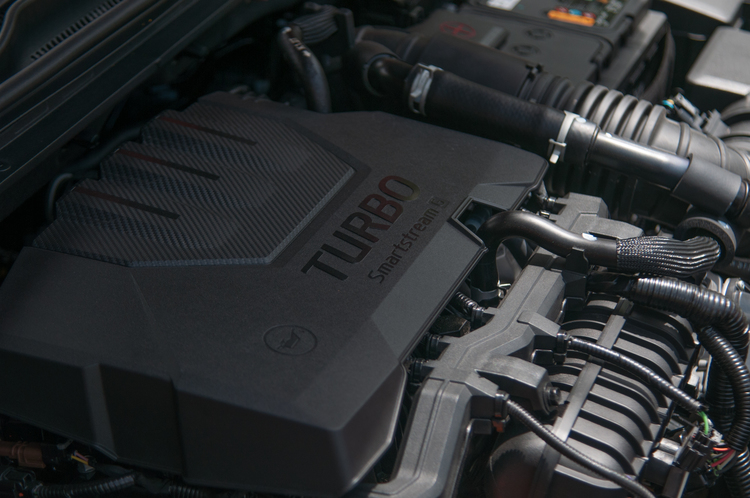 The highlight of this car is its all-new 1.0L turbocharged 3-cylinder SmartStream engine. Just a litre's worth of engine capacity might sound laughable (we've got water bottles with more capacity than this engine), but then you experience what it can do and suddenly it doesn't seem all that funny anymore.
The new engine produces 120hp and a minimum of 172Nm of torque. We say minimum because the boffins at Hyundai have tweaked the torque curve to introduce that minimum on-hand torque figure from anywhere between 1,500rpm and 4,000rpm.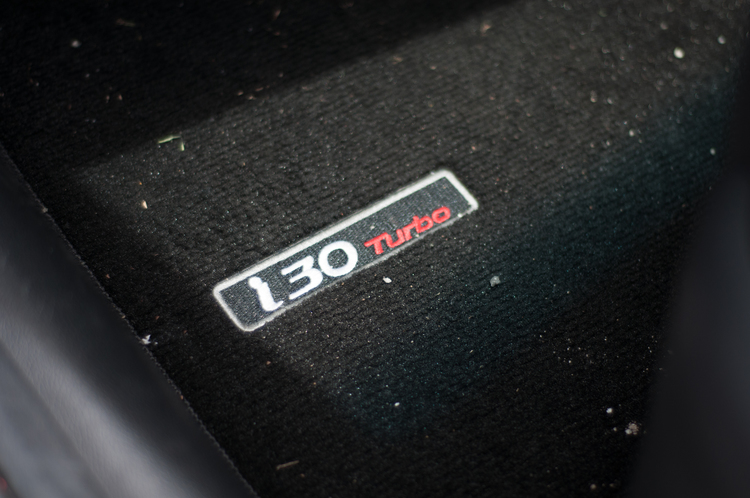 However, in between 2,000rpm and 3,500rpm, you've got 200Nm of torque available and raring to go. Not once in our test drive did we feel like we didn't have enough oomph. What we did stop to think about though, was just how impressive this little engine is.
There are motorcycles with more engine capacity and cylinders than the i30 has but yet it can still hold its own against much bigger vehicles. The 7-speed double-clutch gearbox that Hyundai fitted can be a little sluggish at slow speeds but that's more a common issue with DCTs and not at all a crippling issue.
The other benefit of having a smaller engine is of course the fuel economy. Hyundai claims fuel consumption of almost 19km/L. However, while testing, it averaged more in the 15km/L range.
Of course, our test included extensive idling and stop-and-go traffic so your mileage may literally vary.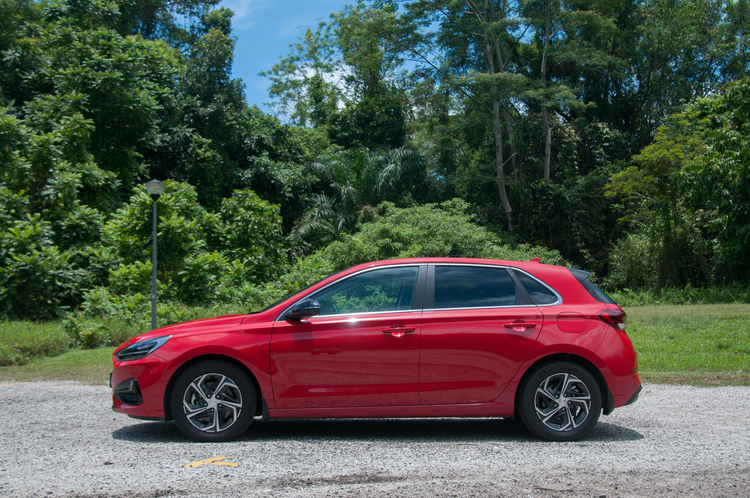 Besides that engine, Hyundai has worked wonders to make this new i30 a joy to drive. Taking some cues from their N Brand (makers of hot hatches like the i30N and Veloster N), and its small stature, the i30 is gloriously easy to pilot.
Navigating multi-storey car parks is a cinch, and when you get to the actual act of parking, this is one of the easiest cars we've ever tried to park. The joy continues when you get it out on the road!
You can put the car just about anywhere you want on the road, whether it's zipping in and out of traffic or squeezing through a jam. The light but communicative steering lends a sense of confidence as you dart around town.
And when you want a little more spirit in your drive, the i30 handles that with aplomb too. The chassis feels well balanced, and although it does fall into understeer at the limit, understeer is much safer than the car snapping on you.
The brakes will be plenty sufficient for 99.9% of users and the Michelin Energy XM2 tyres that come as standard are confidence-inspiring come rain or shine.
Hyundai has been quite vocal about the fact that this new i30 has borrowed DNA from the i30N hot hatch to give it that extra boost of driving dynamics.
While we haven't had the pleasure of trying the i30N (hint hint), we can safely report that this is a very well sorted little car in its own right.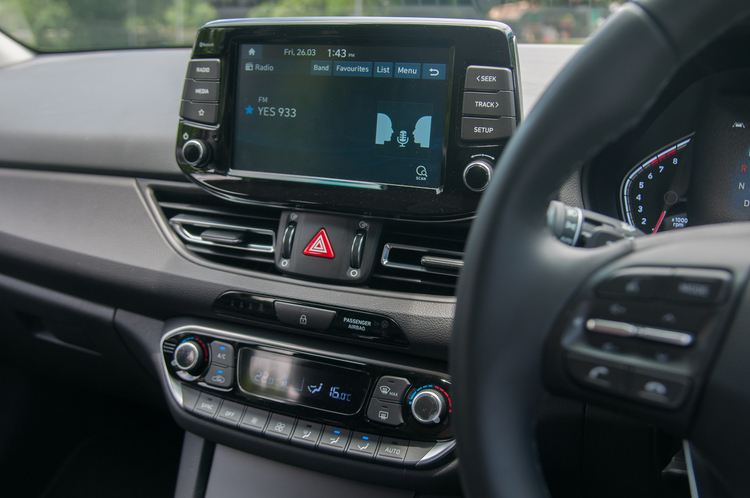 Even when you're not zipping about, the i30 cabin is a pleasant place to sit in. The infotainment system is the same new and updated one you get in all new Hyundais with an 8" touchscreen and full Apple CarPlay and Android Auto functionality. You also get wireless charging for your smartphone.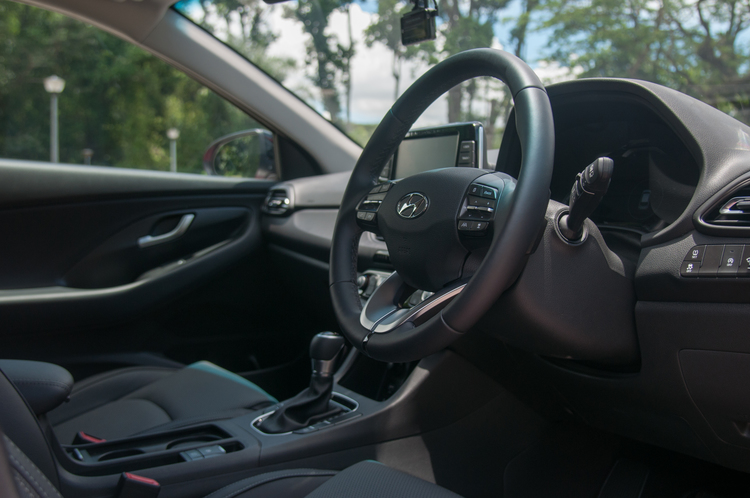 The interior is nicely trimmed with electric front seats, dual-zone climate control, and a 7" digital gauge cluster.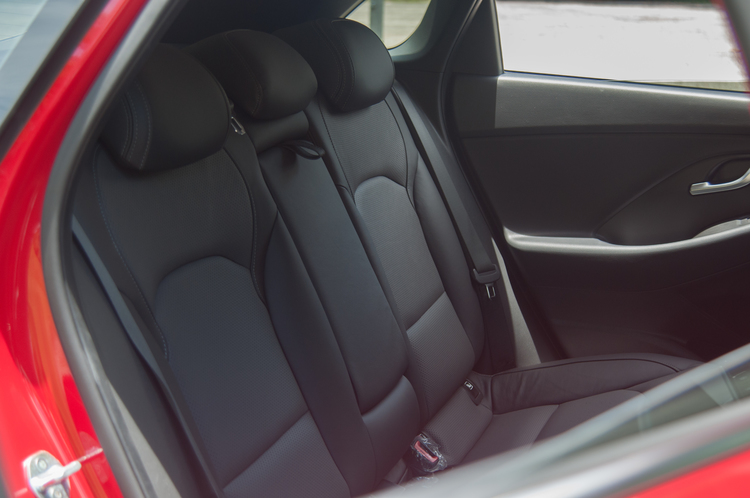 The rear seats aren't super spacious and neither is the boot but they're both decently sized enough for probably 95% of your use.
The fact is that unless you've got a large family or are regularly carrying lots of cargo, you don't need all that much space. If you really needed more space and you adore the i30 vibes, there's also the i30 Wagon that's available for you.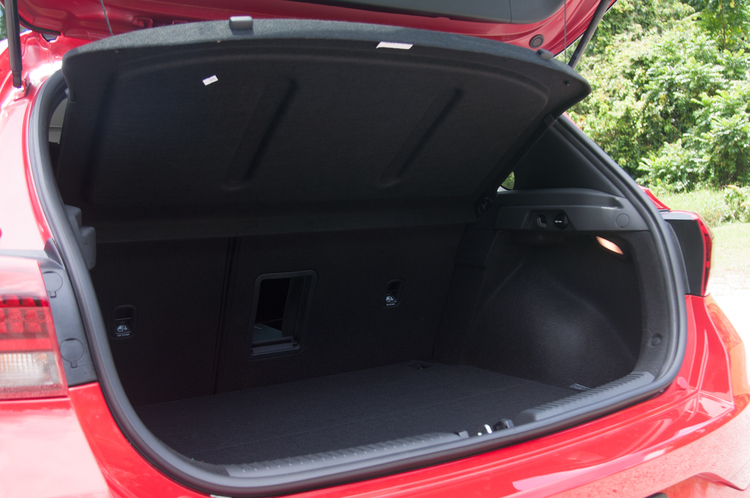 The i30 also features, as becoming standard fare in Hyundai group cars, the full range of its SmartSense safety and assistance features.
The i30 receives Forward Collision-Avoidance warnings that can detect pedestrians and bicycles (becoming quite an issue these days), Lane Following and Keeping Assist, Rear Cross-Traffic Collision-Avoidance warnings, Smart Cruise Control (that works even in stop-start traffic), Blind Spot warnings and so on.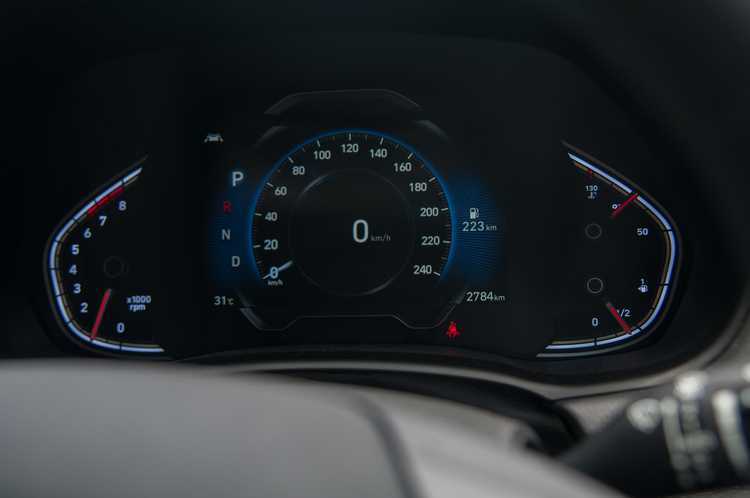 The i30 does not have a 360° camera but in a car this size it's hardly a dealbreaker. As usual, the systems all work together remarkably well to increase convenience and keep the driver, passengers, and other road users safe.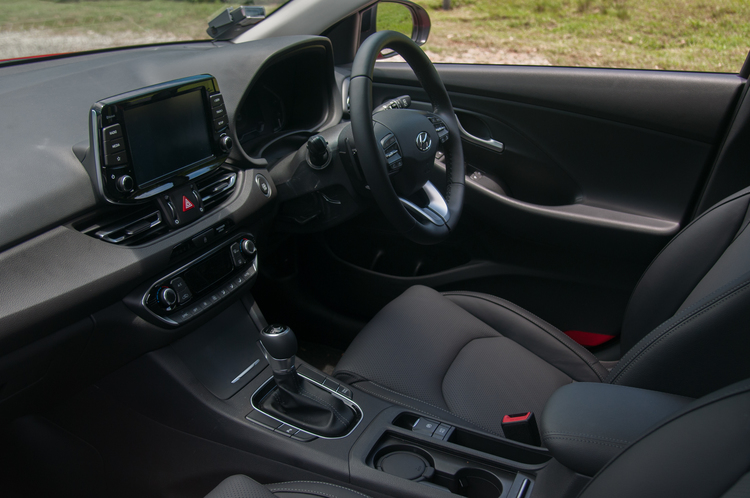 With how well this new i30 package presents itself, we would go as far as saying this is one of the most perfect cars you could own in Singapore.
How many other cars combine premium safety, infotainment, and comfort features with a dual-clutch gearbox and solid driving dynamics all at an affordable price?
The 2021 i30 itself is a little on the pricey side for a hatchback, with prices starting at S$107,999 with COE. However, thanks to that 1.0l engine, road tax is under $400 a year and it's incredibly fuel-efficient to boot.
And if all that isn't enough to convince you, have a look at what Jackie has to say in his review video below.
It's still incredibly impressive that Hyundai continuously manages to punch above its weight to churn out impressive and well-sorted cars like the i30 far below the price point for them and if you're interested, you can find out more here.
Thanks Hyundai, we definitely want one.