Komoco Motors has invested in our collective future and built up Singapore's very first EV Service Centre. This Komoco EV service centre is dedicated to serve all Hyundai Electric Vehicles from the beginning of your ownership.
This EV service centre provides a guarantee that Hyundai EV owners will always have the comfort of dedicated support and service. Hyundai EV owners will be able to book service appointments when required and relax in the newly renovated lounge on Level 2.

Aside from convenient and fuss-free servicing, the Komoco EV service centre also creates opportunities in Singapore's workforce. Komoco Motors has signed an agreement with ITE Singapore and Hyundai Motor Company to grant internships to up to 10 ITE students every year. Additionally, up to 2 scholarships and 5 book prizes will be given to outstanding ITE students annually.
Getting hands-on experience at a future-ready company like Komoco Motors ensures that these students get the training and skills that adds value to their portfolio and wherever they go.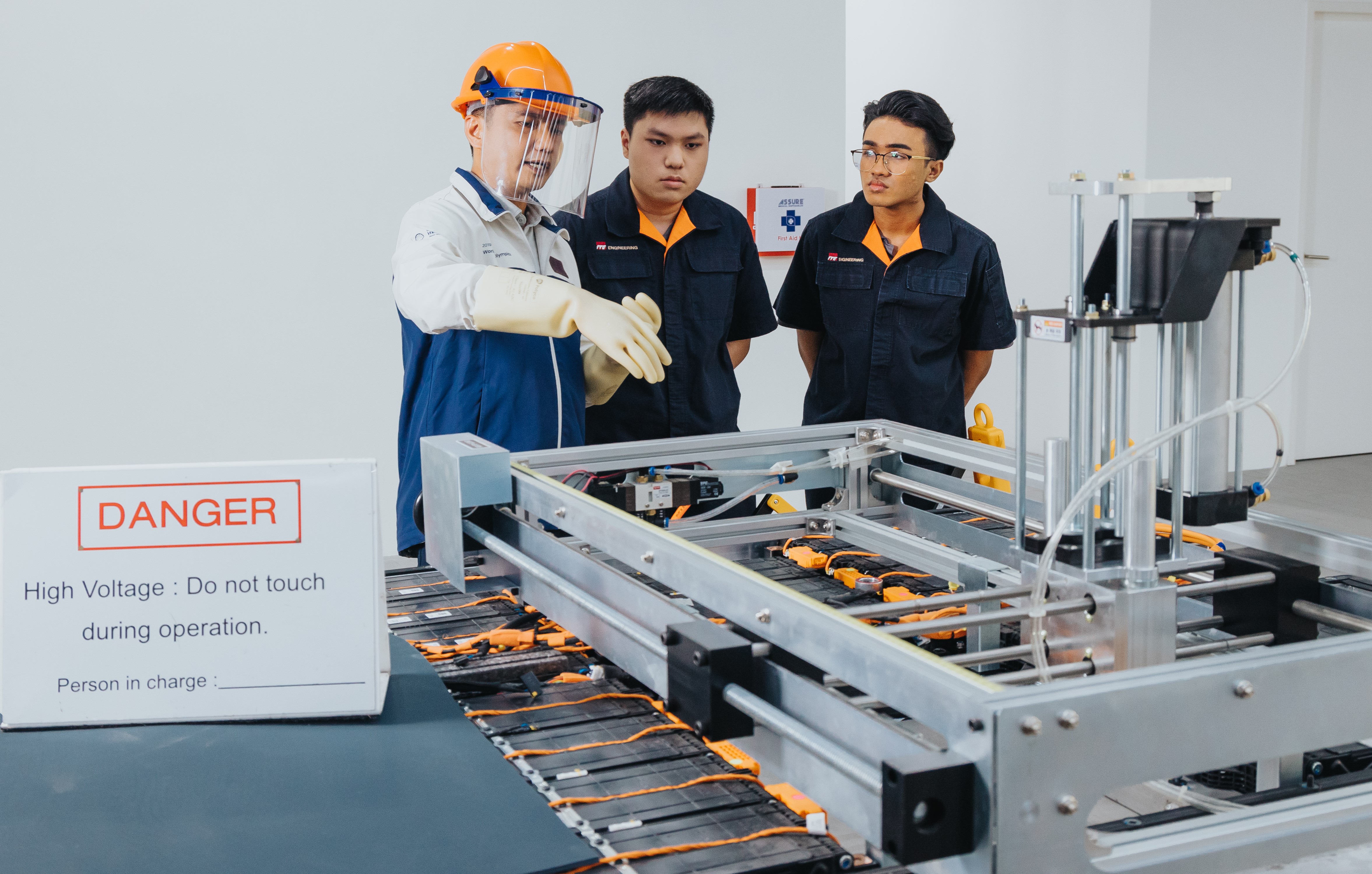 This is the first Hyundai Motor distributor in the world to build and operate its own EV Service Centre. It completes Komoco's commitment to provide an EV eco-system and to help Singapore achieve its sustainable development goals.
Komoco Motors is excited to build a sustainable EV future. Join us on this electric motion™.
Find a Hyundai vehicle for you. https://hyundai.com.sg/vehicles/
See our current promotions. https://hyundai.com.sg/promotions/
Book a test drive today. https://hyundai.com.sg/test-drive/