We are on a journey
Leading the charge of a better tomorrow.
To seek innovation for the planet, innovation for all.
Bonding over passion to share the love and steps ahead together for a better future.
Connecting with like-minded individuals through sustainability and innovation. We believe in the future and freedom of mobility.
Hyundai is in progress to achieve Carbon Neutrality by 2045. At Komoco, we are here with you to transit towards a greener tomorrow. With our commitment to the future and your journey with Hyundai - you will always have better choices for tomorrow, today.
Join us on this electric motion™.
Albert Wee has been a Hyundai owner for over 6 years. It started from a petrol Tucson turbo, after which, a Santa Fe diesel. In 2021, he made the switch to the all-new Tucson hybrid. We invited him to share his views on why he made the switch to an eco-friendly vehicle.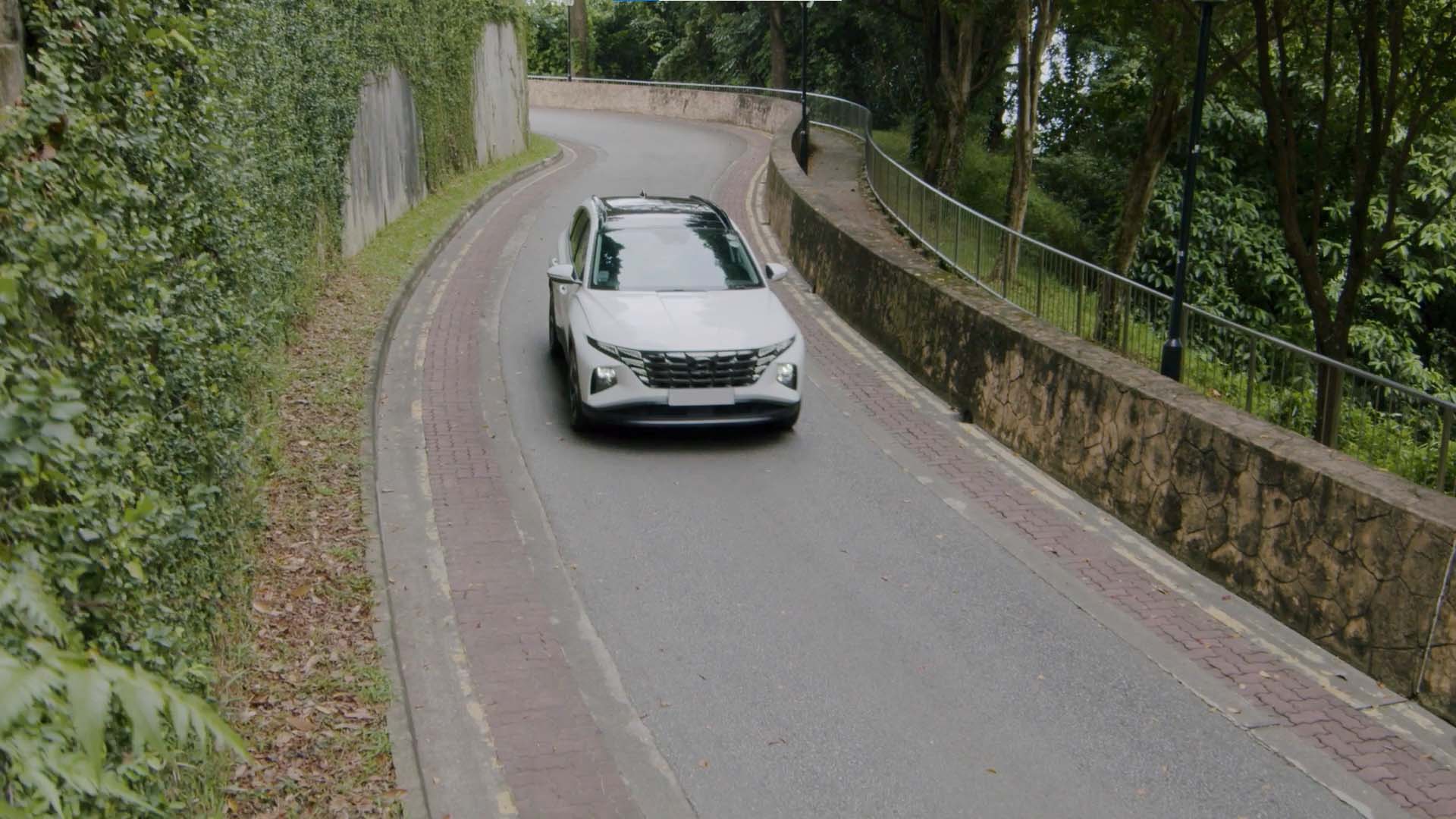 What made you switch to a hybrid?
There were a few factors, but the main reasons are performance and fuel consumption. This Tucson hybrid gave me more combined horsepower (HP) than my previous model. Even with a higher HP, the fuel consumption was not compromised. In fact, it gave me more mileage for every tank of petrol. The deal sweetens with lower road tax.
Why do you think driving an eco-friendly car is the future?
I think hybrid and electric vehicles are the future in Singapore. As Singapore progresses towards the SG Green Plan, there will be more charging points islandwide. Hybrids and EVs are also environmentally friendly since they emit lower greenhouse gases and air pollutants.
How easy has it been to make the switch?
It was easy, no hard decisions to have a greener vehicle. To me, it's an upgrade.
What is the one thing you wished you knew before you made the switch that would make the decision easier?
It would be the Hyundai SmartSense™. The safety features are a great aid to drivers.
Find out more about the new Hyundai TUCSON.