We are on a journey
Leading the charge of a better tomorrow.
To seek innovation for the planet, innovation for all.
Bonding over passion to share the love and steps ahead together for a better future.
Connecting with like-minded individuals through sustainability and innovation. We believe in the future and freedom of mobility.
Hyundai is in progress to achieve Carbon Neutrality by 2045. At Komoco, we are here with you to transit towards a greener tomorrow. With our commitment to the future and your journey with Hyundai - you will always have better choices for tomorrow, today.
Join us on this electric motion™.
When we first reached out to Terence, he was excited to share how much he loved his car. It was because of the amount of money he spent on petrol on his first car every week which made him relooked at the options he could have. He made the switch to a hybrid in 2017 as he started to become more conscious about the environment and the small impact, he could make with the car he drives every day. We invited him to share his views on why he made the switch to an eco-friendly vehicle.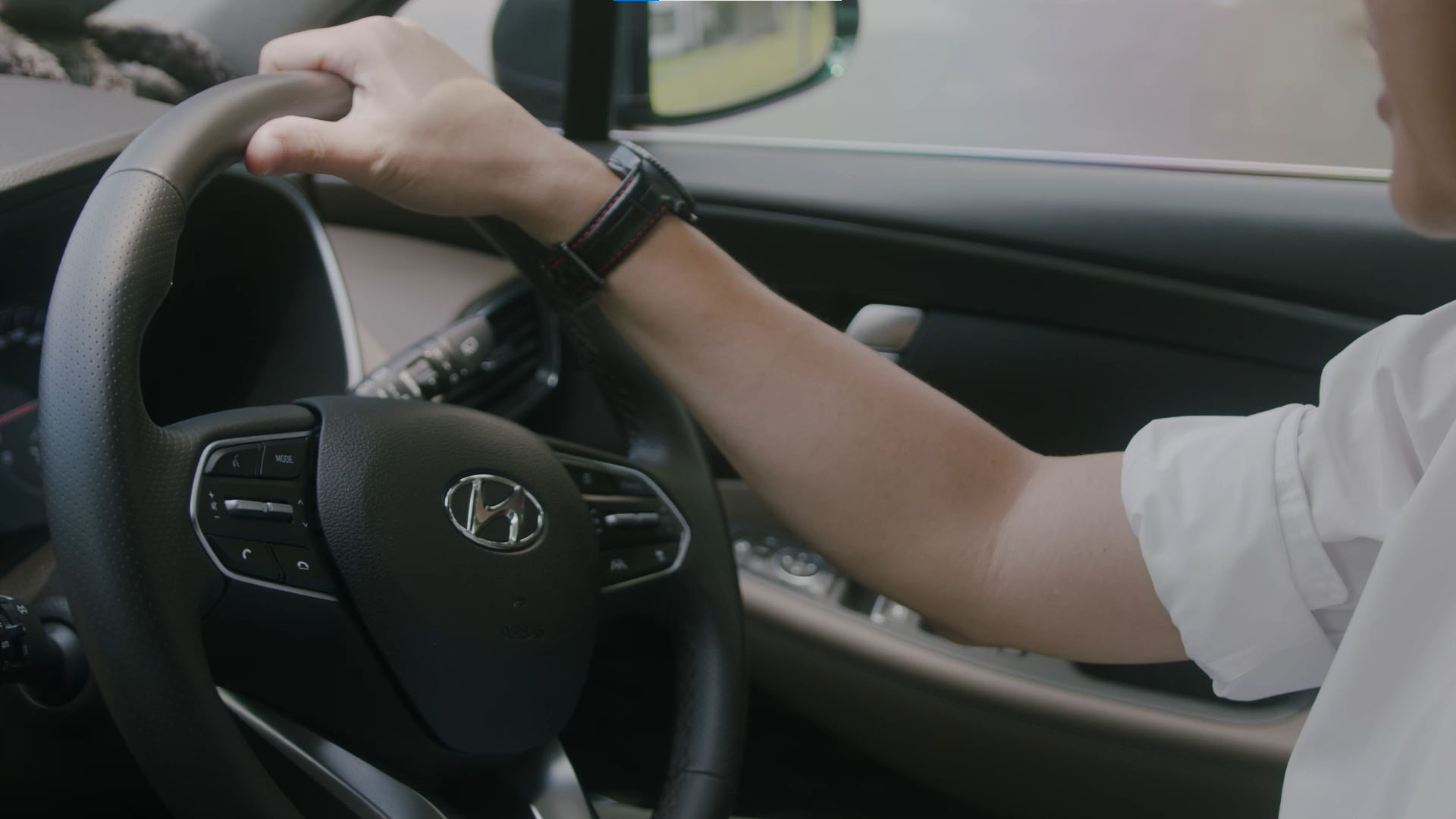 What made you switch to the SANTA FE hybrid?
I was planning for a bigger family and was looking at 7-seater options that were efficient, fuel-friendly and came with a large boot and seating space. I found the SANTE FE, which ticked all my boxes, not to mention I'm only refuelling every 2 to 2.5 weeks, I really can't complain!
Why do you think driving an eco-friendly car is the future?
I think electric is the future and if there is an option for SANTA FE in the future, I'm pretty confident I'll switch to that. The crazy ups and downs of oil prices, not to mention with the war raging on, is just going to make crude oil and petrol not so sustainable in the long run. With the world finding alternative energy sources that are sustainable and kinder to the environment, hybrids and eventually just electric vehicles are the future.
How easy has it been to make the switch?
Whenever people ask me if my car is worth buying, I would mention the fuel efficiency of the SANTE FE and that pretty much sells the car. That's how easy it was for me to make the switch. I love the fact that I'm saving more and not compromising on anything else. The beautiful designs that Hyundai is coming up with, making cars look sexy again with its silhouettes. It really is a straightforward and easy decision to switch.
What is the one thing you wished you knew before you made the switch that would make the decision easier?
The quality isn't compromised. I always thought that a hybrid or electric car wouldn't run as fast, struggle at slopes or have problems with the batteries constantly but it has never been the case. I've driven it so much that I forget sometimes I'm driving a hybrid. It's equally powerful, the batteries haven't given me a single problem and I get to save the environment, what's there not to love?
Find out more about the Santa Fe Hybrid.