We are on a journey
Leading the charge of a better tomorrow.
To seek innovation for the planet, innovation for all.
Bonding over passion to share the love and steps ahead together for a better future.
Connecting with like-minded individuals through sustainability and innovation. We believe in the future and freedom of mobility.
Hyundai is in progress to achieve Carbon Neutrality by 2045. At Komoco, we are here with you to transit towards a greener tomorrow. With our commitment to the future and your journey with Hyundai - you will always have better choices for tomorrow, today.
Join us on this electric motion™.
Leslie's first EV was an IONIQ electric. Subsequently, he bought a Kona electric followed by the IONIQ 5, convincing his family that electric was the way to go. We invited father & son duo Leslie & Daryl Chang to share their views on why they made the switch to an eco-friendly vehicle.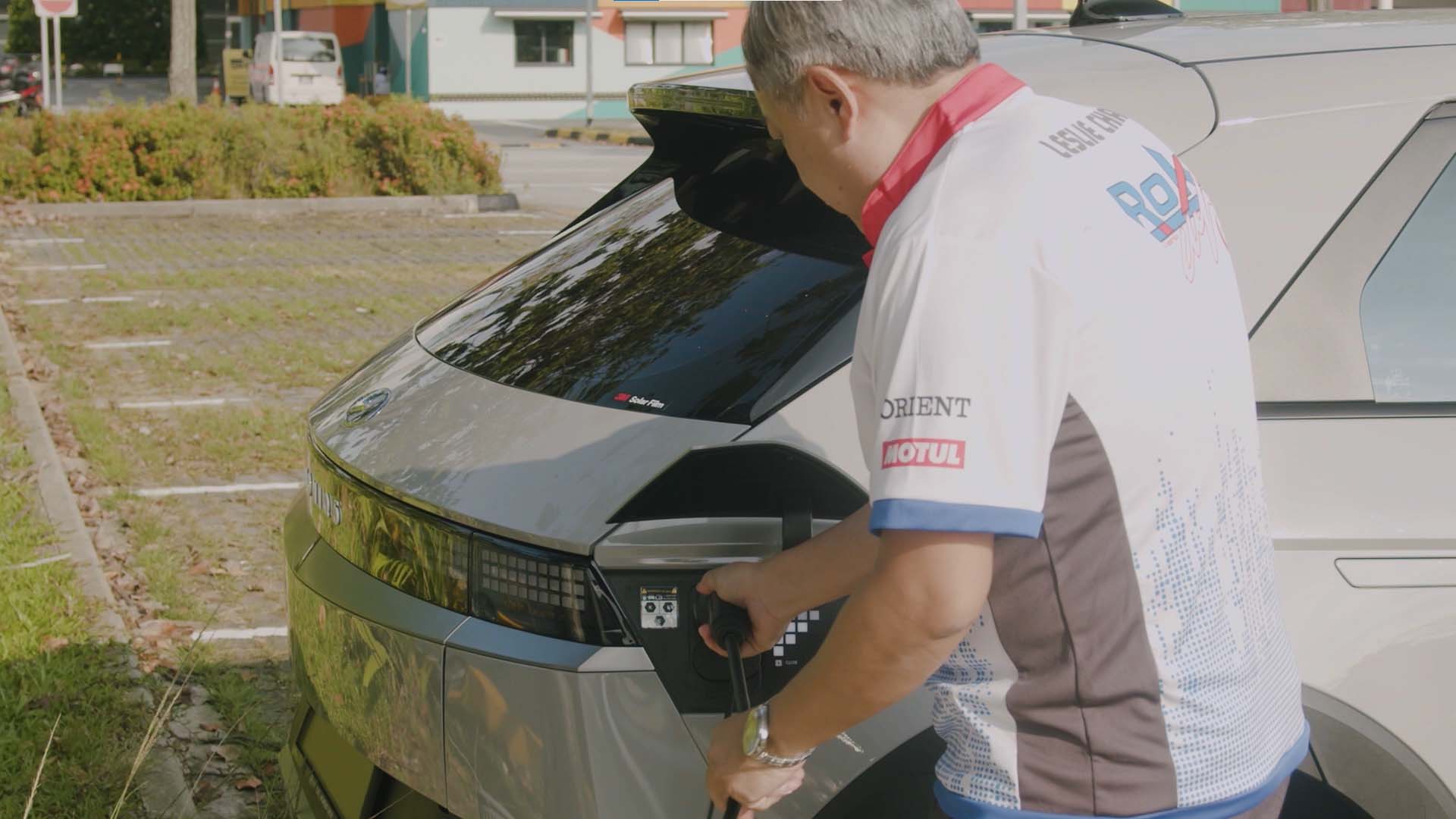 How long have you been a Hyundai owner?
Leslie: I bought my 1st Hyundai (Santa Fe) in 2007.
Daryl: My first car was the Hyundai Verna.
What made you switch to an electric vehicle (EV)?
Leslie: It's a superior product to conventional cars.
Daryl: Logical. Affordable. Government and father grant.
Why do you think driving an eco-friendly car is the future?
Leslie: It delivers more power and comfort for less running cost.
How easy has it been to make the switch?
Leslie: When I bought my first EV, public chargers were few and far. I needed to install my own charger. It took a few months before the building management approved my request to install one. The other not so easy part was to convince my wife!
Daryl: Easy! If your test drive car is just at your carpark.
What is the one thing you wished you knew before you made the switch that would make the decision easier?
Leslie: I wished I had the opportunity to discover the joy of EV as soon as it became commercially available. My little regret is that I could have started my EV journey earlier.
Daryl: The acceleration. 🙃
Find out more about the Hyundai IONIQ Electric.