2021 is a significant year for Komoco Motors as we offer a full line-up of different SUVs to meet our customers' varied needs and reach out to new customers who have known us for only a few models. Our SUV line-up can be compared to pieces on a chessboard, from the smaller Venue for small families to the electrified SUV of KONA Hybrid and KONA Electric to our Hyundai's largest and biggest SUV, our flagship Palisade. And more recently, we complete our SUV range with the latest Tucson and Santa Fe Hybrid. We share stories of customers who joined our SUV family.
During one of their overseas road trips to Jeju, South Korea, Mr Aloysius Ng and his wife Ms Claire Yeo had the opportunity to experience driving the Tucson first-hand, around the island. The positive driving experience cemented in their mind that their next car should be a Tucson. Needless to say when the Tucson was launched in Singapore, the couple immediately bought their first Hyundai SUV after their test drive. While driving on the road with their new Tucson, they reminisce the wonderful time they had on their last road trip in Jeju before the pandemic hits.
What did you love most about the Tucson?
The dark chrome radiator grille and parametric hidden lights in particular really caught our attention.
What made you decide on the Tucson?
We have always been driving sedan cars. However, we are captivated from the moment we saw Hyundai Tucson World Premiere video with the sensuous sportiness look and cutting edge design. Indeed, the Tucson is a design revolution for Hyundai.
What are your favourite features of the car?
1.The bold 4th generation design is eye-catching to other road users. We also like the parametric hidden lights.
2.Panoramic sunroof lends a touch of romance during the night. My wife and I use it to admire the stars.
3.Hyundai Smartsense, full suite of advanced safety & driving assistance features, has brought this car to life. It is so fun and safe to drive, with the Lane Keeping Assist and Smart Cruise Control.
How have Hyundai cars changed over the years?
To us, Hyundai is a reliable global automaker. The reliability in the cars Hyundai produce, speaks for itself.
We have heard from friends and mechanics from our car workshop that Hyundai has been making better and more reliable car over the years. Of course, Hyundai has also made improvement to the design of their cars and really crave a name for the brand in the global market.
What would you say to someone considering a Tucson?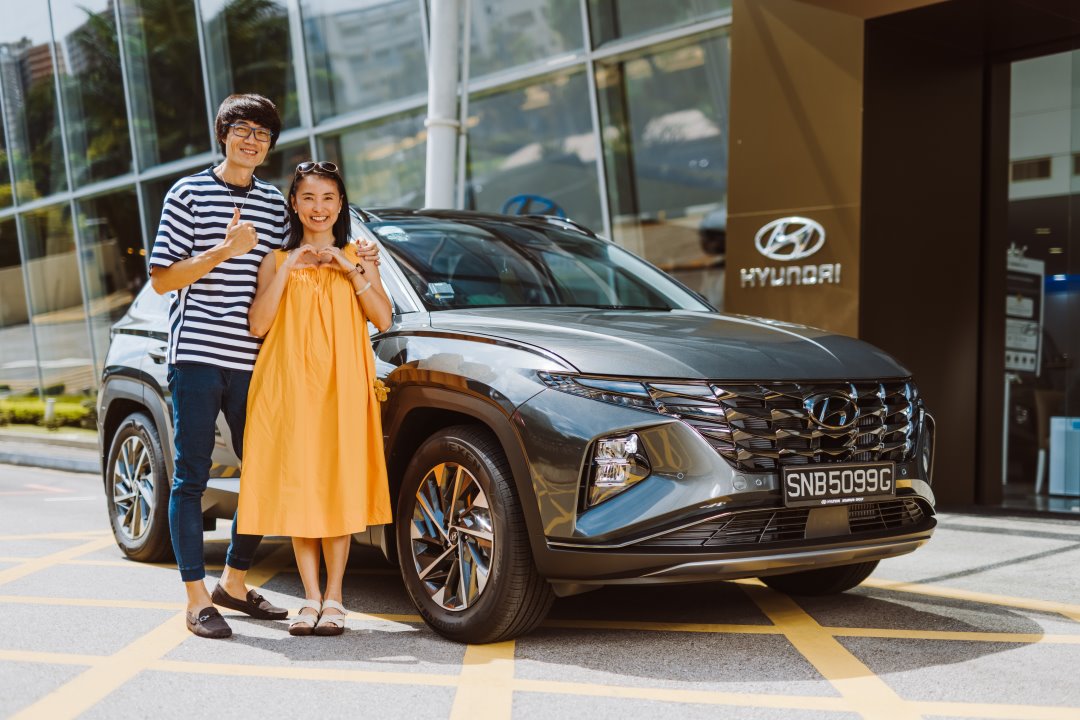 Find out more about the new Hyundai TUCSON.