Singapore. Komoco Motors Pte Ltd, leading pioneer in the movement towards vehicle electrification since 2017, introduces Hyundai Electric Motion. This initiative allows drivers to book an unaccompanied testdrive of a Hyundai electric vehicle(EV) online and experience a rapid charging session at Shell. The test drive is completely contact-free,without the presence of a sales representative, giving drivers peace of mind amid the current COVID-19 pandemic. This is part of Komoco Motors and Shell's continuous effort to help the public understand how electric carsand charging work.
From 5 to 18 August 2021, a Hyundai IONIQ Electric can be picked up and returned at Shell Paya Lebar Macpherson service station, with plans to roll out this service at more Shell stations in the coming months.
"We welcome all drivers to experience how easy it is to charge an EV at Shell Recharge. Strategically located at 18 Shell service stations across the island, Shell Recharge offers EV drivers the best geographical spread that enables them to travel without the fear of running out of power. Drivers can conveniently pop into any of the 18 Shell service stations near their homes for a full charge or quickly top up what they need to get to their next destination," said Doong Shiwen, General Manager,Shell Mobility Singapore.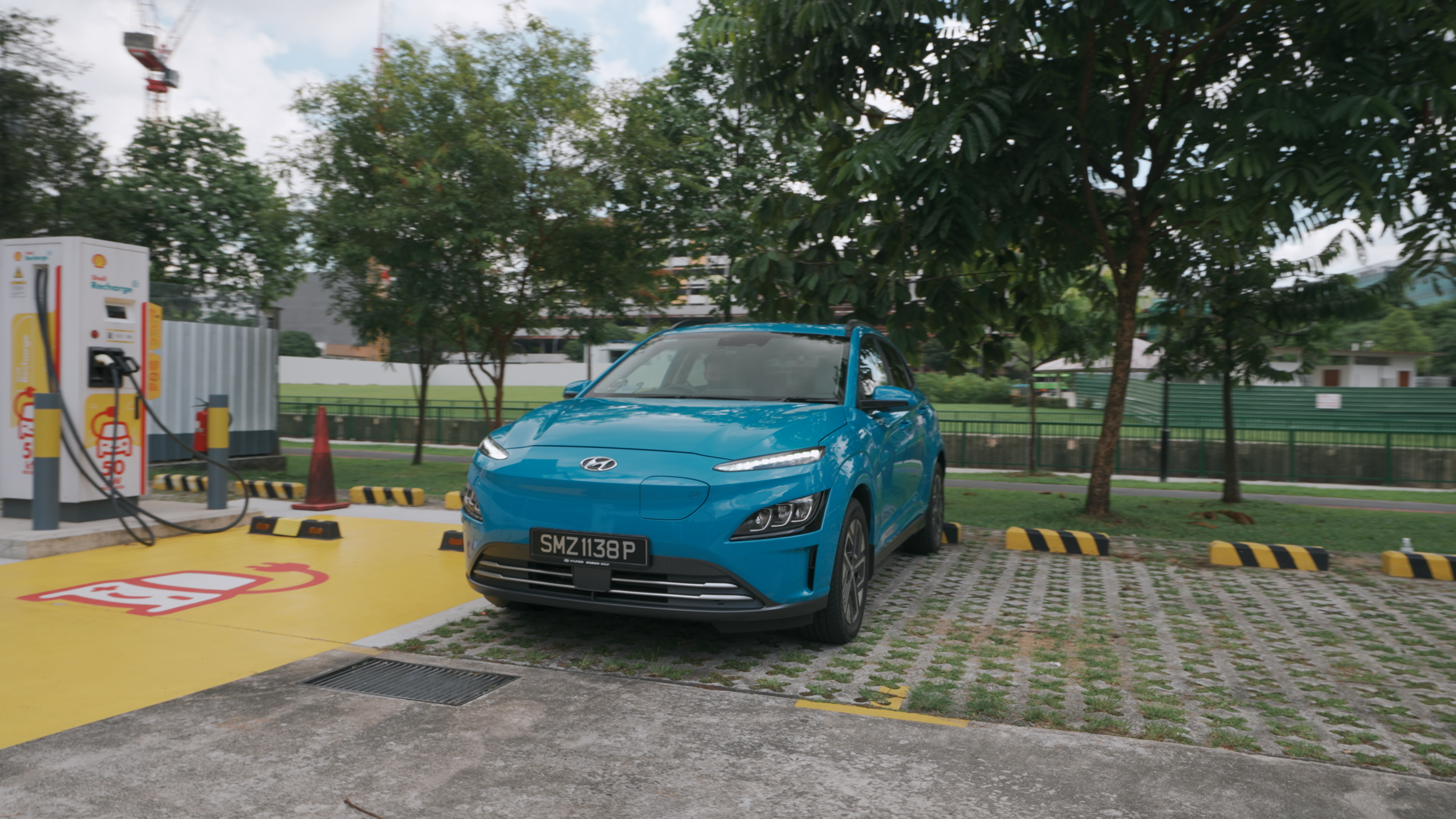 Safety First
The well-being of everyone who experiences the Hyundai Electric Motion is of highest priority. Measures have been put in place to reduce the risk of COVID-19 infection. The car will have a sanitizer that releases a safe and odourless dry vapour every 20 seconds to kill microbes in the air and on all surfaces. Additionally, booking schedules are also well spaced out with 60 minutes of intervals between each contactless test drive, ensuring that individuals have time to complete and leave without meeting the next party.
How it works
Open to the public, drivers can book a 60-minute test drive through the Hyundai Electric Motion website at https://electric-motion.hyundai.com.sg by following the steps below:
1. Select your preferred location, date and time. Then click 'Search'.
2. Available test drive vehicle(s) will be shown on screen.
3. Select your preferred vehicle
4. Re-select another date or time if your preferred vehicle and slot is not available
5. View tutorial video for a step-by-step guide on how it works:
Since November 2020, Komoco Motors has conducted over 40 contactless test drives with Hyundai IONIQ Electric, IONIQ Hybrid and KONA Electric where Hyundai Electric Motion has been carried out at various locations including Hyundai Showroom, Shell Upper Thomson, The Lanai and NV Residences.