Singapore. Komoco Motors Pte Ltd, leading pioneer in the movement towards vehicle electrification since 2017, is in partnership with Institute of Technical Education (ITE) College West, to nurture a pool of young talent for the automotive engineering sector. This is also in line with the government's 2030 Singapore Green Plan to get the nation together in a transition towards a more sustainable future. As part of Singapore Green Plan 2030, all new cars registered from 2030 and public transport will have to be "cleaner energy" models, hence training and developing the skills of students now will enable them to prepare better for the sector.
In a bid to advance the younger generation for an electrification smart labour force, ITE College West has developed a series of Micro Learning Course s (MLCs) on Sustainable Land Transport Systems. The courses focus on an electrified range of vehicles including electric and hybrid vehicles and their charging systems. This is a basic introduction to electrification of automobiles and aimed at achieving two objectives, one is to elevate the technical knowledge of current students in the automotive courses and another is to provide skills upgrade for industry workers who are currently in the automotive sector, as well as those seeking to switch careers. More on MLCs module and online applications for the public can be found on https://www.ite.edu.sg/courses/part-time-courses/online-courses .
"With MLCs, we are able to reach out to a larger community to impart technical knowledge on vehicle electrification. We hope that all MLCs attendees will benefit from our bite sized and easily digestible content, and are inspired to own an electric or a hybrid vehicle over a conventional one." shared Mr Delvin Lee, Lecturer, Automotive Engineering, ITE College West, and curator of the MLC on Hybrid Electric Vehicle.
From May 2021 to the end of this year, over 80 staff from Komoco Motors has attended the MLCs on sustainable land transport system.
Course attendees such as Komoco Motors Sales Consultant, Ms Nellie Koh have benefitted from the courses. Apart from understanding and learning how electric vehicles and charging works, Ms Koh was able to apply it in sales of electric vehicles. "So far customers like to know how safe an electric vehicle is, and how easy it is to charge an electric vehicle including cha rging time and process. These are covered in the courses and I was able to learn and effectively share this information with my customers," shared Ms Koh.
Added Customer Relations Officer, Komoco Motors, Ms Lilian Ho, "I found the explanation of electrified vehicles like electric and hybrid vehicles easily digestible. It equipped me with knowledge to handle the vehicles safely and answer all customers' queries better."
Komoco Motors, a long term partner of the educator is proud to sponsor this modular programme as we believe it will open doors for Automotive Technology students from ITE College West, and adult learners who are looking to train and upgrade themselves for a possible career switch and progression into future mobility.
Additionally, Komoco Motors supports ITE students through internship placements and employment opportunities that allow students varied opportunities and experiences to grow their life skills, acquire real life and hands on experience, and build stronger character which will guide them to appreciate both the challenges and rewards working in their sector.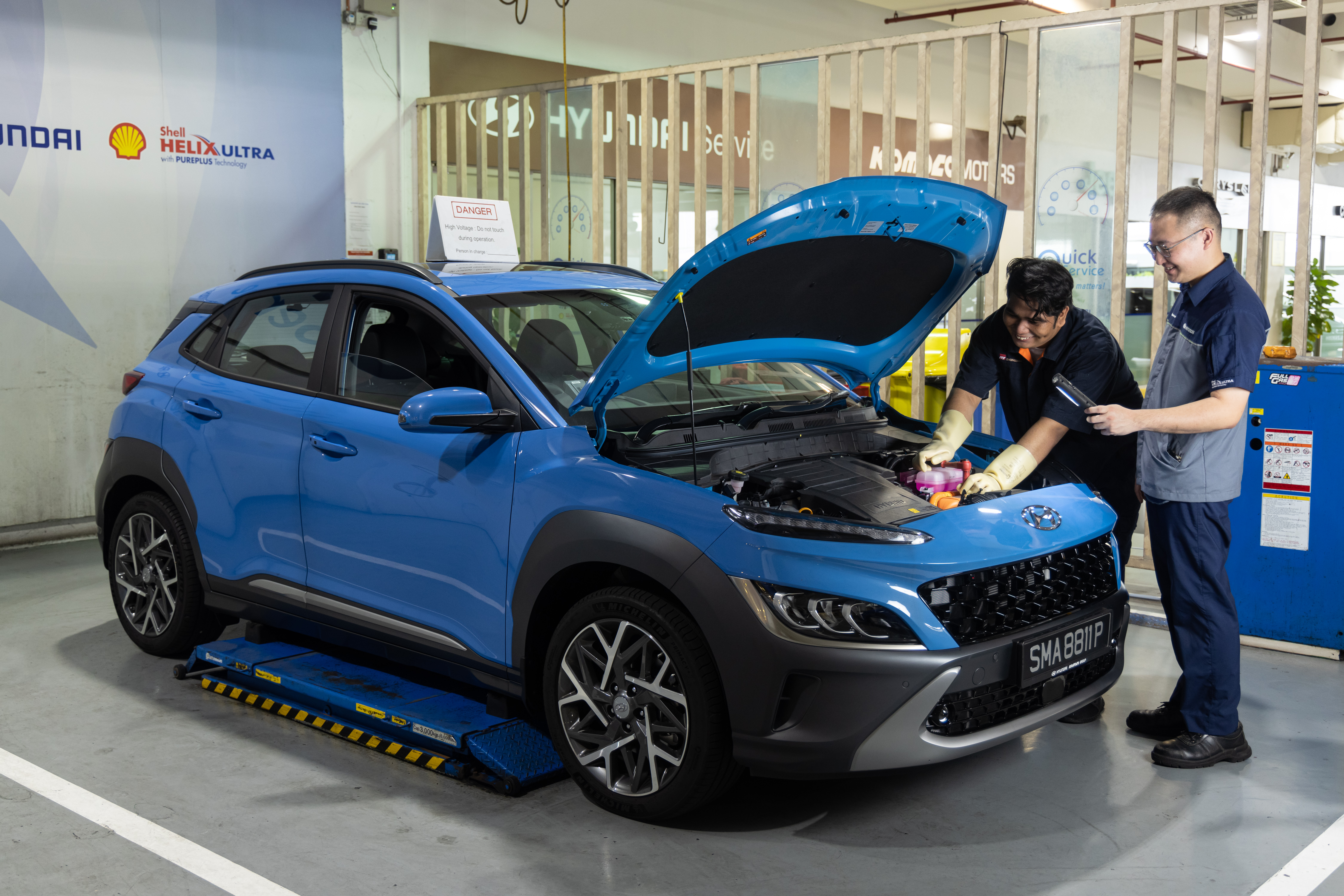 Mr Lim Tze Xuan, a 2nd year student, from Nitec in Automotive Technology, completed his 6 month internship in automotive engineering at Komoco Motors. As part of his internship, he assisted the Automotive Engineer to support and troubleshoot hybrid and electric vehicles. For example, on one occasion, Tze Xuan helped to successfully repair a hybrid vehicle. These opportunities in the workshop had inspired him to appreciate the value of hands on experiences and ignited his passion for automotive engineering work.
Ms Alice Seow, Principal, ITE College West, said, "ITE embraces strong partnerships with industry players such as Komoco to give our students the opportunity to experience real work environments as well as exciting emerging technologies. Such experiences will inspire the younger generation to pursue careers in automotive trade and enhance the overall workforce performance."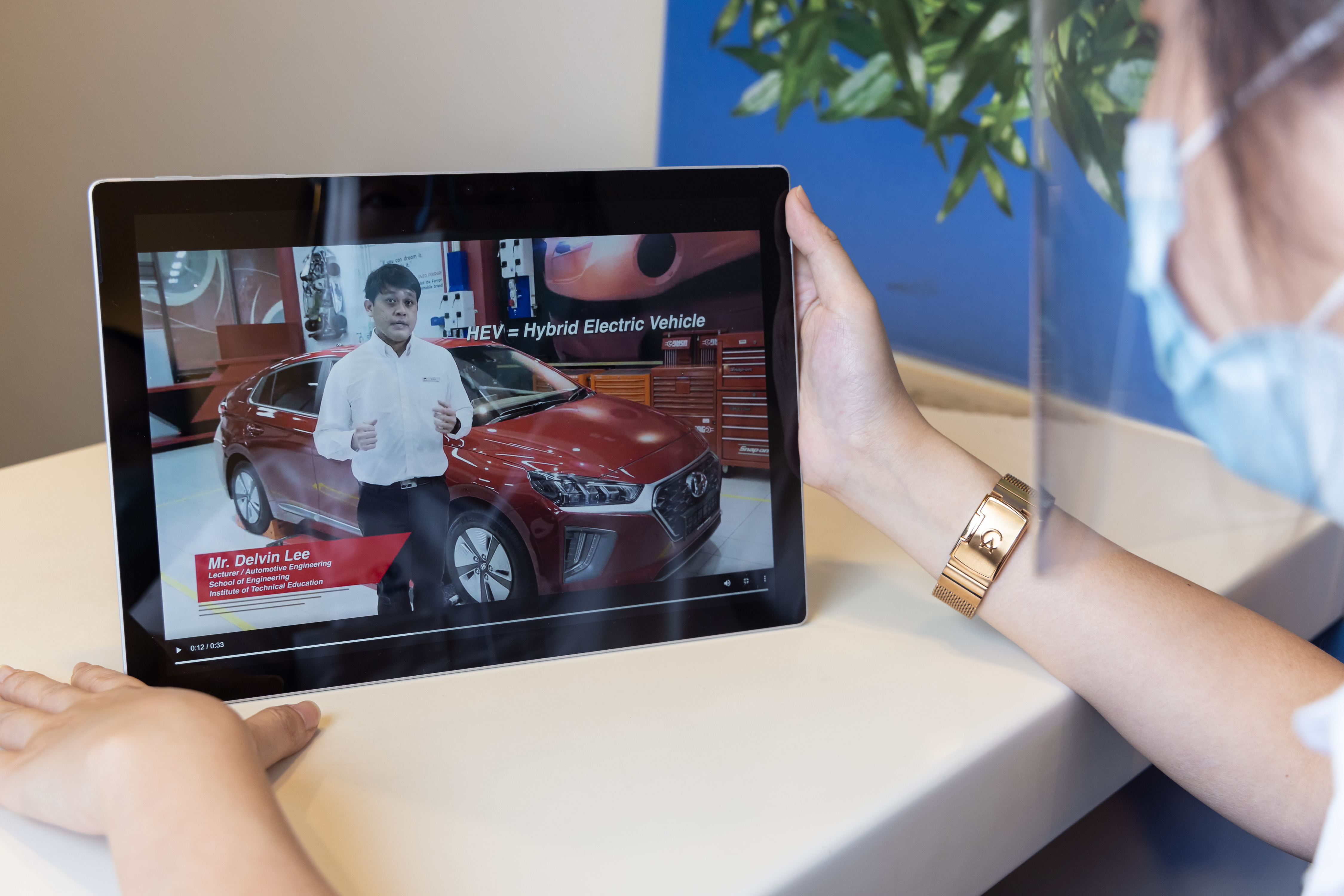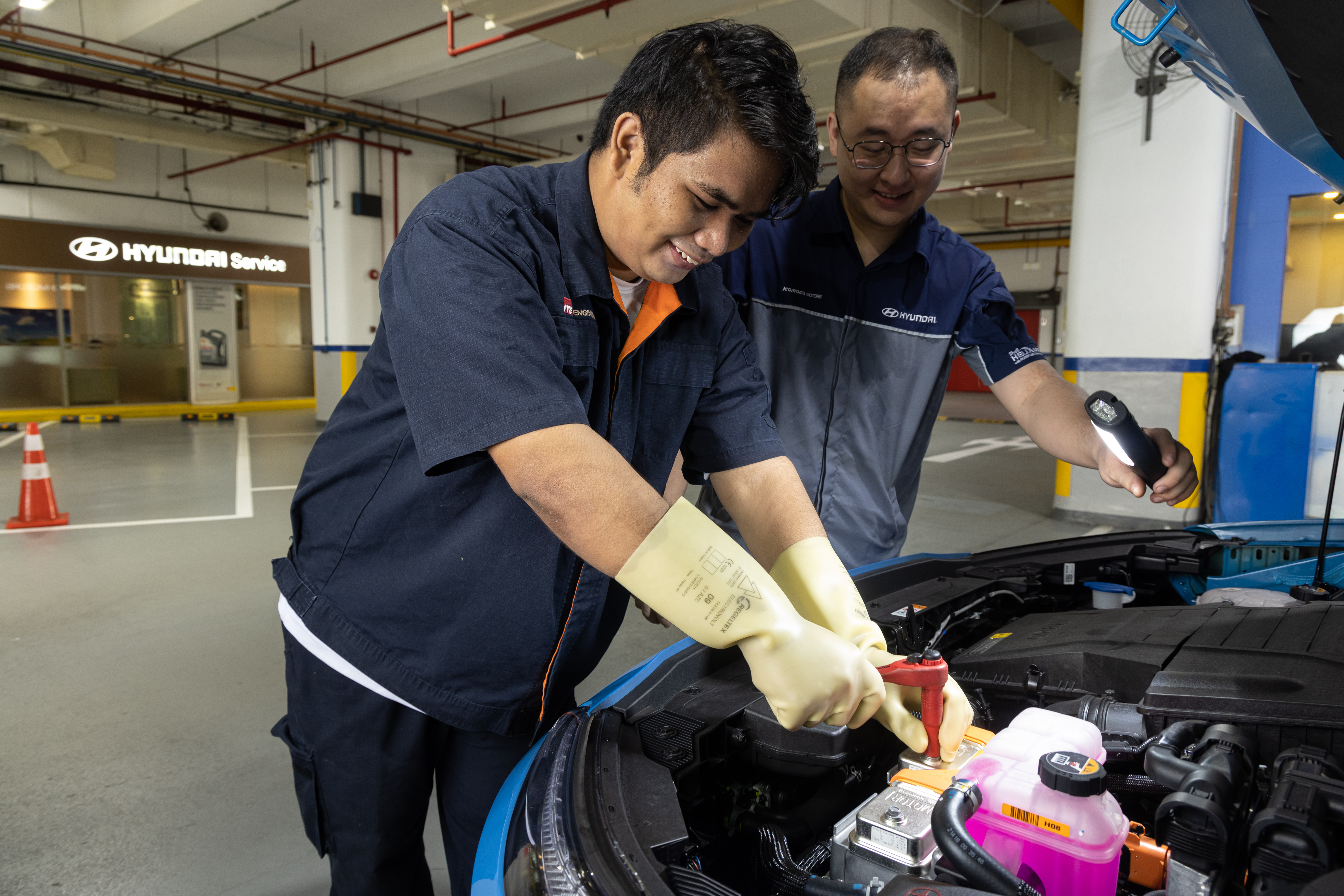 ABOUT KOMOCO HOLDINGS
Komoco Holdings Pte Ltd is a regional automotive group of companies that was established in 1986 with it base operation in Singapore. The Group has a strong retail distribution network of over ten points of sales for six leading brands in Singapore and China including Hyundai, Harley Davidson, Jeep, Ferrari, Maserati and Alfa Romeo (China). The portfolio of brands provides a variety of options for the populace to luxury motorcycle and super car collectors . The Group has also been certified by the brand factories for their state of the art AfterSales facilities.
http://www.komoco.com.sg/#/home
ABOUT HYUNDAI MOTOR
Established in 1967, Hyundai Motor Company is committed to becoming a lifetime partner in automobiles and beyond. The company leads the Hyundai Motor Group, an innovative business structure capable of circulating resources from molten iron to finished cars. Hyundai Motor has eight manufacturing bases and seven design & technical centers worldwide and in 2015 sold 4.96 million vehicles globally. With more than 110,000 employees worldwide, Hyundai Motor continues to enhance its product line up with localized models and strives to strengthen it s leadership in clean technology, starting with the world's first mass produced hydrogen powered vehicle, ix35 Fuel Cell and IONIQ, the world's first model with three electrified powertrains in a single body type.