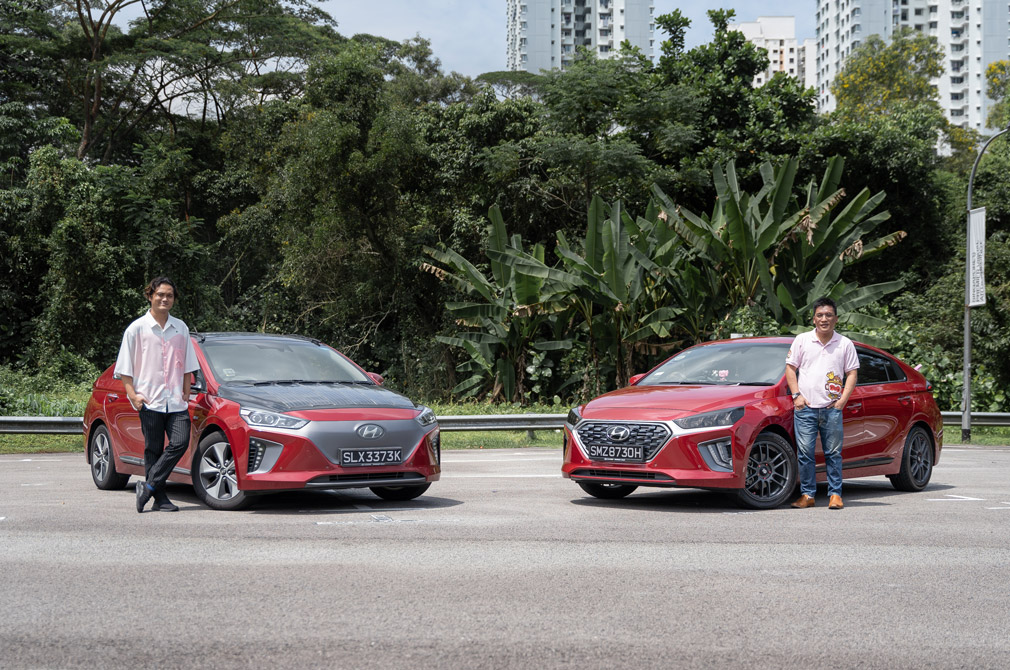 Efficiency, eco-friendliness and electrification are no longer mere buzzwords or concepts. They have been put into practice by carmakers and car owners alike.
In fact, it is impossible to talk about efficiency without mentioning electrification, for electrified and electric vehicles are the key to reducing emissions and promoting a more sustainable future.
Hyundai has been successful in this regard – two of its most popular models in Singapore are the IONIQ Hybrid and IONIQ Electric sedans.
To find out more about these models, we speak to Joshua Mok and Peter Huang, who share how owning these cars have benefitted them and the environment.
Joshua Mok, who owns an IONIQ Hybrid, initially wanted to buy an EV (electric vehicle). But with Singapore's charging infrastructure still being developed, the 38-year-old senior human resource manager opted for a hybrid instead.
Joshua is no stranger to the Hyundai brand, having previously owned an Avante saloon and 1-litre Kona crossover.
Joshua has seen how far Hyundai has come since the 1990s.
"Today, Hyundai is renowned for its reliability. Many of its models also have numerous features that are comparable to or better than the ones found in European models."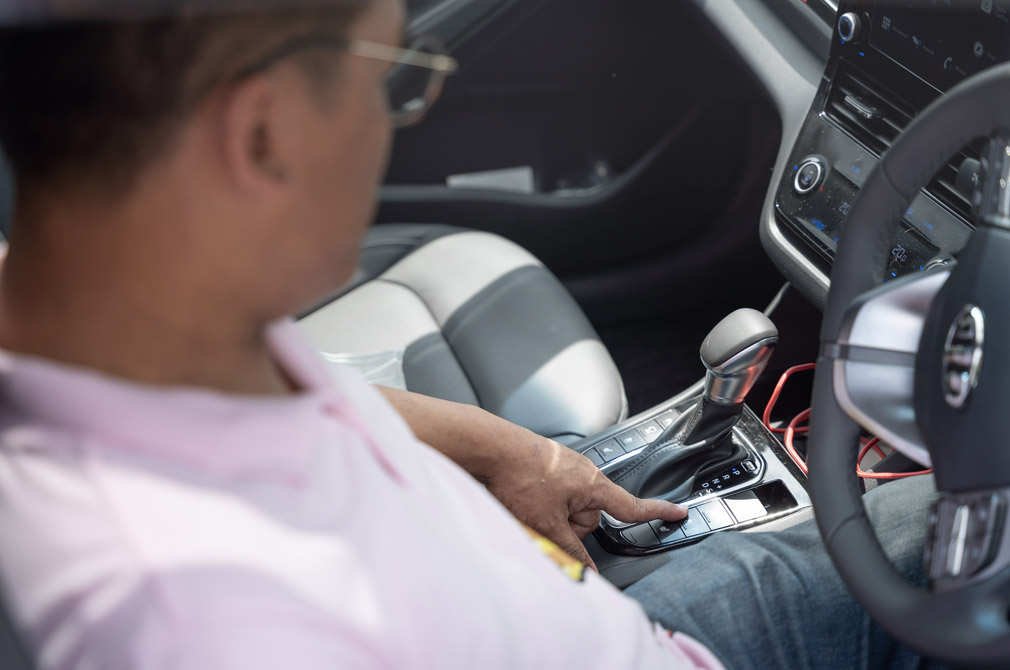 In fact, this is how Joshua was won over by the IONIQ Hybrid. He likes its many standard features, which include a sunroof and ventilated front seats.
Safety functions such as front collision warning and blind spot detection, also made the IONIQ Hybrid a compelling buy. Indeed, when asked what his most memorable experience in the car was, he highlighted how these features have "saved him from mishaps".
Naturally, driving a hybrid invites questions about fuel economy from friends. "I average about 22km per litre or 950km per tankful", says Joshua.
To put things in perspective, a range of 950km is double what a non-hybrid 1.6-litre saloon can manage.
"With the ever-increasing price of petrol, I need a vehicle that is low in consumption."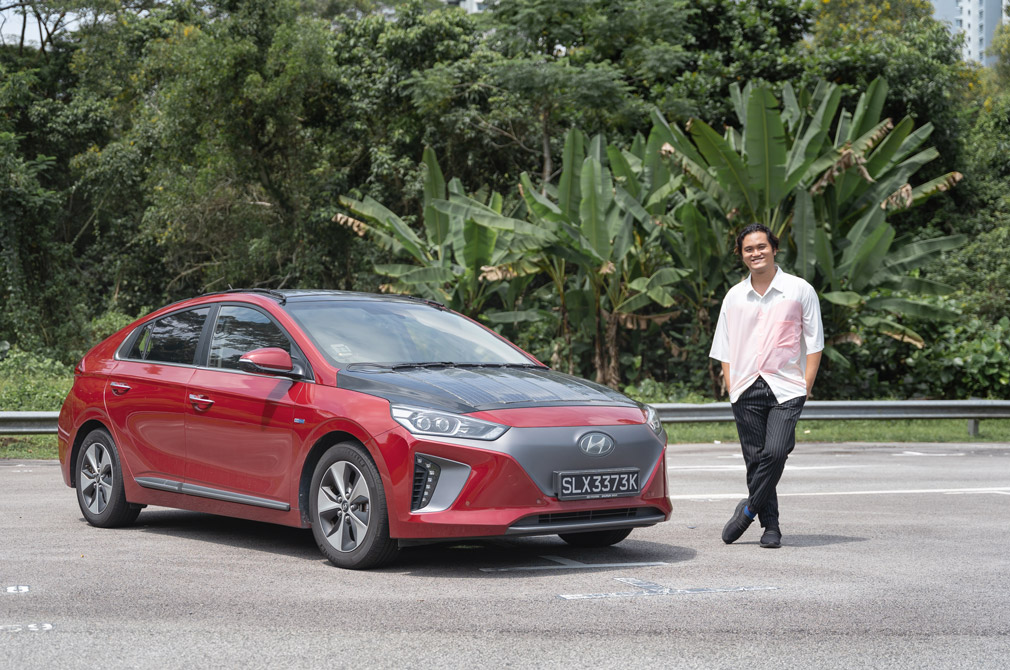 Vote for Volts
Going petrol-free, on the other hand, was always Peter Huang's goal.
The musician and father of one recalled how EVs (electric vehicles) appealed to him after he drove a friend's Geely Emgrand in Beijing.
Afterwards, he did the math and saw the potential for long-term cost savings. A litre of RON 95 currently ranges from $2.49 to $2.54 per litre, whereas one kWh from Shell Recharge costs $0.55. The price could even be lower at some charging providers.
The zippy performance and drastically lower running costs convinced him to acquire a Hyundai IONIQ Electric in 2018.
Peter loves the car's exterior styling – his favourite feature is the lack of a grille, which tells the observant that "this ain't no ICE (internal combustion engine) car".
Although electricity is cheaper than petrol, charging the car can be an issue. Charging a battery takes longer than filling a tank. And for the uninitiated, there's also the question of where to find chargers.
Peter takes these in stride, though. "There were fewer public chargers in 2018 compared to today. Charging the IONIQ Electric is not a problem. All it takes is a bit of planning – that's about it."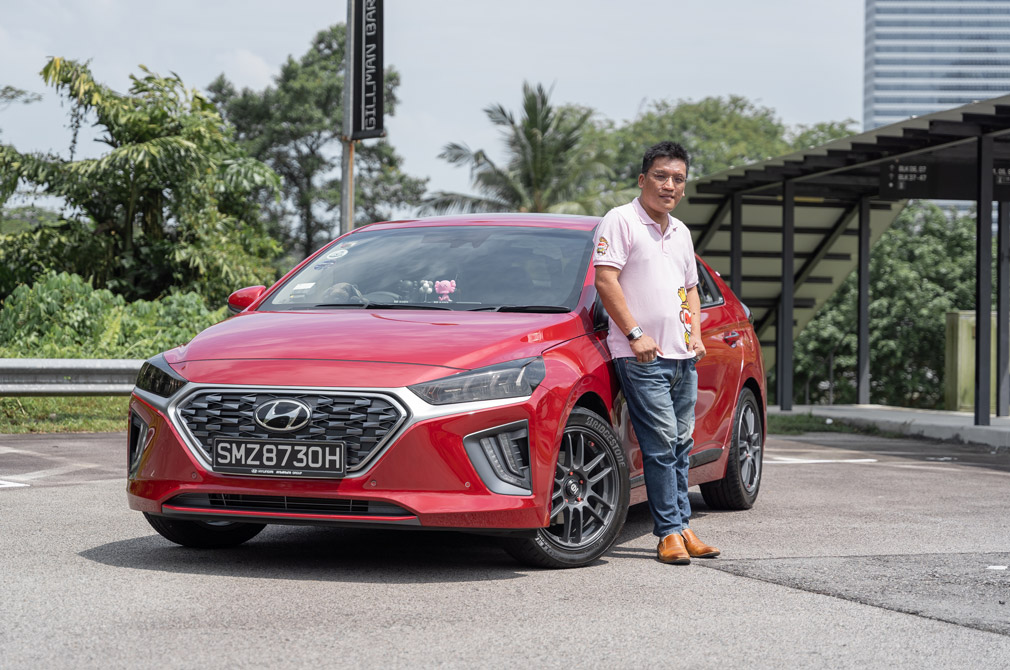 Indeed, since Singapore aims to have 60,000 charging points by 2030, finding a charger will become even easier. The real problem, according to Peter, is a lack of education about what it is like living with public chargers for EVs.
"Once more people learn how easy it is, the fear of buying an EV will disappear. Honestly, this fear is totally unfounded, especially in a small city like ours."
Naturally, Peter finds driving the IONIQ Electric to be a pleasant experience.
During his first week of ownership, what struck him was the quietness of the car compared to other petrol-powered vehicles he has driven. This characteristic was particularly striking for him as musicians are more aware of how much sound they hear.
Electrifying Others
Peter has a few friends who are keen on an electric vehicle as well, and given his positive experience, he has happily shown them his car. He has of course, recommended that they test drive the IONIQ and Kona Electric models, too.
Joshua, on the other hand, says he has considered buying a Hyundai EV, but needs to see if the charging infrastructure can eventually support his lifestyle. After all, being able to easily charge the car when needed is always a key factor.
What would he say to anyone considering the IONIQ Hybrid then?
"Just go for it! The upfront cost may be higher, but the running costs are only half that of a comparable petrol model!"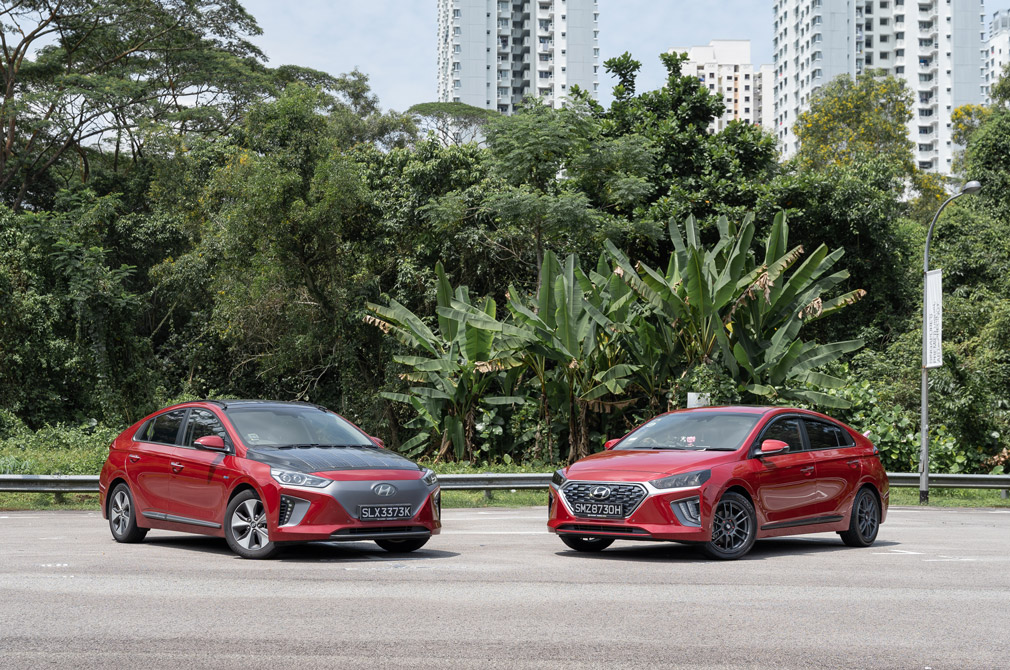 Thinking of getting an IONIQ Electric?
Find out more about the new IONIQ Electric.
Hyundai is offering contactless test drives of the IONIQ Electric at Shell Novena from now till 22 September. Click here to arrange yours now!