Getting a seven-seater SUV only makes sense when your family has grown out of the regular five seats. And if you fall into that category, firstly, congratulations on the growth of your family size. Secondly, you've got more seven-seater SUV options to choose now.
Que the refreshed Hyundai Santa Fe Hybrid.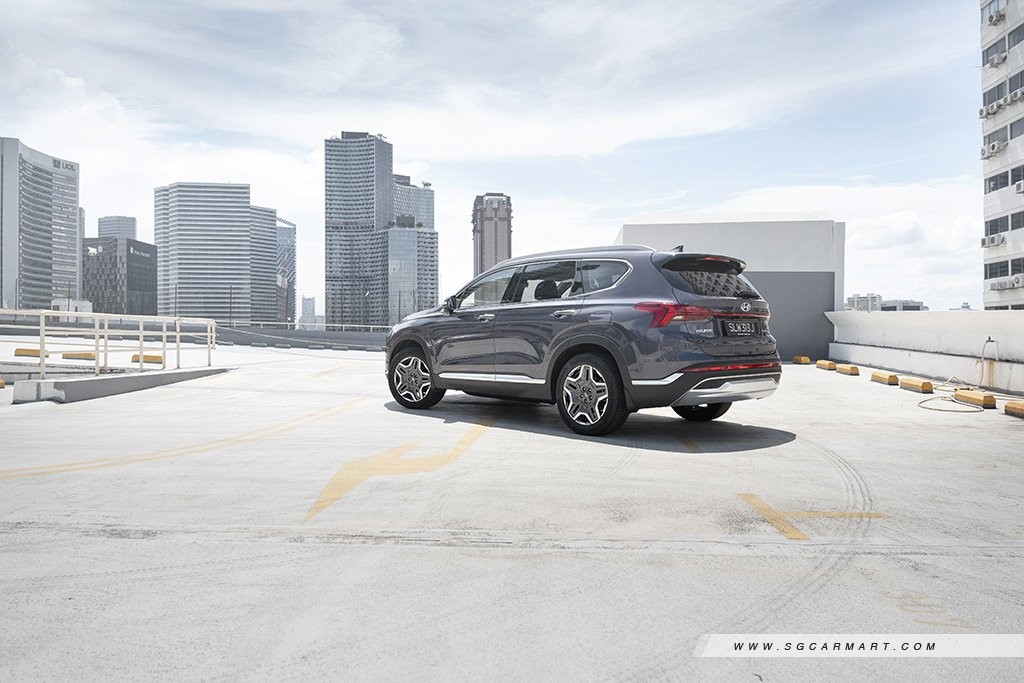 So what about the Hyundai?
Unlike the Tucson and Avante design language, where sharp lines form triangular shapes at the side of the car, the seven-seater SUV has a simpler sheet metal by the sides.
It is, however, the front fascia that appears more pronounced. There's a refreshed, wide gaping grille that dominates the front, with apparent T-shaped daytime running lights, as well as separated LED head lights below them. There's also a new bumper design here. It's a lot to take in, but it certainly isn't unpleasant.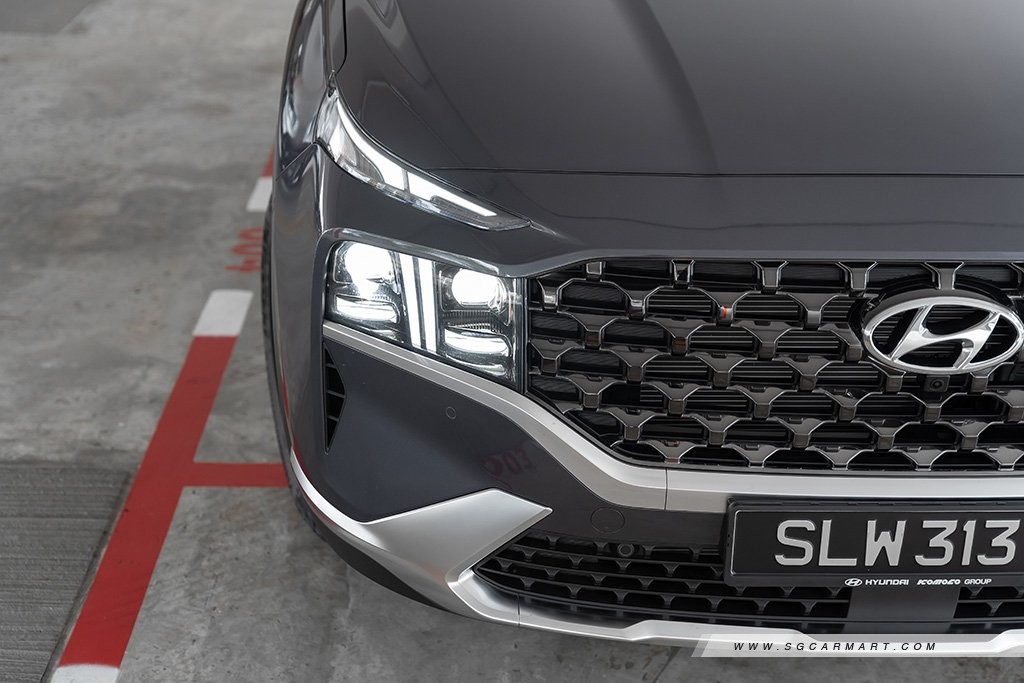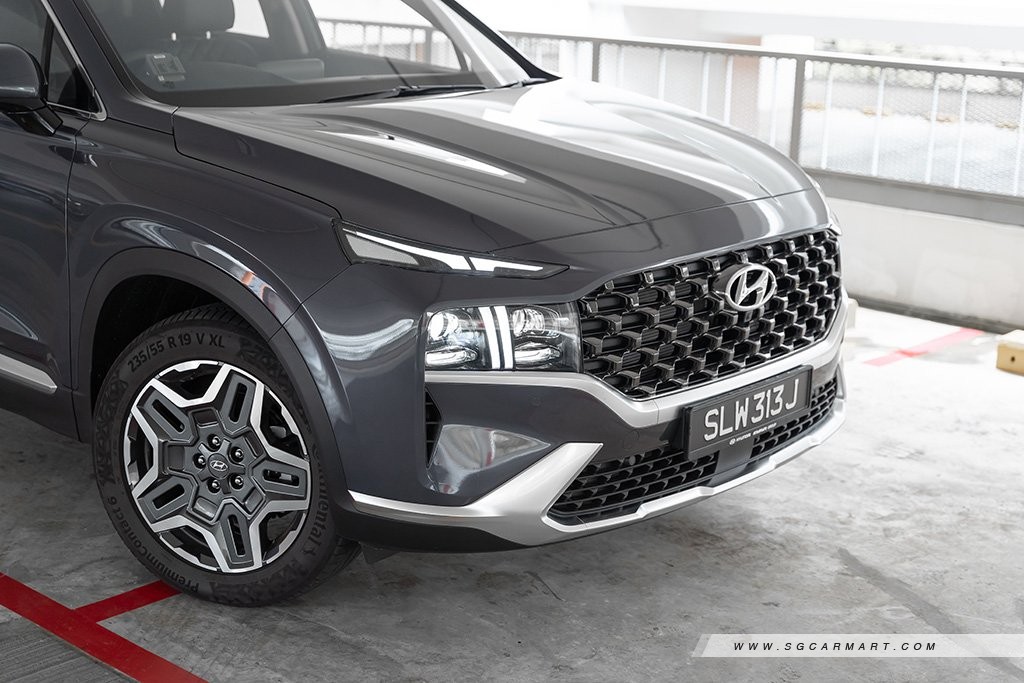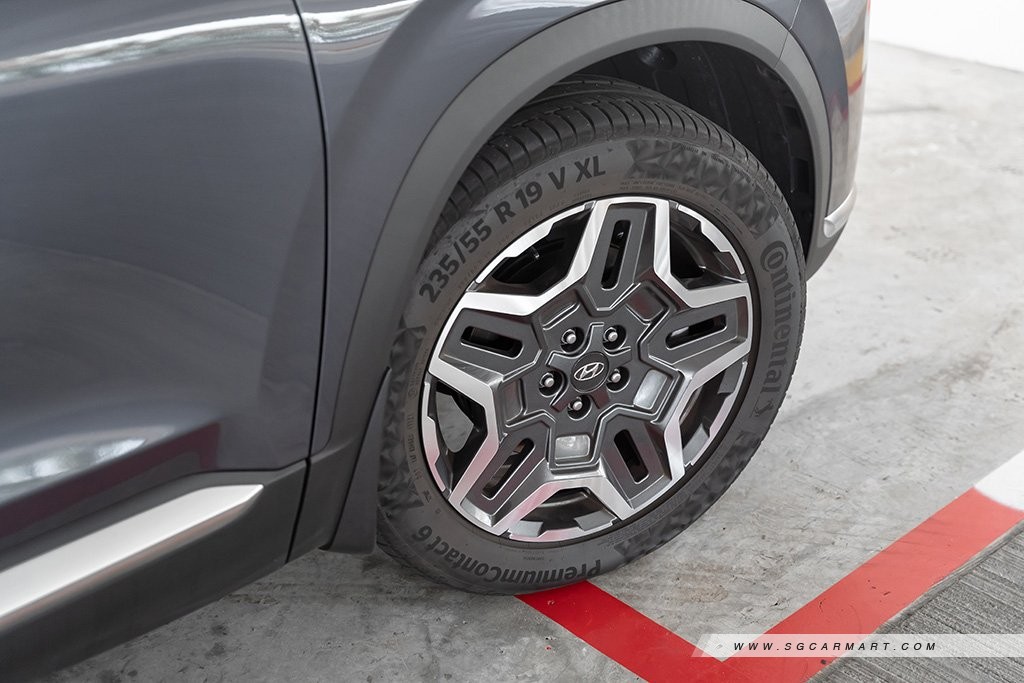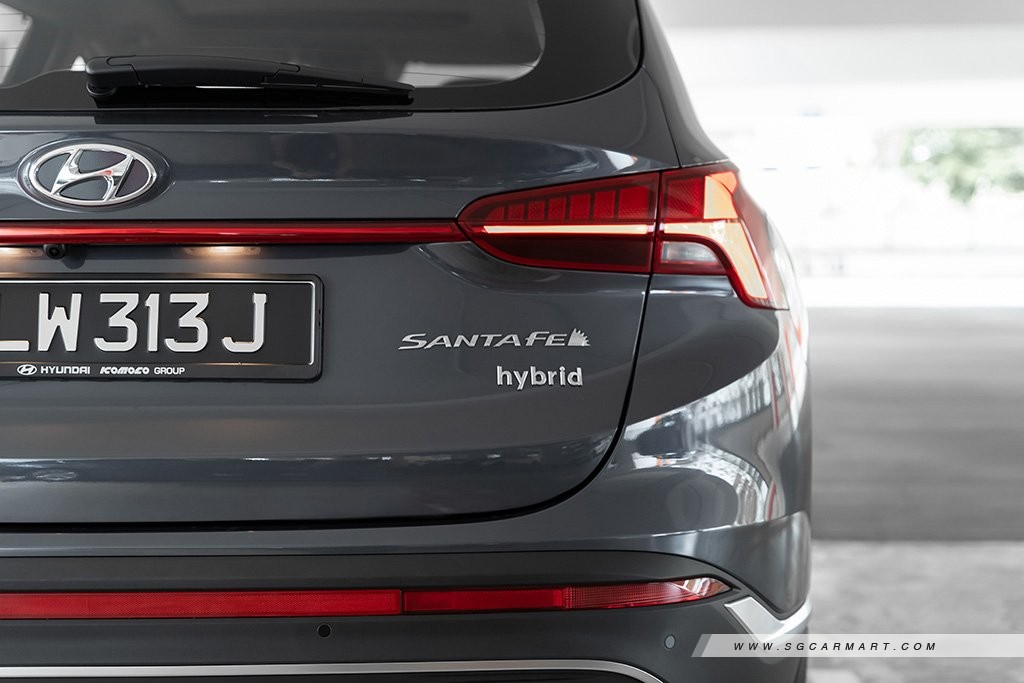 Does it drive as well as it looks?
Thankfully, the Santa Fe Hybrid test car that you see here goes far beyond just a unique and bold face. Sporting the same 1.6-litre turbocharged powerplant as the Tucson Hybrid, the car here manages to jostle from nought to hundred in a respectable 8.9 seconds. This is achieved despite its kerb weight of close to 1.8 tonnes - some 300kg more than the smaller Tucson brethren.
More than just the century sprint figure, which is often irrelevant when it comes to a seven-seater family hauler like the Santa Fe Hybrid, our test car handles very tidily. Yes, there is inevitable roll around tighter bends, but it consistently moves around in a controlled, comfortable and calm fashion.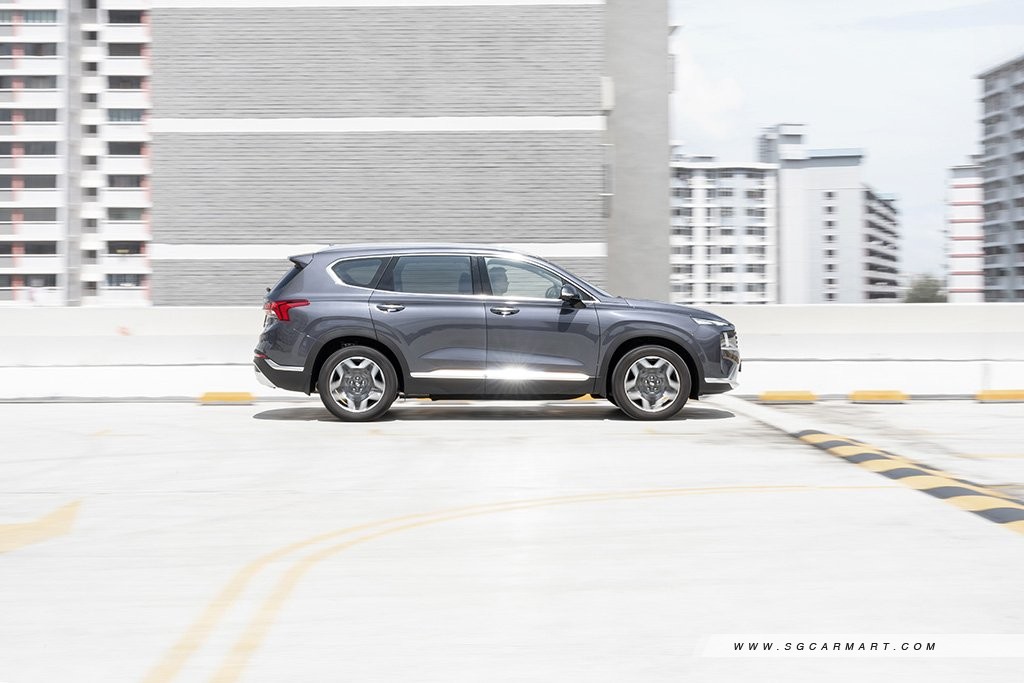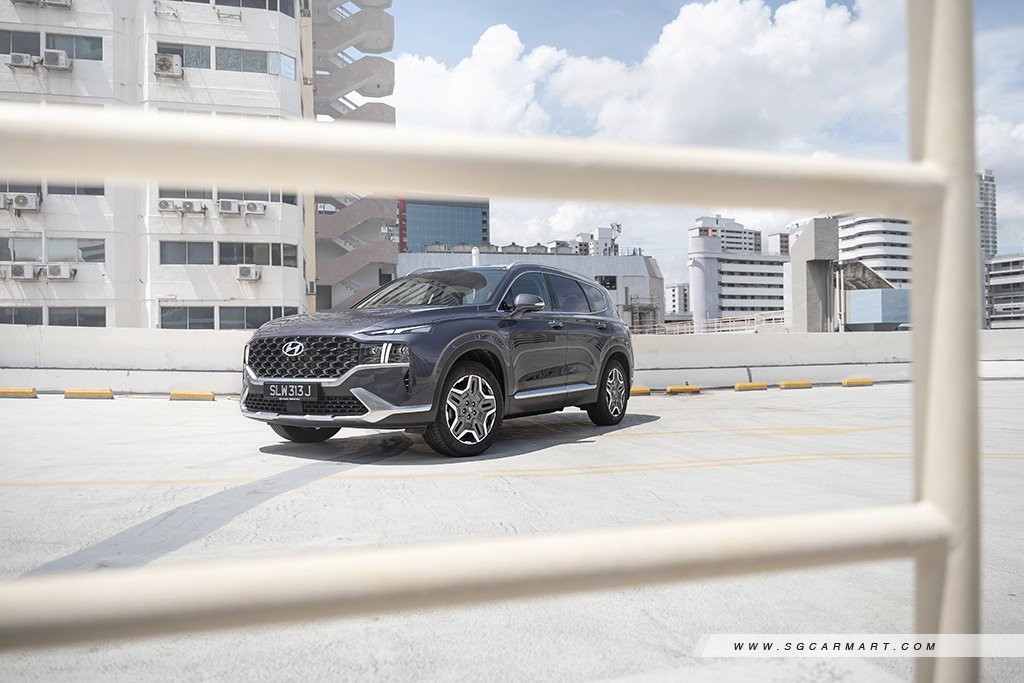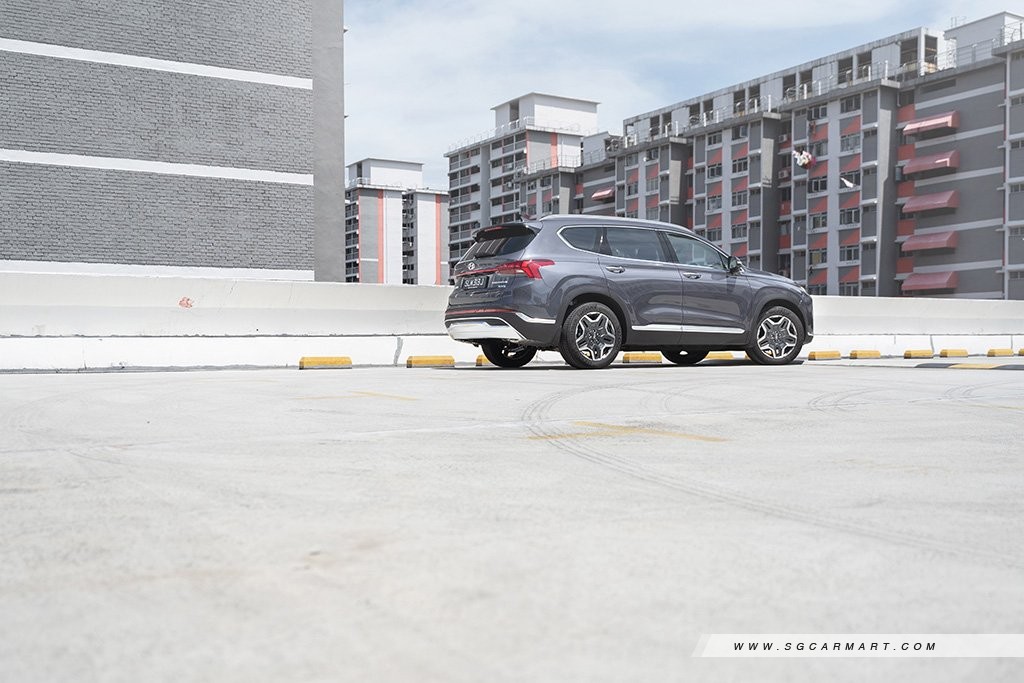 As a result, it's a very compelling car that prioritises on-road manners.
Also compelling is its fuel economy. Like the Tucson that we tested, this is possible because of the car's ability to cruise in pure EV mode ever so often. And while it's a tad more obtrusive and coarser when the combustion engine kicks in, it's never to the point of being disruptive.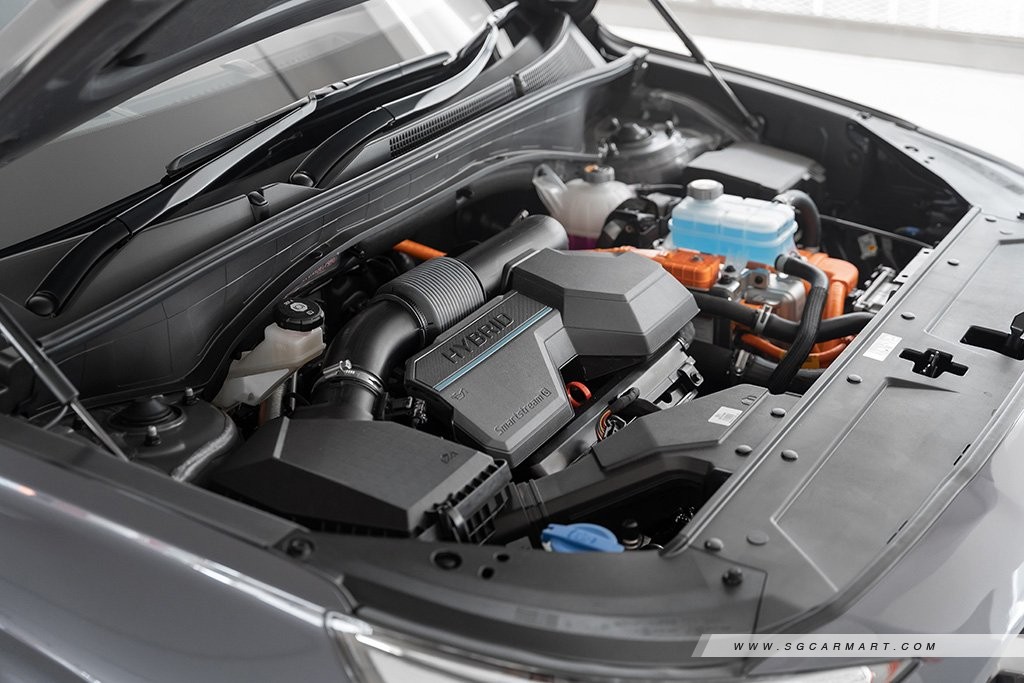 Peaceful easy cabin
Just as undisruptive is the peaceful, easy cabin. It feels and looks swankier than most in its class, with the entire dashboard wrapping around you as you take the pilot's seat. Elsewhere, you get a visually appealing touchscreen infotainment that comes with the usual wireless Apple CarPlay and Android Auto display taking centre stage, as well as a crisp and clear fully digital instrument panel.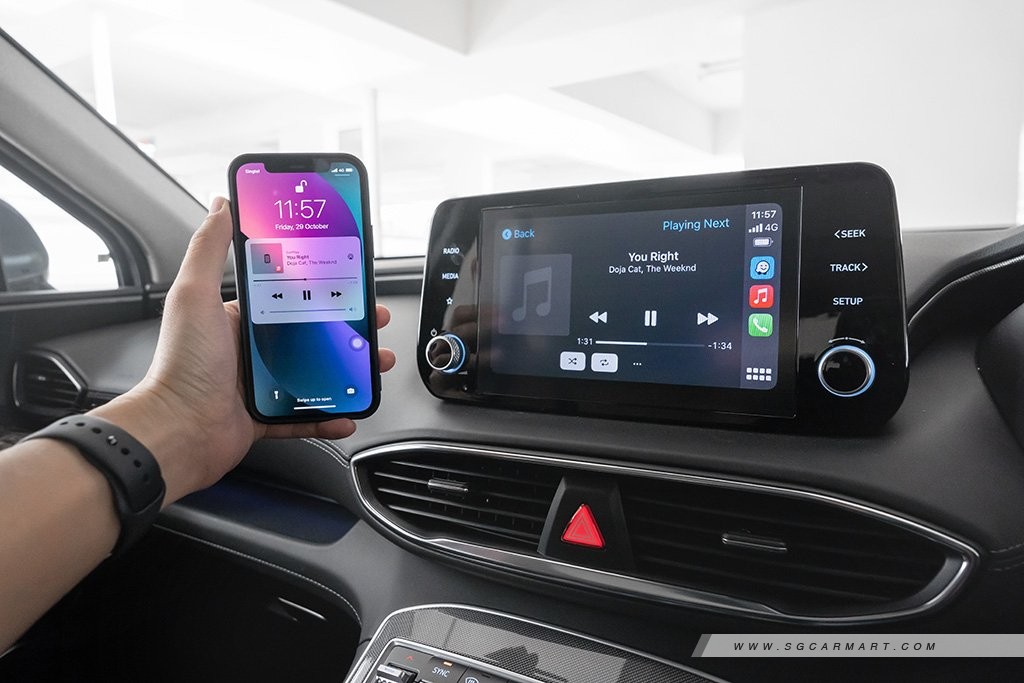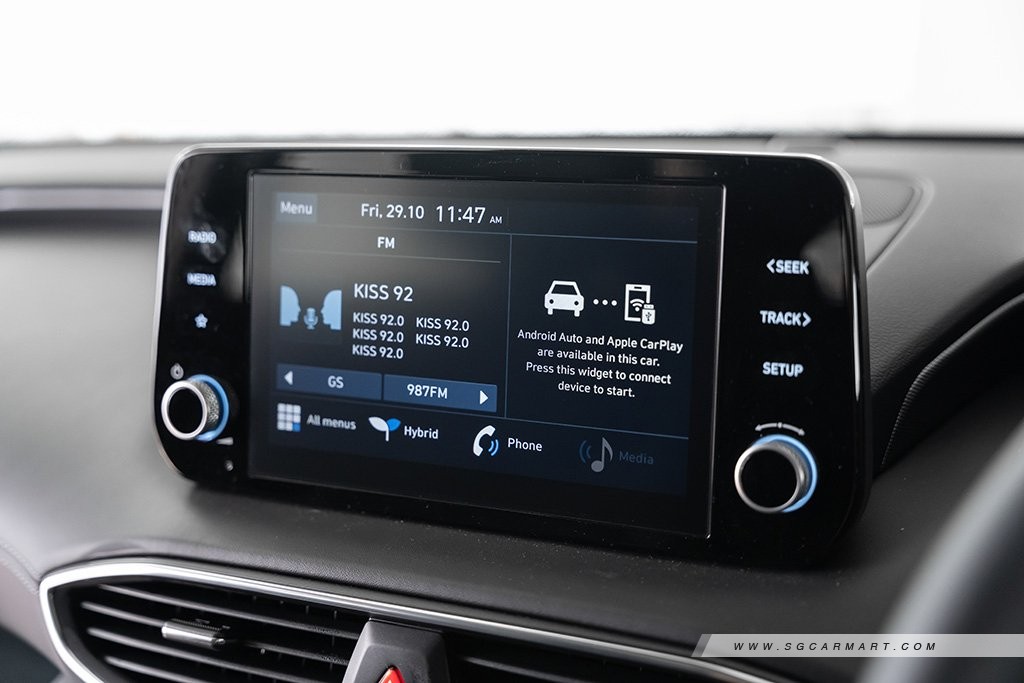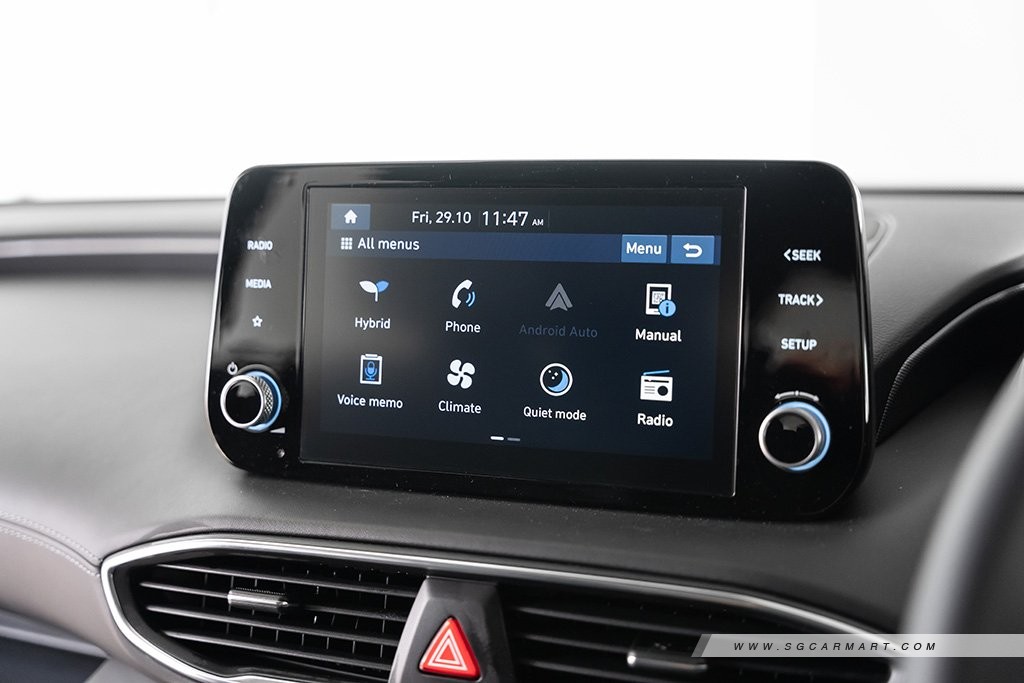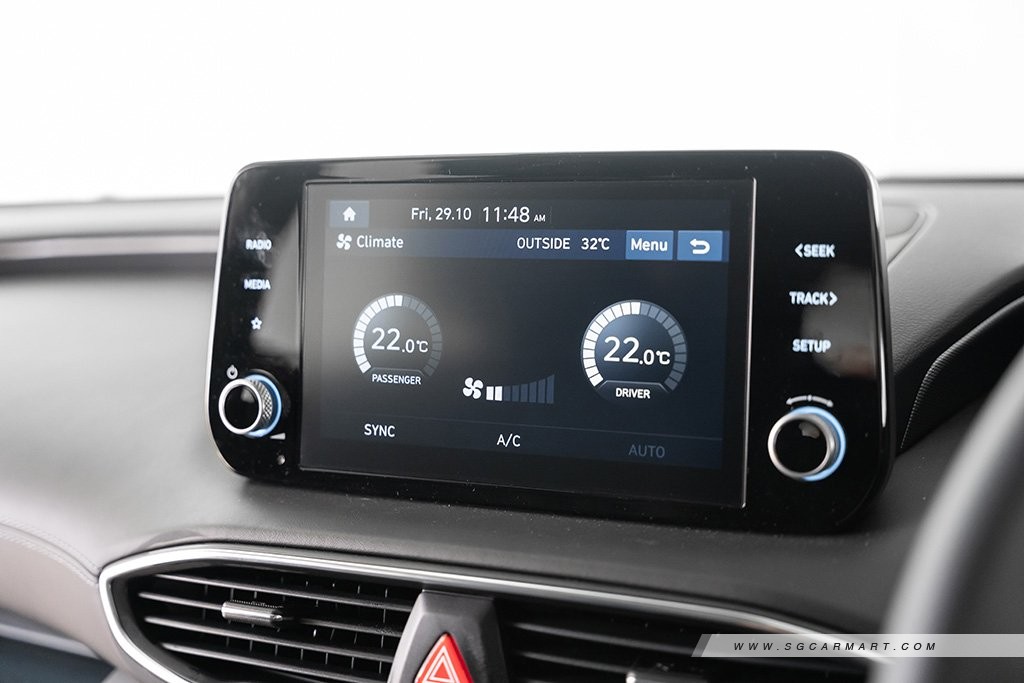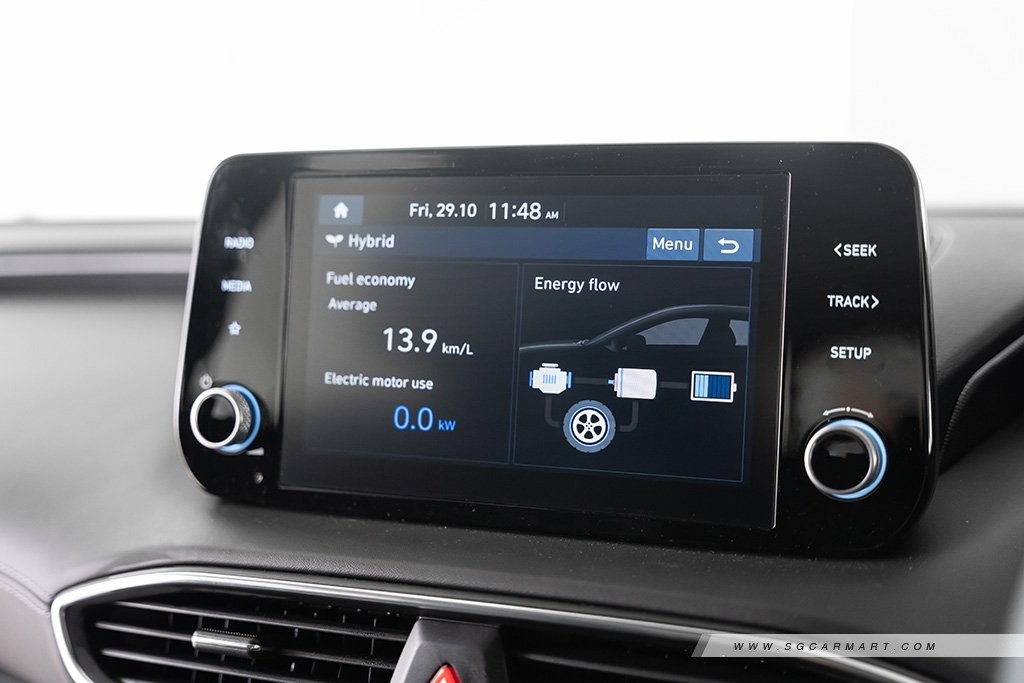 There are, however, a myriad of physical buttons available in the car. Unlike current less-is-more approach by many carmakers, the Santa Fe Hybrid has physical buttons and knobs for the air-con, driving modes, ventilation seats, parking cameras, etc. Even the usual gear lever has been replace with electronic push-button shifter, which cleverly helps to make room for more storage underneath.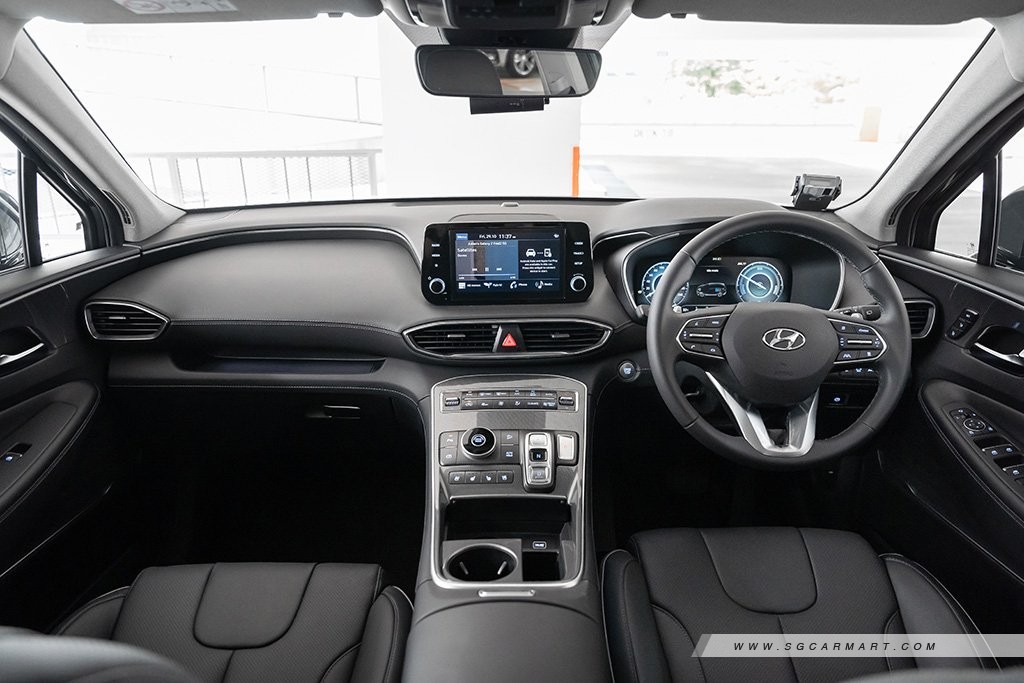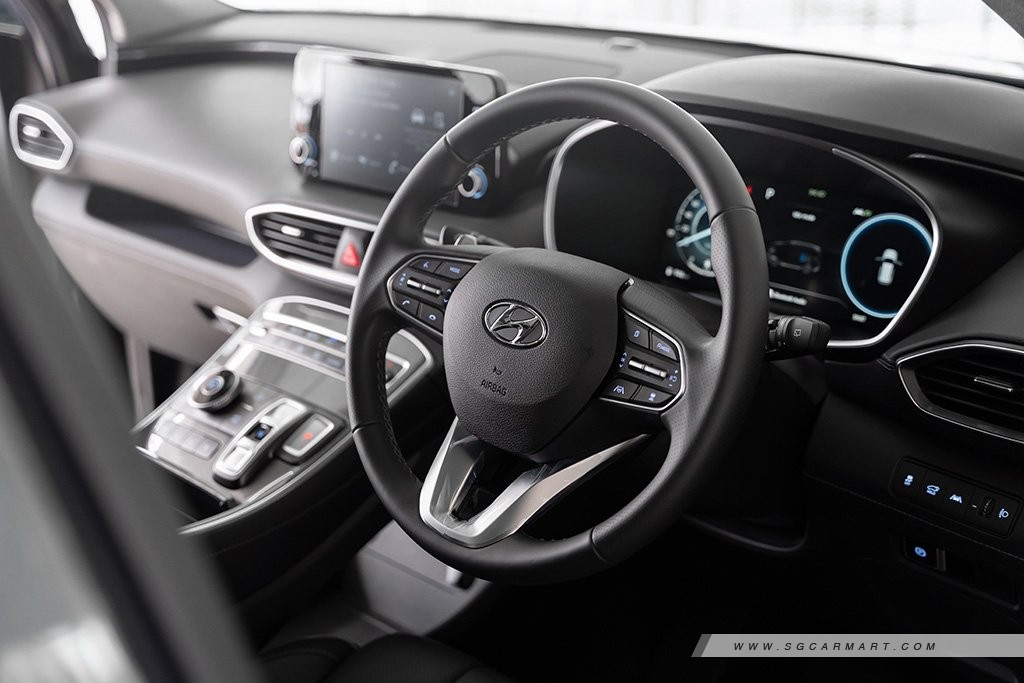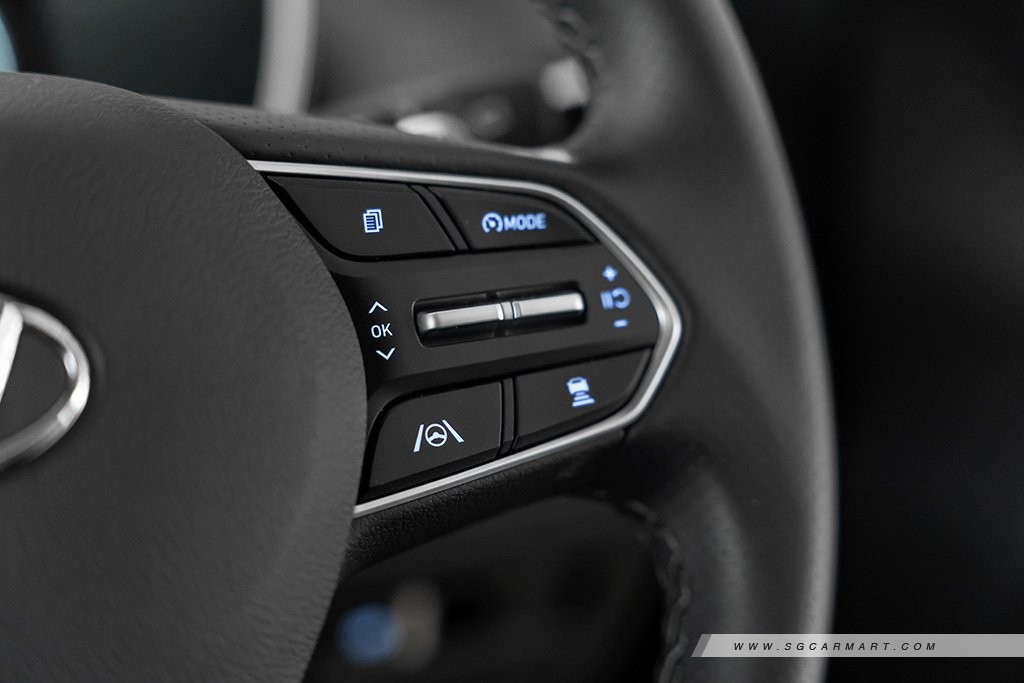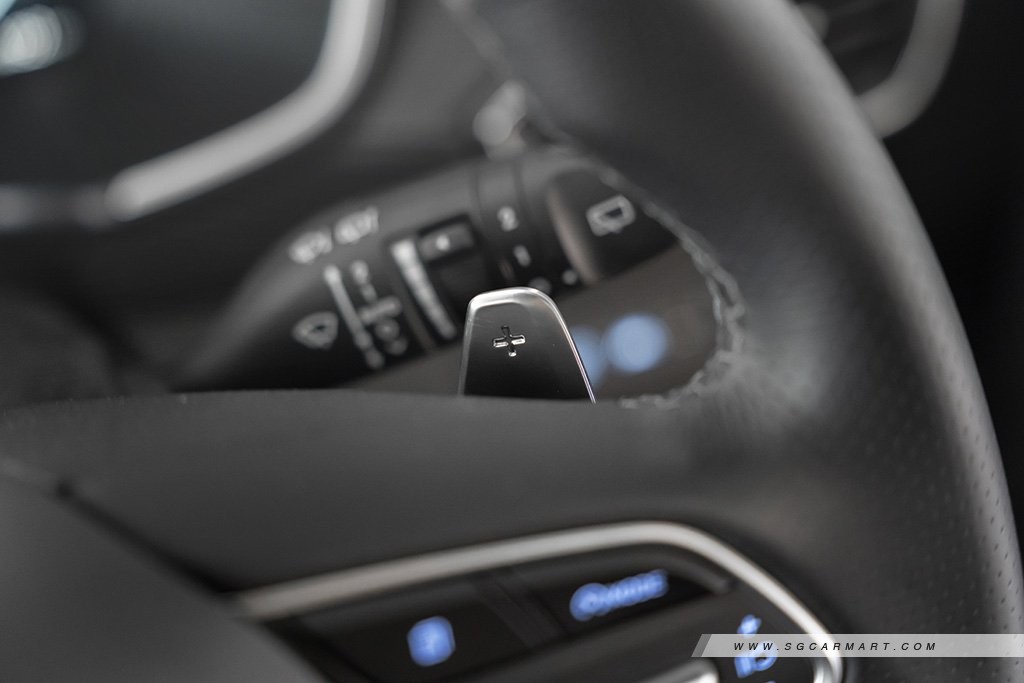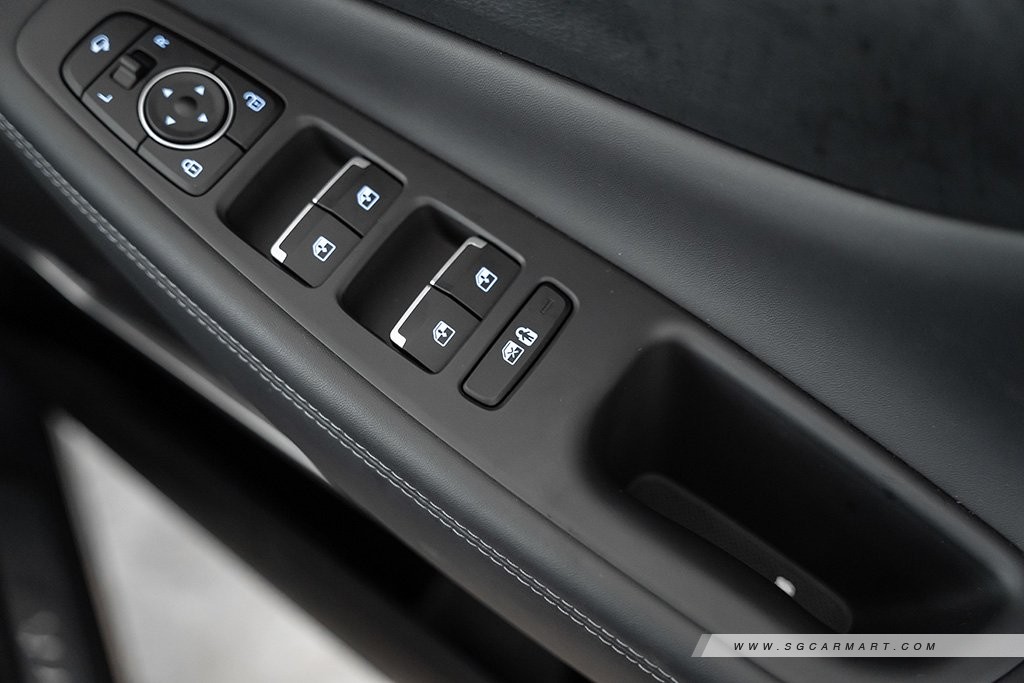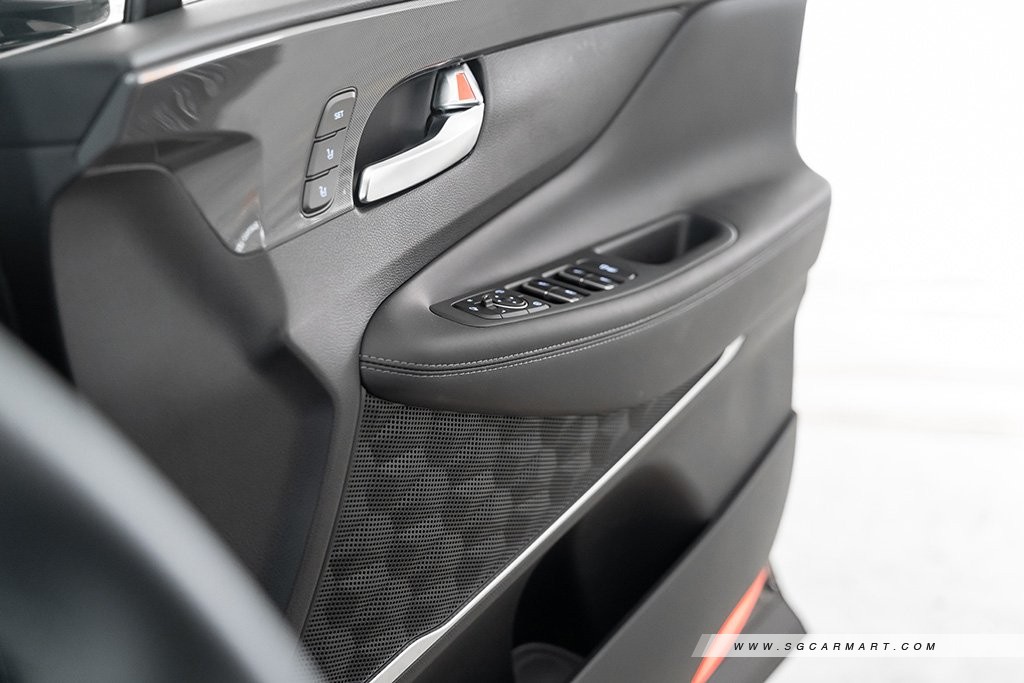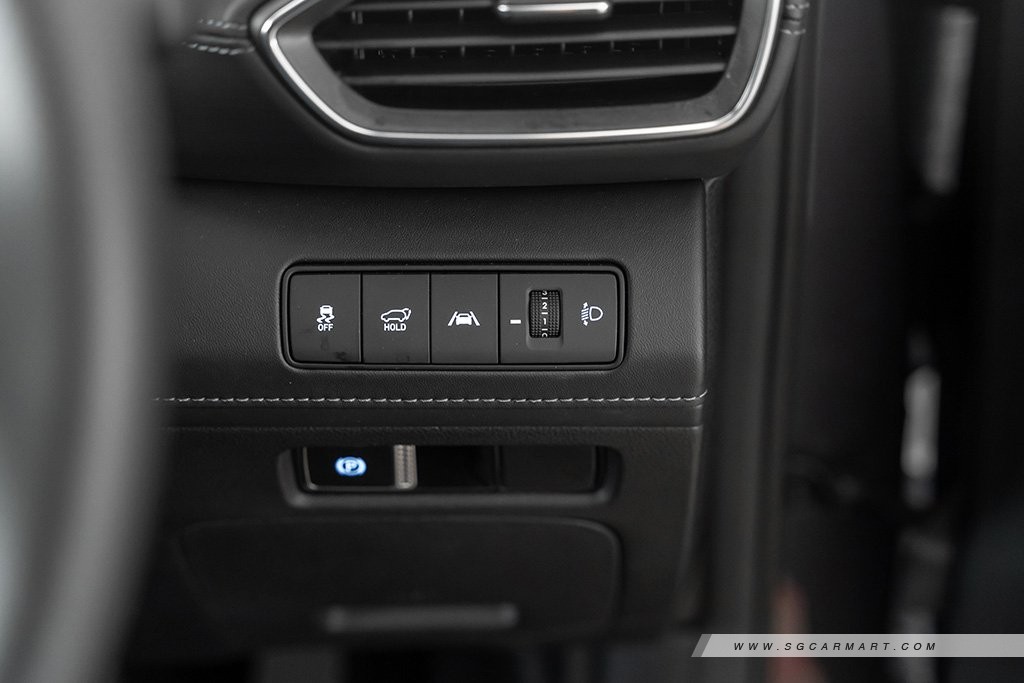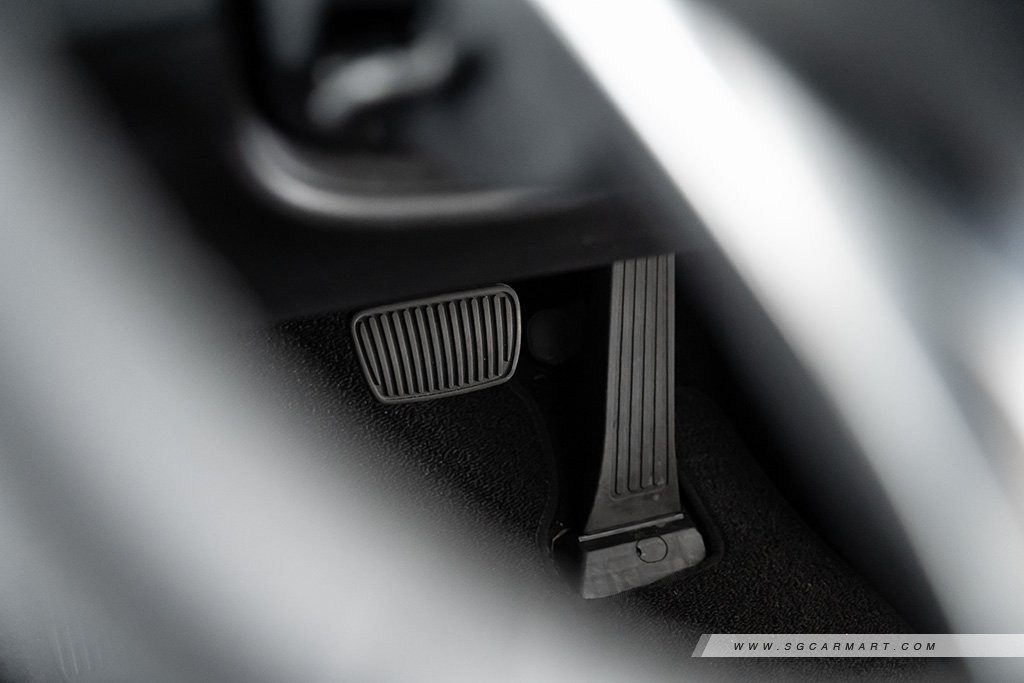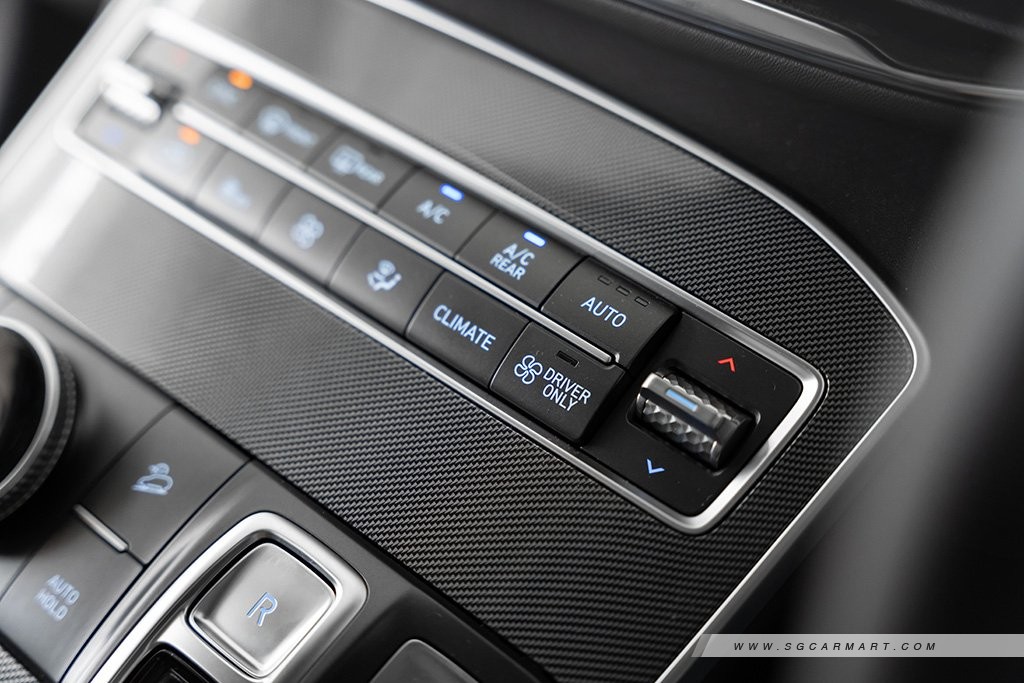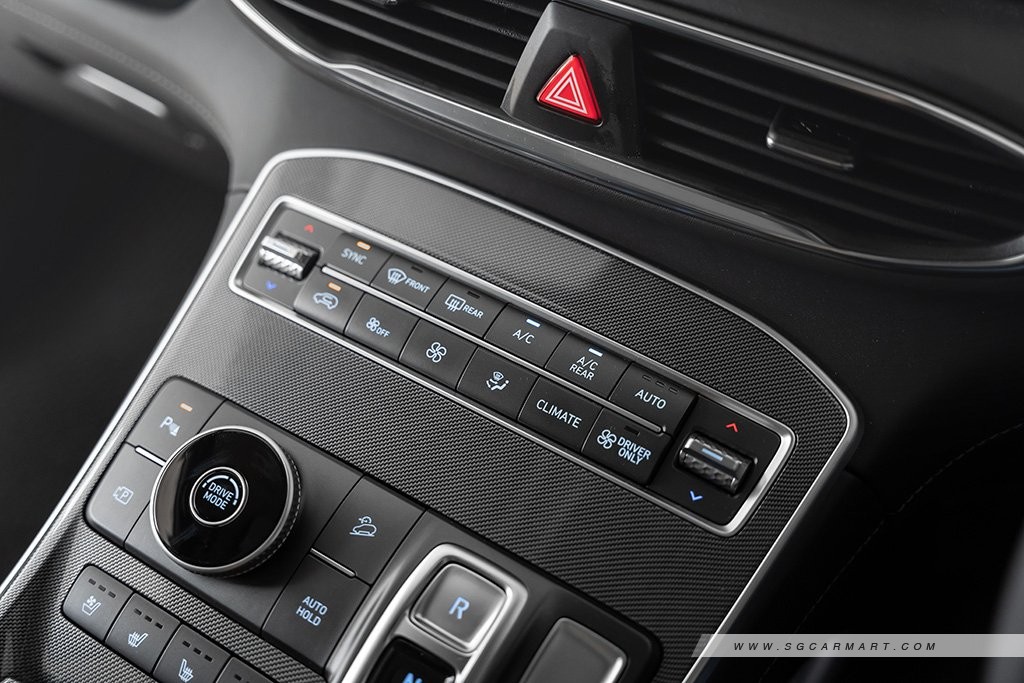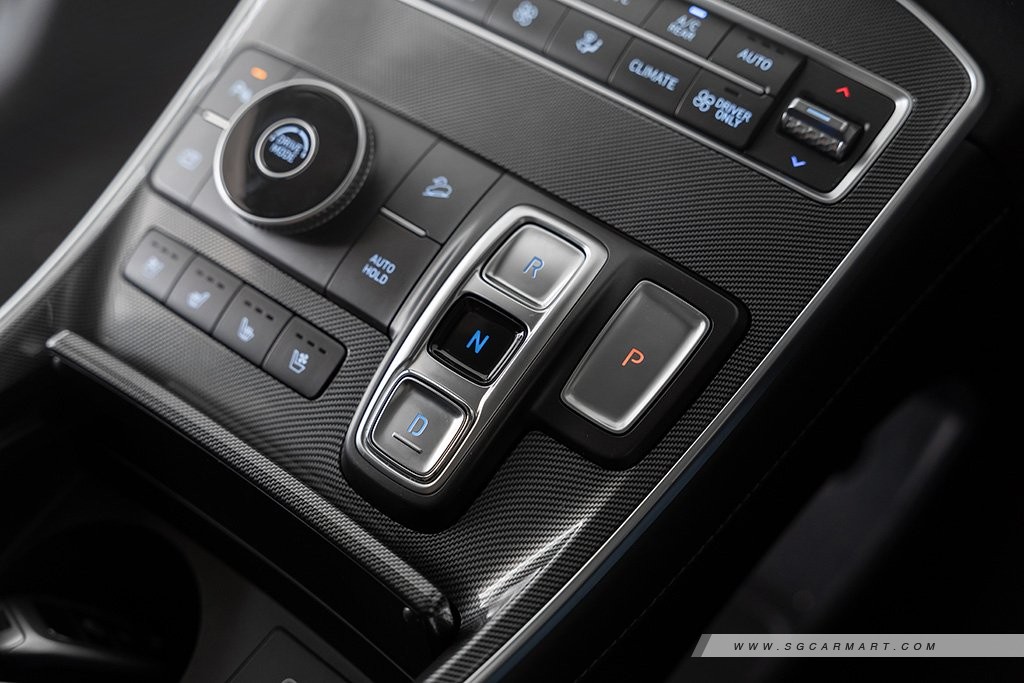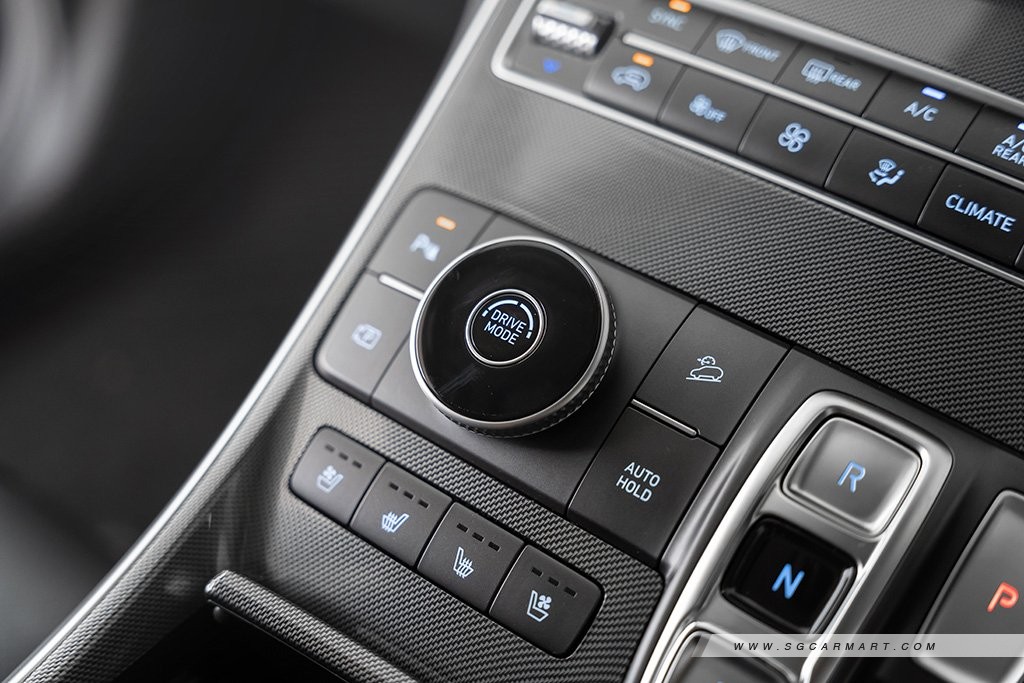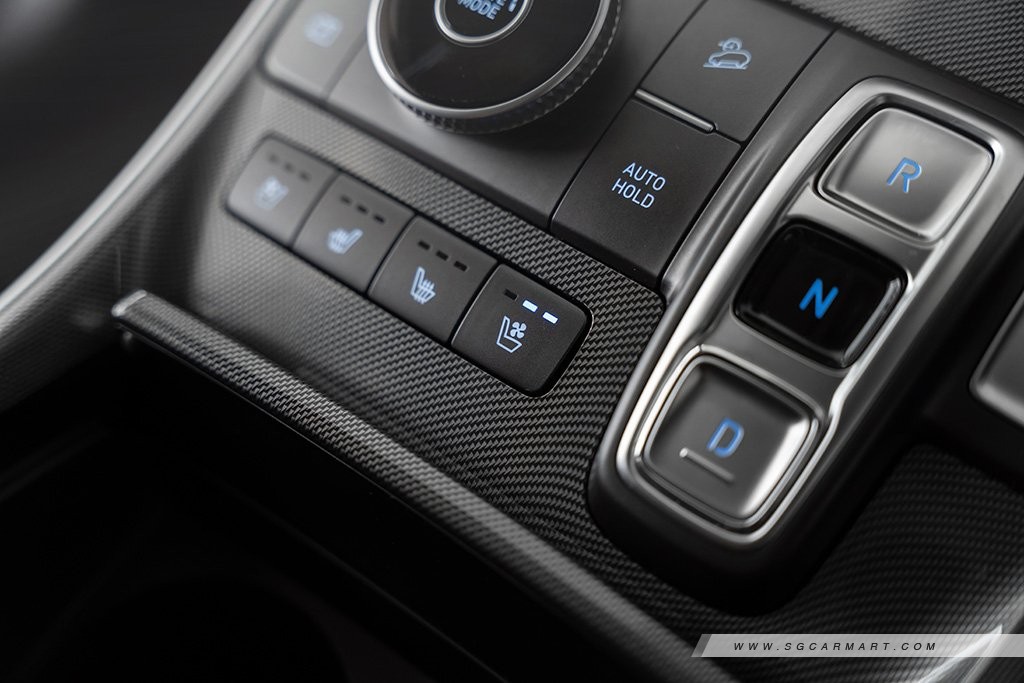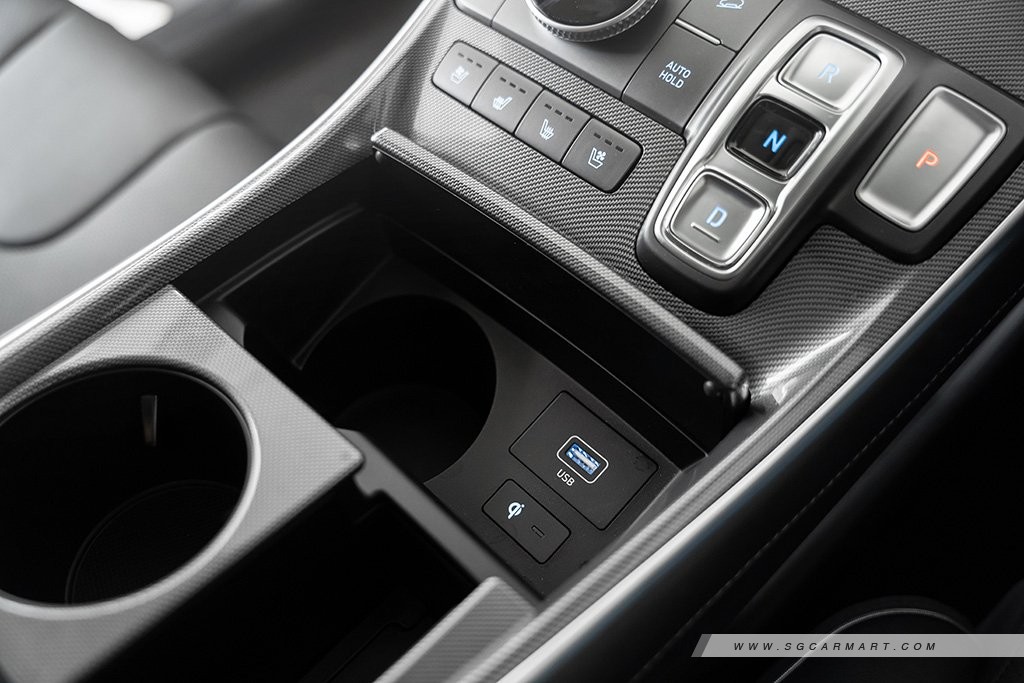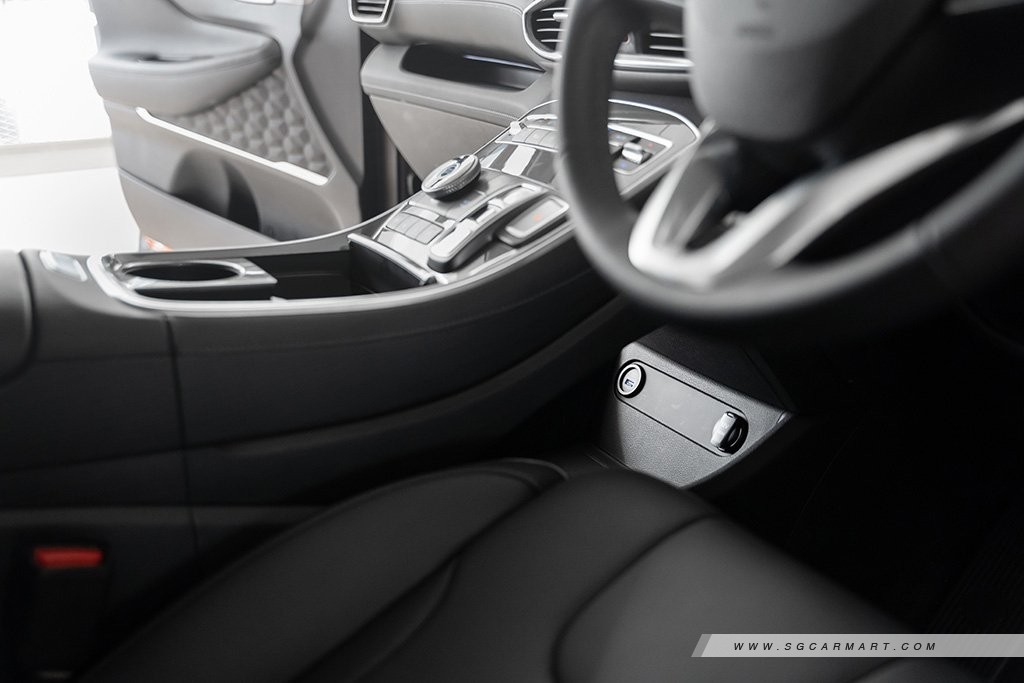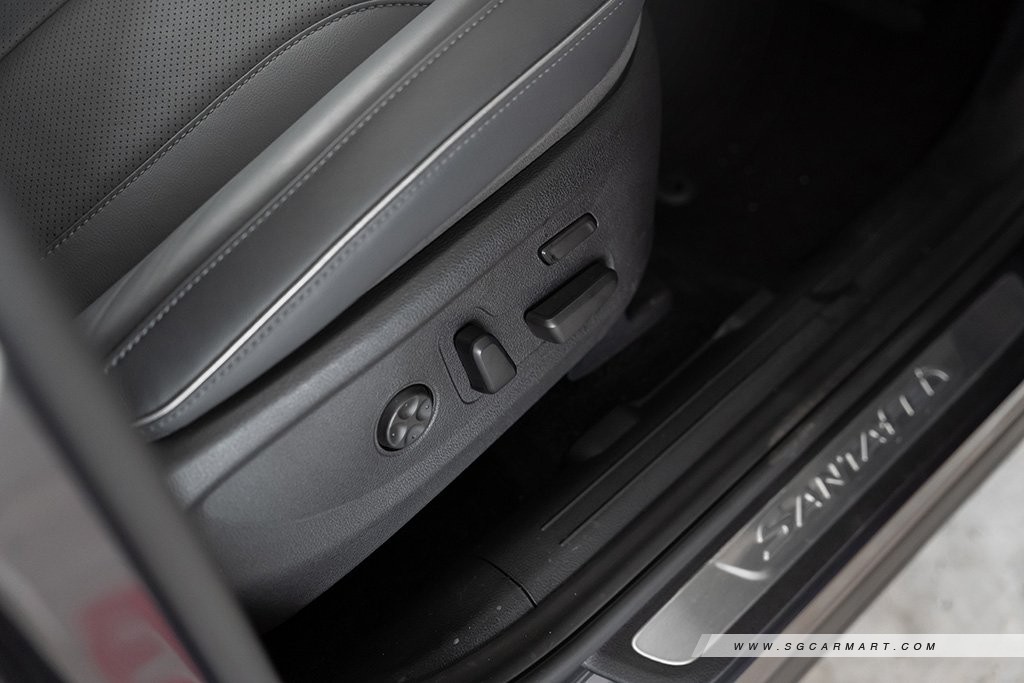 Speaking of clever, the refreshed Hyundai has a nice touch to its wireless phone charger, which lets you slot your phone vertically to prevent it from sliding around while driving.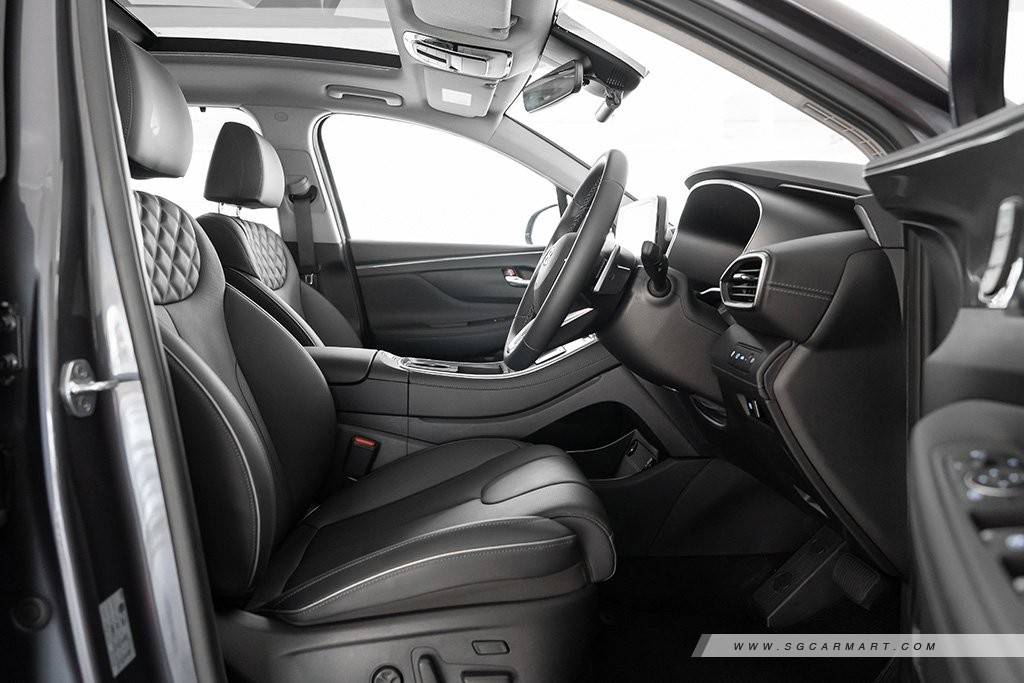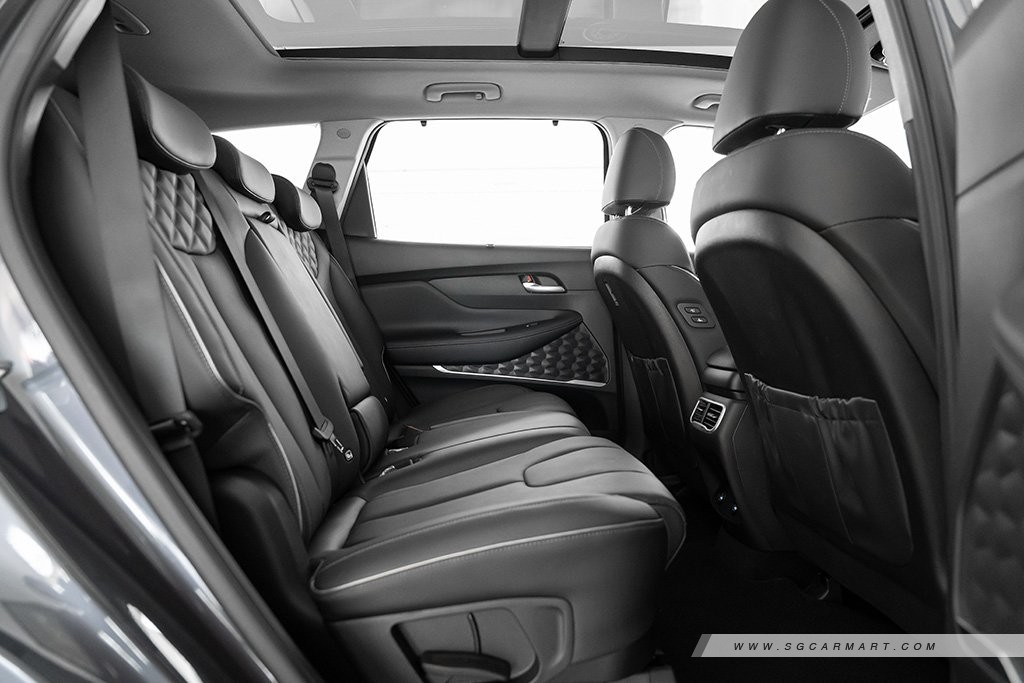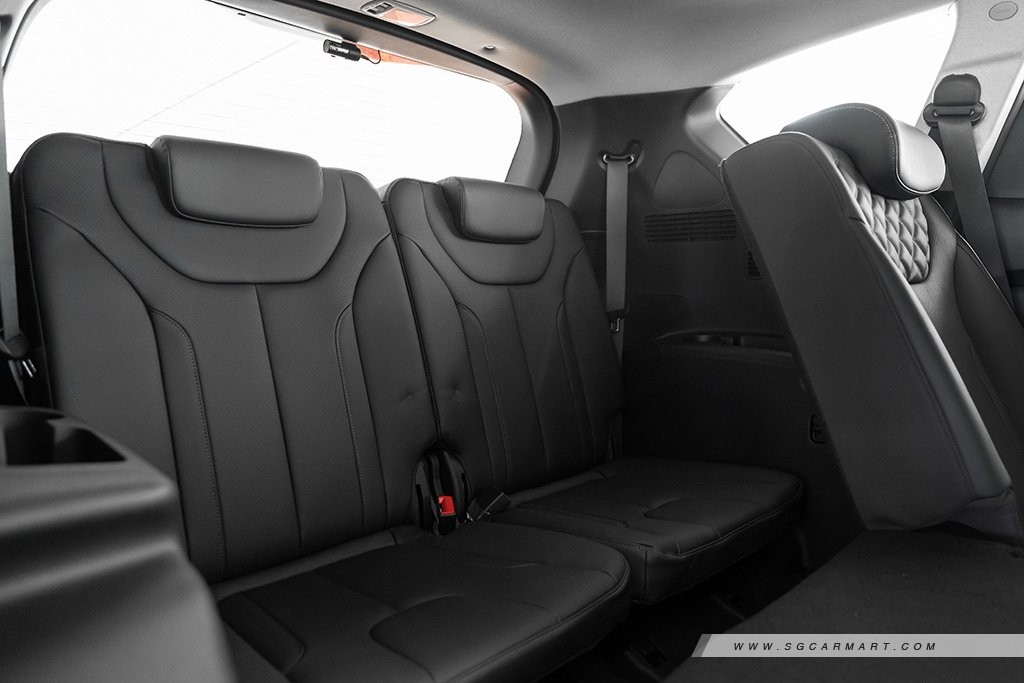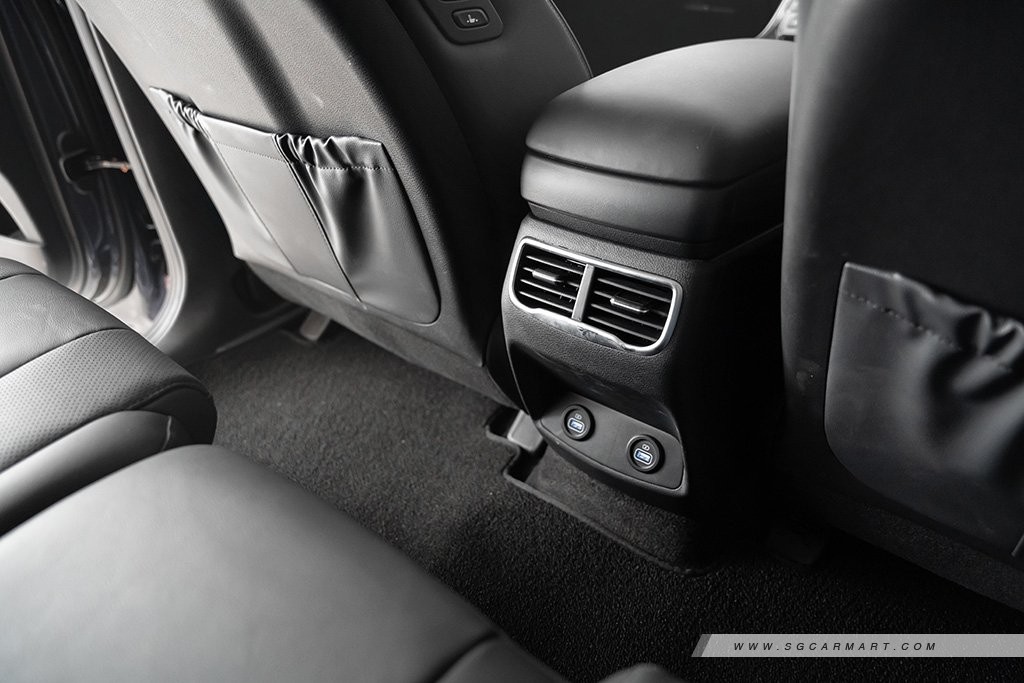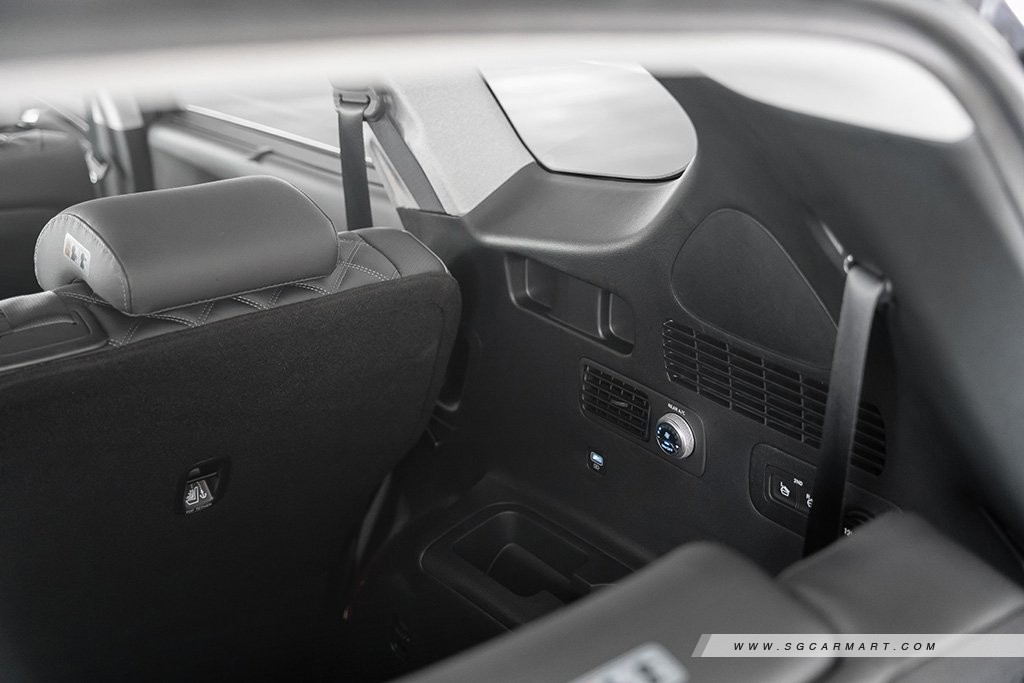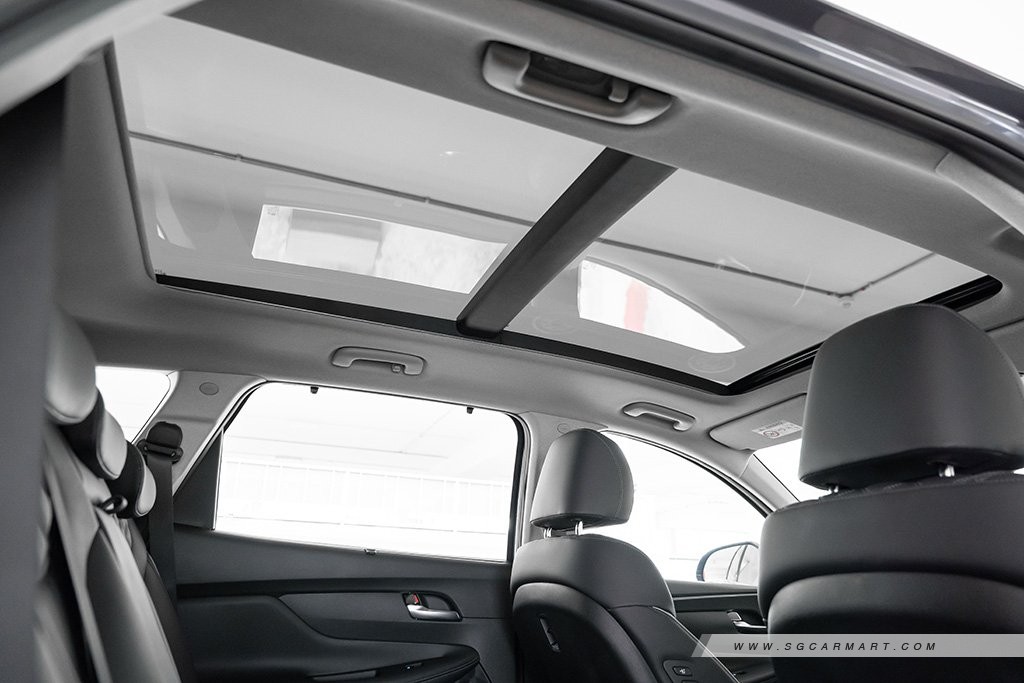 Space wise, all seven occupants will have no issues getting comfortable. Ample head and legroom are available, and air -con vents are available in all three rows. You also get slightly over 780 litres of boot space in five-seater configuration and a lesser 130 litres with all seats in place.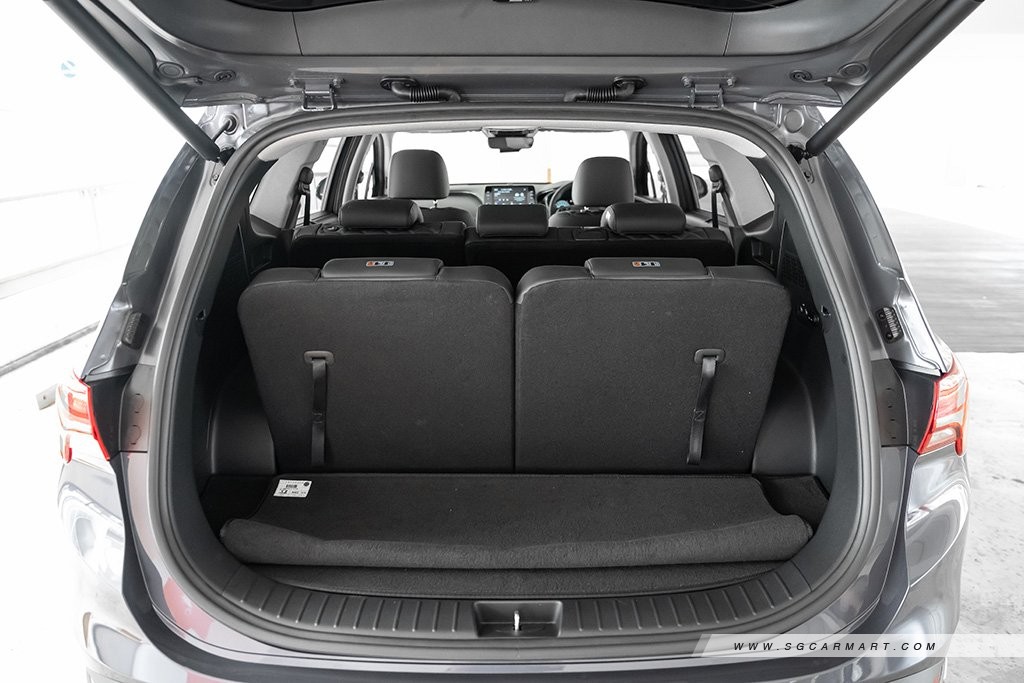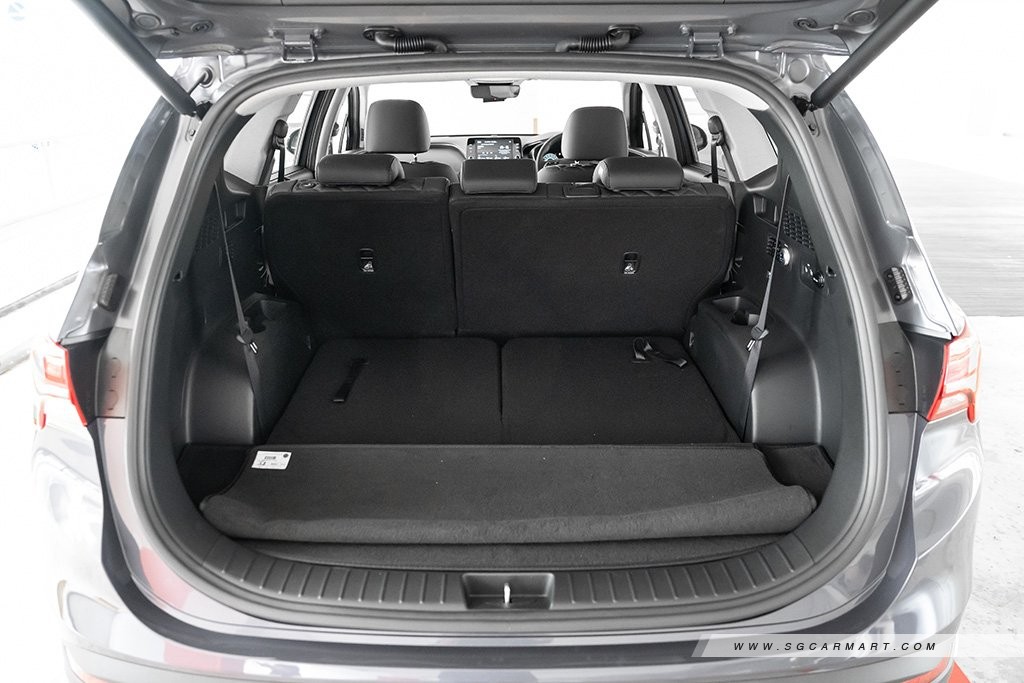 Compelling, it is
In all, the Hyundai Santa Fe Hybrid is a compelling car that won't have any problems giving its peers a run for their money.
Nonetheless, as an easy-going SUV that scores high on space, functionality and style, you'll inevitably be getting a lot of car for the price that you're forking out.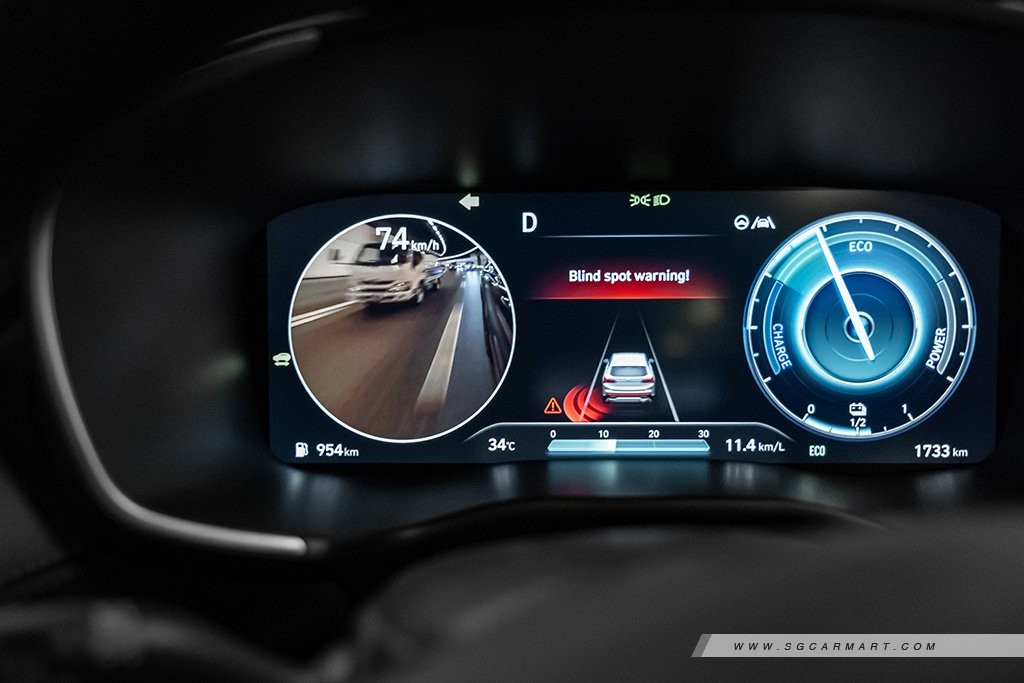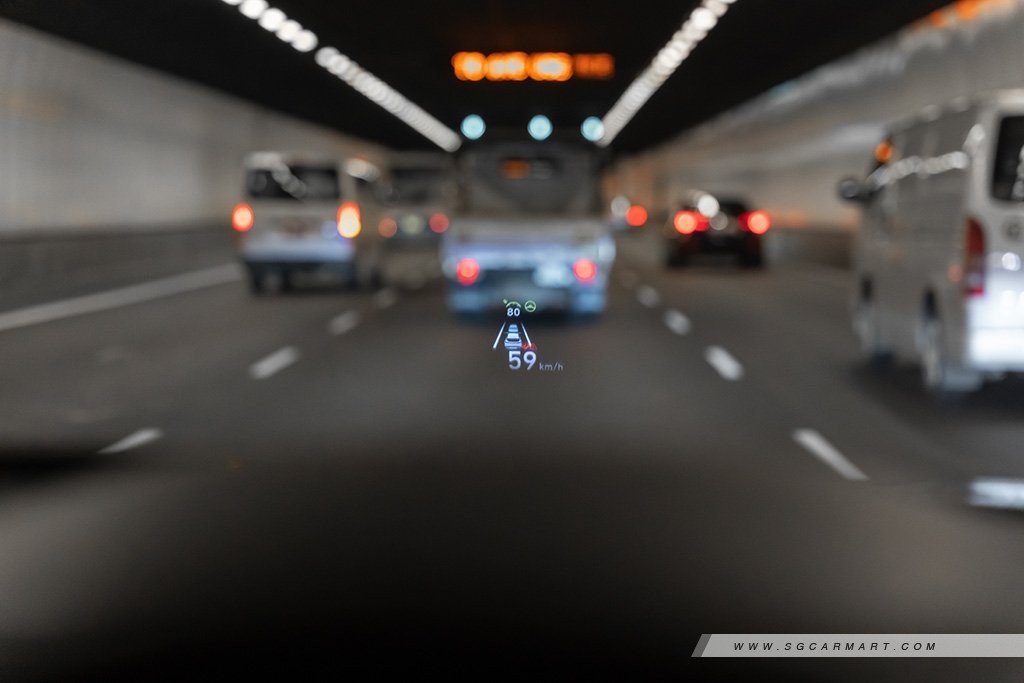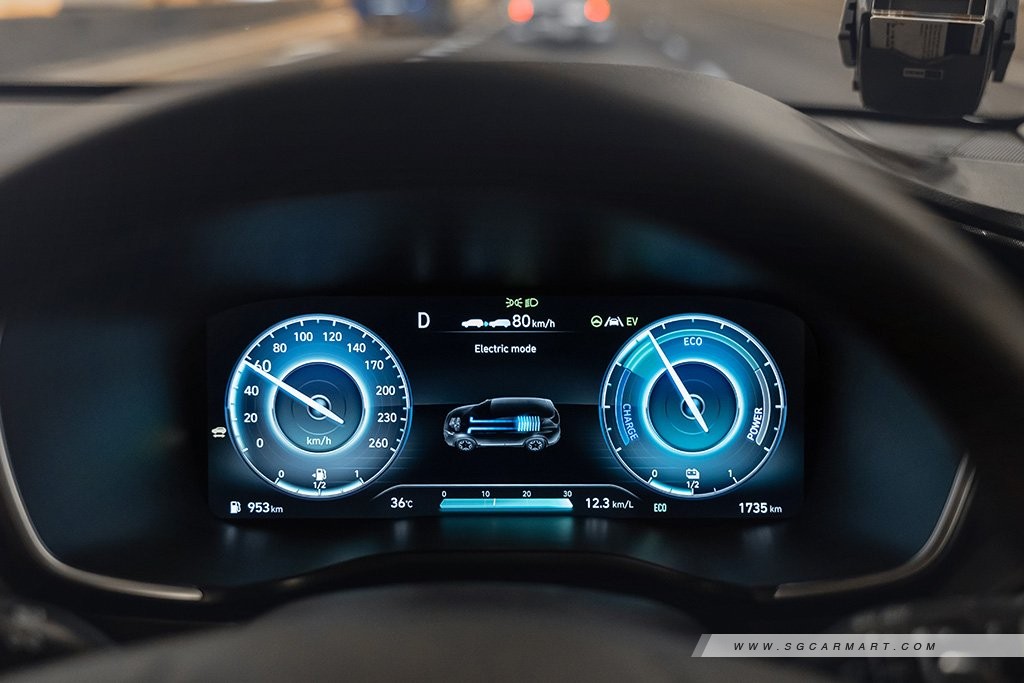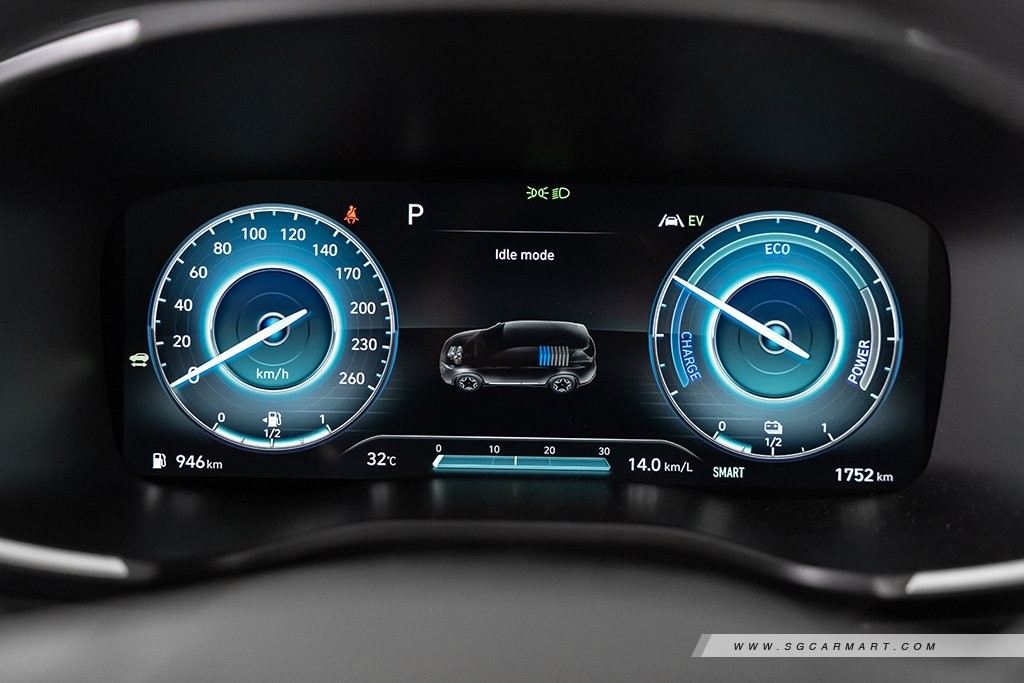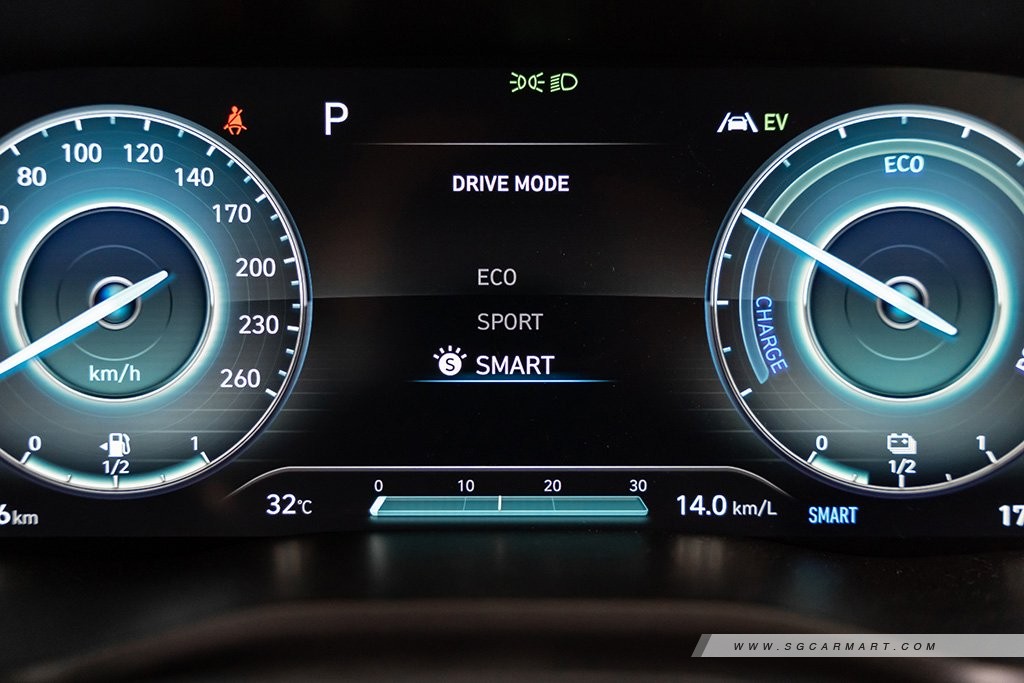 Photos by Low Fai Ming