During my weekend with the Hyundai Kona Electric, I lost count of the number of times I asked, "Is this on?" Unless you already own an electric car, getting into and driving one requires some recalibration. Like most electric cars, the Hyundai Kona Electric's motor makes no sound, the acceleration is borderline savage, and the way the car scavenges energy on braking means you often come to a stop much earlier than you expect.
The Kona is Hyundai's compact crossover SUV and the Kona Electric is a fully electric car. It doesn't consume fuel, only electricity. For the facelift version, Hyundai reckoned it has made the Kona Electric more attractive thanks to a reworked front end that's sleeker and new wheels. I think it has mostly succeeded. This is a handsome car. Though I suspect that's partly helped by the bold choice of colour – Dive in Jeju (seriously), in case you were wondering.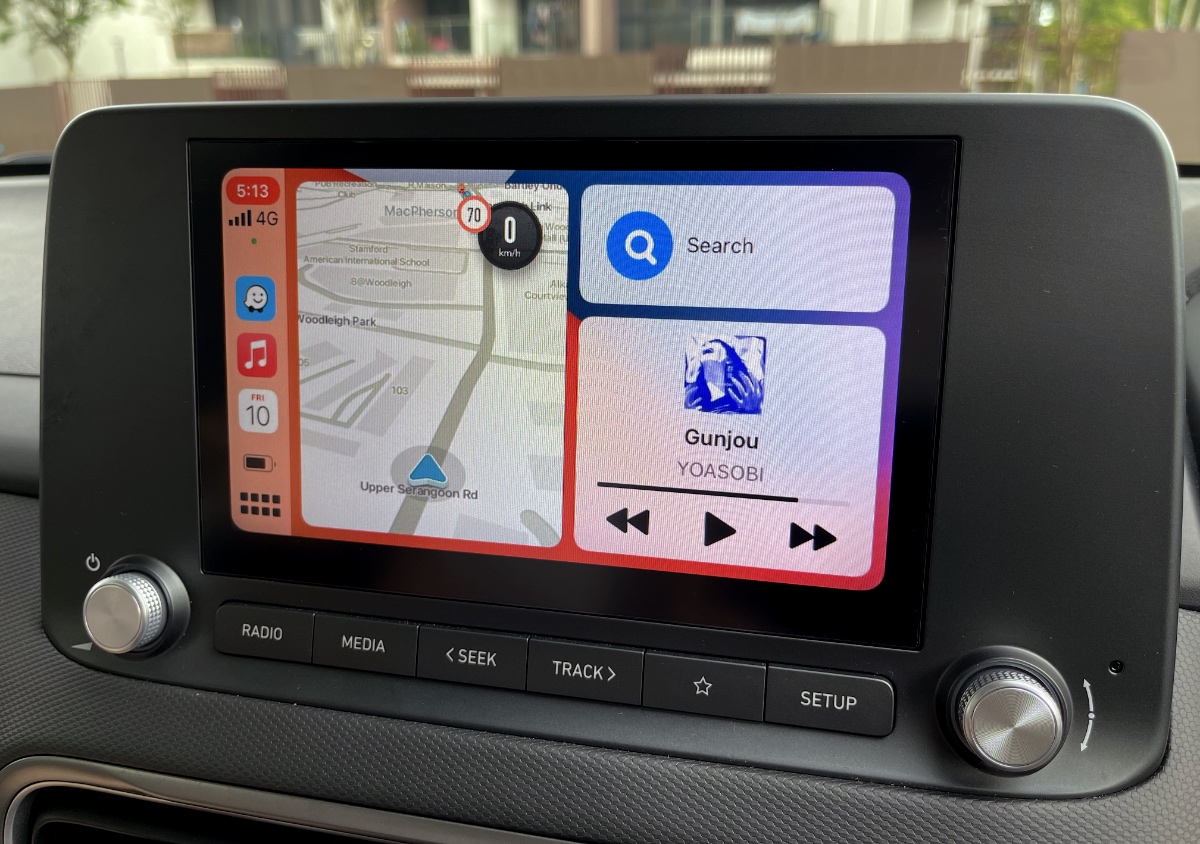 The interior is a spacious and pleasant enough place to sit in. The last time I drove a Hyundai was two years ago and it's nice to see that they have made considerable improvements in cabin quality. The dash feels nicer and the equipment is and looks more up-to-date. Unlike some other brands, the 10.25-inch digital dashboard comes as standard. The infotainment system is a sufficiently large 8-inch touchscreen display that supports both Apple CarPlay and Android Auto. Interestingly, the display has a matte finish that better resists glare and reflections. And crucially, it's snappy and responsive. There's even a wireless charging pad tfor your phones.
Boot space is on the tight side for a car in its class. Young families will be happy to know it can just about accommodate a large stroller, but there's little space for anything else. If you need more space and don't have passengers in the back, the rear seats fold 60:40.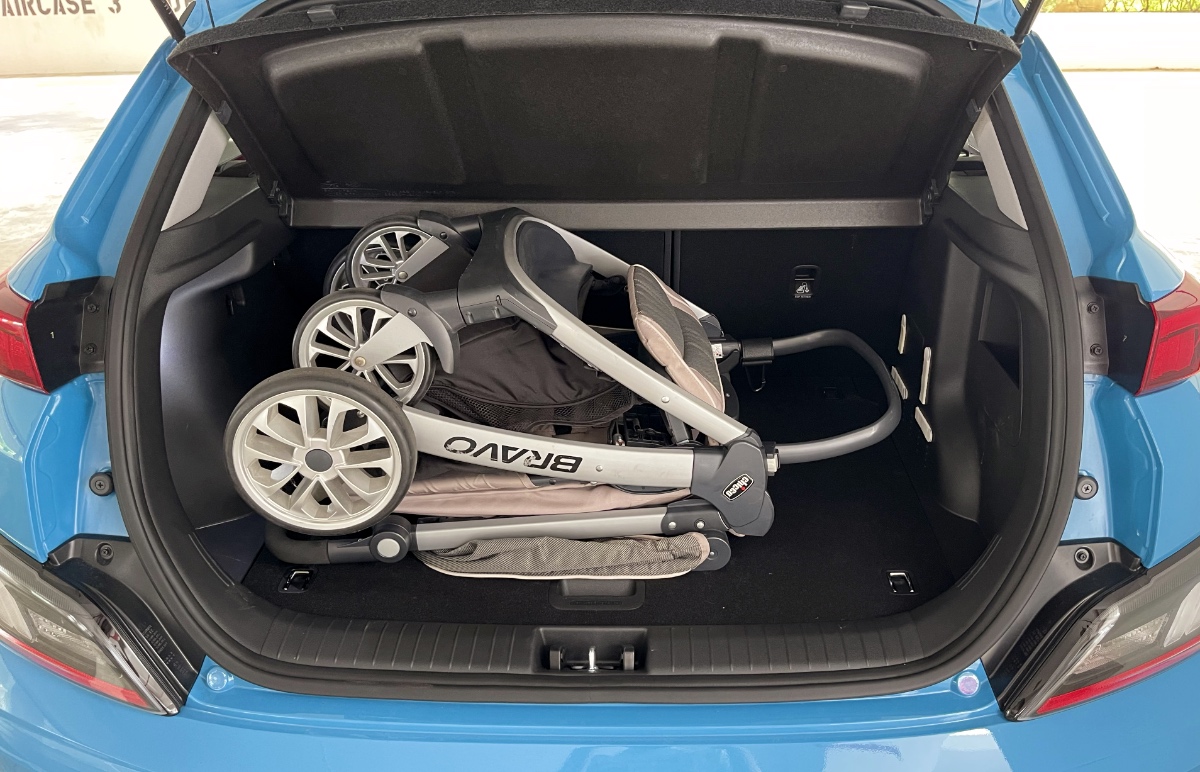 Hyundai offers three variants of the Kona here. There's the standard, a step-up model with an electric sunroof, and a long-range version. The first two have 39.2kWh batteries with a maximum claimed range of 305km, while the long-range version has a much larger 60.4kWh battery with a maximum claimed range of 484km. Power output is different too, standard and sunroof versions have 134hp and 395nm of torque while the long-range version has 201hp and 395nm of torque.
Similar to other electric cars, the acceleration and instant torque delivery of the electric motor dominates the experience. Stomp on the accelerator at a rest and the tyres will spin. Hyundai claims 0-100km/h in 9.9 seconds but the car feels sprightlier than that.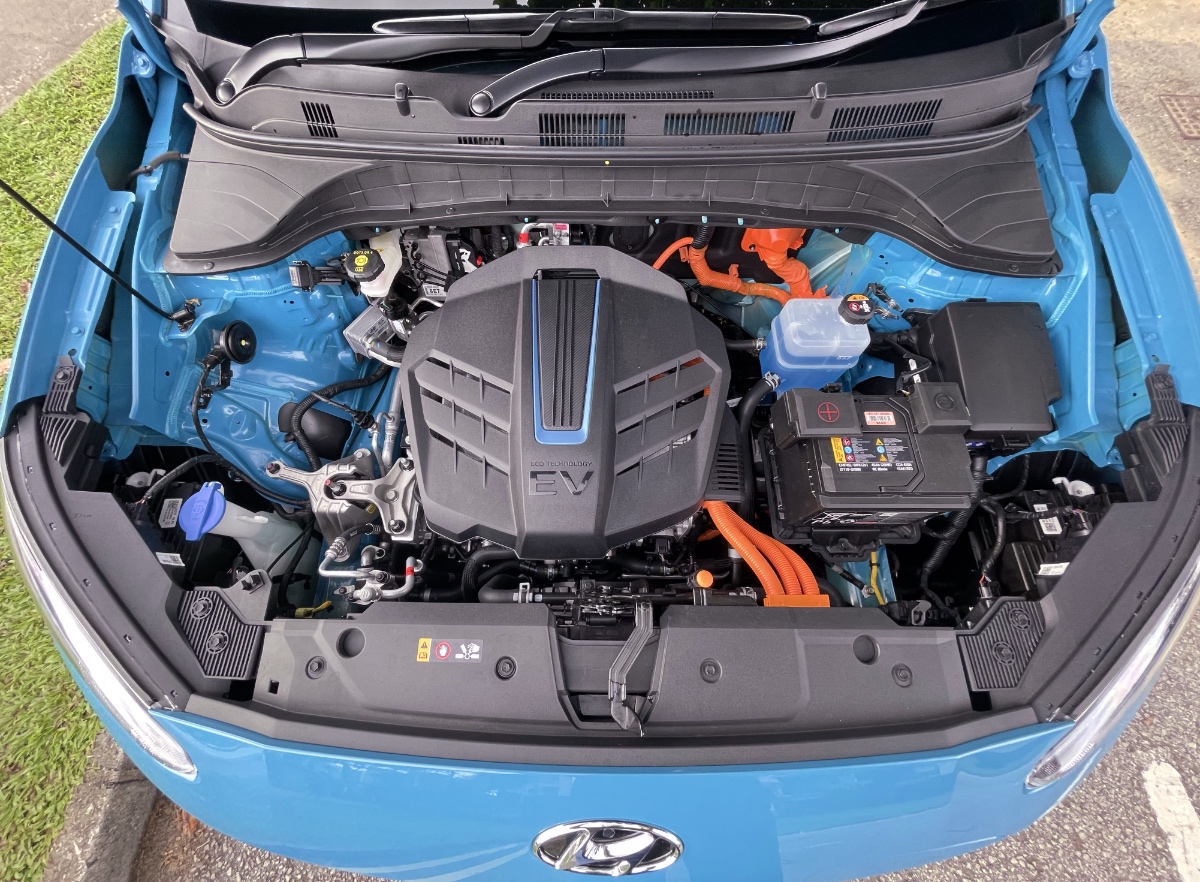 Curiously, the Kona Electric features paddles even though it only has a single gear. With these paddles, you can control the amount of brake regeneration. At its maximum settings, it feels like someone applying a firm push on the brakes. The more cynical amongst you will proclaim this a gimmick, but I say it gives owners some much welcome stimulation.
Some will complain about the firm ride but it suits the sporty nature of the car well. But this isn't a true sports crossover a la Porsche Macan, so temper your expectations and go easy in the corners because it is prone to snap oversteer if you are not careful. More importantly, road noise is well controlled – a very important consideration for EVs since the motors are silent.
The Kona Electric has a myriad of safety assistance systems. There's the usual lane departure warning, front collision avoidance, cruise control, as well as a blind spot warning system. I'm sure there will be users who find these systems helpful but I found the lane departure warning feature overbearing. It feels like having a passenger who constantly criticises your every move. And annoyingly, it turns itself on every time you start the car even if you turned it off previously. Perhaps there's a way to permanently disable it but I couldn't find it.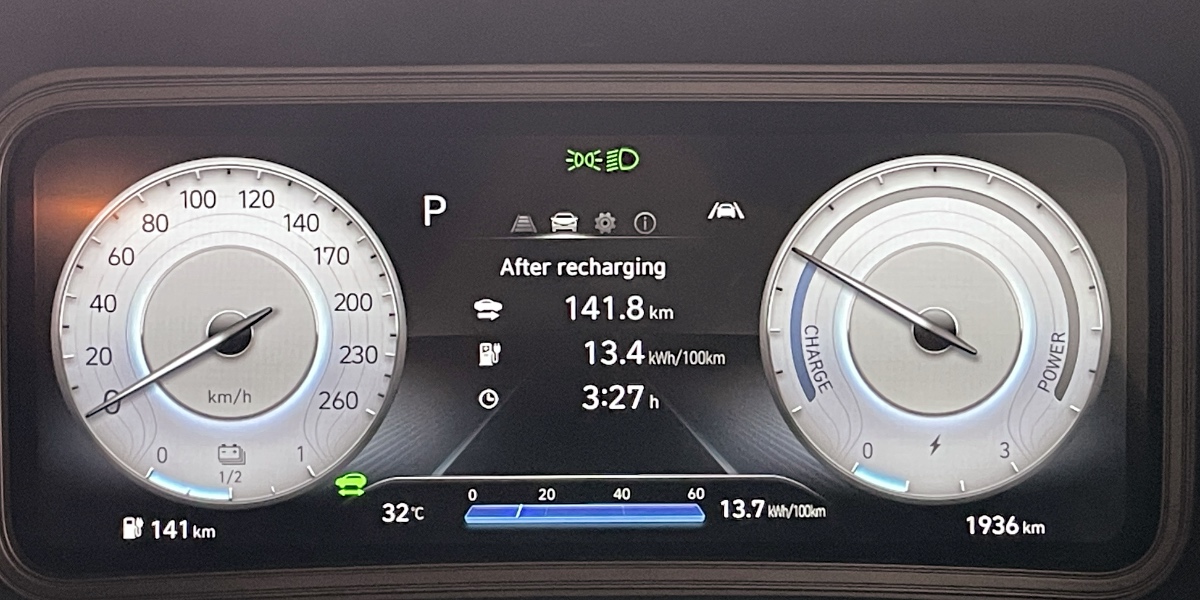 Hyundai's claim of a maximum range of 305km isn't overly optimistic. It took 141.8km before the batteries got down to 50%. A full charge would therefore be good for around 280km. And using an SP Group's DC50 charger, I was able to get it back up to around 85% in 20 minutes and for S$6.73. A full charge would have cost less around S$20. Considering soaring fuel prices, this must be a tempting proposition.
Prices of the Kona Electric start at S$172,888. This makes the Kona Electric one of the more affordable electric cars you can buy today. If you want a sunroof, it's S$5,000 more. The long-range version is much pricier at S$197,888. And while it may be tempting to consider a Tesla. The Model 3 starts at S$113,245 and that's excluding COE. With COE prices at a high, it's likely you won't get much change back from 200 grand.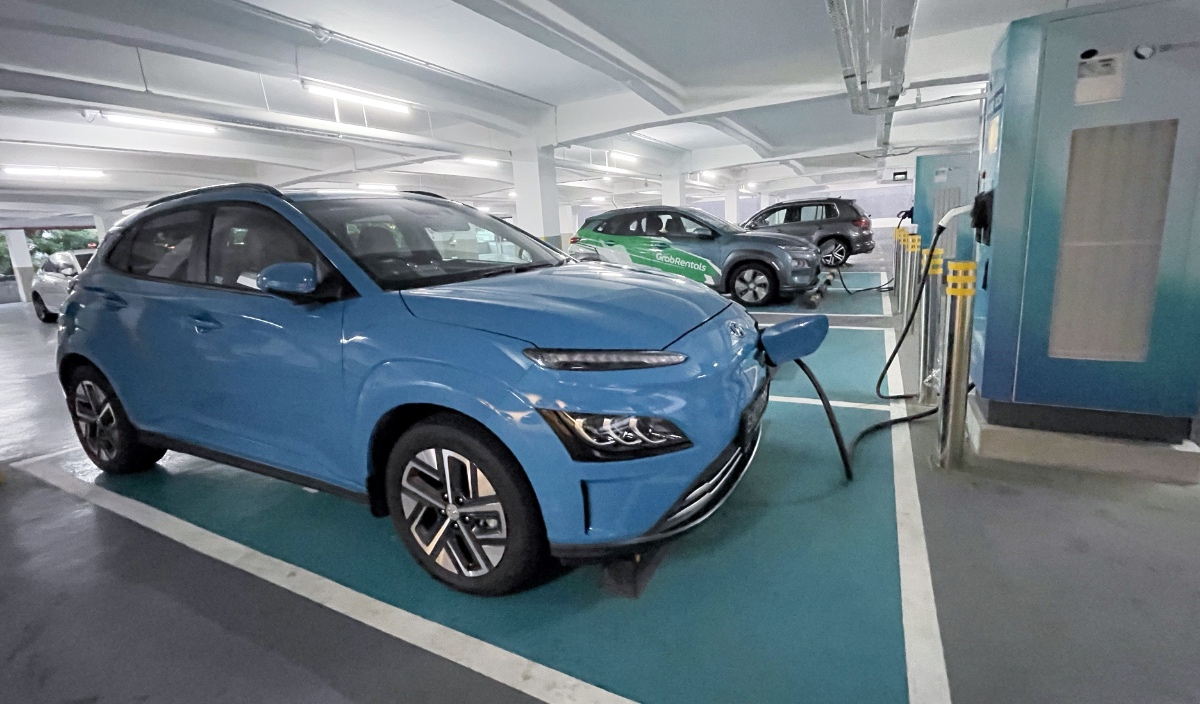 The usual electric car caveats of long charge times and the need for a charging point at your residence applies. But if these are non-issues, the Kona Electric represents a compelling package for anyone in the market for an affordable (relatively speaking, of course) electric car.
Find out more about the KONA Electric