It is hard to imagine that just twenty years ago, a hybrid car plying our roads would turn heads. There were lesser offerings back then, and I must admit that I did see them as little more than just a conversation piece, for those who had a little more in their bank to burn.
Current-day deployment of such technology however has proven otherwise, with many brands even offering mild systems, with a battery-supplemented drive.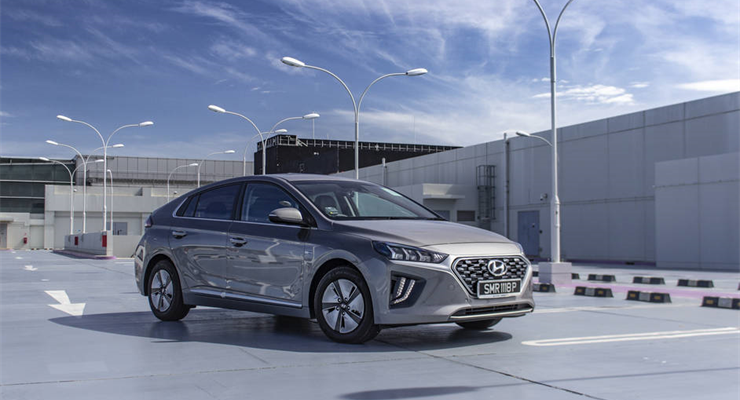 Hybrid technology has advanced over the years, and Korean brands have now become major players, offering segment equivalents where they were once dominated by the Japanese.
Today, Hyundai updates its affordable compact-sized IONIQ Hybrid, with a fresh face and rear end. Now in its third year, the mid-life rework sees a new cascading grille, flanked by a cleaner headlight cluster, new daytime running lamps, tail lamps, and a tidied-up shark-fin antenna (replacing the previous stick version).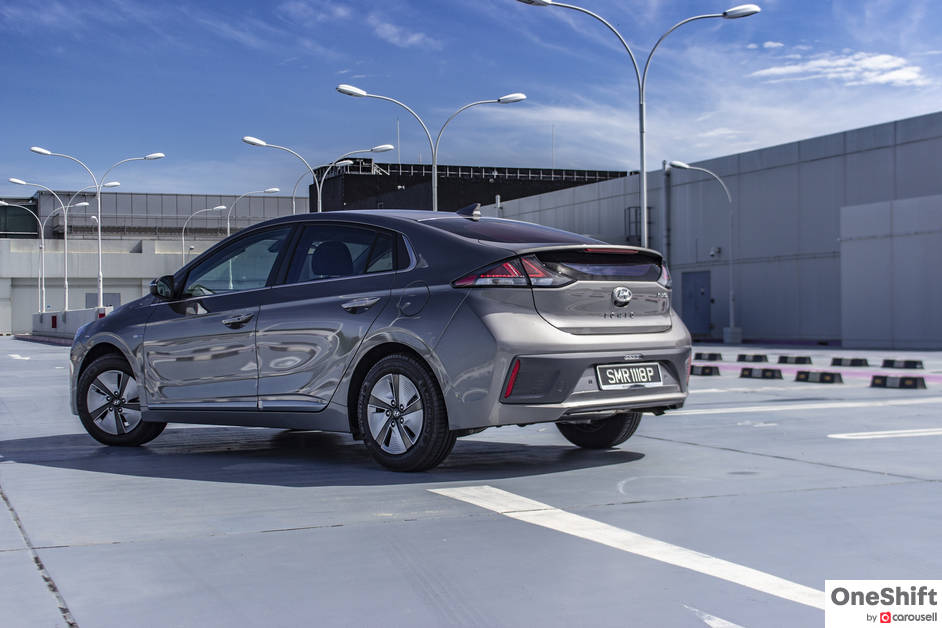 More importantly, the IONIQ has suffered a loss in power… in this case however, a good thing, since the car now qualifies to be purchased under the more affordable Category A COE.
Inside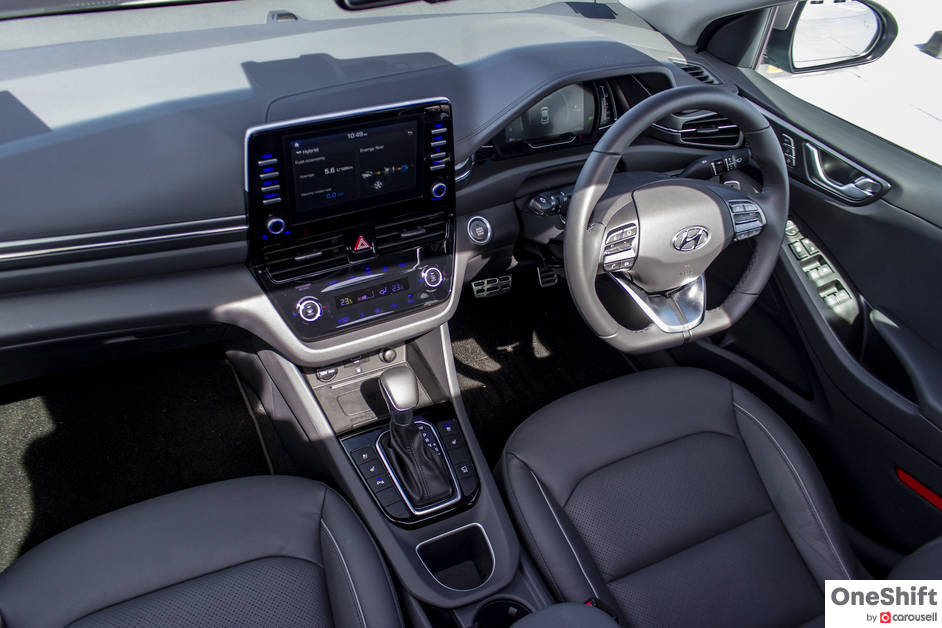 The interior has also not been spared Hyundai's styling penstrokes. A new 8" infotainment display now sits proud upon the centre of the dash, versus the previous one, which sat inset. A reworked touch-sensitive air-conditioning control panel replaces the previous "piano key" version; function-wise, it does exactly the same job, and includes the "Driver Only" air-conditioning function. Hyundai has also done away with their blue accents around the IONIQ's re-styled air-conditioning vents.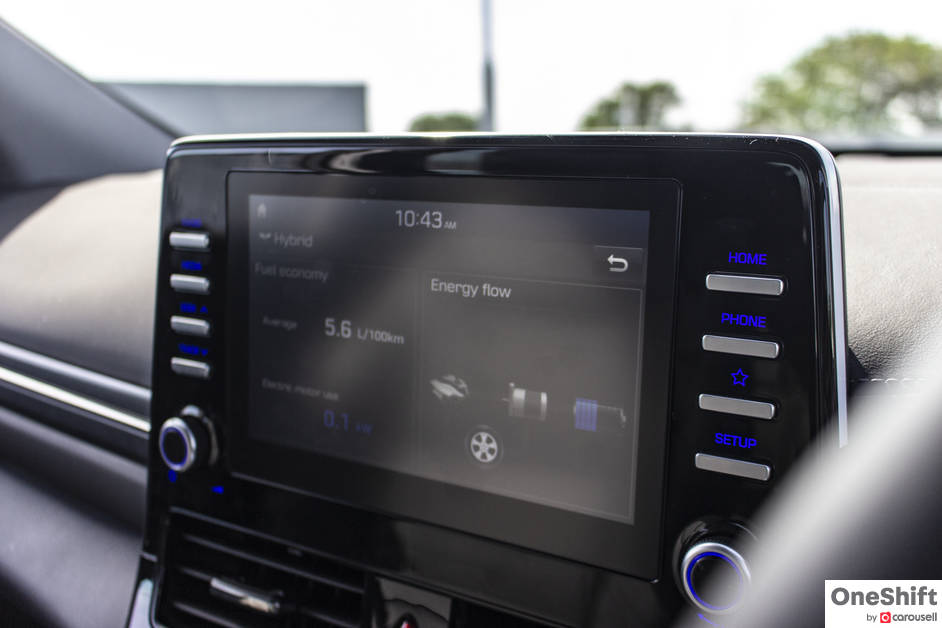 An all-new 7" digital instrument cluster upgrade also makes its way into the IONIQ, which hints at how seriously the Korean automotive manufacturer is about their compact-sized hatch.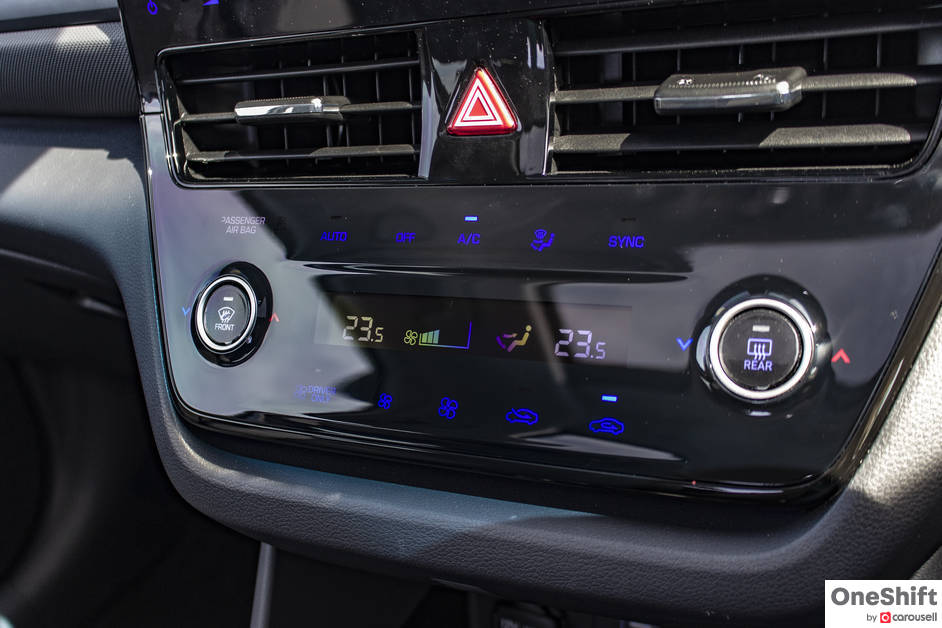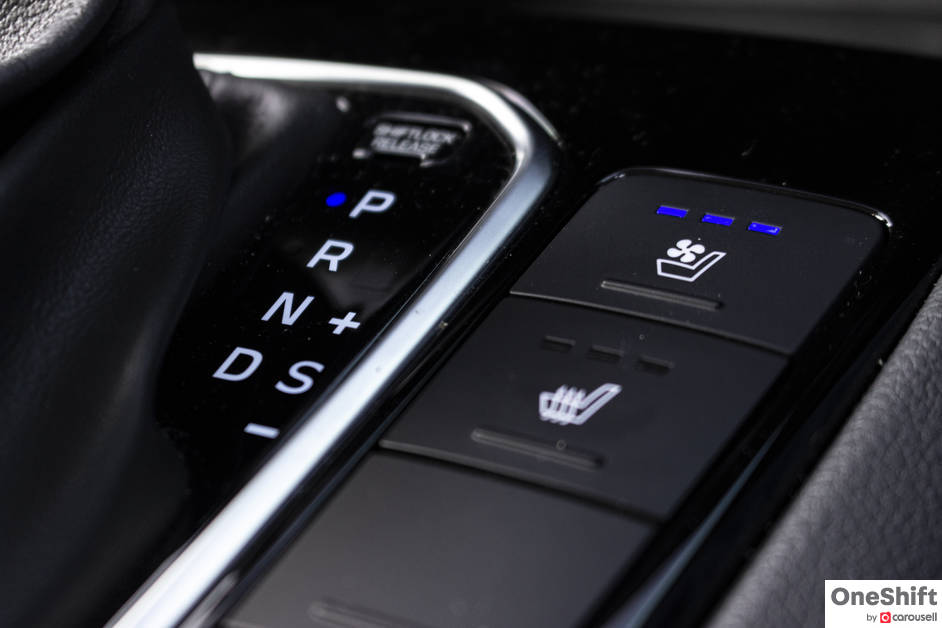 Two variants are offered by our local distributor, the GLS and our test car, the GLS with Sunroof. Additional creature spoils for the latter include a wireless mobile charging pad, ventilated/heated electric front seats with driver-side memory; are useful day-to-day features worth shelling out the extra coin for.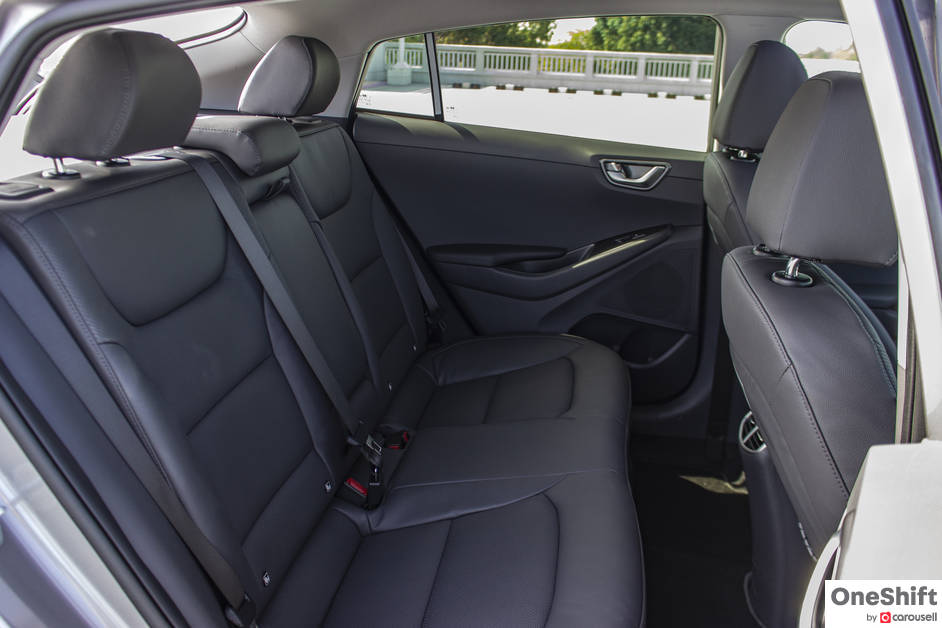 Front passengers can enjoy the benefits of their ventilated seats; however, with Hyundai's decision to stick with a foot operated parking brake, some might see the pedal getting in the way. Rear seats provide enough back and thigh support, and offers adequate space for two passengers, while three might find it a bit of a squeeze. Even with its sloping roofline, the IONIQ comfortably accommodates taller passengers in the rear.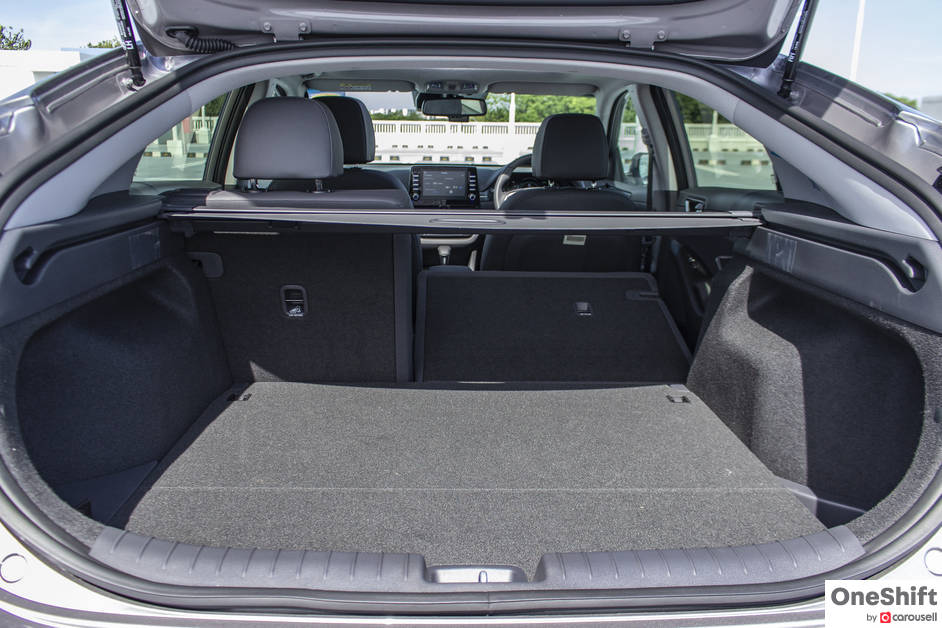 A high boot floor hides a full-sized spare wheel (something which is a rarity these days), accommodates 456 litres, and up to 1,518 litres with its 40:60 foldable rear seats down.
The Drive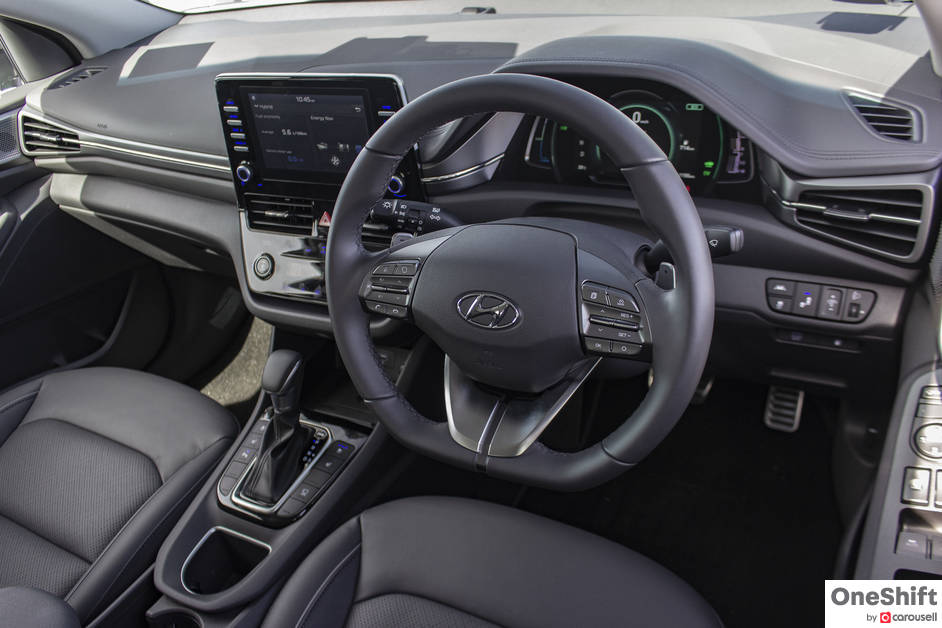 The refreshed IONIQ is powered by their Kappa 1.6 litre direct injection inline-four, which delivers 105hp and 147Nm on its own. The electric motor, rated at 43.5hp, and 170Nm, draws power from a 1.56kWh Lithium-ion Polymer battery, located under the front seats. In combination, the Ioniq delivers a system output of 130hp and 265Nm. Drive to the front wheels is via a 6-speed dual-clutch automatic transmission, intended for quick gear switches, and near-seamless delivery of drive.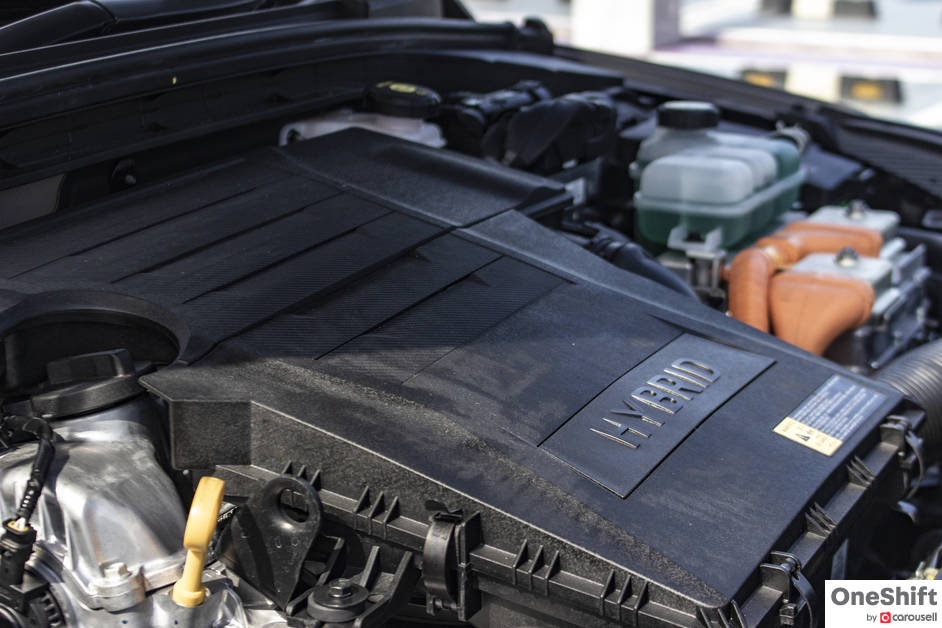 In 'Eco' drive mode, acceleration is best explained as mild (hey it is an eco car after all). Flicking it to 'Sport' however, harnesses more drive from the electric motor, which means that you can put all that torque to good use, especially when you need to overtake, or when the need arises to quickly eating up those first few crucial meters when taking off from the lights, just in-case you need to make a near-immediate lane change.
Acceleration to 100km/h is however a leasurely 10.8 seconds, since it does get a little flat after initial acceleration. Fuel consumption figures from the manufacturer states an impressive 26.3km/l, which is not too far off our 24.1km/l average (given that I am slightly heavy-footed).
Interestingly, the pedal shifters behind the wheel do two things. They function as regenerative braking adjusters in 'Eco' mode, and work as conventional gear shift pedals in 'Sport' mode. Speaking of regenerative braking, which comes in four stages of 0-3, I found that the Ioniq drives best without any amount of "regen" dialed in. You will find that you would be better off lifting off the throttle once there is a good amount of momentum, as you gain speed downslope; which in-turn charges the battery.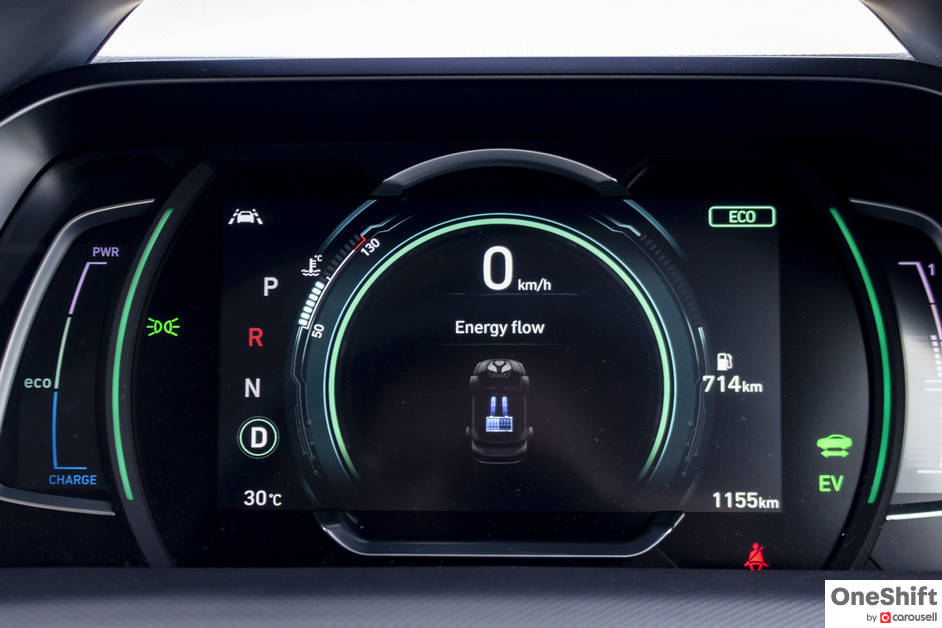 The IONIQ is set up with a conventional MacPherson strut front end and a multi-link rear (the IONIQ Electric makes do with a more conventional Torsion Beam setup. While it is not going to be an exciting car to flick around the bends, it does hold its line sufficiently well. The IONIQ's brakes however, could be boosted a little better.
Its 195/65 R15 tyres, aid in ensuring that the IONIQ provides very good ride comfort, while road noise is minimal.
Our Thoughts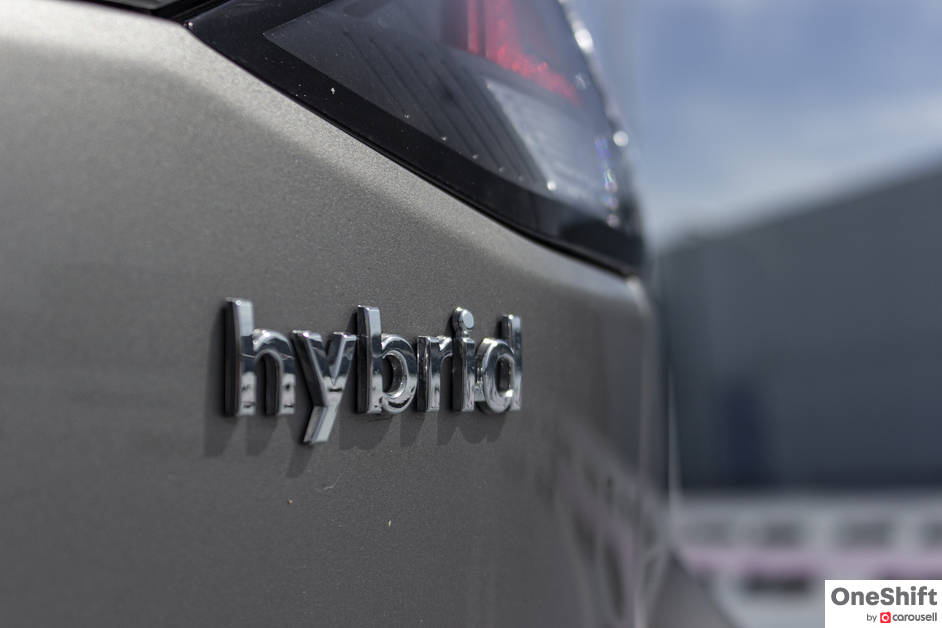 The revised IONIQ offers an improved cabin, that matches well with its external tweaks.
For those who will knowingly clock the miles, and will want something that will deliver on range and efficiency, while trying to do their little bit for the environment, IONIQ Hybrid could be simple an answer.