The sedan segment consists of four serious contenders. The Honda Civic, Toyota Corolla Altis, Mazda3 Sedan, and the Hyundai Avante that you see here.
Yes, there are others that we should mention. But for years, these cars have always been in the hearts and minds of sedan buyers looking for a reliable motor to suit their practical needs.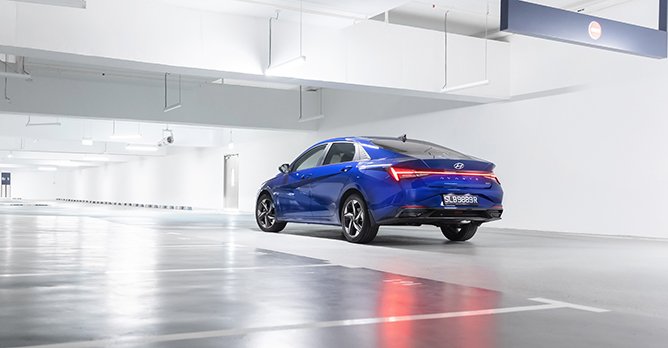 And if you're still the type of person who thinks the Hyundai Avante is a budget option compared to its Japanese counterparts, get this: The Avante, in its top-spec Elite trim, costs $104,999 (as of 17 November 2020) - a good $2,000 to $10,000 more than the competition we mentioned, with similar specs.
Blasphemy? No, not quite. Simply because with this seventh generation Avante, Hyundai has proved that it is the top dog in the sedan game that's worthy of its asking price.
She's a looker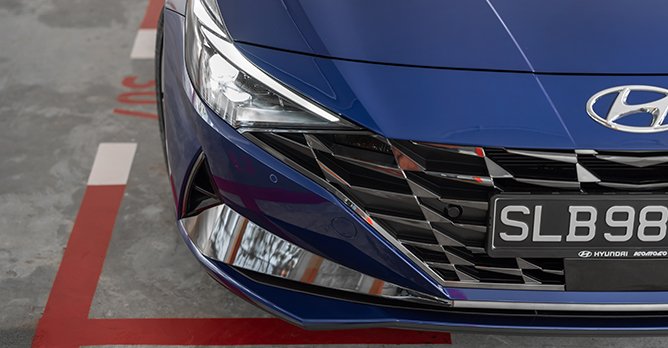 Let's start with the looks. It is bloody impressive. I mean, when was the last time a sedan looked this exciting?
The clean lines that cut across the Avante's sheet metal accentuate its sporty, low-slung looks. Speaking of low-slung, the Avante is indeed lower than the car that came before.
Compared to its predecessor, the Avante is 55mm longer, 25mm wider and 20mm lower. This, along with its bold and aggressive looks, certainly adds to the Avante's on-road presence.
What a space!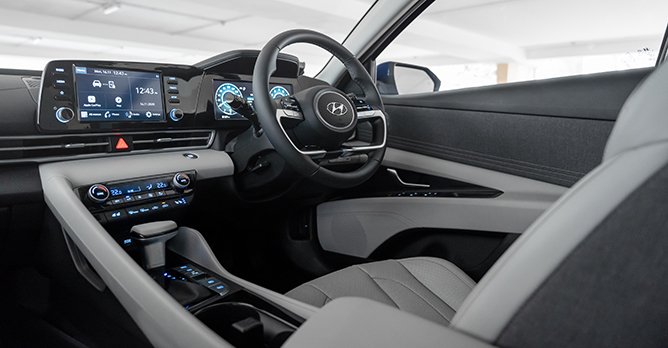 Hyundai didn't miss a beat inside, either. Get into the Avante and you're greeted by a fresh and cushy cabin.
An intricate mix of materials - from melange fabrics to leather and metal - offers an experience that's luxurious and of high quality. The only competitor that can come close in quality and refinement here is the Mazda3.
The focus on quality and usability is also seen clearly with the cockpit that cocoons around the driver, with important buttons and switches within easy reach.
It doesn't just look good inside, because the Avante offers all the gizmos you'd expect from a car in 2020. Standard across all variants is wireless Apple CarPlay and Android Auto, along with two screens - an 8.0-inch display dealing with infotainment functions, and a 10.25-inch digital instrument cluster.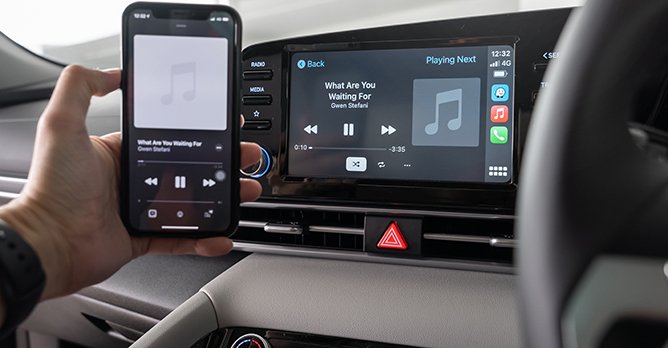 Both screens are fluid in operation and easy to use, with the instrument cluster offering various dials to suit your personal preferences.
Aside from the long list of standard options, perhaps the best one to have are the ventilated seats, available in the Elite variant. Surprisingly, you can have the rear seats heated too - not like we'll need it in sunny Singapore.
Space for all
At the rear, it is a space that lanky passengers won't have anything to complain about.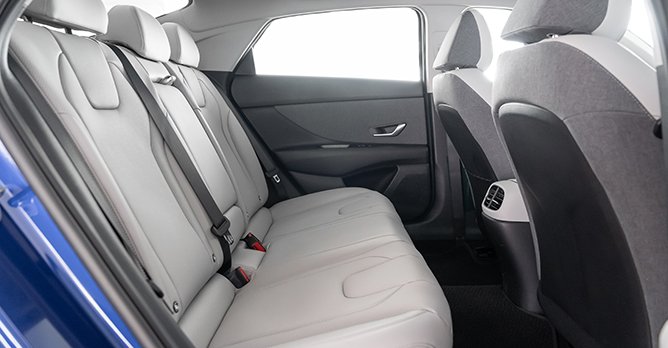 I'm just under 1.8m tall, and even behind the driver's seat, there's still enough space to get me and two other adults in a comfortable position. Adding to the comfort is a rear bench that's cushy and soft, along with air-con vents for the rear.
The boot is fairly large and deep, at 474 litres big. While the seats can be folded flat, odd-sized items might have some difficulty here, as the pass-through aperture isn't as wide as some European competitors.
This rides great!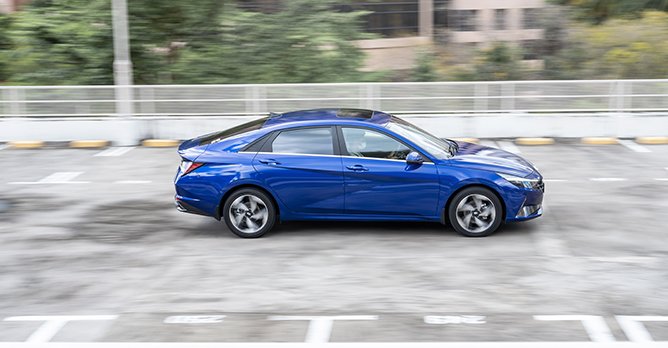 On that note about the Europeans - while people often generalise them to be good in their driving abilities - the Avante can hold them to task.
Directional changes are well-controlled, as it manages to stay composed and confident through slightly aggressive steering inputs. Even bad patches of road don't seem to unsettle the Avante. Thus, it too scores high in terms of ride quality.
This is due to the platform that the Avante sits on. The third generation platform benefits from a lower centre of gravity and better torsional rigidity, allowing for a better ride and improved driving dynamics overall.
Adding to these, noise, vibration and harshness levels are kept well at a minimum. The only big difference is when you put your foot down - past 4,000rpm, the engine note does get a bit pronounced.
But there's really no need to hurry in the Avante. It is best driven at a comfortable pace, while you keep all the safety assistance gizmos like lane keep assist and adaptive cruise control turned on.
121bhp and 154Nm of torque from the 1.6-litre naturally aspirated engine is more than enough to get the Avante going.
Be rational with your throttle inputs, and the Continuously Variable Transmission (Hyundai calls it Intelligent Variable Transmission) works at its best. In its segment, there's nothing quite as relaxing on the road.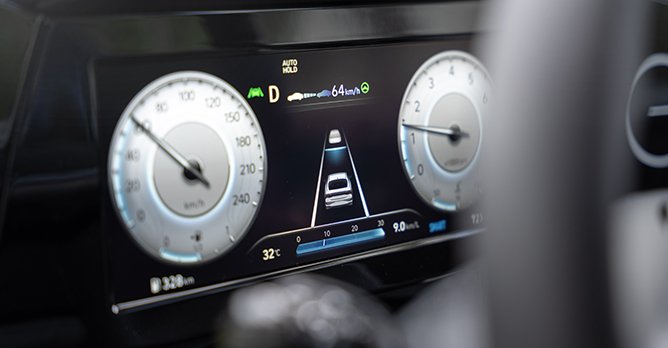 In our 90km test drive, we achieved an average fuel consumption figure of 11.1km/L. We do wonder if achieving closer to its claimed 18.5km/L is possible with gentler driving inputs.
The next people's car
While the general car-buying population turns towards crossovers and SUVs, the sedan feels like a forgotten segment.
Thankfully, the Avante proves that the segment isn't dead. It's a car that offers lots of appeal in terms of looks and equipment, without compromising any of the functionality that buyers are constantly looking out for.
For those looking at getting their next Corolla Altis or Civic, take a good look at the Avante. It is one serious contender.
Idris Talib Photos by Low Fai Ming