Having served drivers in Singapore for a hundred years, Shell Singapore is working with Komoco Motors to find more ways to cater to drivers of today and tomorrow. This partnership between Komoco Motors and Shell will give Hyundai EV customers 5 years of free EV charging*.
Shell intends to be part of every driver's journey from ICE vehicles to Electric vehicles. To provide easier access to charging options, 50% of Shell service stations will offer rapid DC EV charging by the end of 2022. To make the transition even smoother, Shell also has locations in malls and workplaces, providing convenience and the ultimate ease.
Komoco's intentions greatly align with Shell's, to give every Hyundai EV owner assurance that their EVs are future-proofed. In Komoco's all-new EV service centre, 2 customers can swiftly recharge with the Shell Recharge 120kW DC fast charger at any one time. Hyundai EV owners can then relax in the dedicated EV lounge, or shop for car care products in Shell's first ever Shell Car Care vending machine.
To advance sustainability efforts, Shell is also embarking on innovative EV charging projects. For example, harnessing renewable solar energy to power the 180kW high performance DC charging at Shell service stations - that will enable EV drivers to charge up to 3 times faster than currently available rapid chargers.
Payment and usage: Paying for Shell Recharge is quick and easy. Simply link your credit card to your Shell Recharge card or Greenlots account to start using Shell Recharge.
See Shell Recharge's locations below: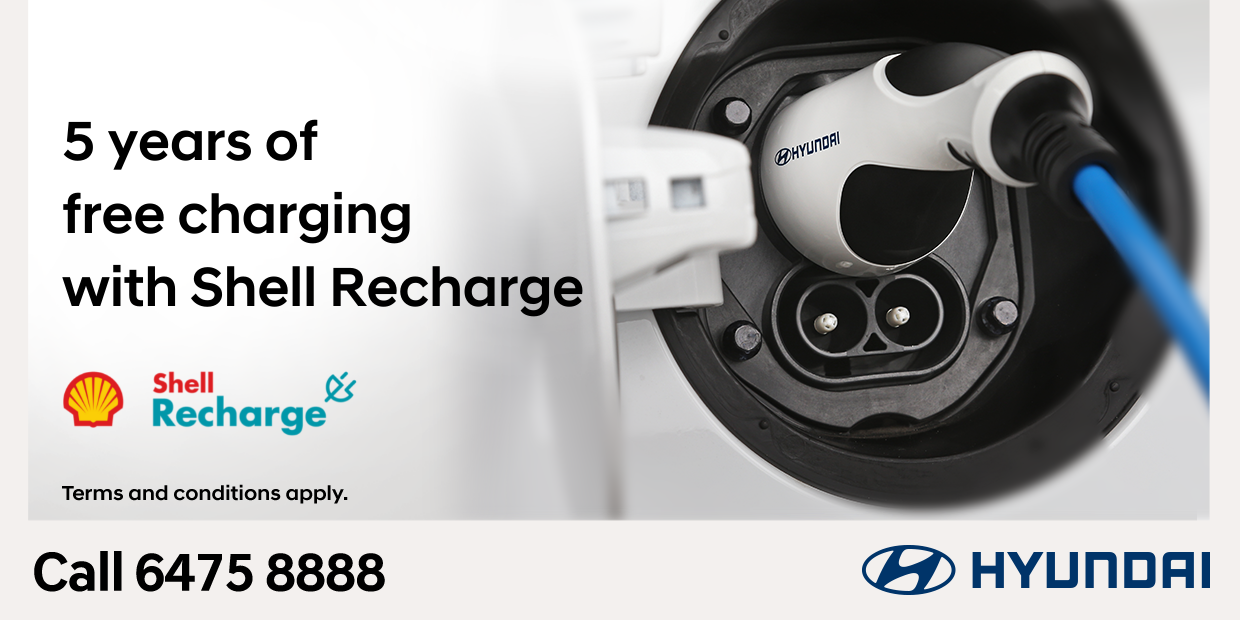 *Terms & conditions apply.