With Komoco Motors full range of Hyundai electrified vehicles including IONIQ Electric and KONA Electric, we also have a comprehensive support plan for AfterSales care of your Electric Vehicle.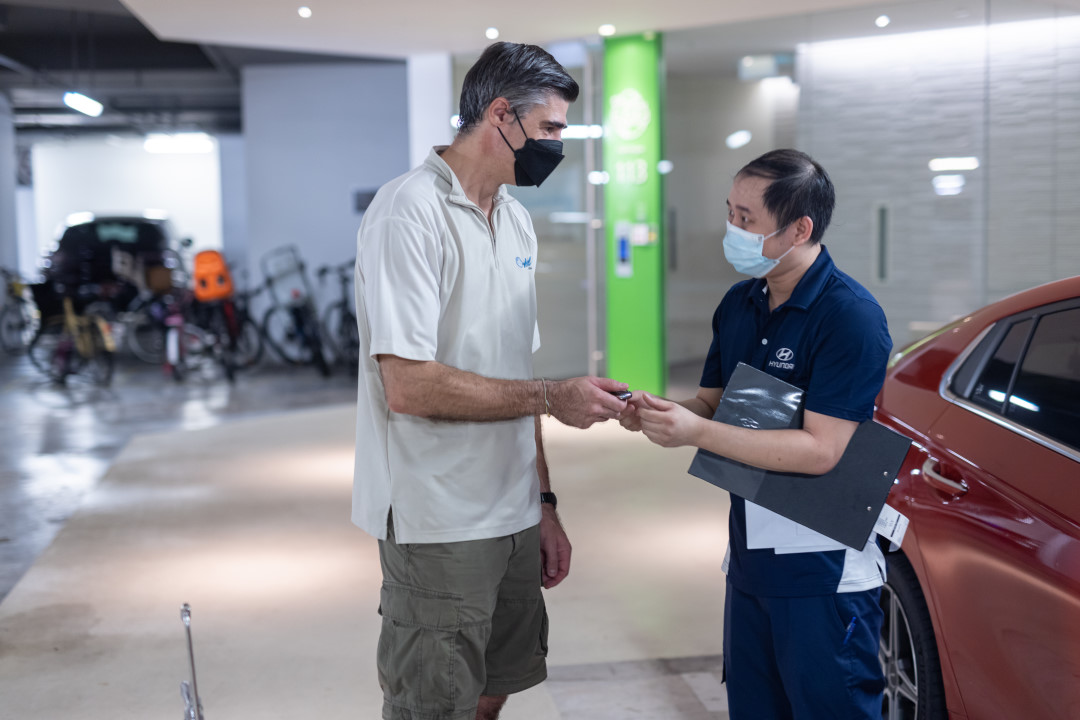 Our Electric Vehicle (EV) Services include
1. EV Mobile Service
New and by appointment only, Komoco Motors Service Team introduces EV Mobile Servicing where trained and qualified engineers will conduct EV servicing for customers at the comfort of their homes - at every odd servicing mileage for example. 10,000km, 30,000km, 50,000km, 70,000km etc.
For EV Mobile Service, customers are encouraged to make a booking online.
Benefits of EV Mobile Service:
● Convenience

- Customers do not need to specially drive down to our Service Centre

● Transparency

- Customer may view the entire servicing process

● Personalised

- One-to-one vehicle servicing and consultation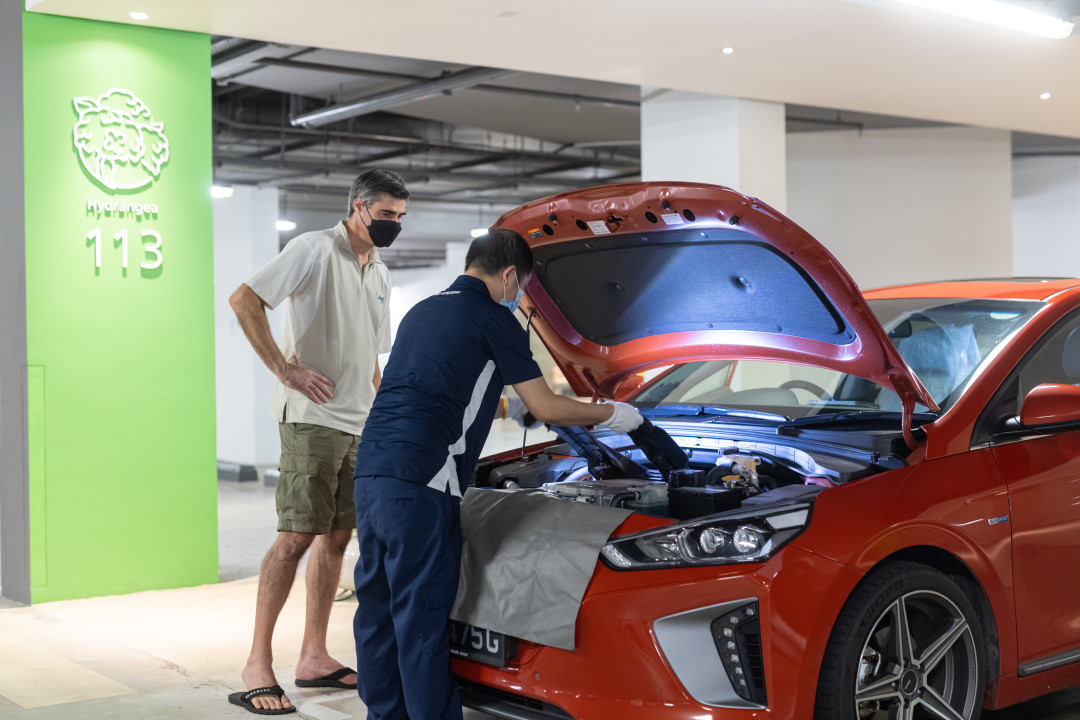 2. EV Remote Consultation 
EV Remote Consultation service leverages on Hyundai's vehicular technology to diagnose your vehicle remotely at the convenience of customers. It is a step forward in enabling the shift of car care beyond the traditional service centres and workshops. It offers a level of immediacy through personalised consultation. Thereby, Bringing Us Closer.
Our engineers will diagnose your vehicle remotely via Hyundai Auto Link that monitors your vehicle for any fault codes. If any faults are detected through the car's electronic management system, it will automatically transfer data to the Hyundai Auto Link application. With the data collected, we can assess and analyse fault codes real-time and provide comprehensive advice to see through the diagnostic process.
For EV Remote Consultation service, customers are encouraged to contact our dedicated team of Service Engineers at +65 9070 0216.
Benefits of EV Remote Consultation
● Convenience

- Consultations are done remotely at the comfort of customer's house
- Reduced unnecessary traveling and waiting time
- Prioritise car diagnosis and repair

● Personalised

- Experience digital real-time car diagnostic
- Close follow up throughout repair process
3. 24-Hour V-TO-V MOBILE RECOVERY SERVICE 
Since the launch of IONIQ Electric in 2018, we have Mobile Electric Vehicle charging service also known as emergency rescue vehicle-to-vehicle charging service. In an emergency, when the electric vehicle runs out of electricity, customers can contact Komoco Motors' Service Centre to arrange for an emergency rescue vehicle-to-vehicle charging on the spot.
To activate 24-Hour V-TO-V Mobile Recovery Service, customers can call +65 9665 2653.
Benefits of 24-Hour V-TO-V Mobile Recovery Service
● Convenience: Peace of mind