The Hyundai Staria delivers space unlike anything else we have tested, and is quite the pleasing thing to drive as well.
At 5,253mm long, the Staria comes close to the length of the S-Class, is wider than Opel's all-electric van, and has a roof that peeks out 16mm above that of the Defender 90. So, if it's sheer size and space you're after, you really don't need to shop elsewhere.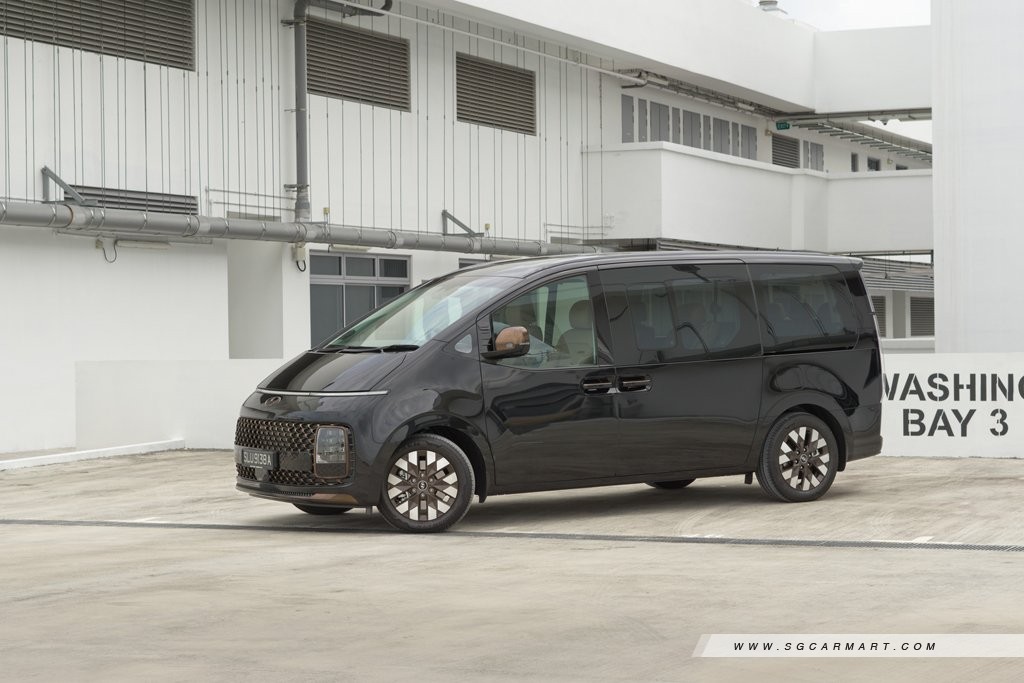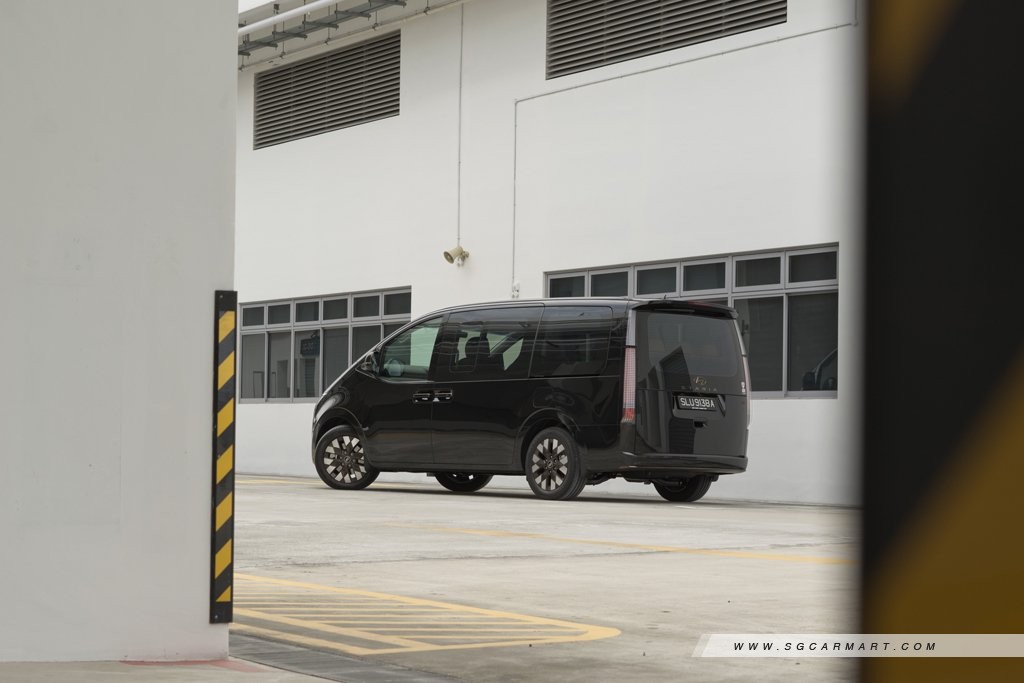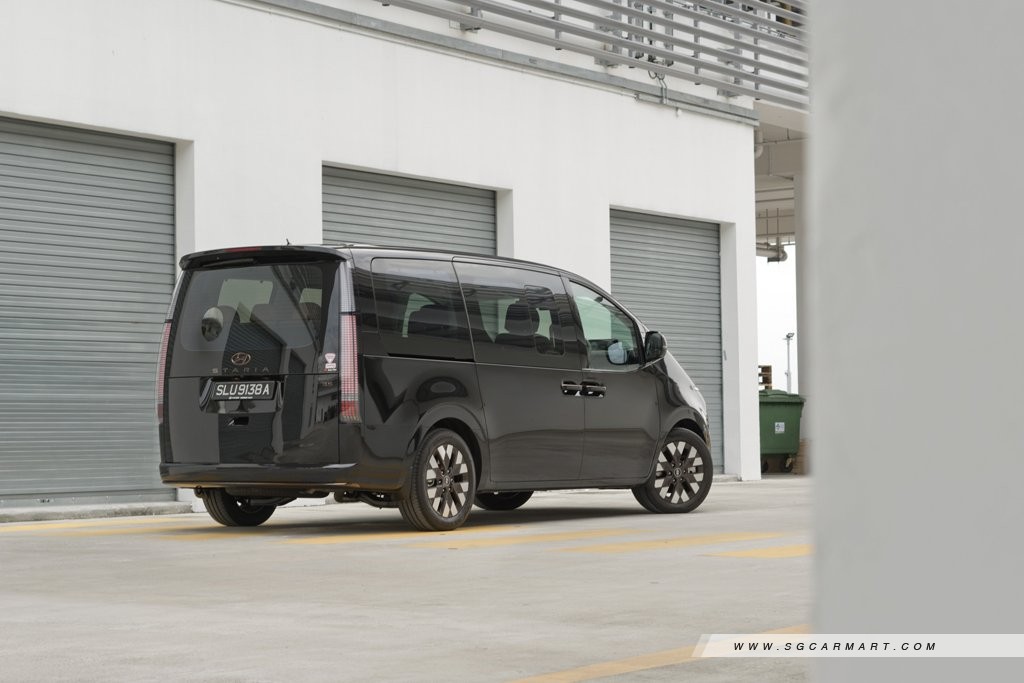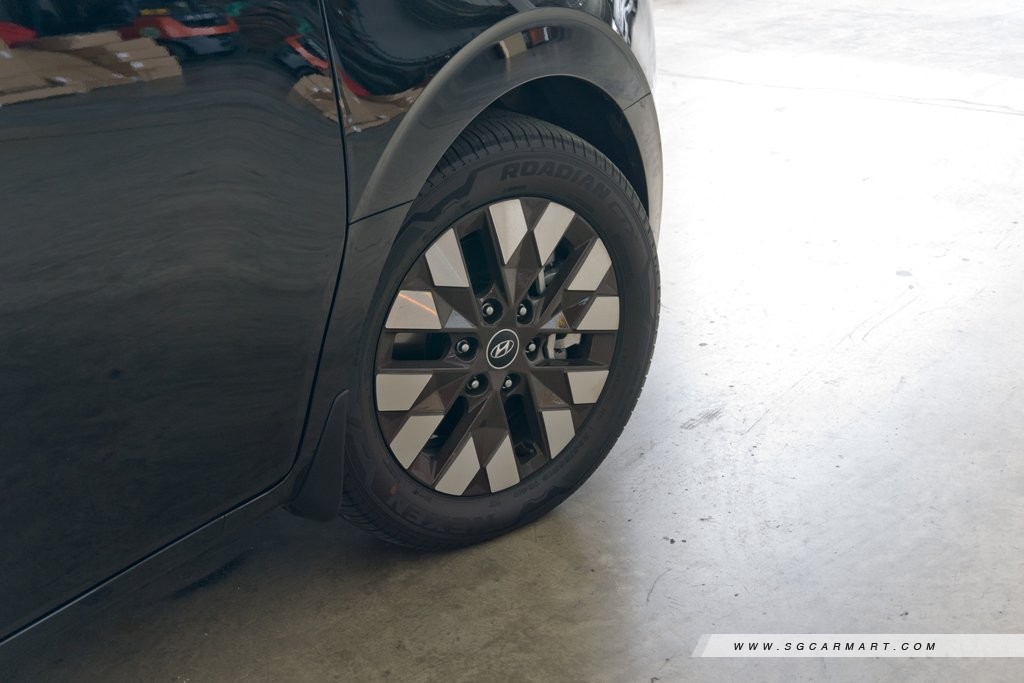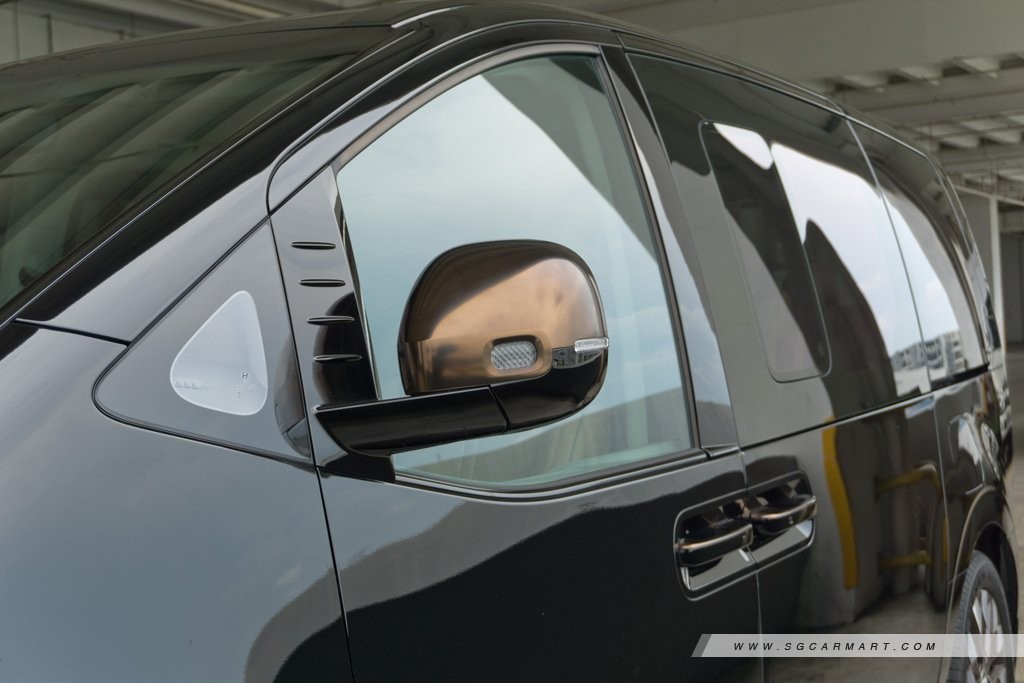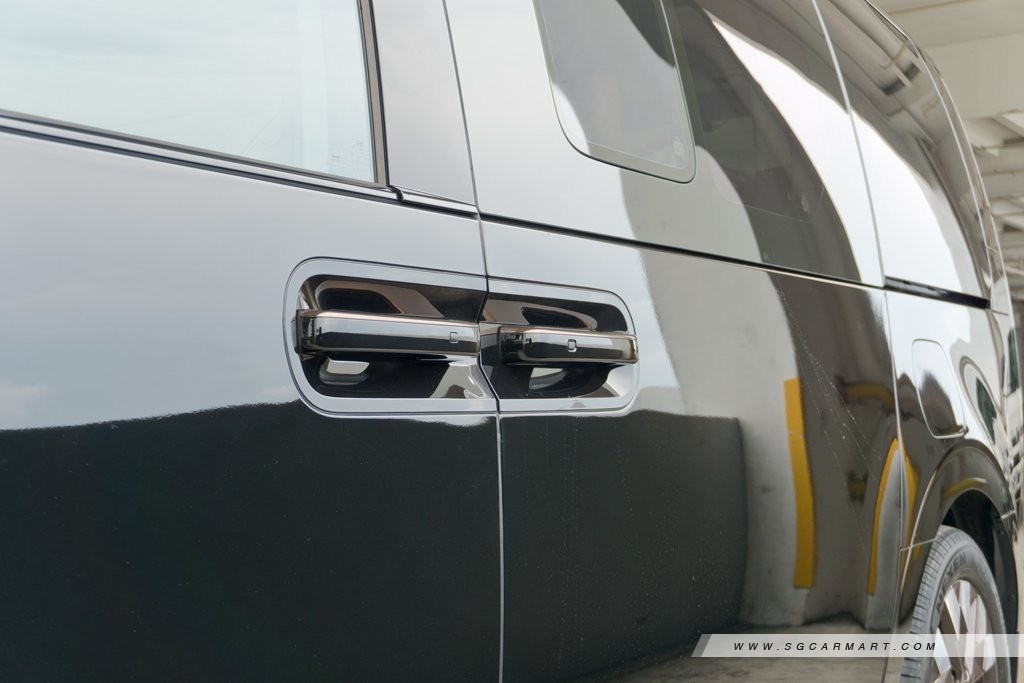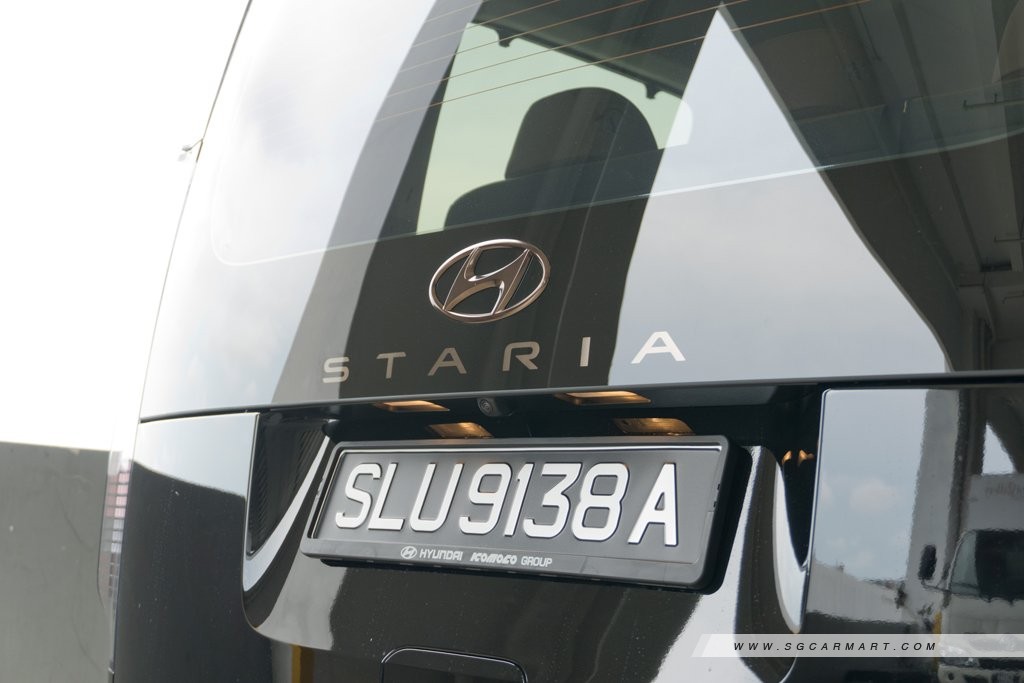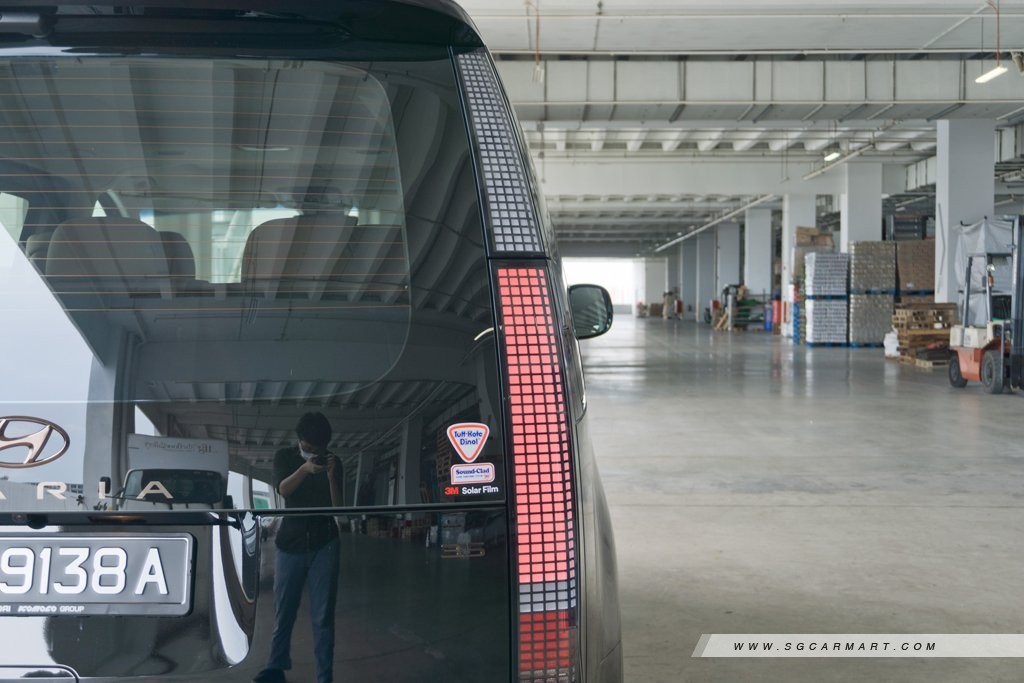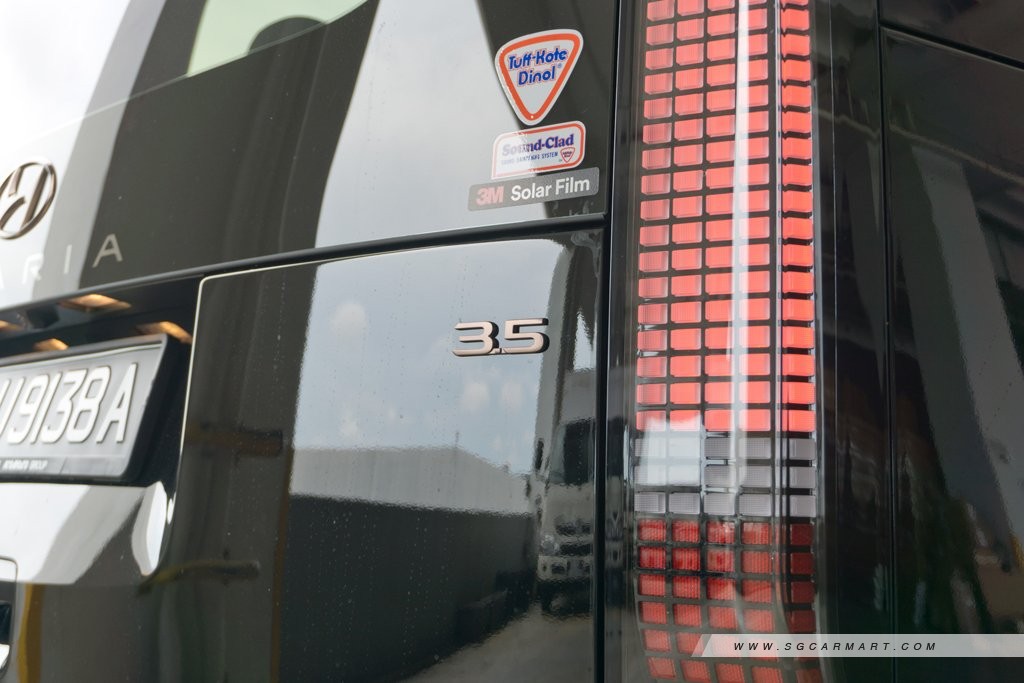 Star Attraction
But this Hyundai Staria has a lot more than just sheer size going for it.
To start, the Staria looks absolutely out of this world. That Robocop-like single LED strip that runs across the front combines with a slab-sided body to make the Staria look like it's from 10 years into the future. It never fails to elicit curious looks from the passengers of other vehicles, as well as approving nods from other van drivers (which you sit at eye level with) at every traffic stop.
And then there are those yummy dark bronze accent pieces (which include the front grille, wing mirrors, badging, and door handles) that all scream class and sophistication - a necessary touch to ensure that you don't get mistaken for a run-of-the-mill minibus.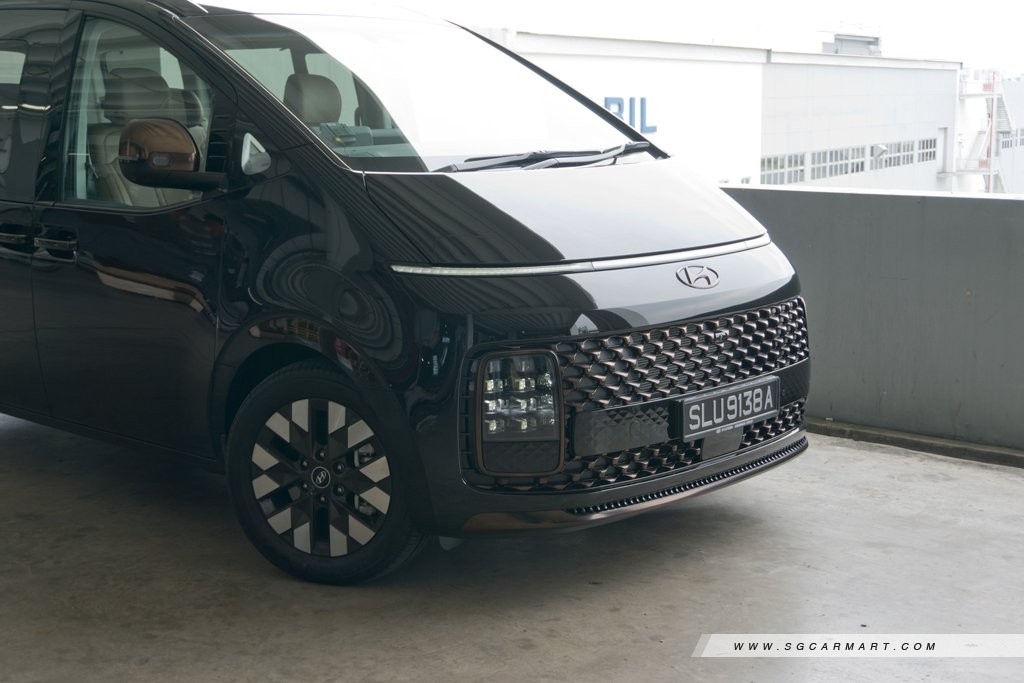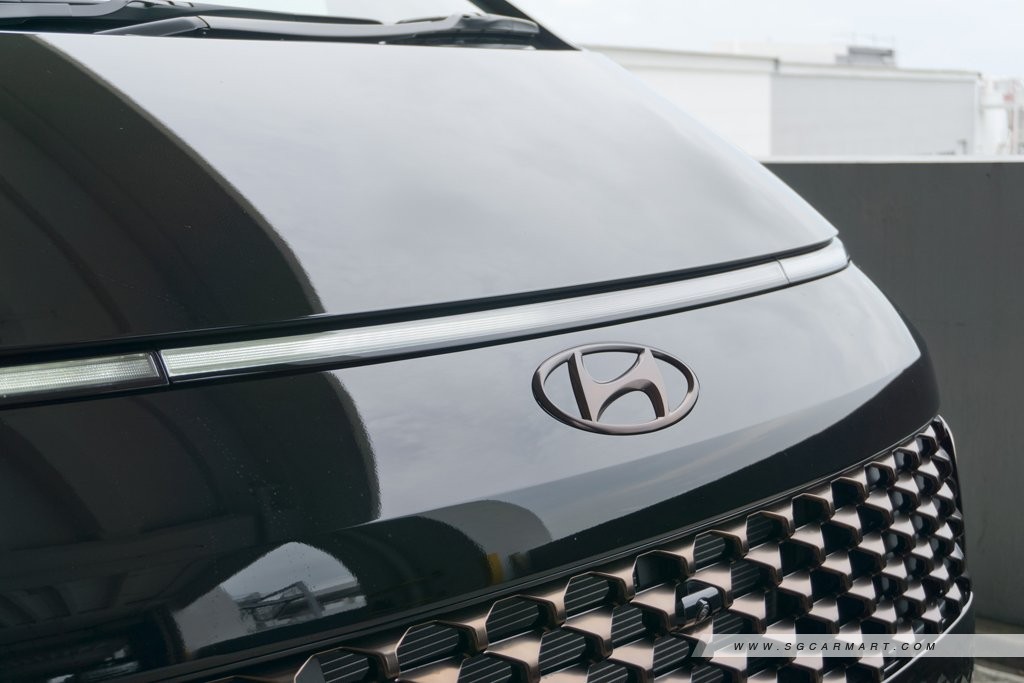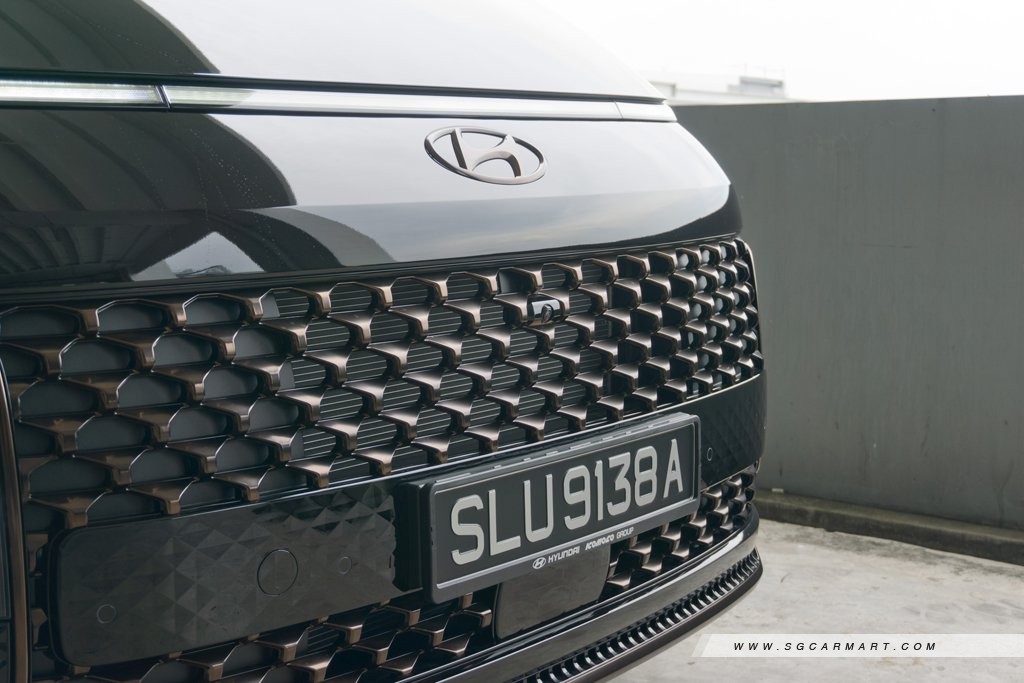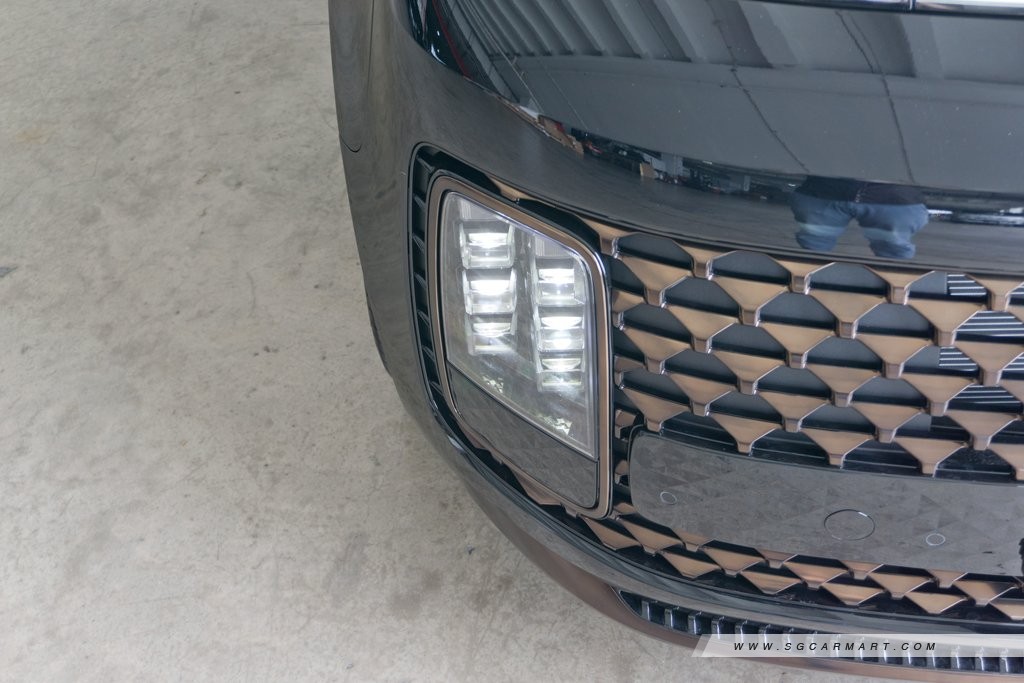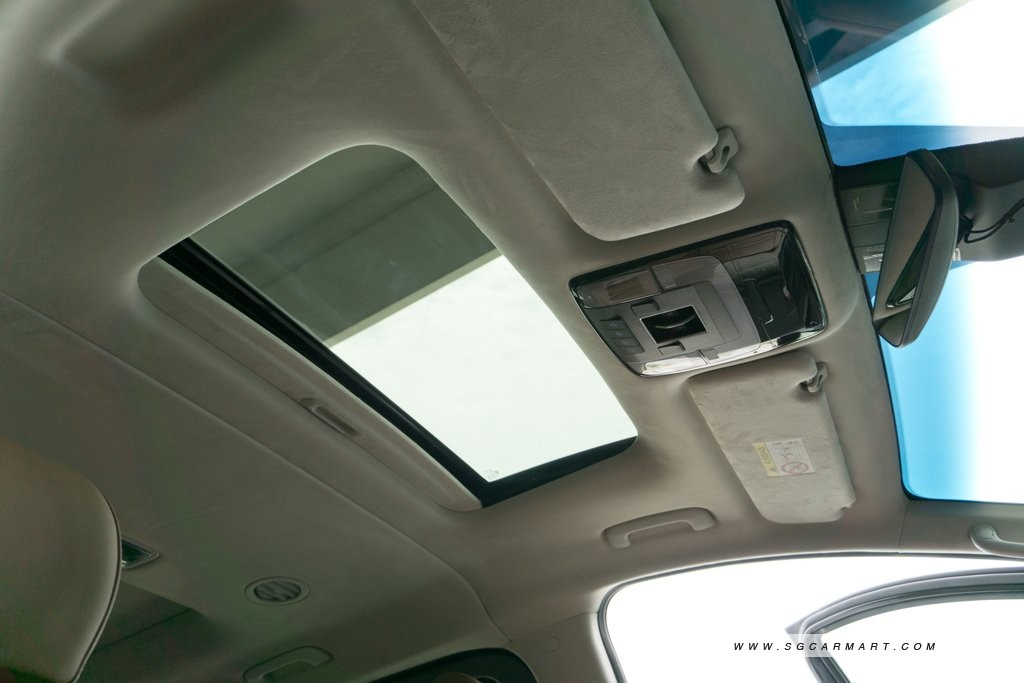 Rocket power
Step abroad the bridge of the Hyundai Staria and you'll also find an excellent drive in this behemoth of a people mover.
Despite its large size, piloting the car is actually rather easy, thanks to the generous visibility offered from all those windows and a pair of large wing mirrors. There's also a steering wheel that is nice to hold and squeeze, making quick progress through winding roads a breeze.
With its 268bhp 3.5-litre V6 burdened with a total of 2,205kg, the Staria pulls from a standstill at just a decent enough pace.
But more important for this type of vehicle is the fact that the drivetrain is a superbly smooth operator, pulling linearly across the rev range, and working well with the smooth-shifting eight-speed automatic to find the correct gear for any situation.
There's also respectable ride quality to be had, thanks to soft springs that allow the car to ride smoothly over bumps, and a suspension that makes a decent attempt to arrest body roll and dive given that oversized body. And ensuring that your passengers are not troubled in the least on their journey is excellent cabin insulation, with only a faint rustle of wind noise making its way into the cabin at highway speeds.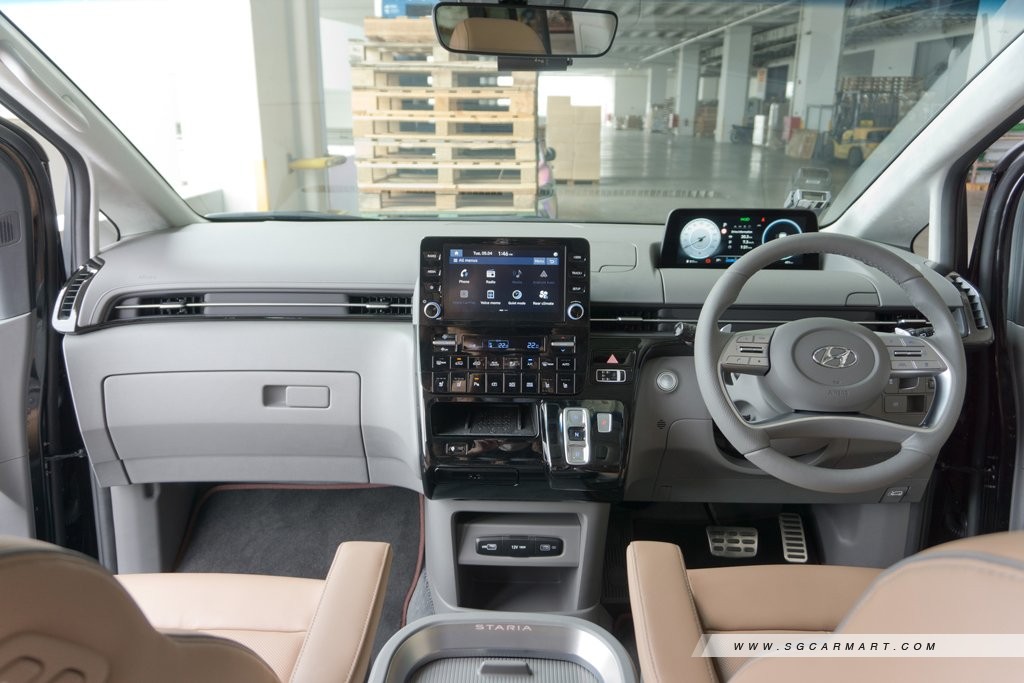 Astronomical space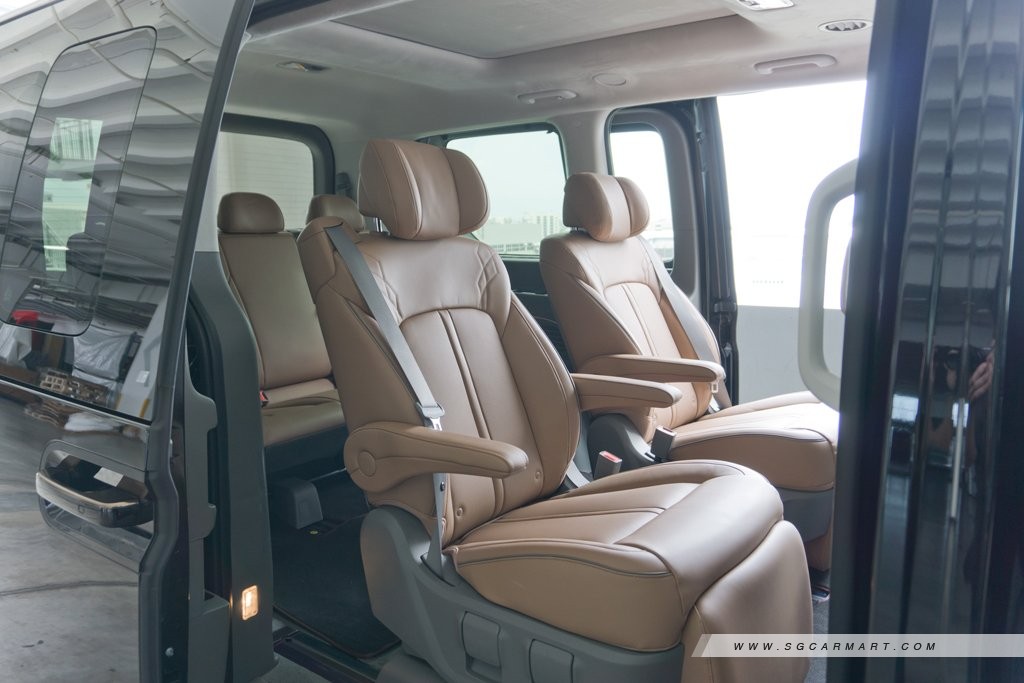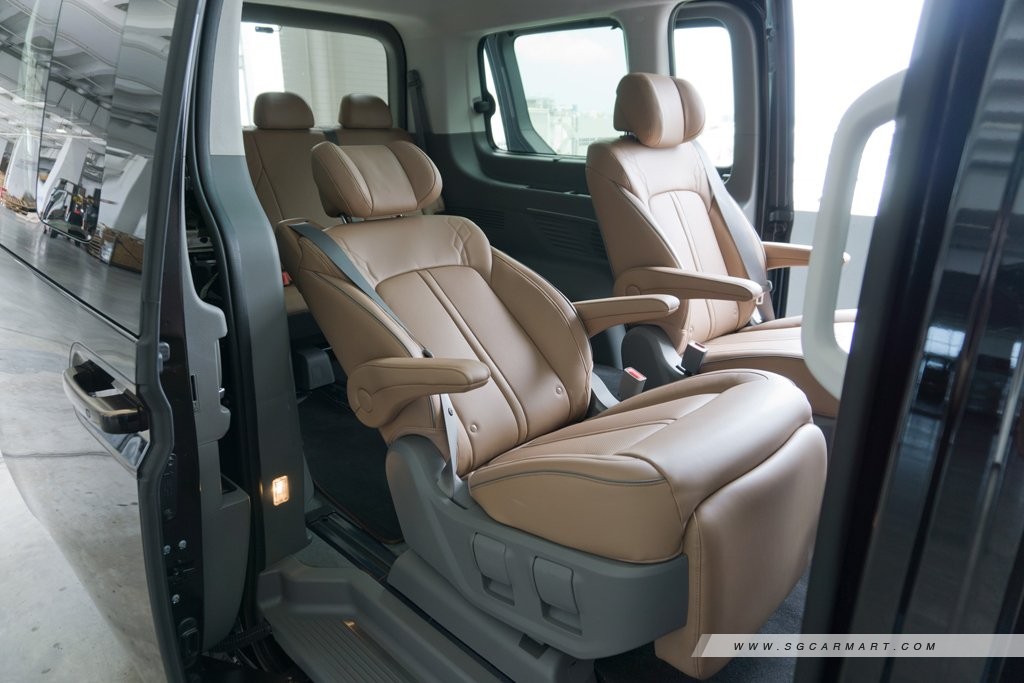 Speaking of which, find someone else do the driving for you and you'll also find high comfort in the second and third row of seats in the Hyundai Staria.
All seats in the first two rows can be heated or cooled, but the two captain's chairs in the second row get an additional pair of nifty buttons that allow you to quickly transition between an upright and a reclining position, the latter of which, Hyundai states, allows for optimal dispersal of body weight across the seat.
It's a mighty comfortable position to travel in, and there's also more than enough space here to shame a Rolls-Royce. Should you opt to dedicate all available space to passengers by sliding the third row to the end of the car, both the second and third row passengers will be able to sit with legs outstretched.
And if you need to utilise the maximum 431 litres of cargo space (before any seats are folded down) you'll also find all seats here are fairly easy to slide forwards and back.
There's also soft leather that wraps all seats, sufficient ventilation from the air-conditioning vents on the ceiling, and more than enough space to make access into the third row easy, so your passengers will have to be of a really fussy sort to find issues here. The car's running boards may be a touch narrow for the big-footed, however, so take extra caution when entering and exiting the car.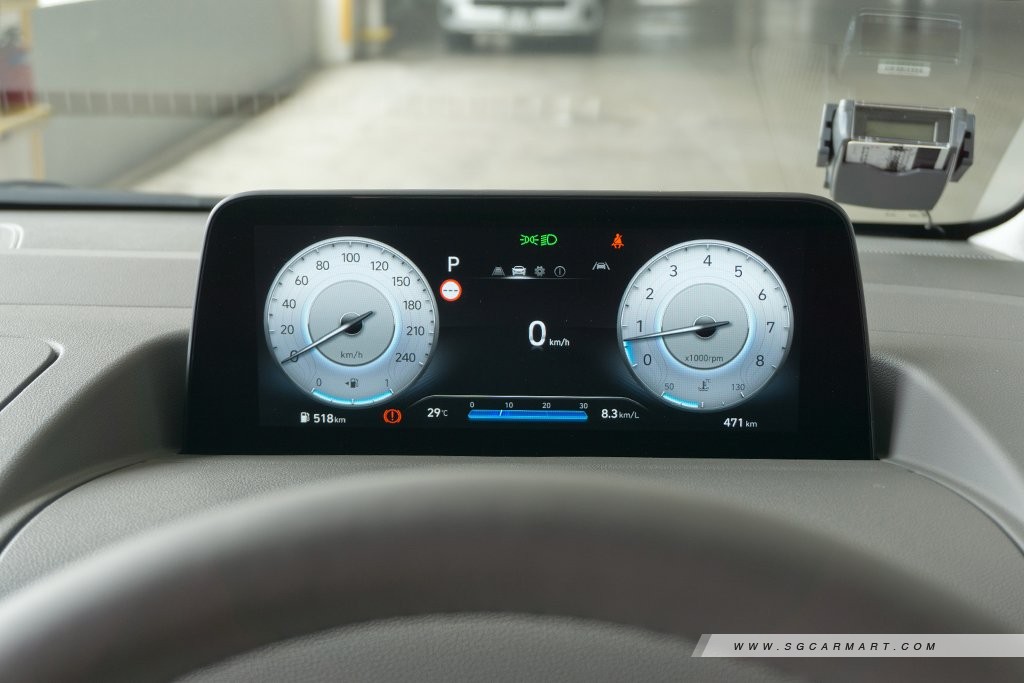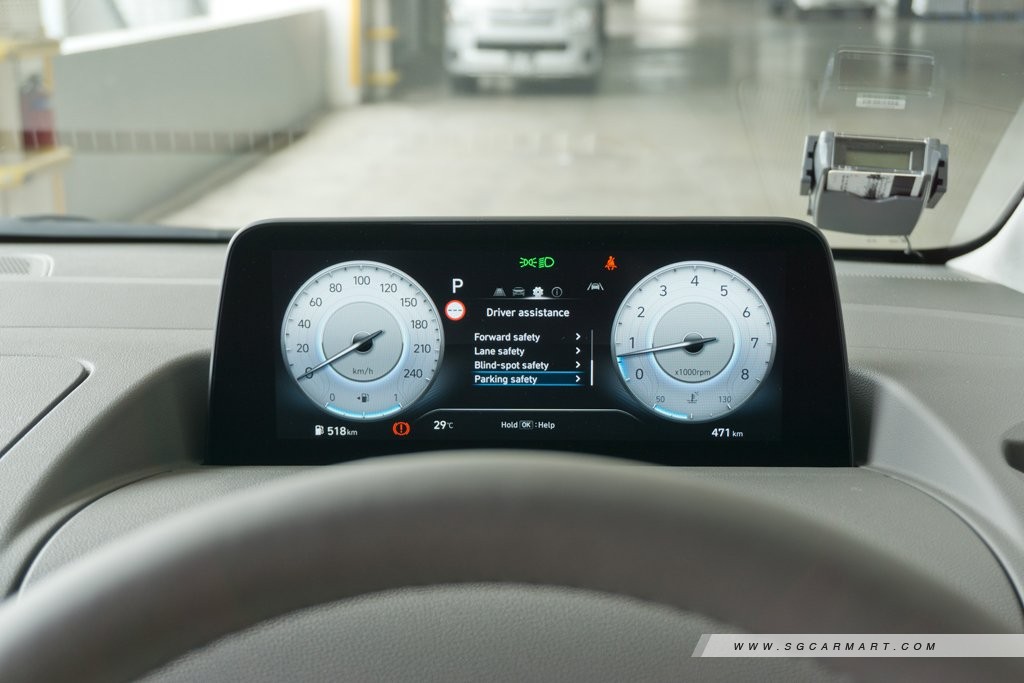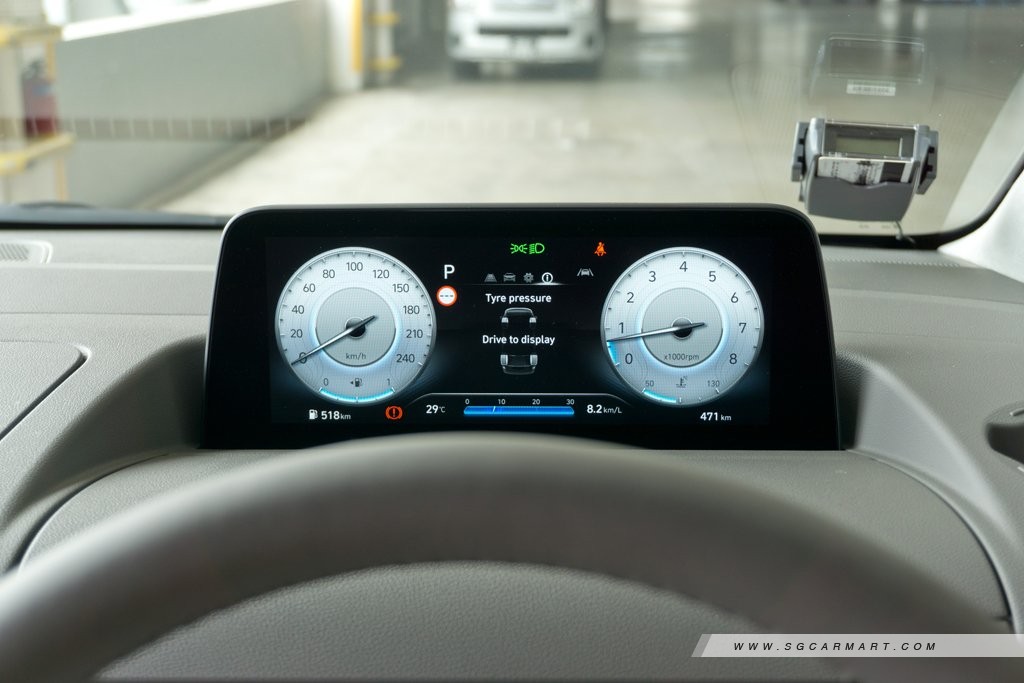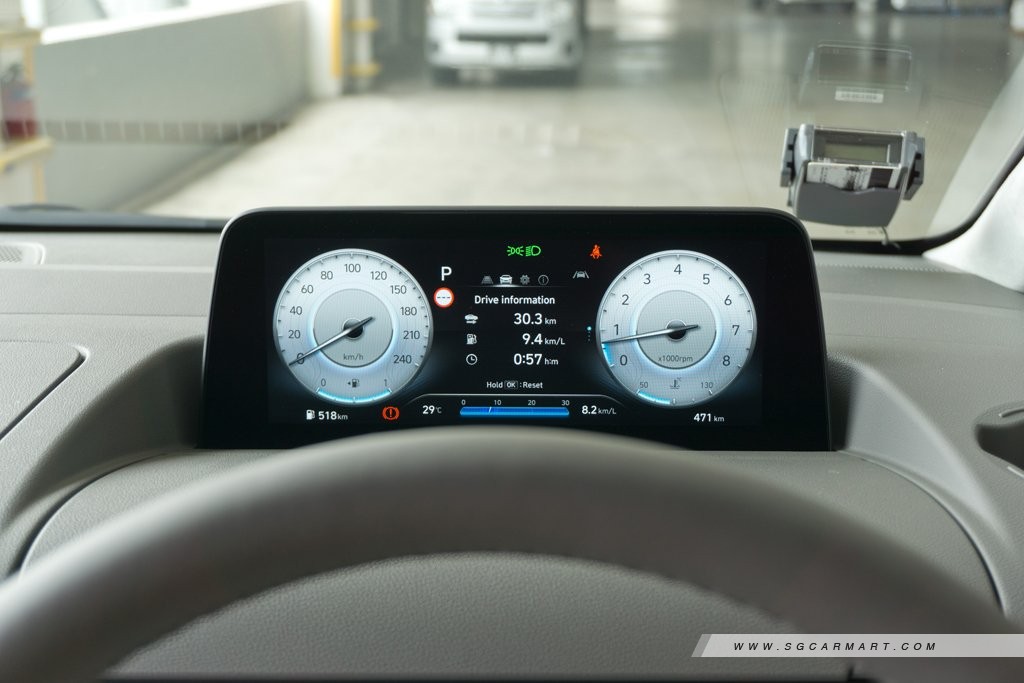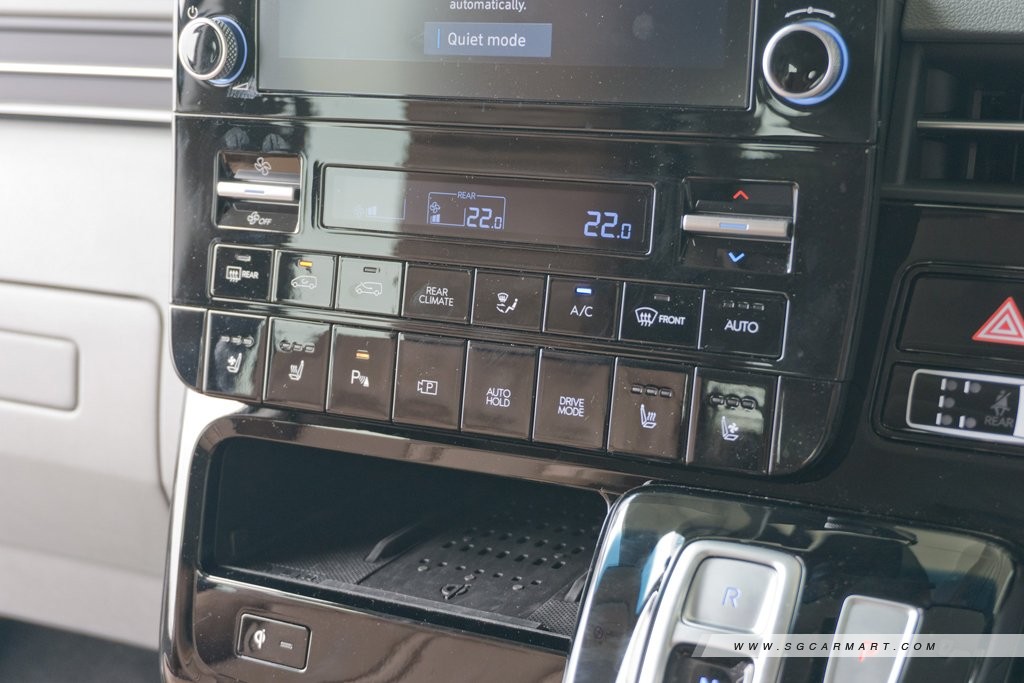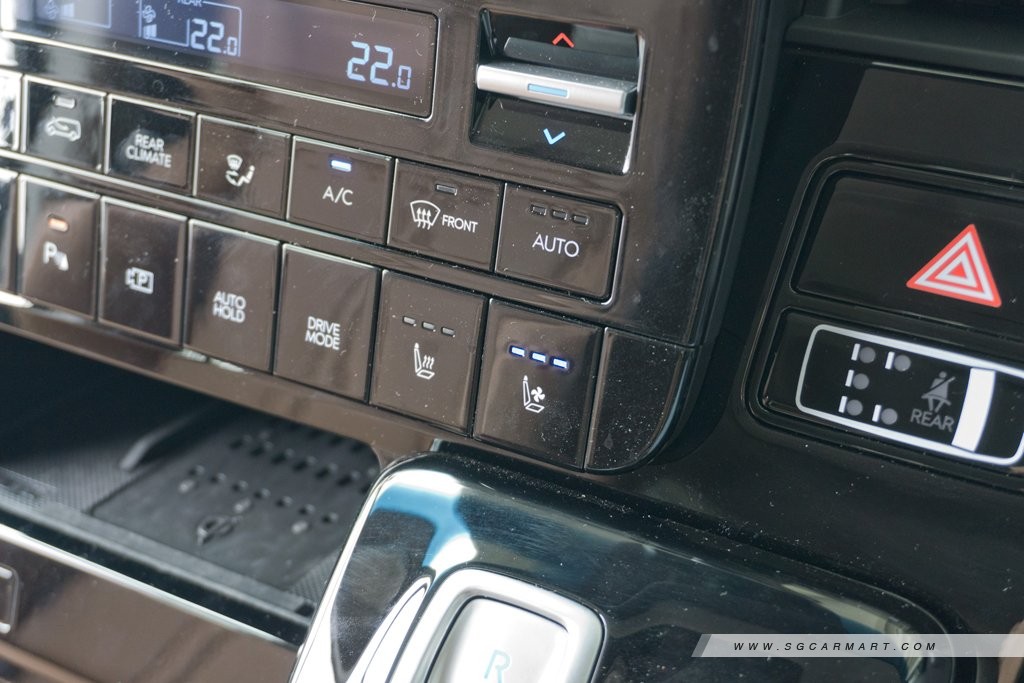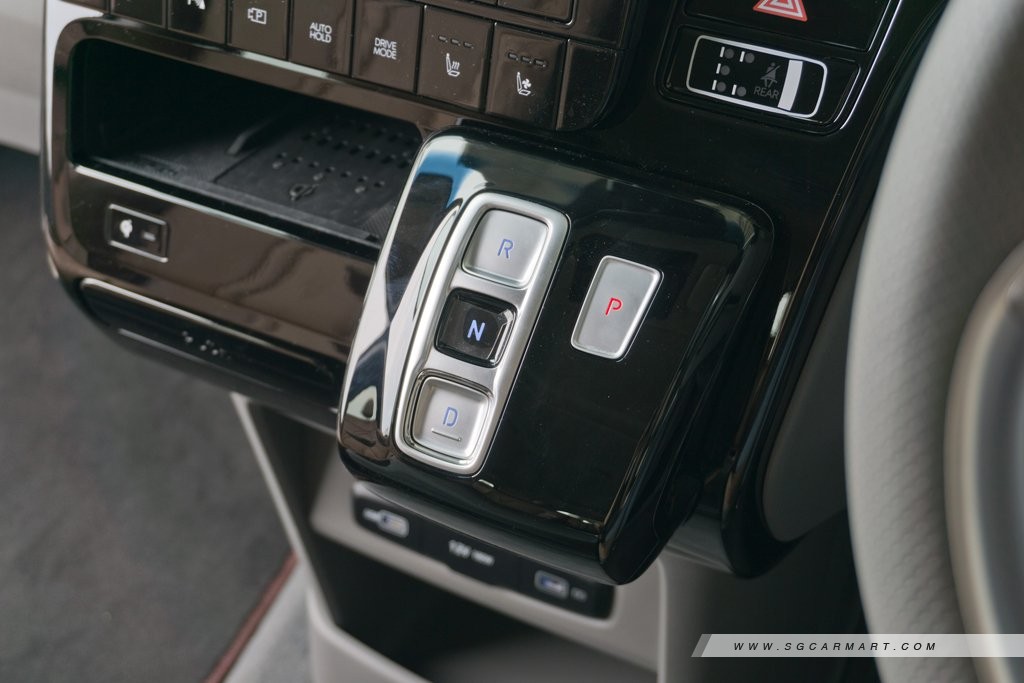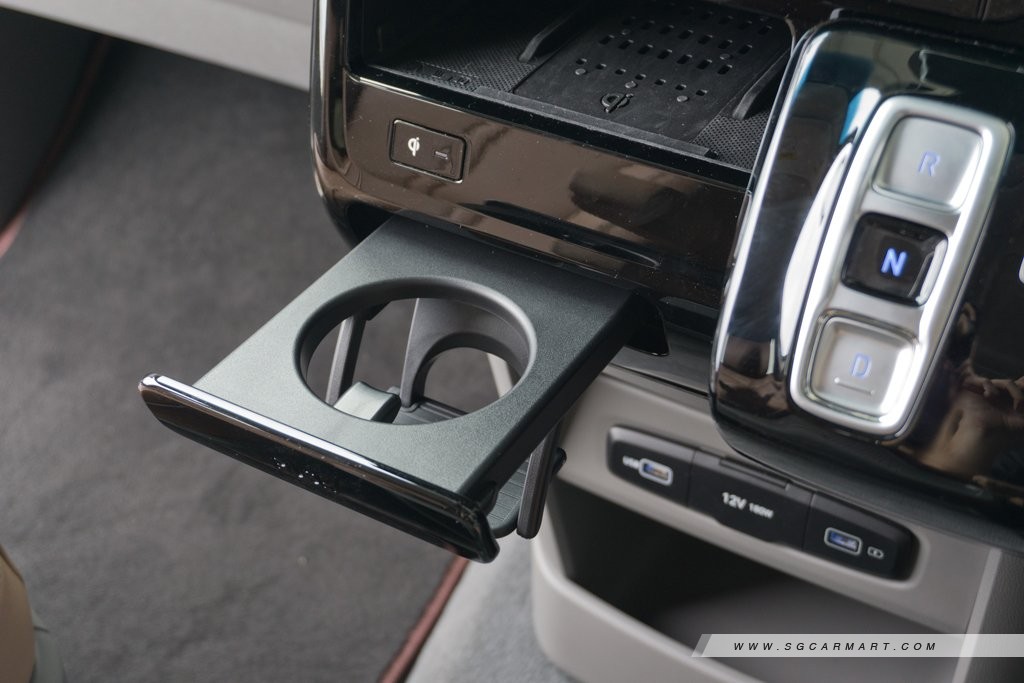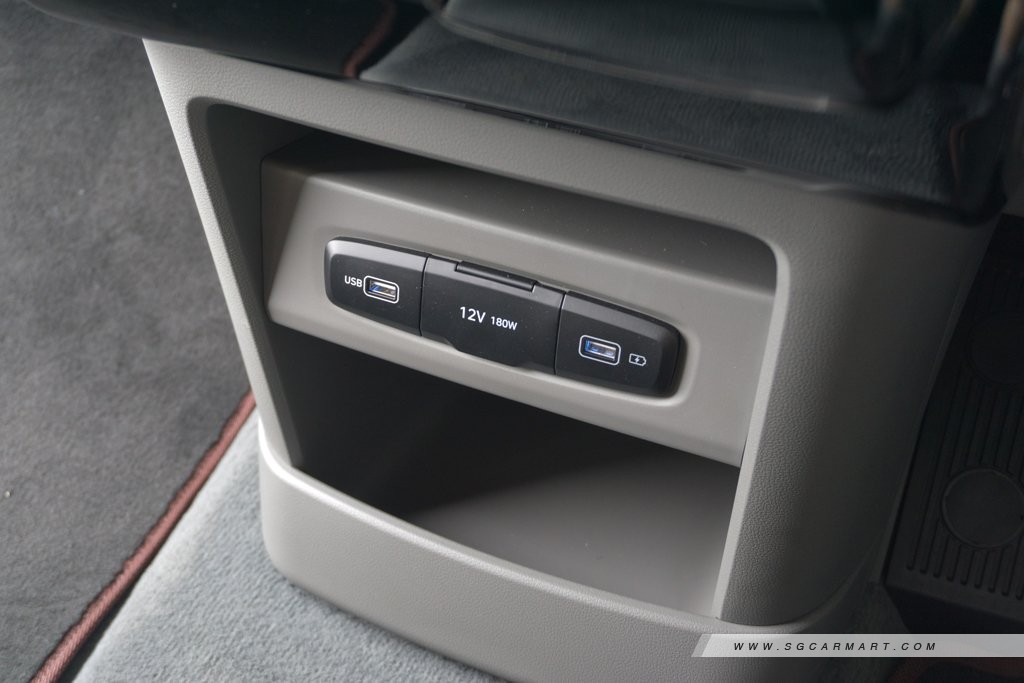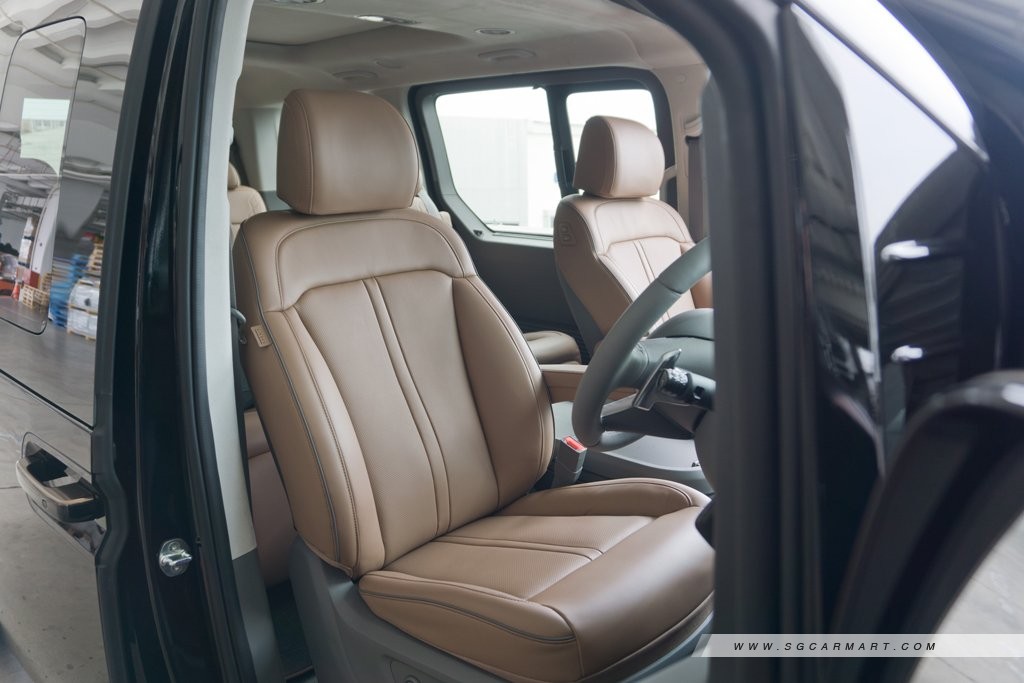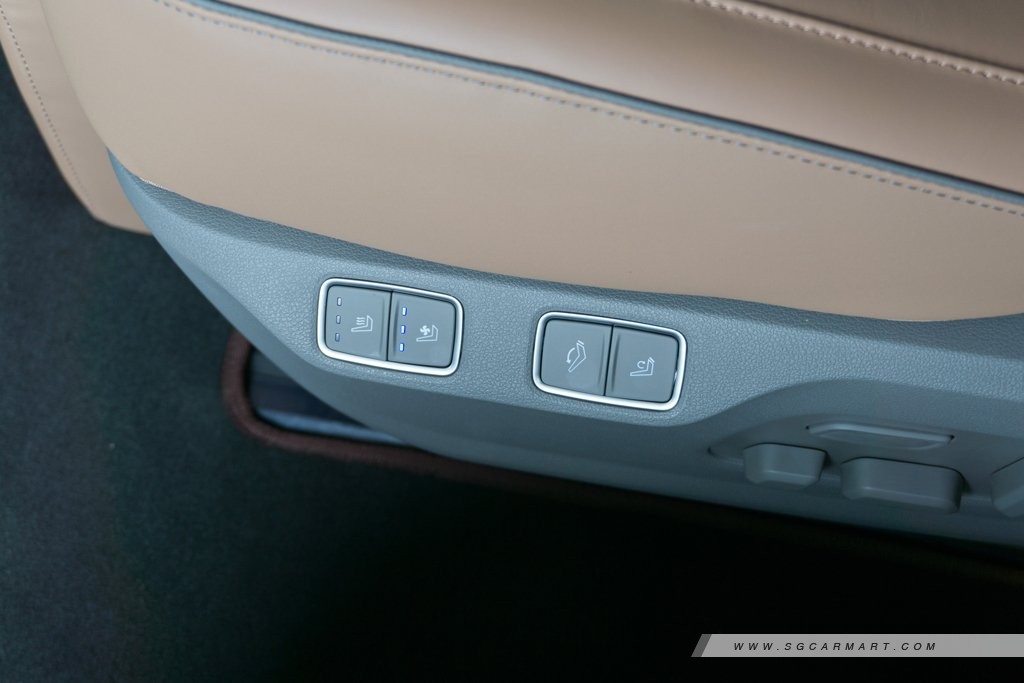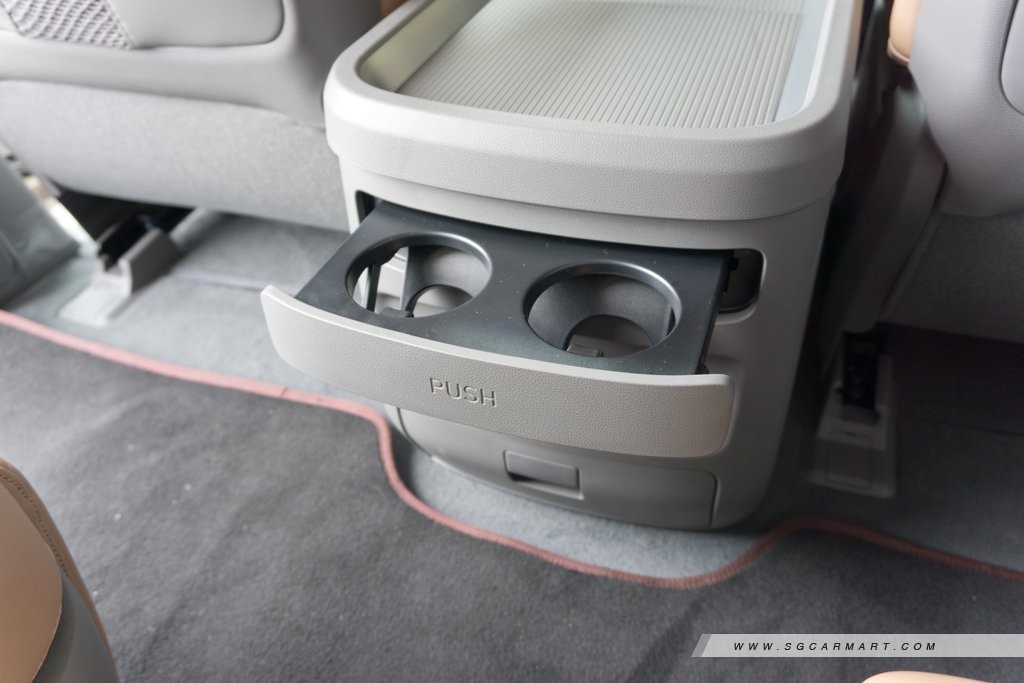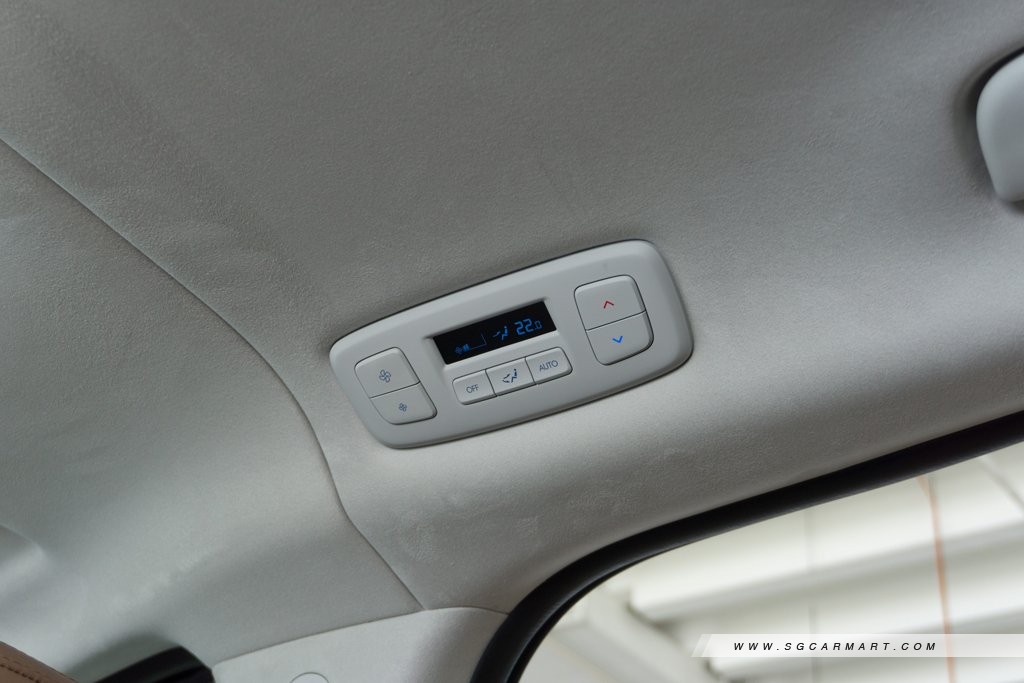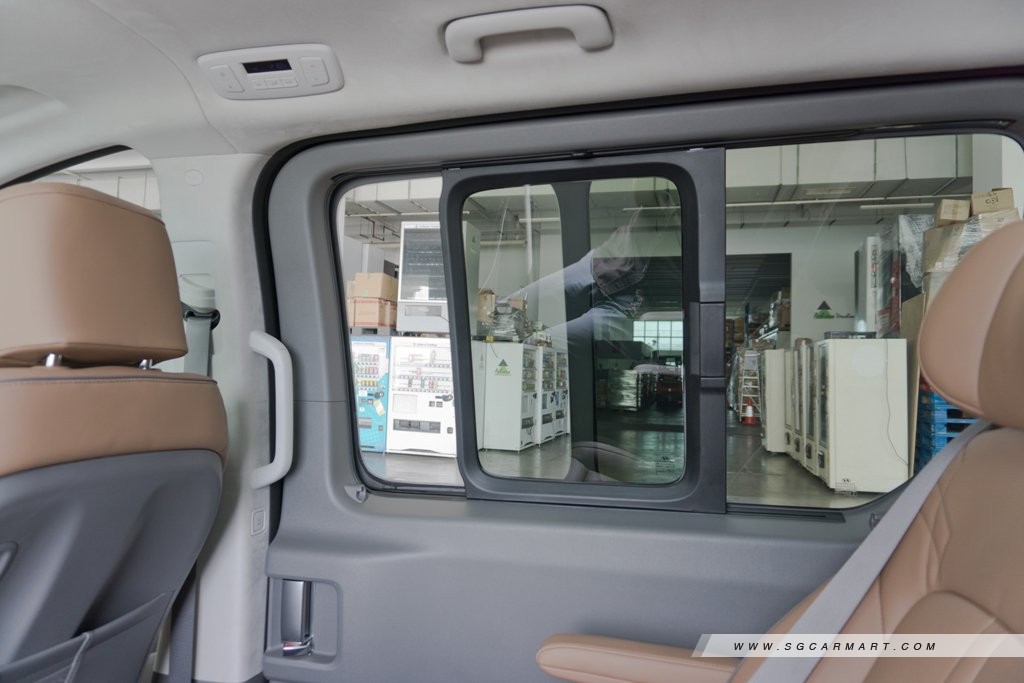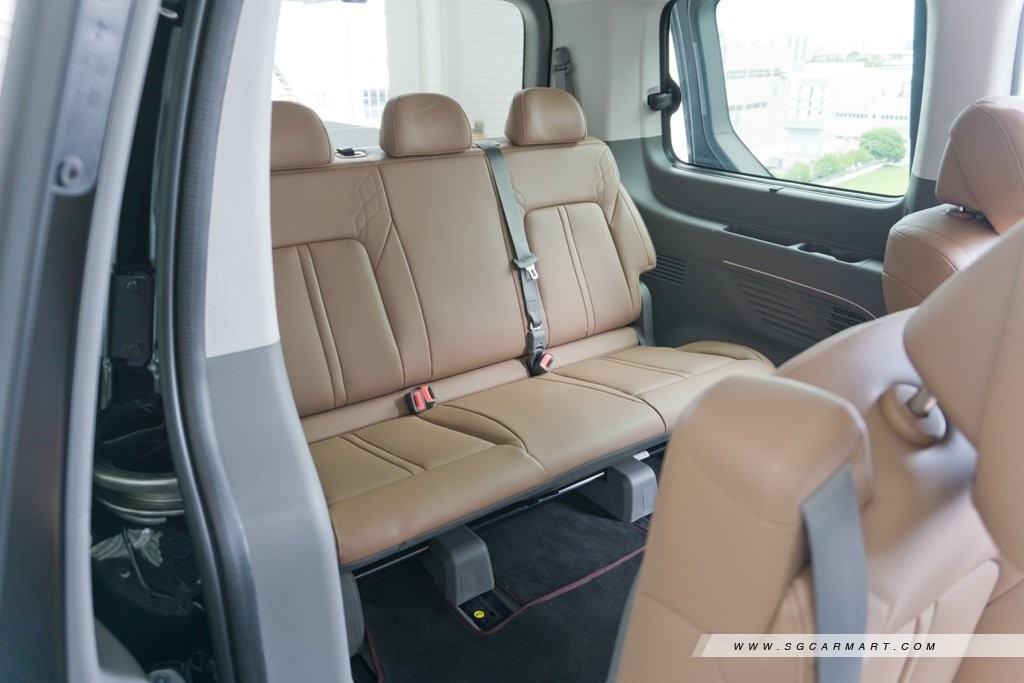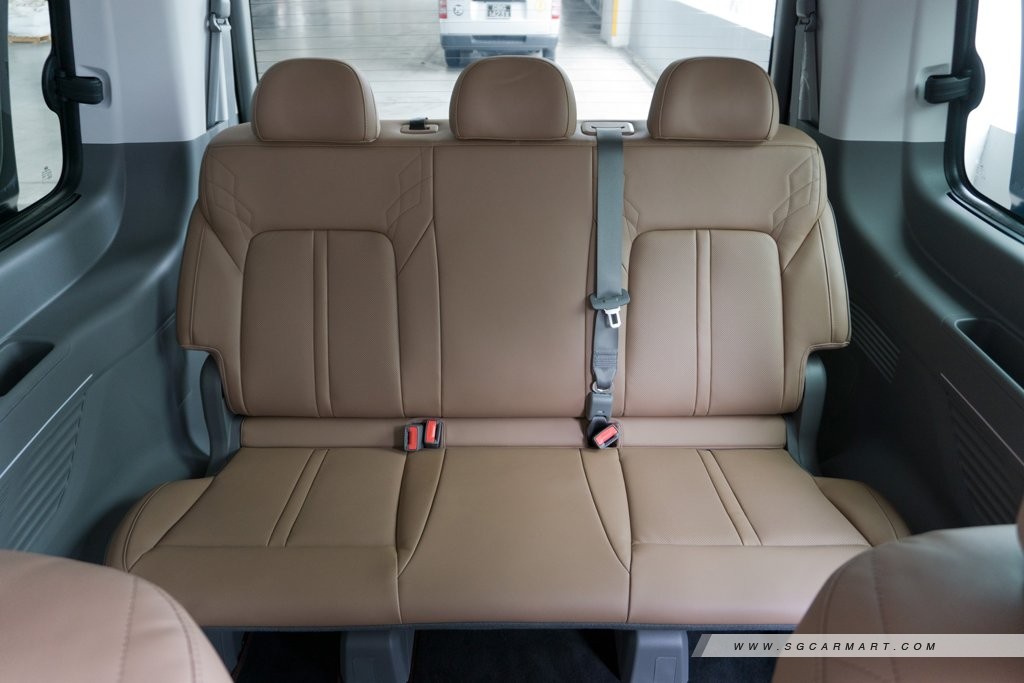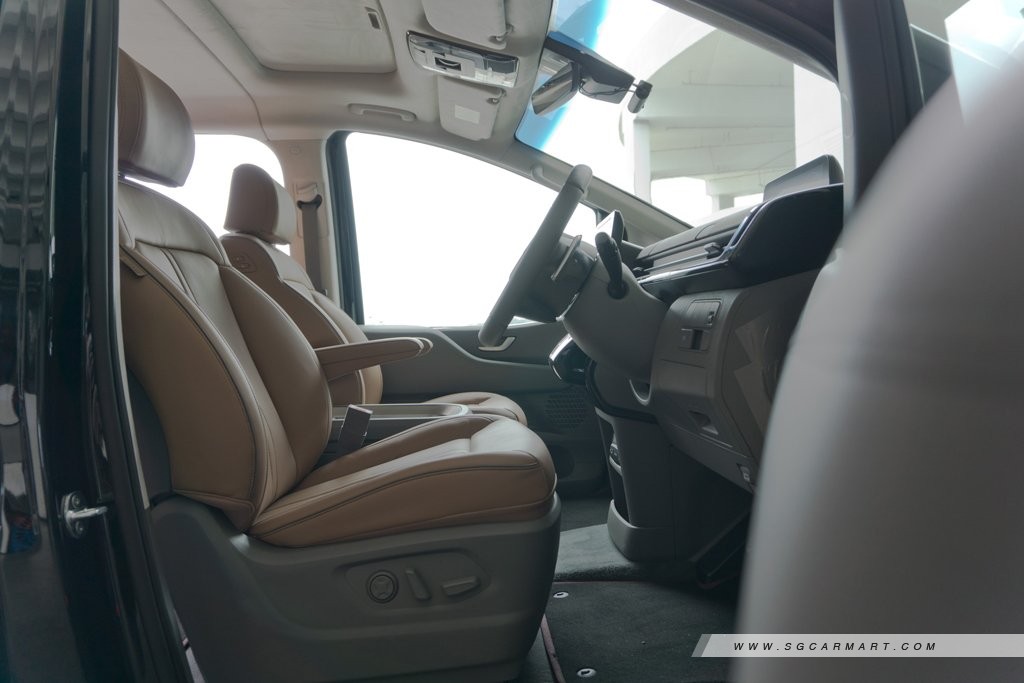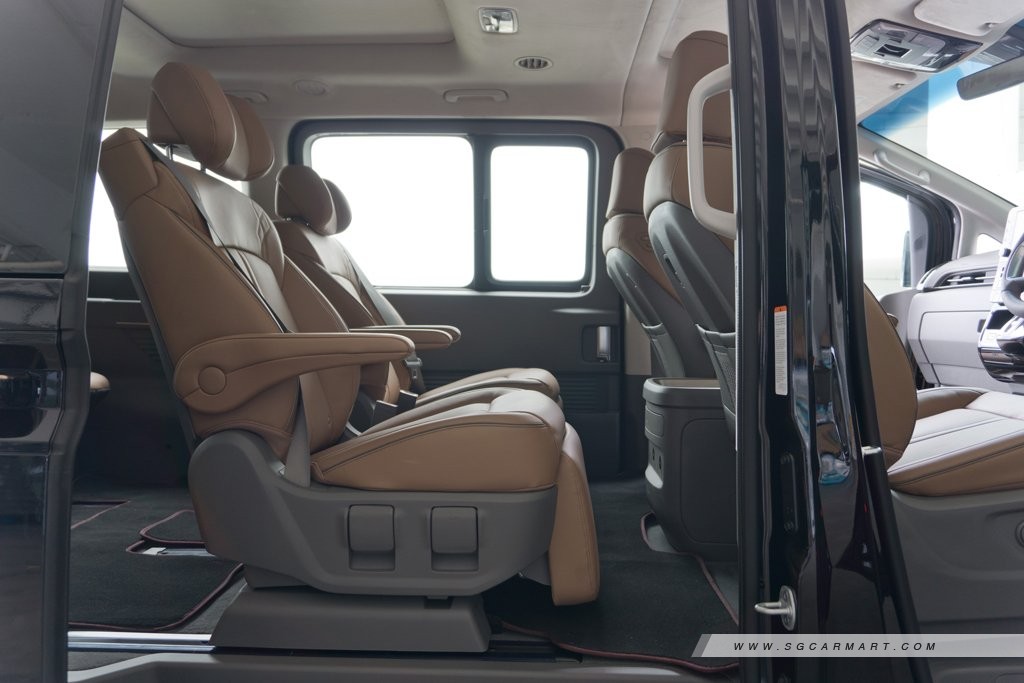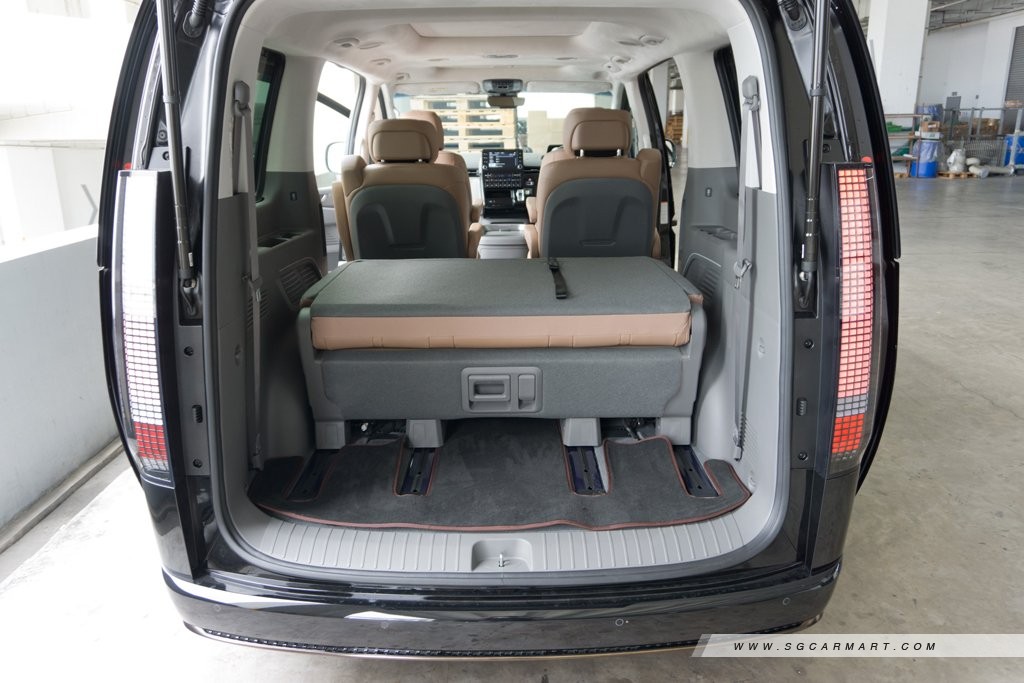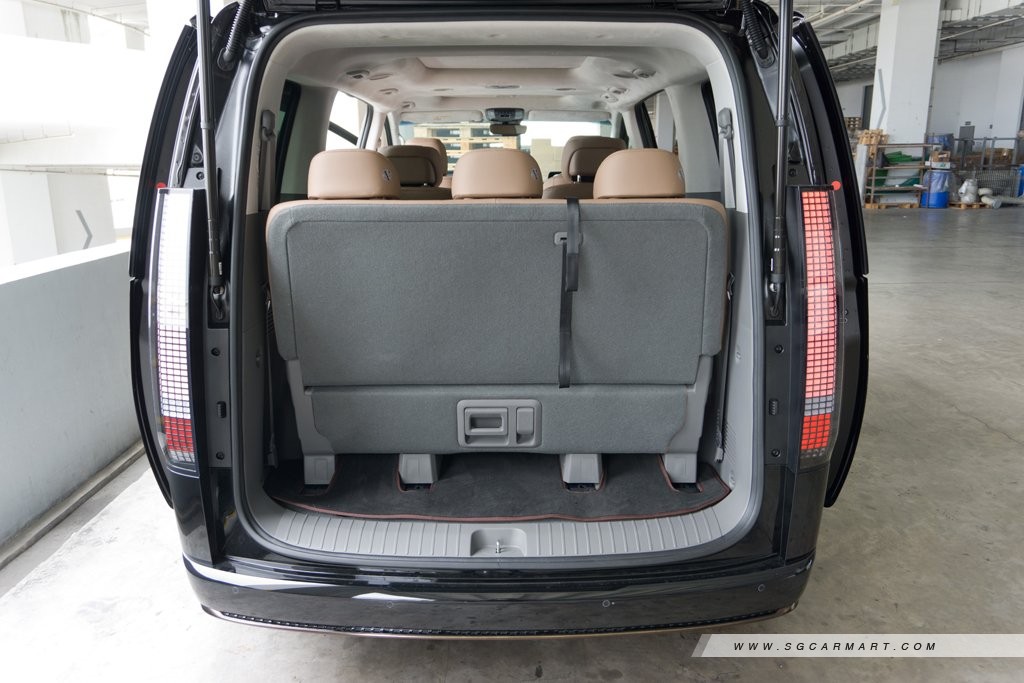 Out of this world proposition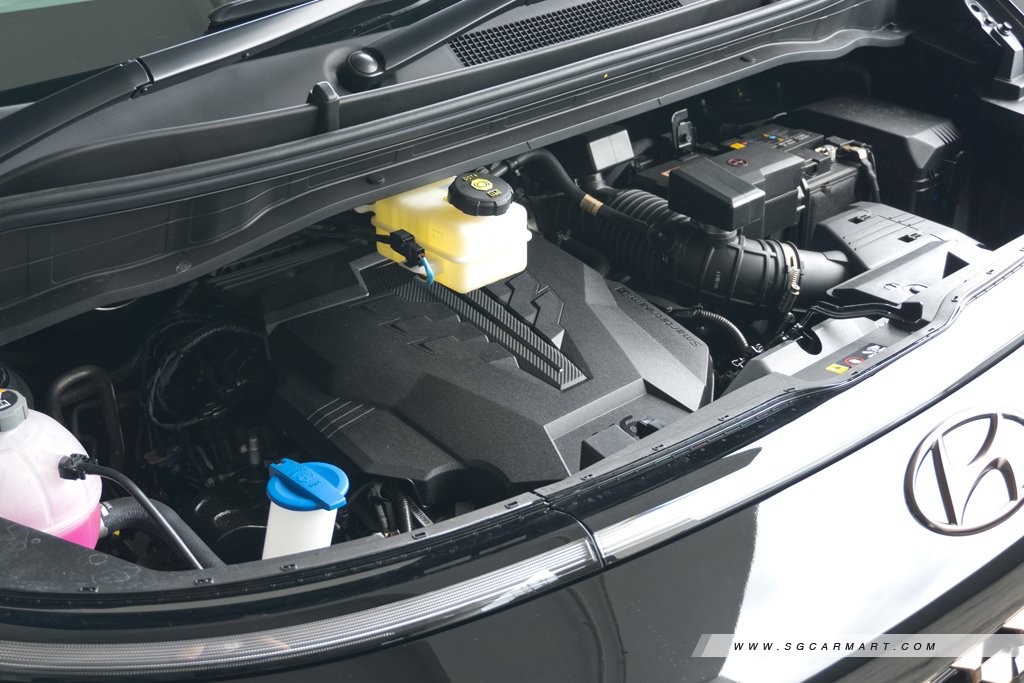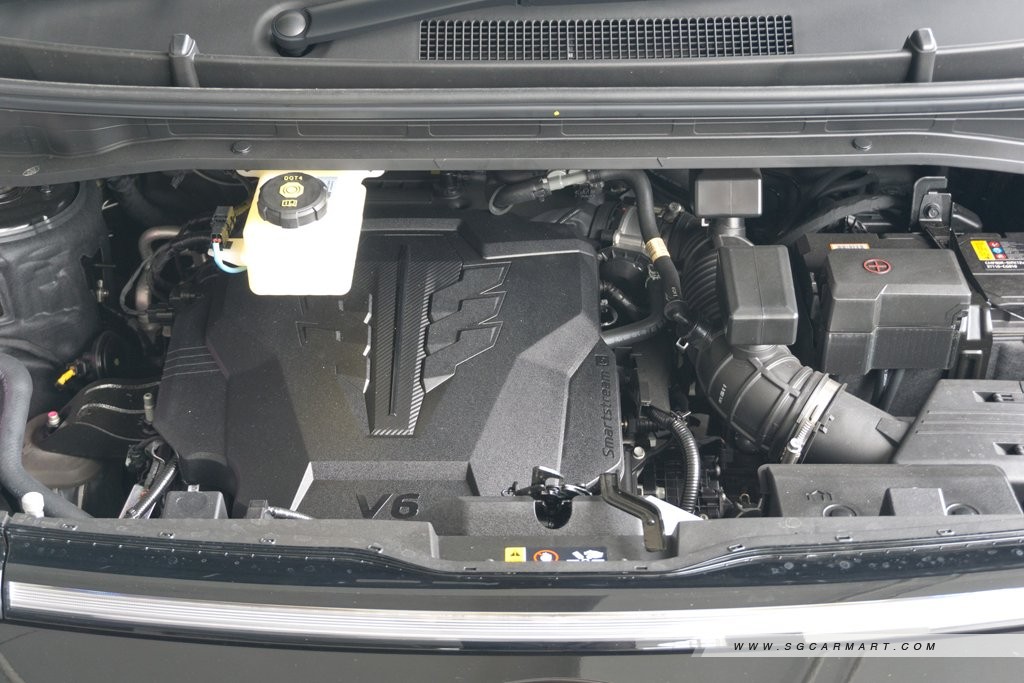 If you're looking for a large people mover, you'll most likely be cross-shopping this Hyundai Staria against the Kia Carnival, which, incidentally, is also offered at the exact same price of $246,999 (as of 6 April 2022) in its lowest offered trim level. The Hyundai Staria, of course, is a larger car both outside and in, and comes with a petrol-drinking 3.5-litre V6, against the Carnival's 2.2-litre diesel four-cylinder.
So, it looks like a clean sweep for the Hyundai's people mover. But there's one critical issue with the Hyundai Staria, however. At 1,990mm tall, you'll need to plan ahead before heading out, as a fair share of multi-storey carparks will be too low for the Staria to burrow under. If that sounds like too much of a hassle for you, opt for the Carnival.
Find out more about the STARIA