If we were to imagine an MPV a hundred years from now, it probably would look a lot like the Hyundai Staria.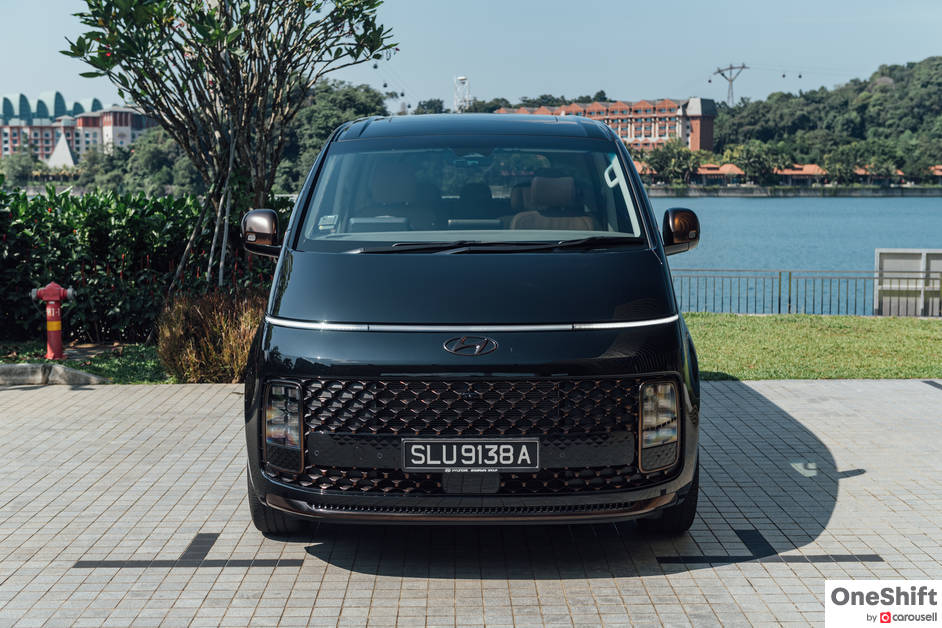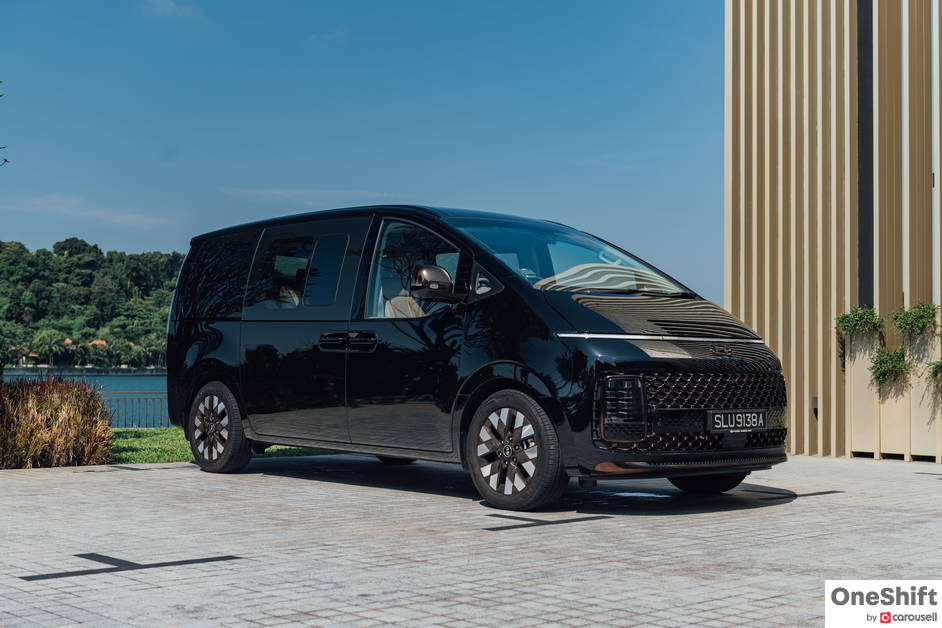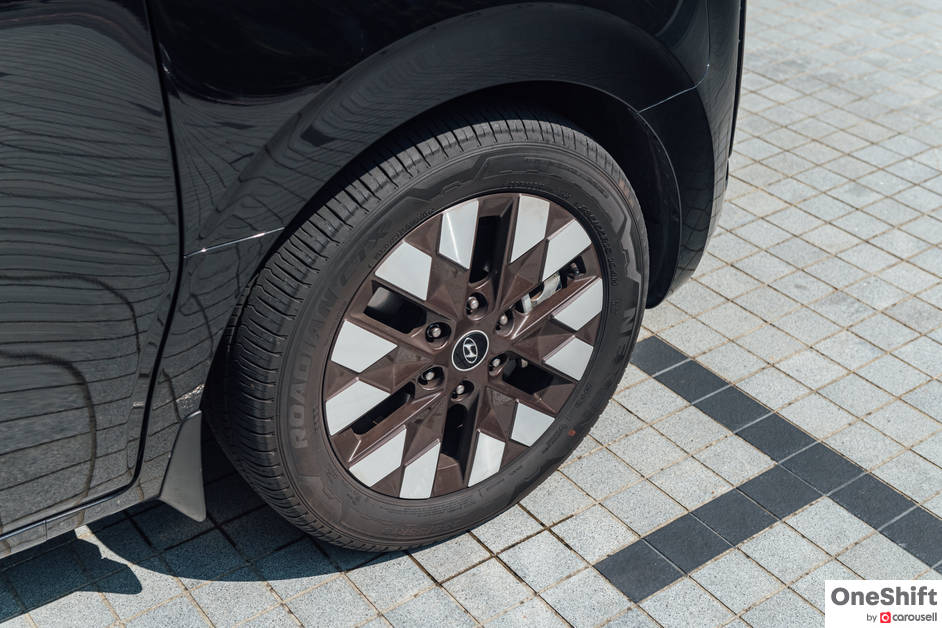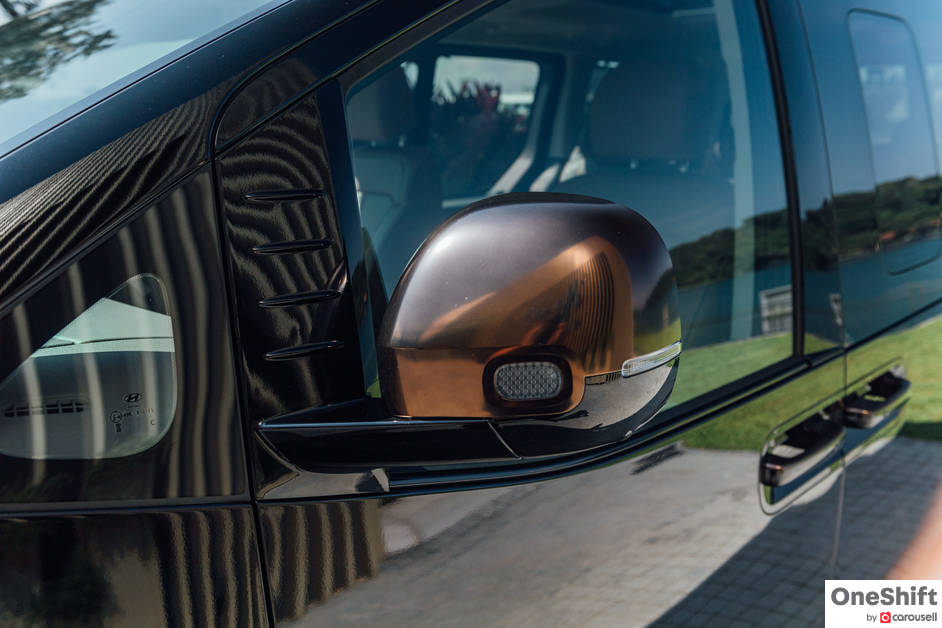 The Korean car manufacturer has given its biggest hint yet of its future design language in the Staria, and my word, it is a sight to behold. Free of any body lines or creases, it is essentially a capsule that's cleverly designed to look like a spaceship.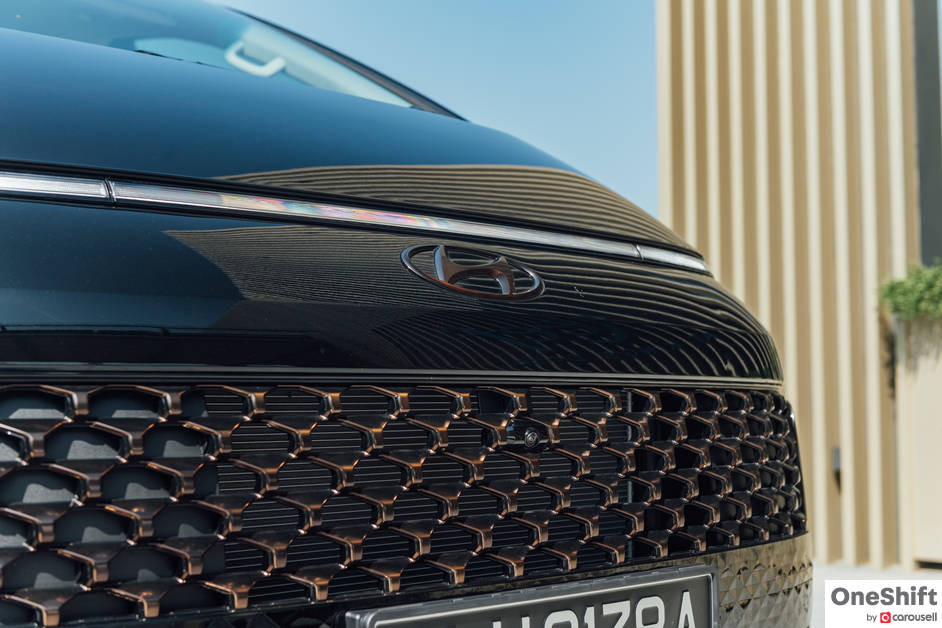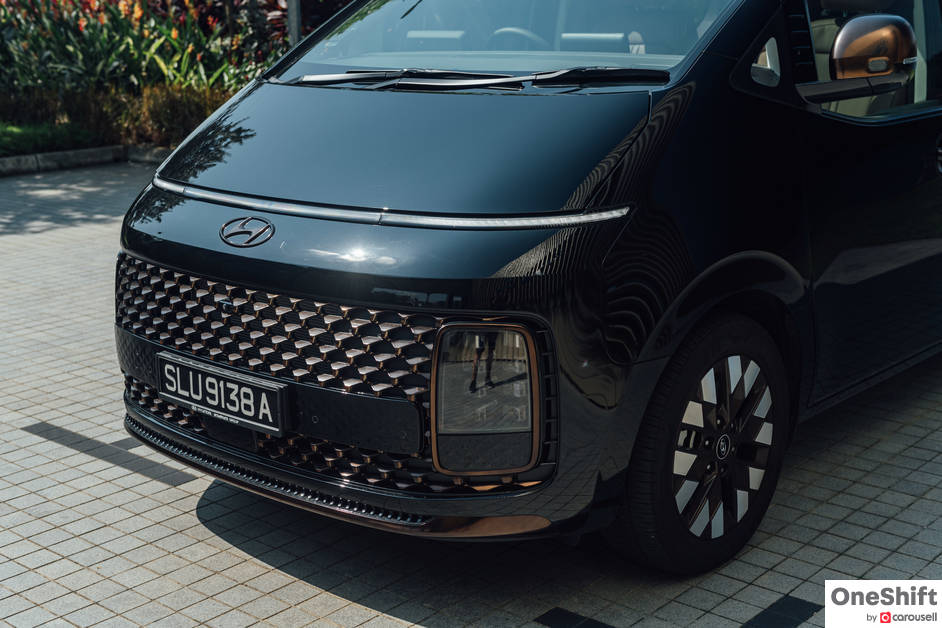 Its daytime running lights are just a single LED strip, while its rear tail lights are like pixelated lightsabers. The headlights are arranged like an arsenal of weaponry, while tinted brass chrome accents throughout lend an avantgarde touch.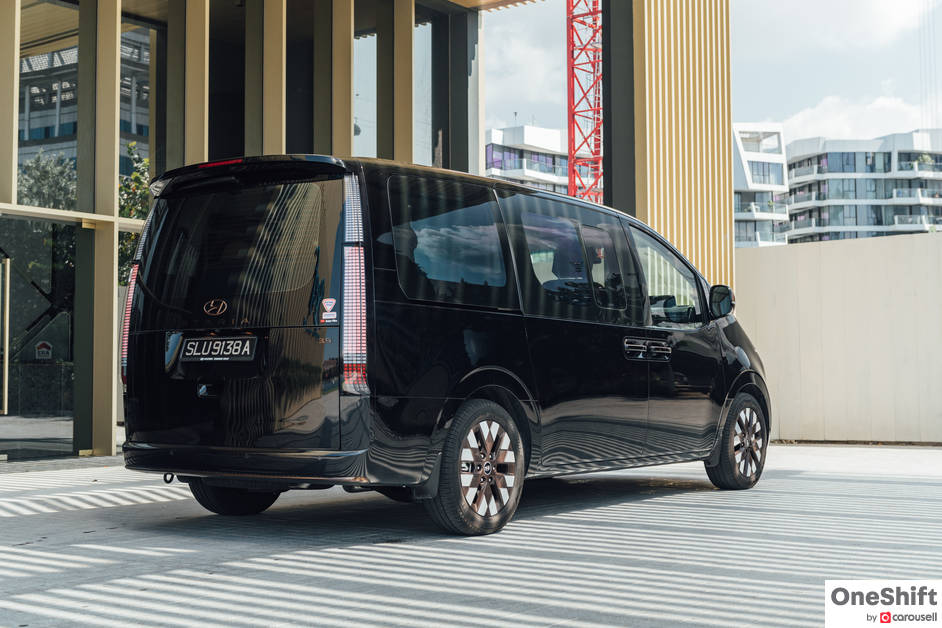 You could tell Hyundai really didn't constrain themselves with convention. The Staria is a blue-sky conceptualisation of what a full-size MPV could be, and so, it really is far larger than almost any other passenger car on the road.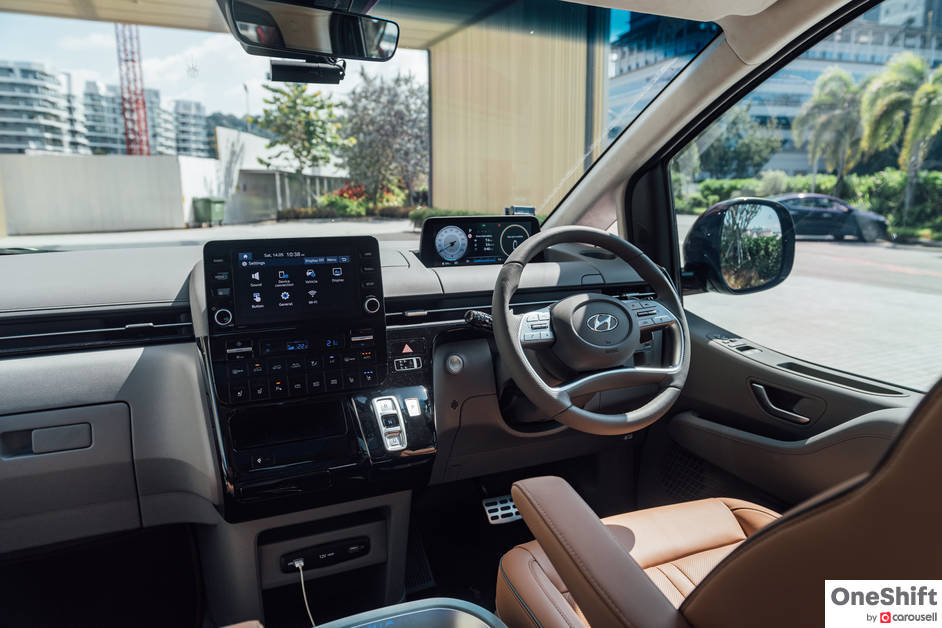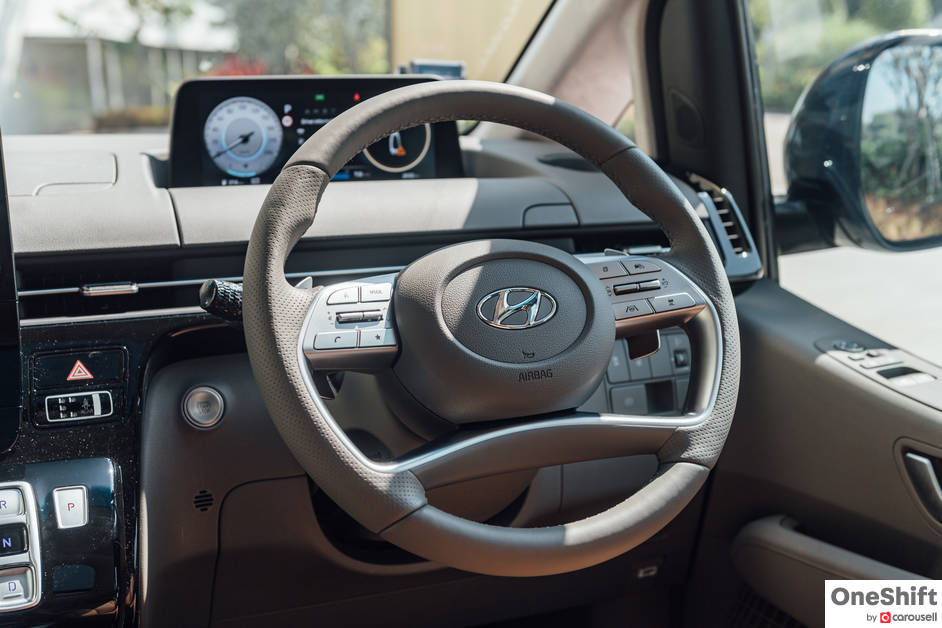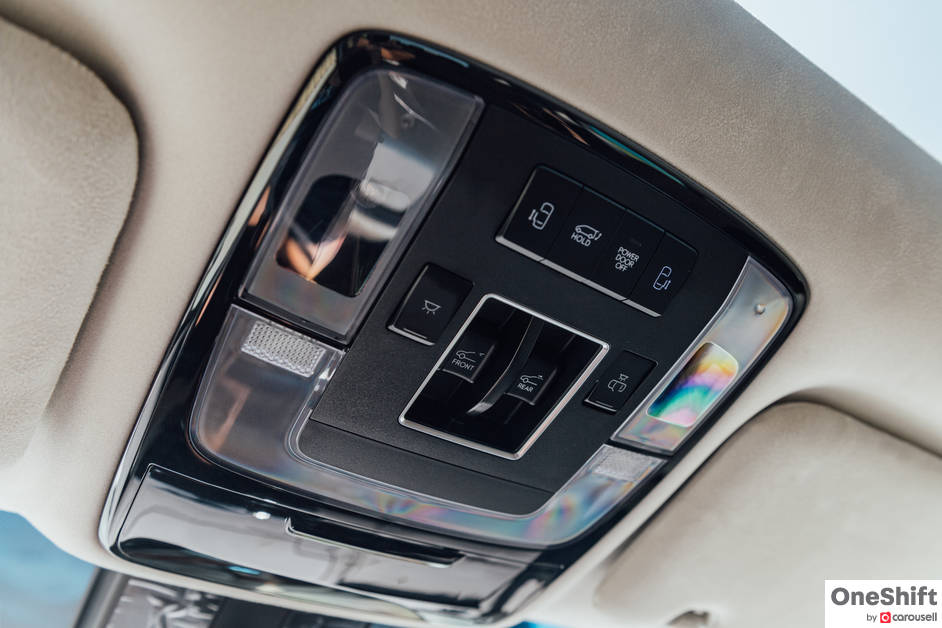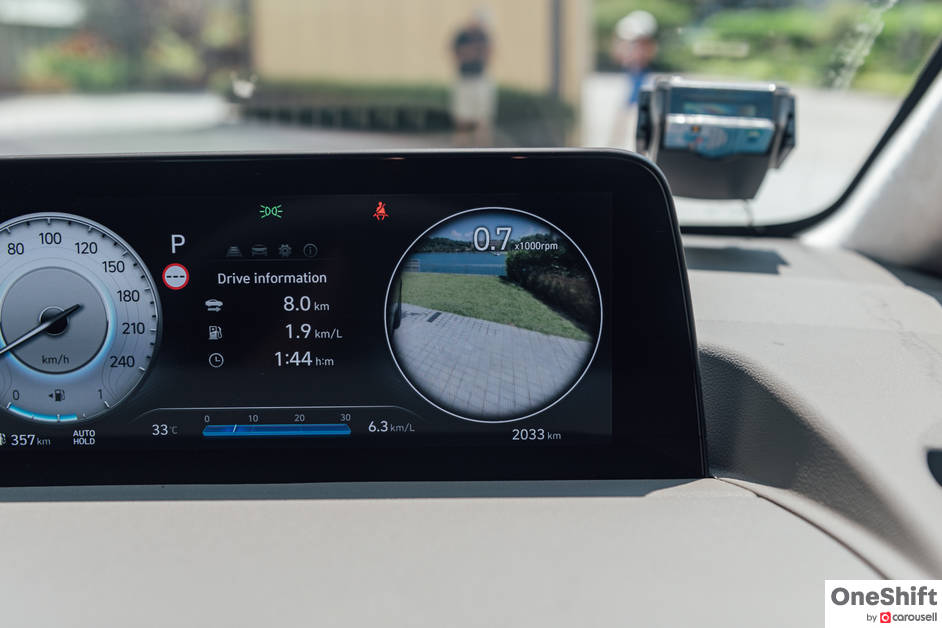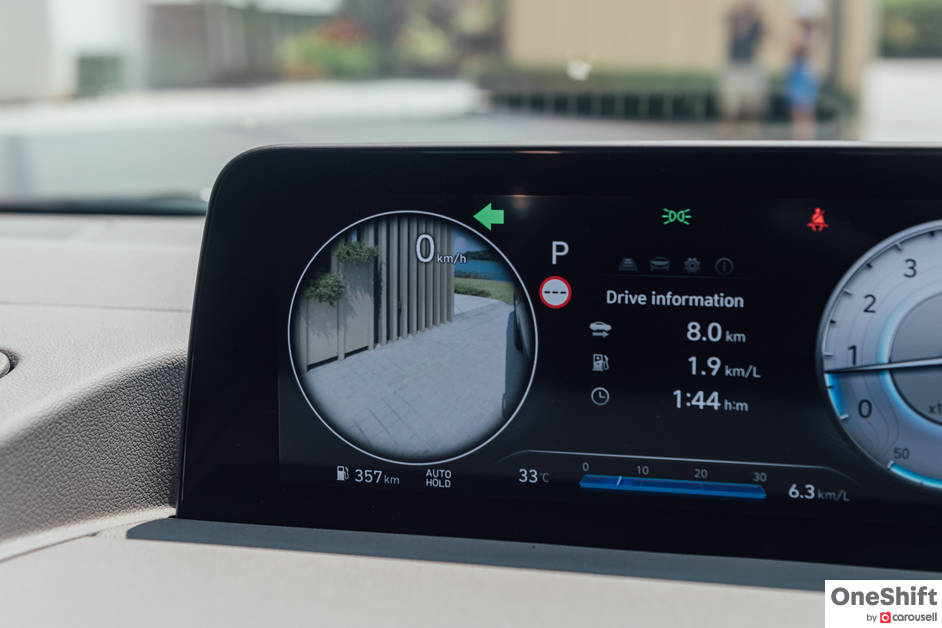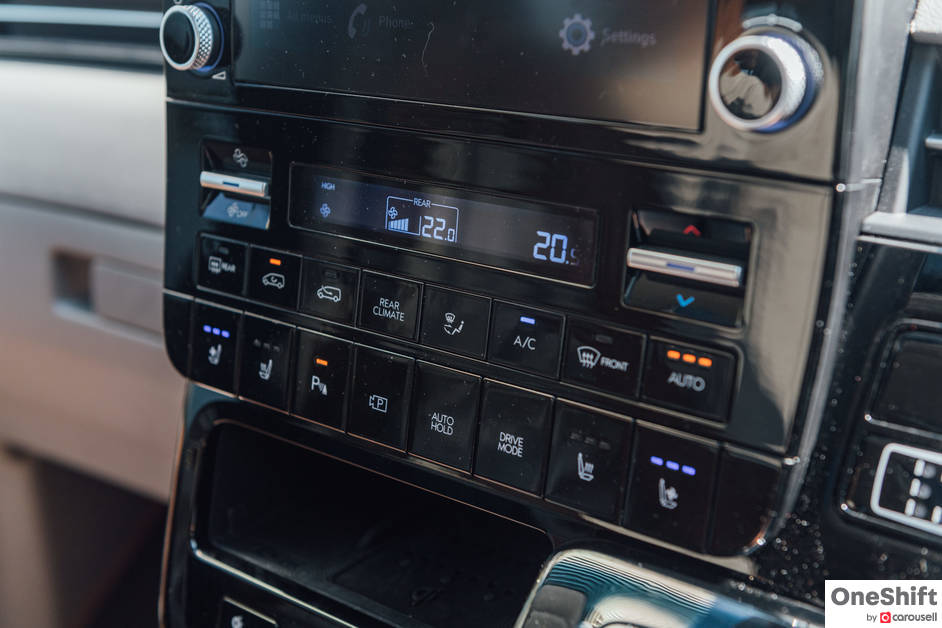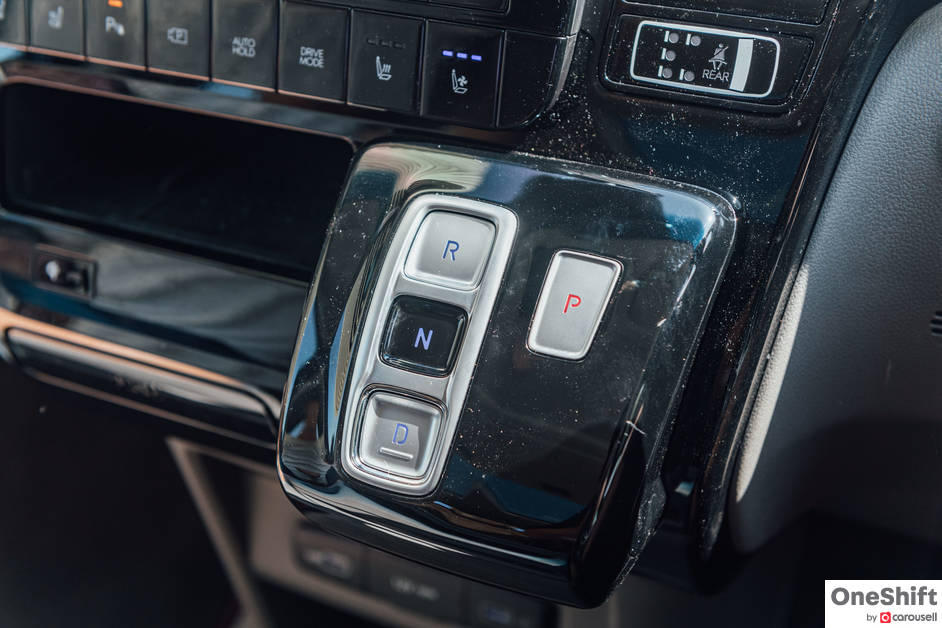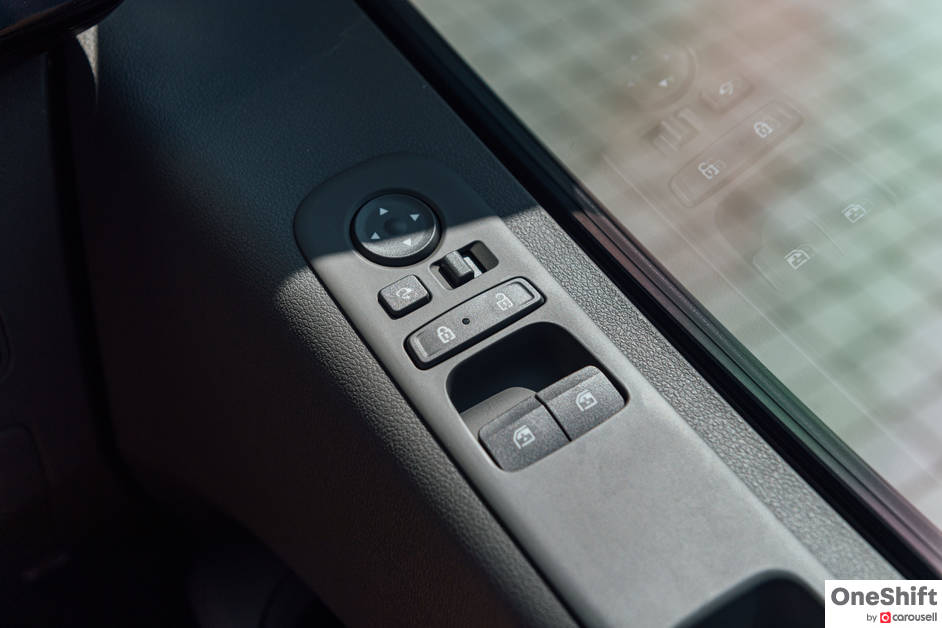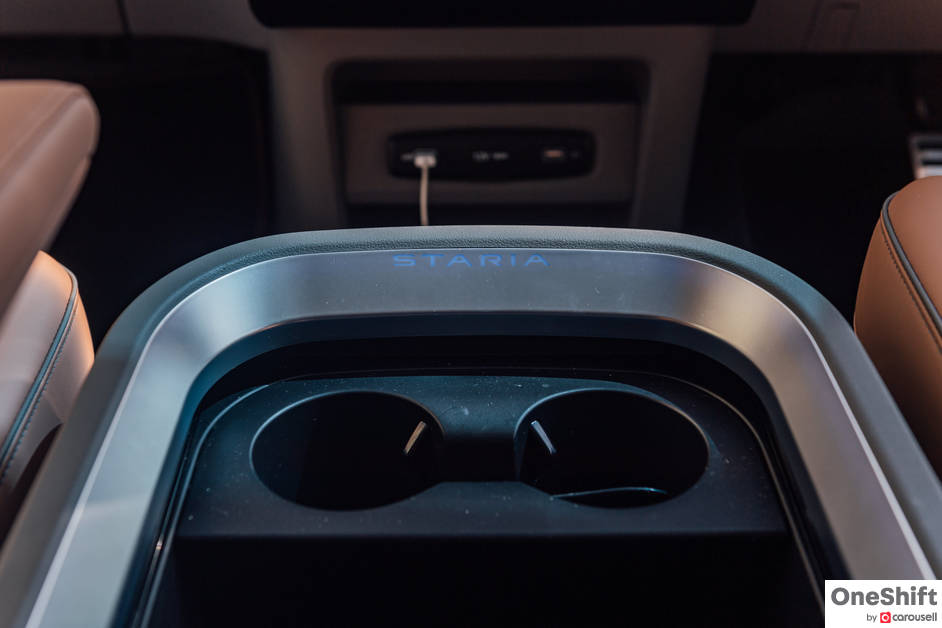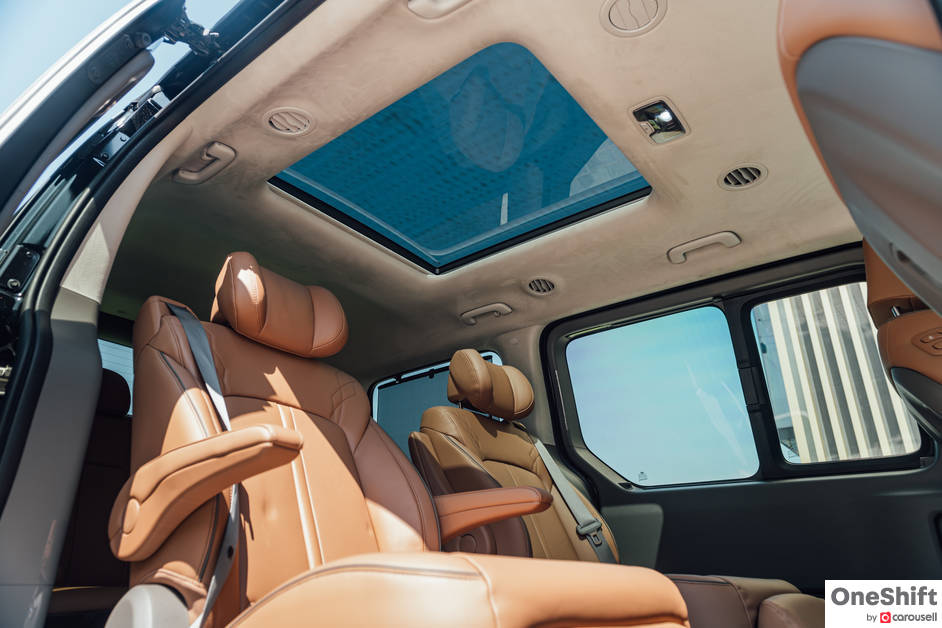 Pulling up to an Alphard, its driver will be looking upwards into the Staria, despite the Hyundai's bus-like windows. Sat in the driver's seat, you'll tower over BMW X7s, Bentley Bentaygas and Rolls-Royce Cullinans. The only occupants sitting at the same height may be in an SBS Transit bus. This proved to be a problem for my 104 year old grandma (or 102, depending who you ask), as she had to literally climb onto the Staria.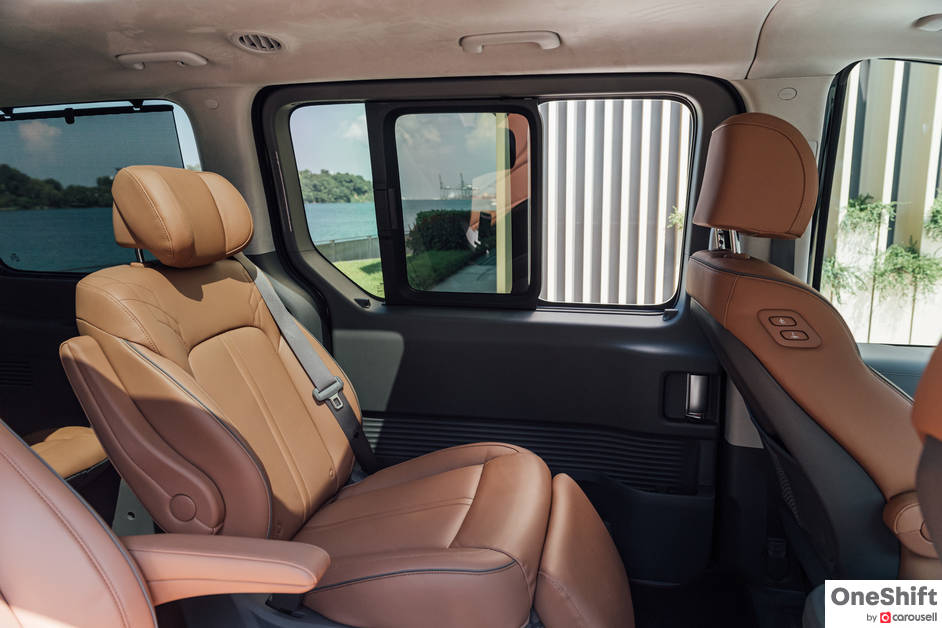 Once everyone is on board, the Staria gives occupants a fantastic view of everything, but perhaps uncomfortably, people outside would also have a rather good view inside of the Staria. No wonder most of the windows are heavily tinted, and those in the 2nd and 3rd rows have blinds too. Interestingly, perhaps due to their size, the rear windows are not powered. Rear passengers enjoy a sunroof too, but which doesn't open, unlike the one for front passengers.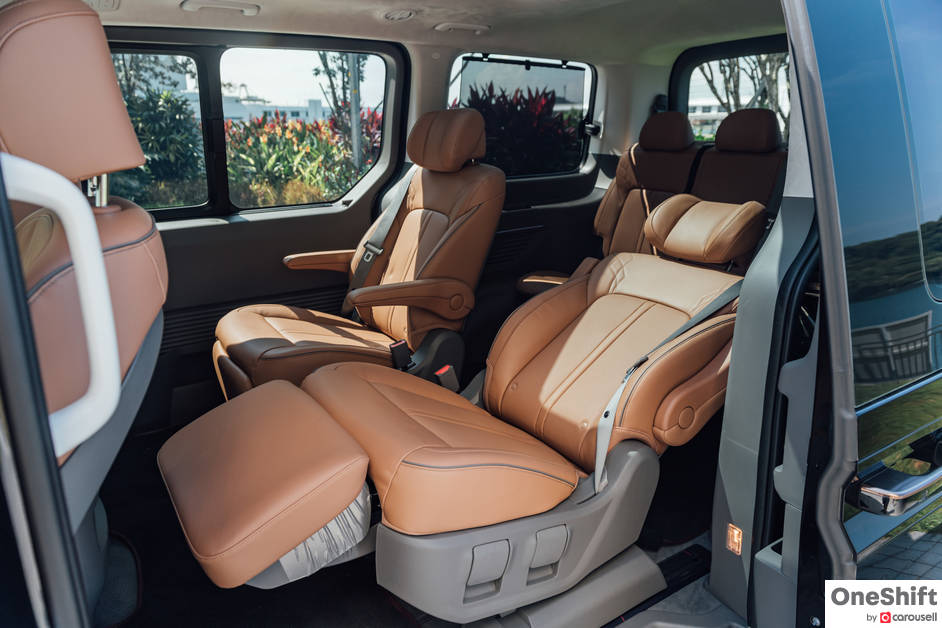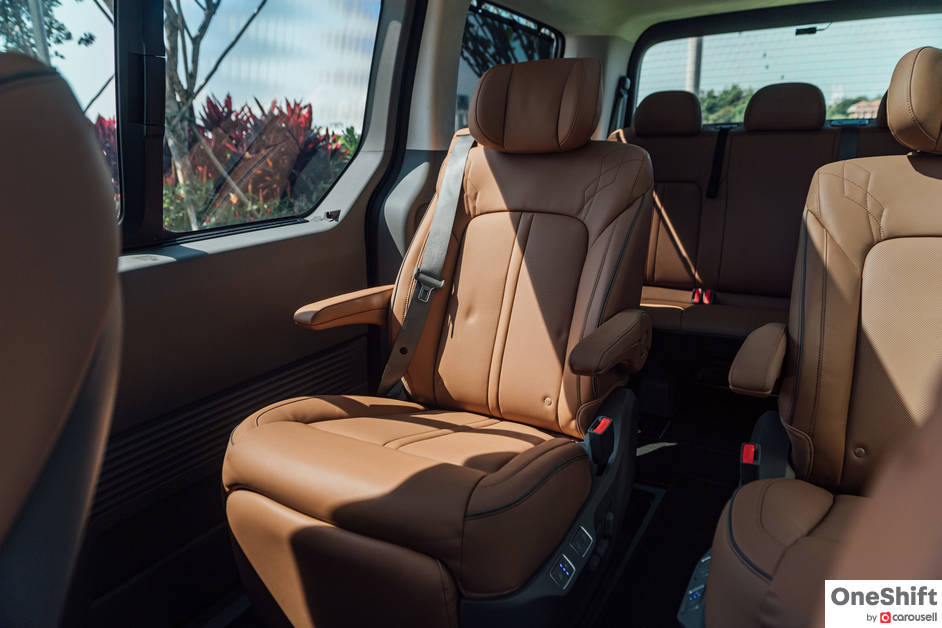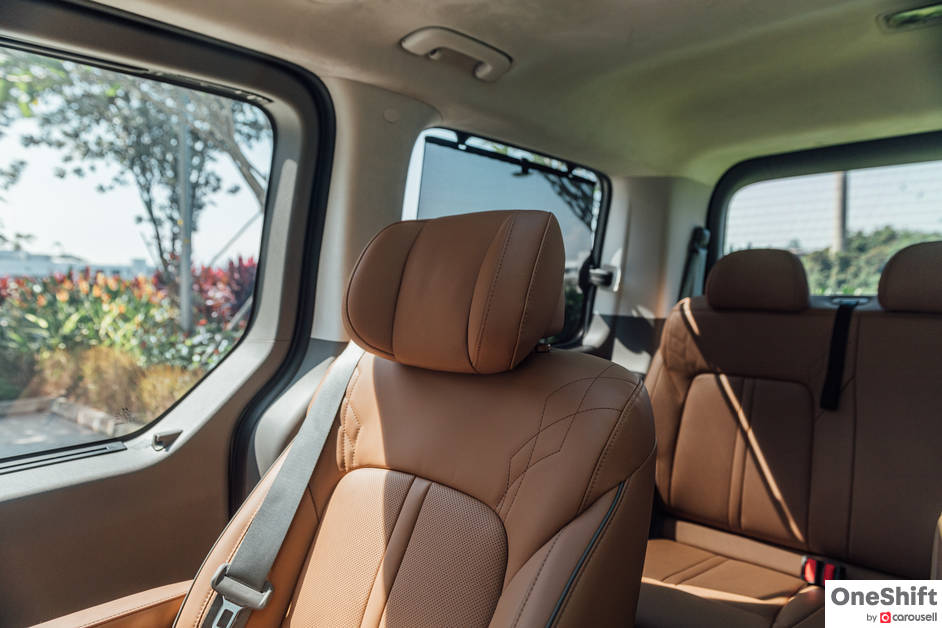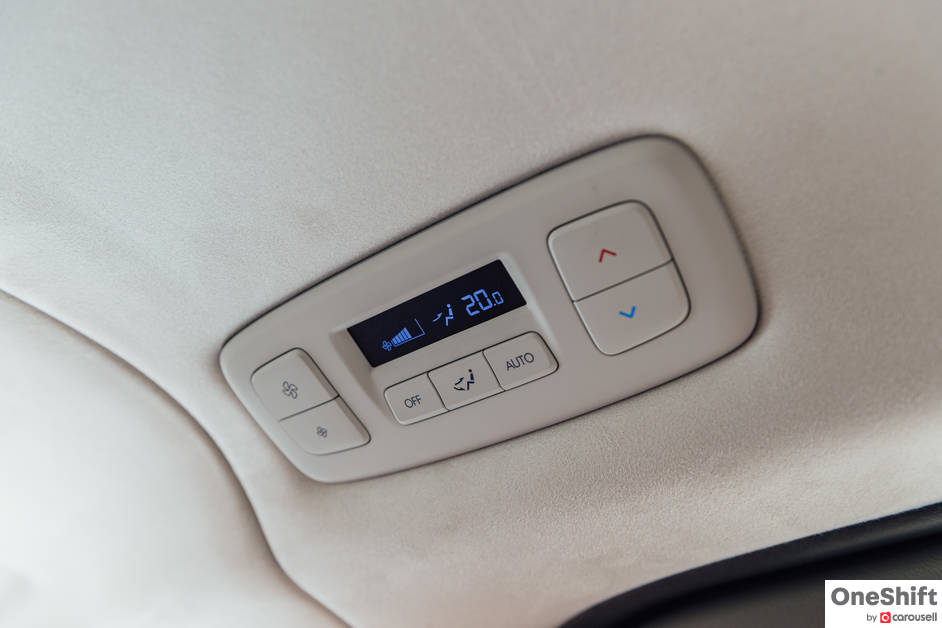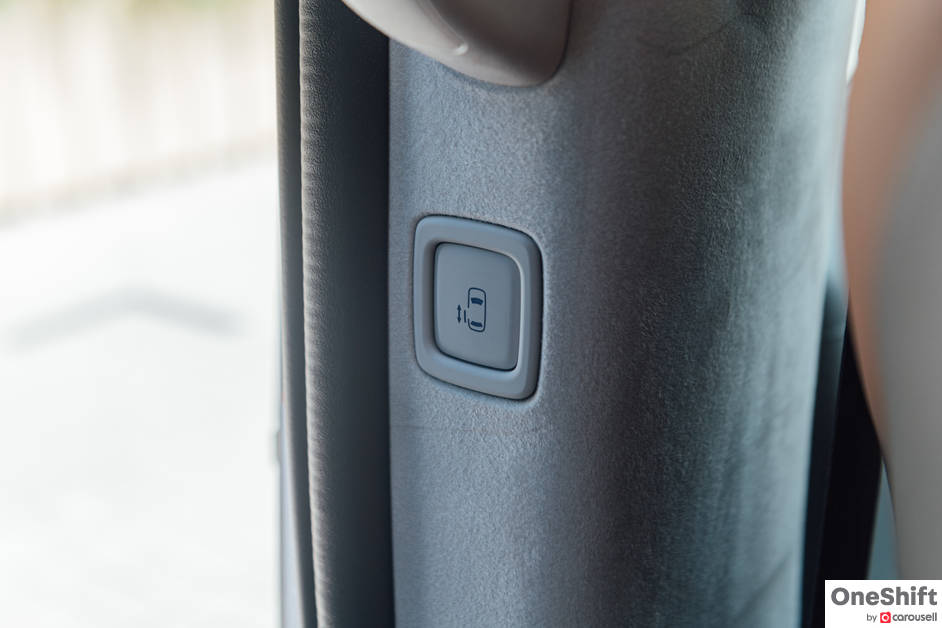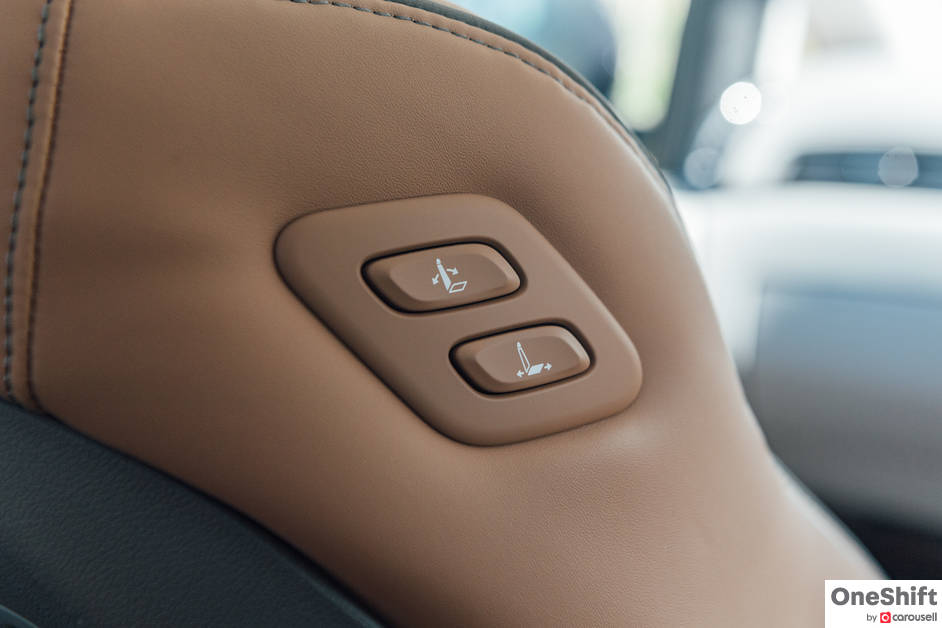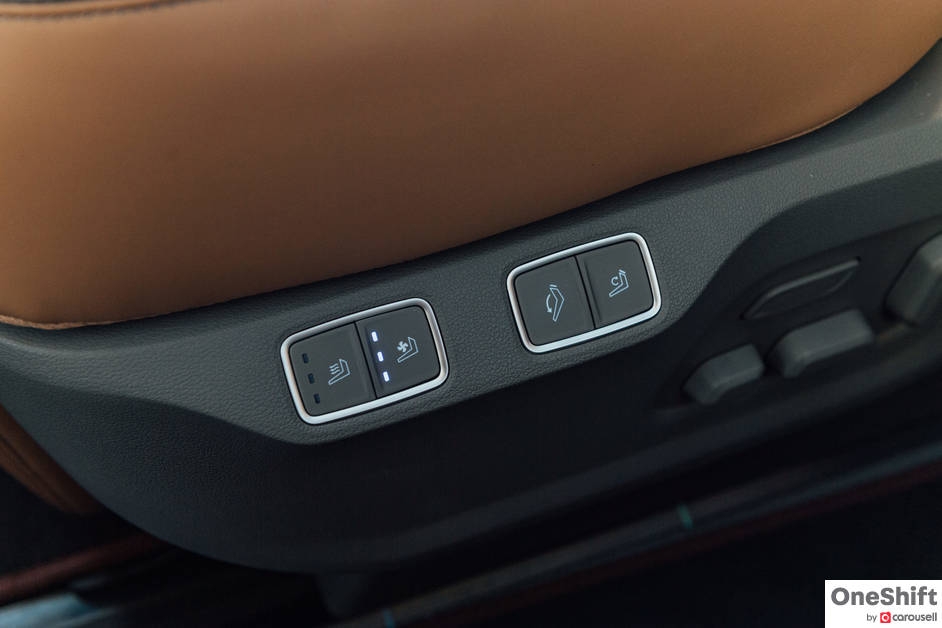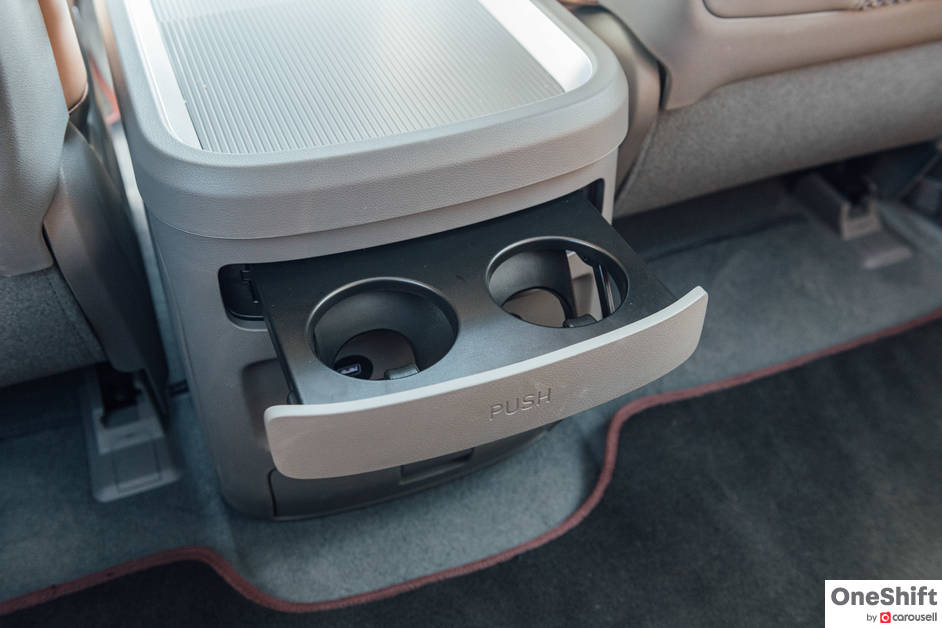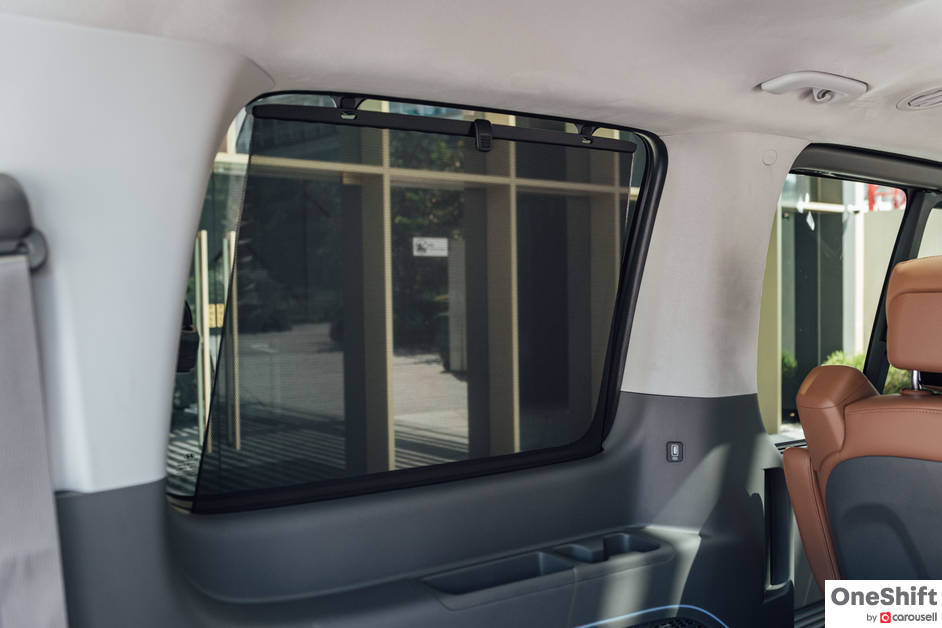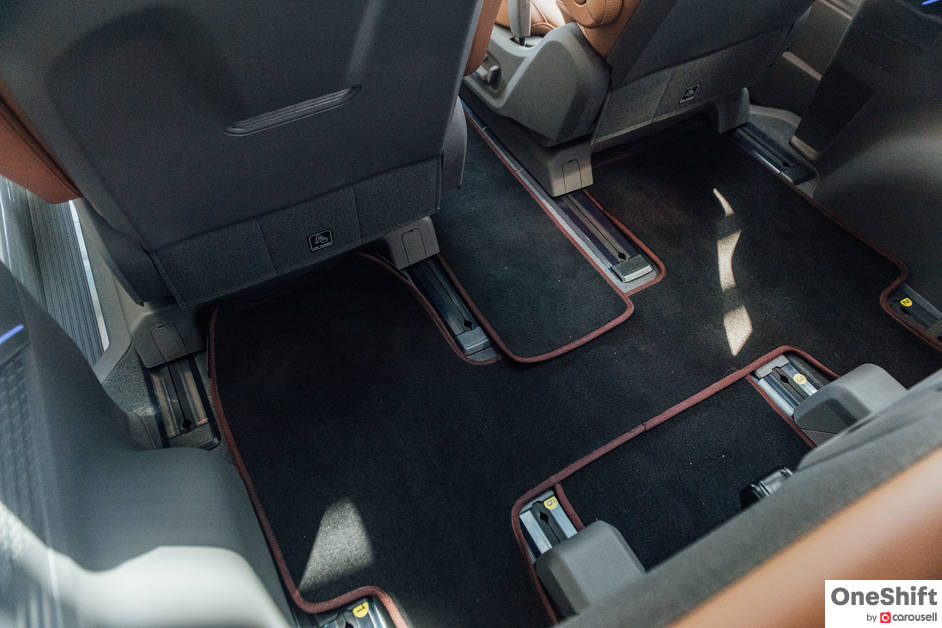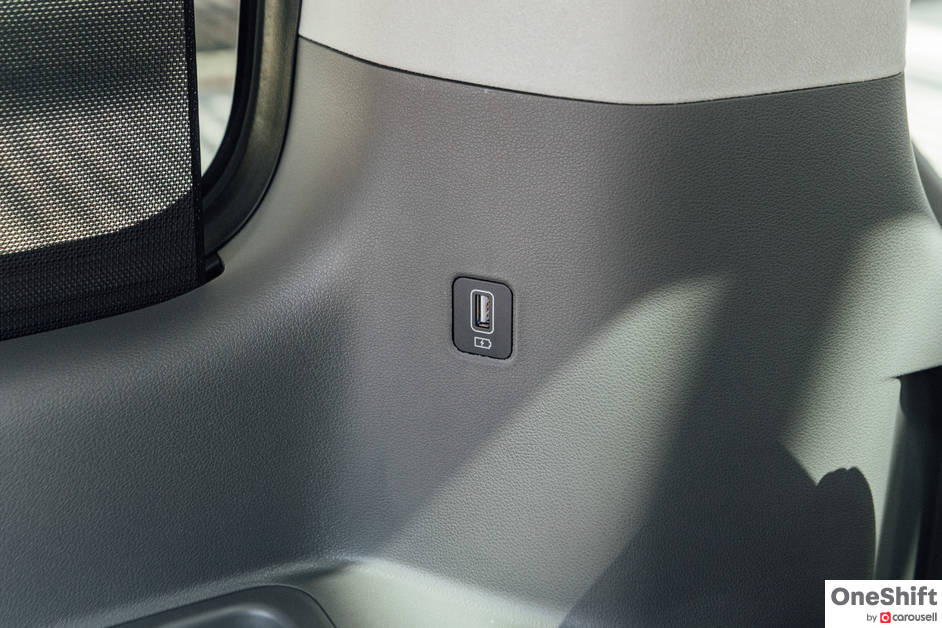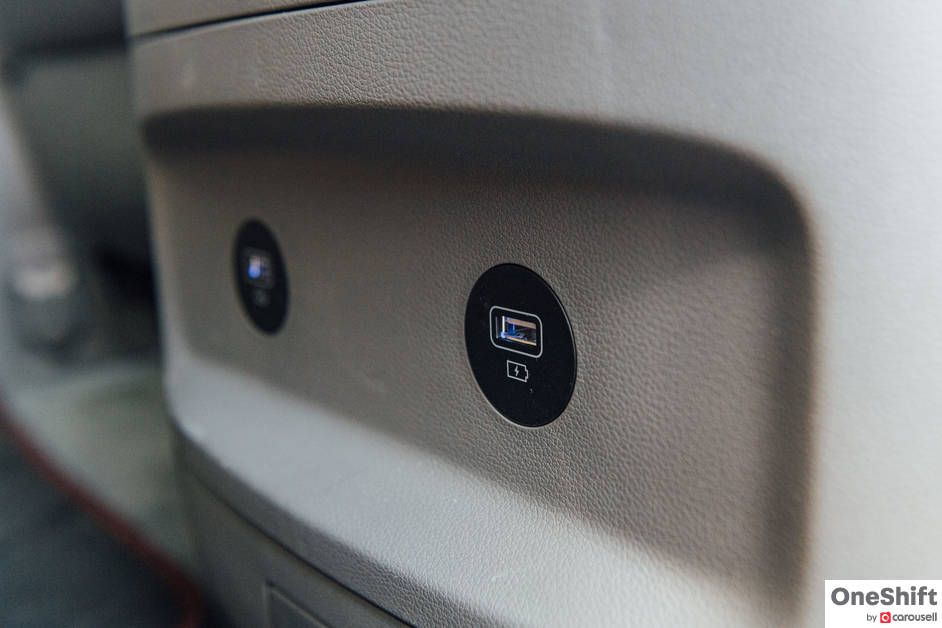 Speaking of the back rows, true luxury is enjoyed by those in the 2nd row which are just two individual seats. The seats recline 'ottoman' style, so there are legrests and an incredibly soft headrest. The 2nd row seats have ventilation too, so it is a pity that they're missing a massage function, which would transform the Staria into a mobile Natureland.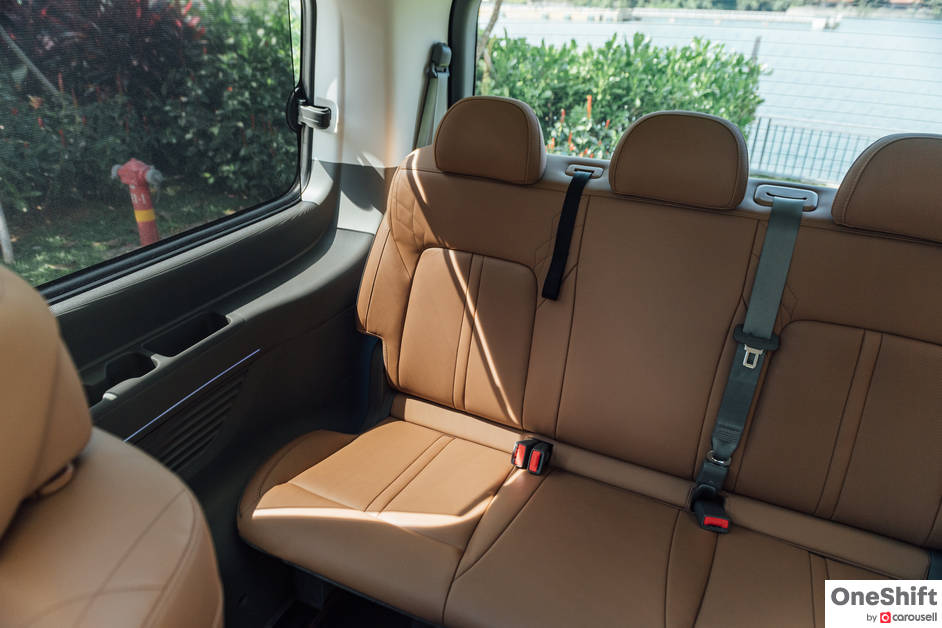 Even with the 2nd row seats reclined as such, there is more than ample space for the 3rd row, which could be considered 'cattle' class where three can sit abreast. They are still very comfortable, clad with the same smooth-as-butter nappa leather as all other seats in the Staria, and feature USB charging ports. They do get a little stuffy on a hot day, though, as the air vents don't quite reach there directly. With the 3rd row seats up, there isn't a huge amount of boot space as well. By the way, you would want to ensure you have enough space to open that bootlid, which is a gigantic rectangular piece that flips outwards (electrically, thankfully). I can imagine many car parks where it may not have the space to open completely.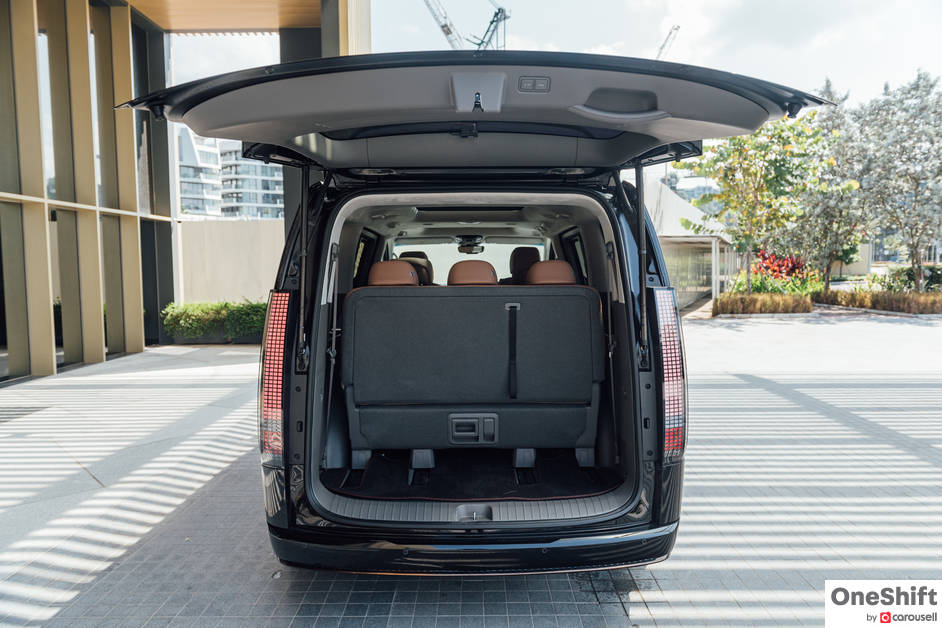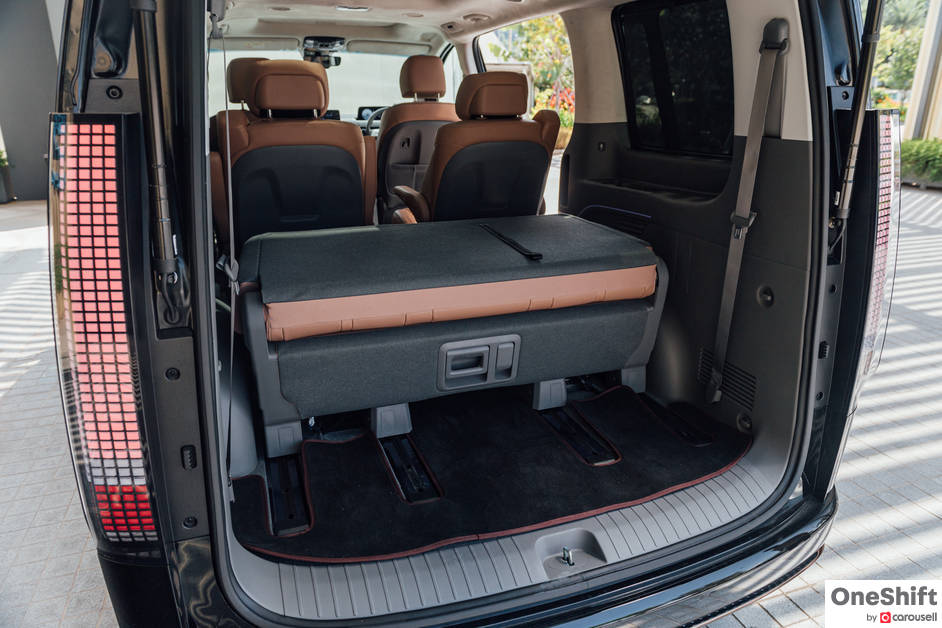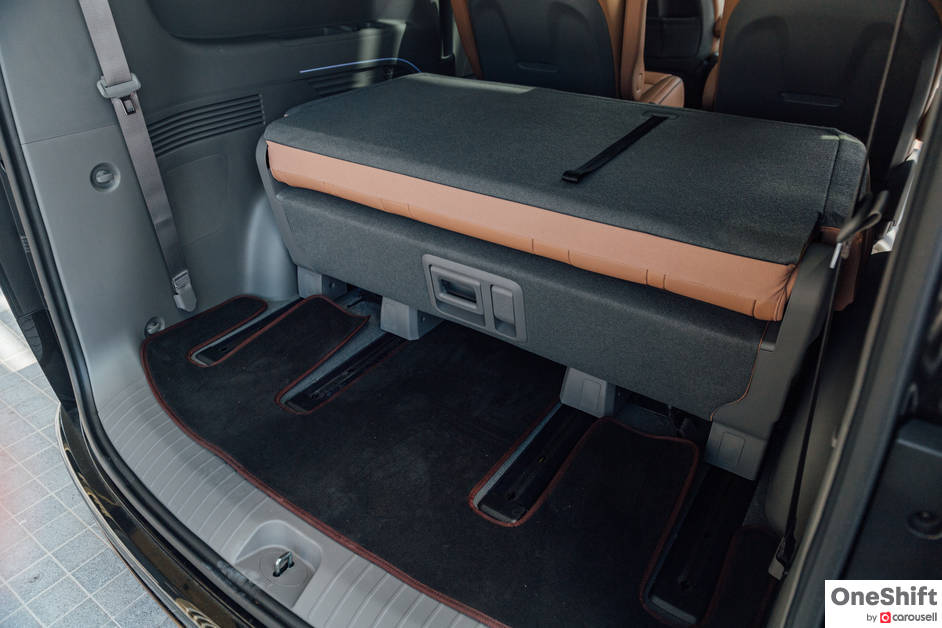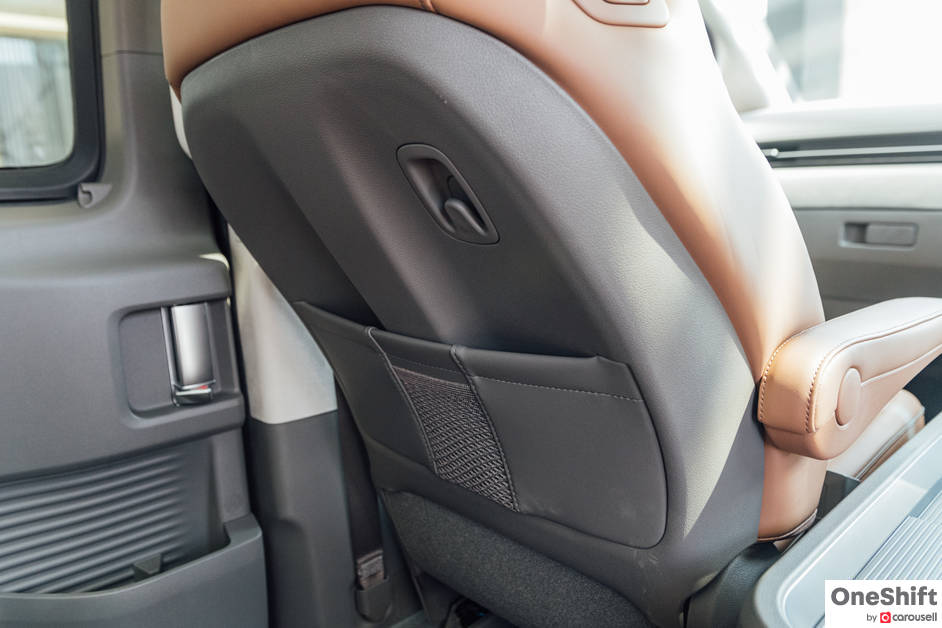 Which brings us to the achilles heel of the Staria - its restricted access to covered car parks. While its 5.25 m length is manageable, its 1.99 m height means it would barely clear many HDB car parks, if at all. I had to do a last minute dive into the loading bay when I saw the height restriction at a car park I tried to enter. The Staria prefers big and wide open spaces.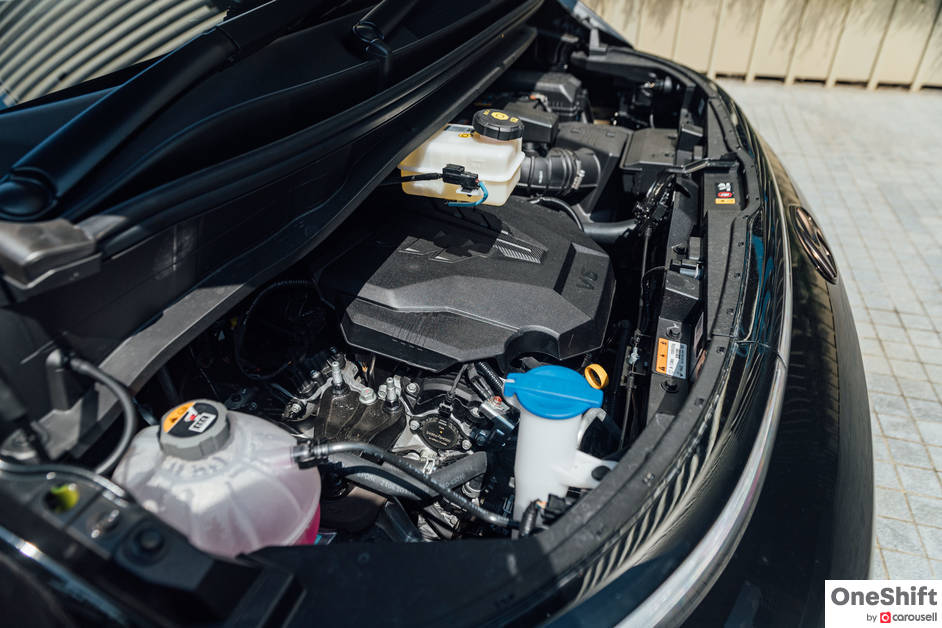 And really, that's where it truly shines. Equipped with a surprisingly large capacity 3.5-litre V6 engine good for 272 hp and 331 Nm, the Staria has a decent turn of pace that will shock many onlookers (0-100 km/h in 8.9 seconds). It even sounds rather sporty, with a lot of the engine note permeating into the cabin. On the highway, the car clearly shows it is made to munch miles. It is quiet, cosseting and offers so much room that you may forget you're even in a car. The driver would perhaps not enjoy the drive per se, but it is far from a terrible steer. The Staria is way more car-like than its size would suggest, and so it is pleasant to pilot even around urban sprawl. A huge windscreen, blind spot monitors that come on automatically when signalling and side mirrors as big as elephant ears ensure visibility is always not an issue.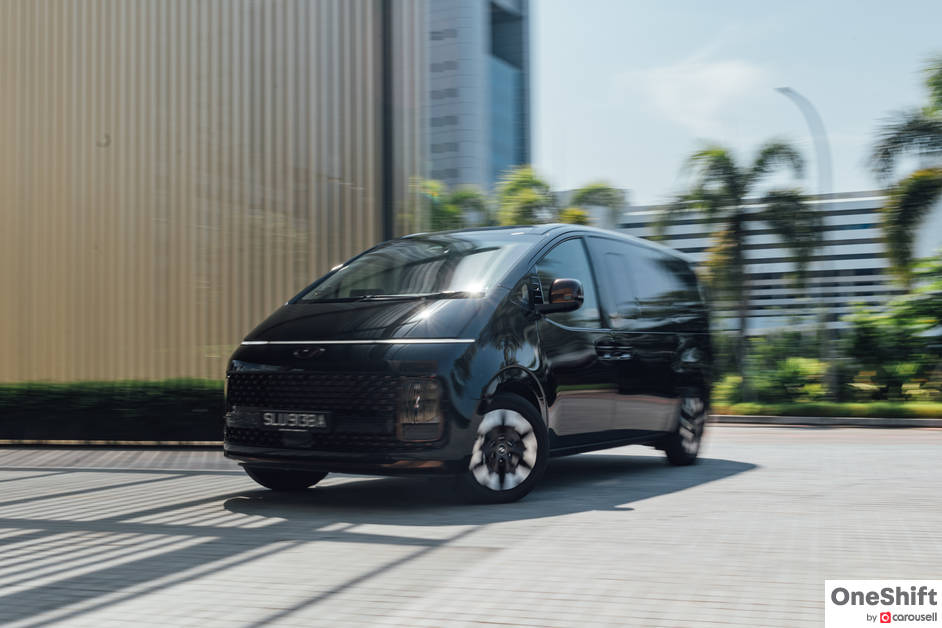 On that note, there is a useful rear-view camera with surround view as well. There are other quirky features like Sleep Mode System (keeps sound to front speakers so rear passengers can sleep) and a Voice Recorder if you ever have a dash of inspiration while driving and need to note it down. Wireless Apple CarPlay/Android Auto comes as standard, and there's a wireless charger too.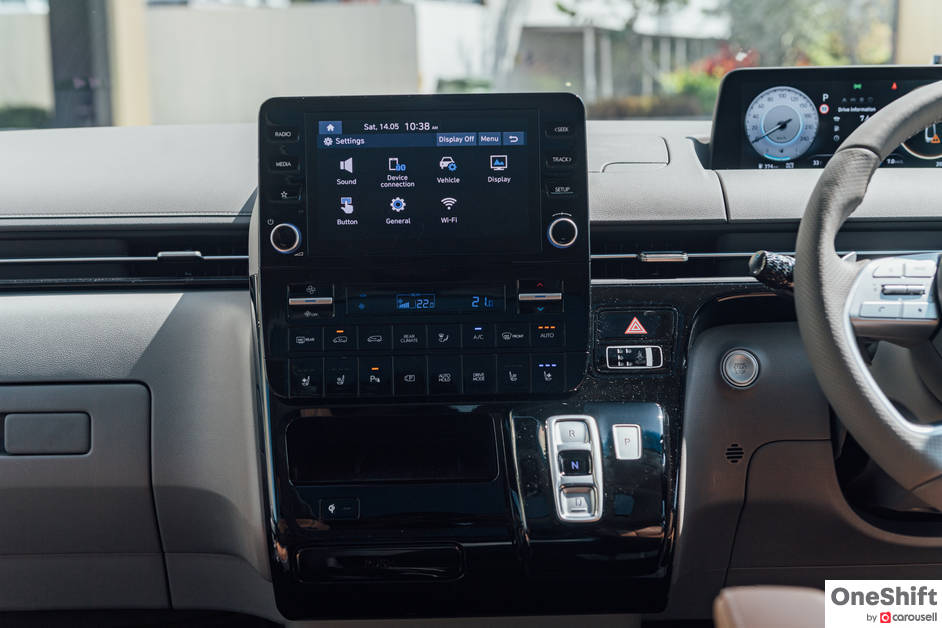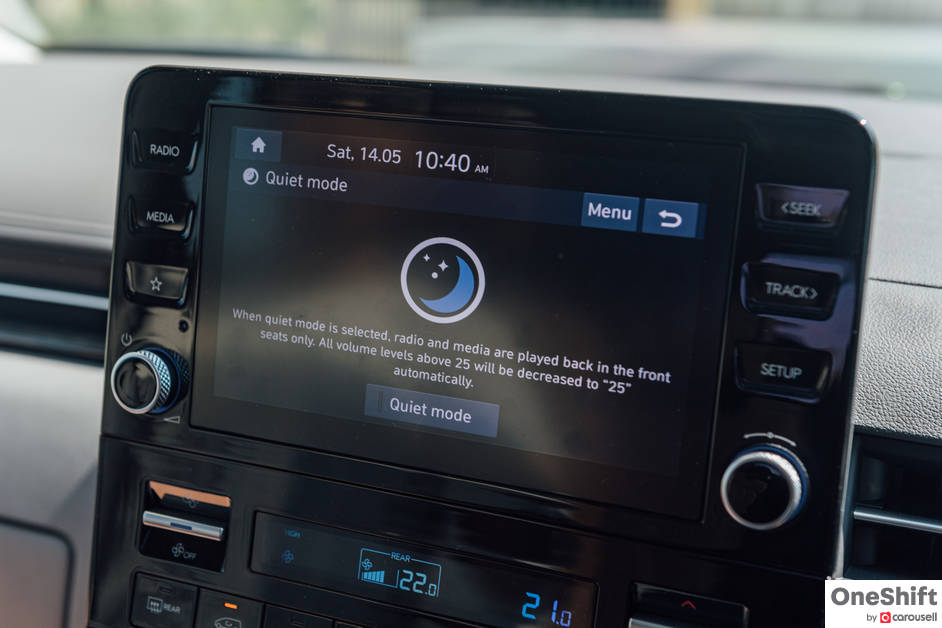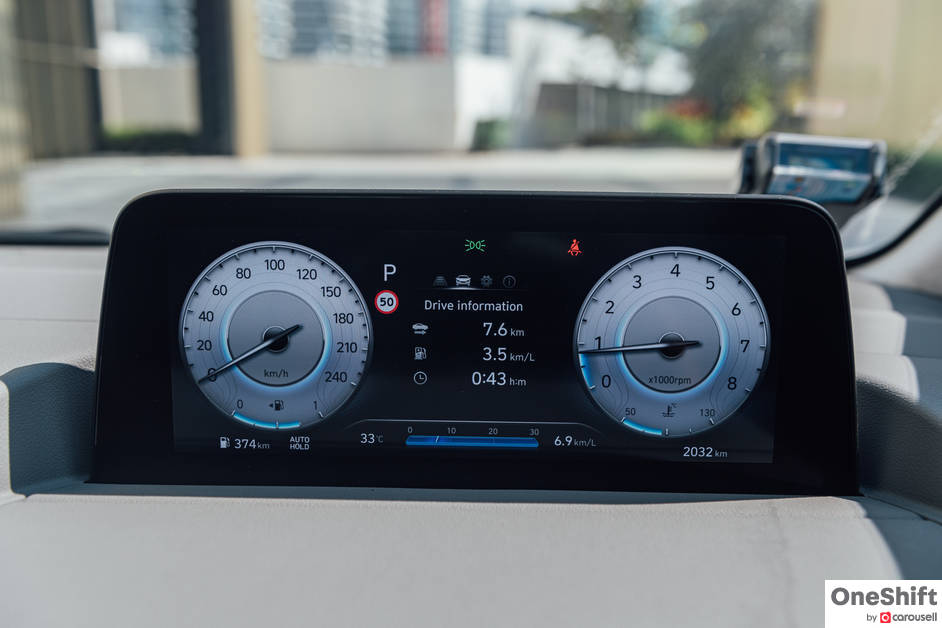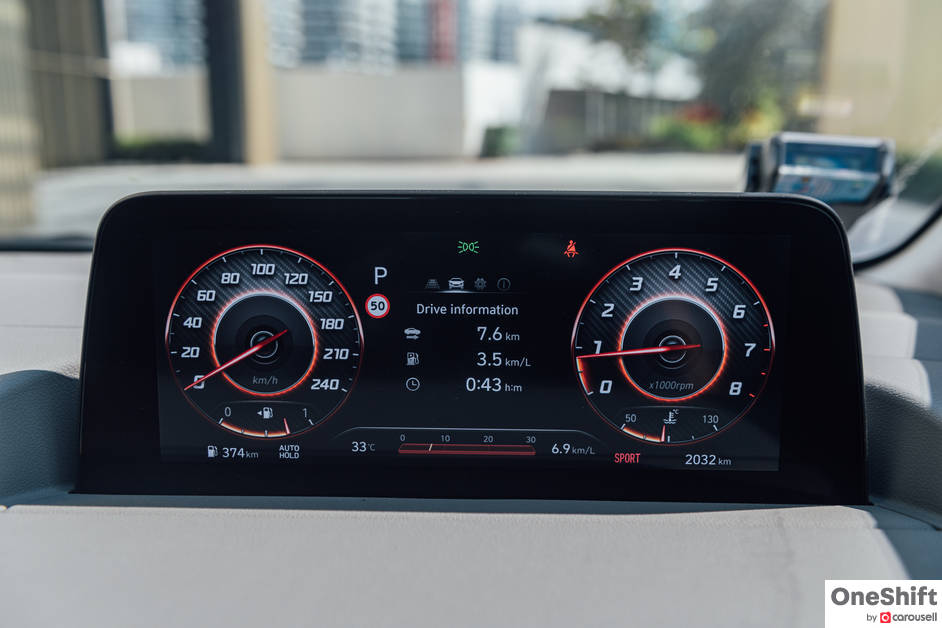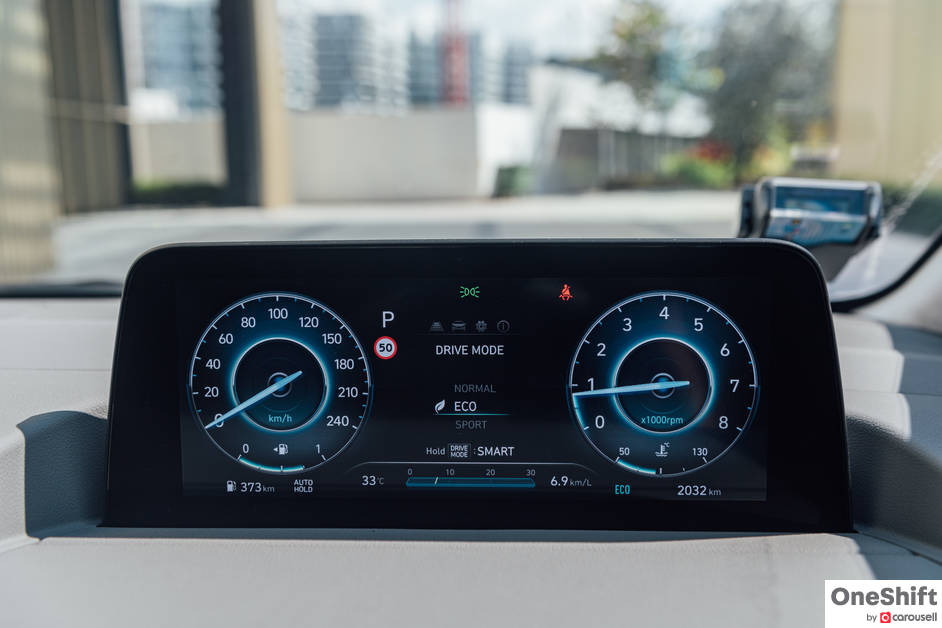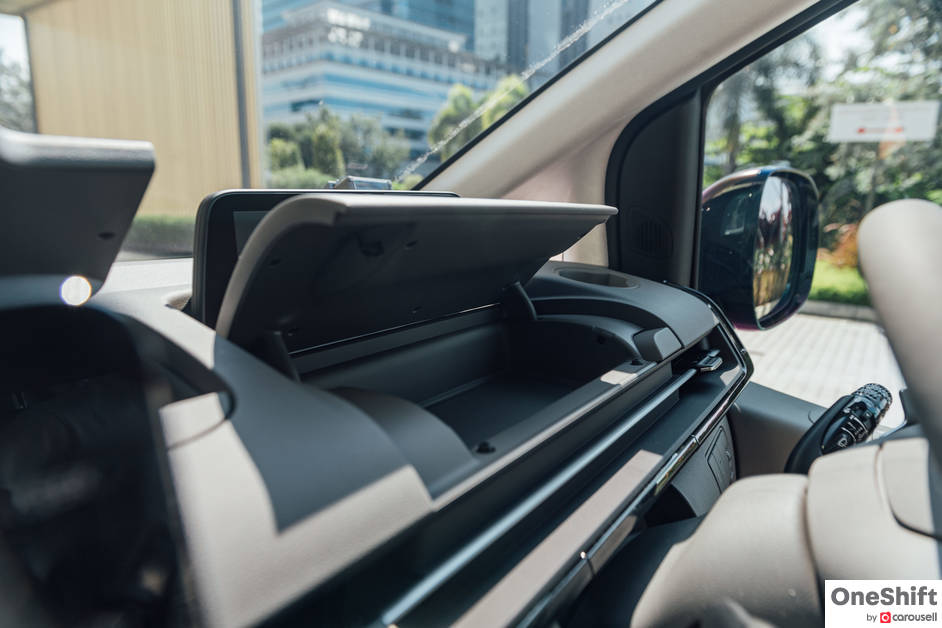 It all works very well, but I wished the infotainment screen would be several sizes larger. It looks positively puny in light of the whole swath of dash. Furthermore, the dashboard architecture is a bit of a letdown as well after the mindblowing exterior looks. There are hints of van-like lines and the plastics used are in stark contrast to the luxurious leather and suede roof liner. It's all a bit of a mixed bag.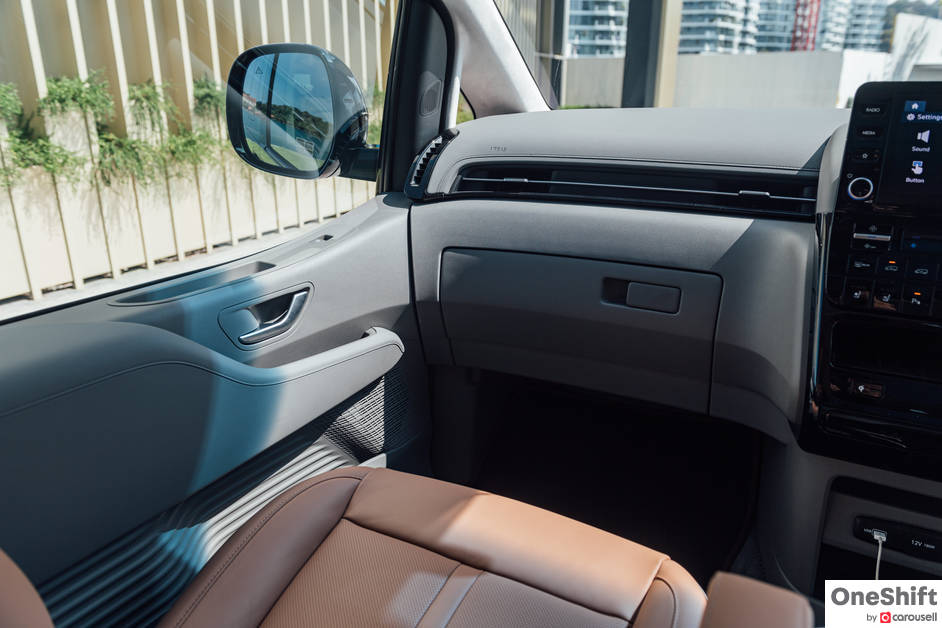 But these are small issues that fail to detract from what is a monumental achievement from Hyundai. The Staria is a remarkable MPV, one that had the whole family in awe and feeling like they were on a holiday. It is such a social car, one for generations to enjoy together.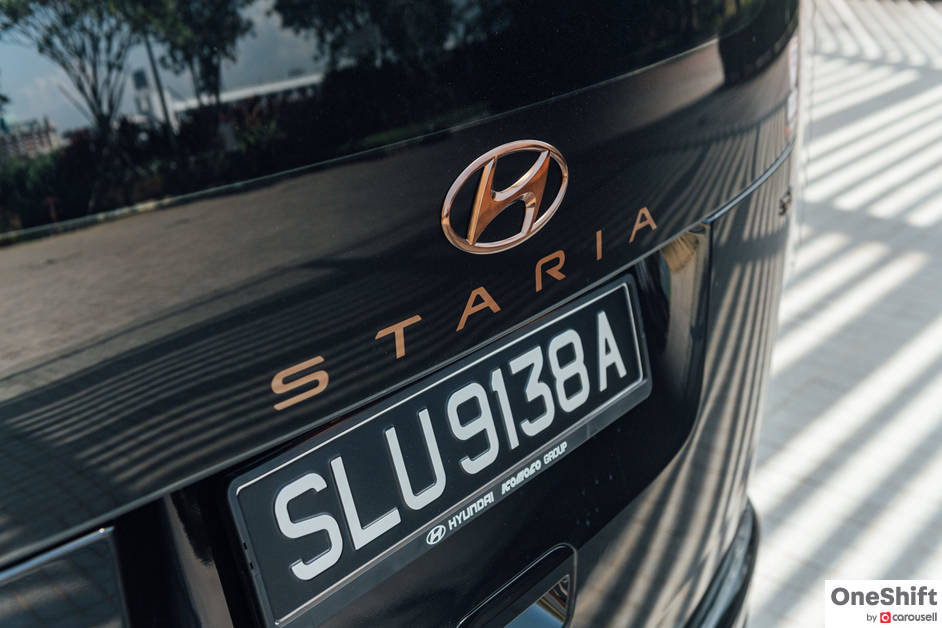 Given the real estate you're afforded, the Staria doesn't seem terribly out of reach at S$239k at press time. It is a healthy $50k less than the incumbent Vellfire, which doesn't even seem to offer the kind of revolutionary motoring the Staria can. I know which I'd pick.
Find out more about the new STARIA.