What we like:
✓ Brilliant authentic luxury and comfort
✓ Spacious and yet not unwieldy
✓ Superb drivability

What we dislike:
✘ Fuel consumption may be scary for some
After a constant diet of 'fast food', i.e. quick and efficient cars with small displacement, highly tuned forced induction engines, it's hugely refreshing to dine on nutritious food generous in both quantity and quality - and that's the Hyundai Palisade.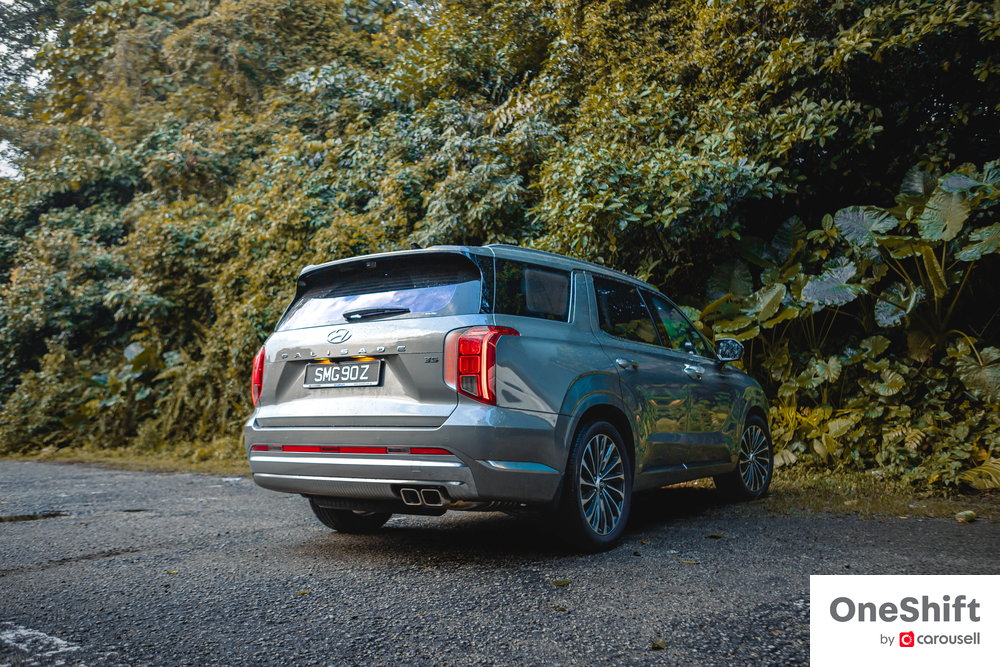 Although mechanically unchanged from the Palisade we reviewed in 2021, the car is still so, so relevant today, arguably even more so. It offers a taste of the old world that we have been quickly whisked away from and asked to abandon, where displacement, cylinder count and a well-tuned but softly sprung suspension matters for ultimate luxury.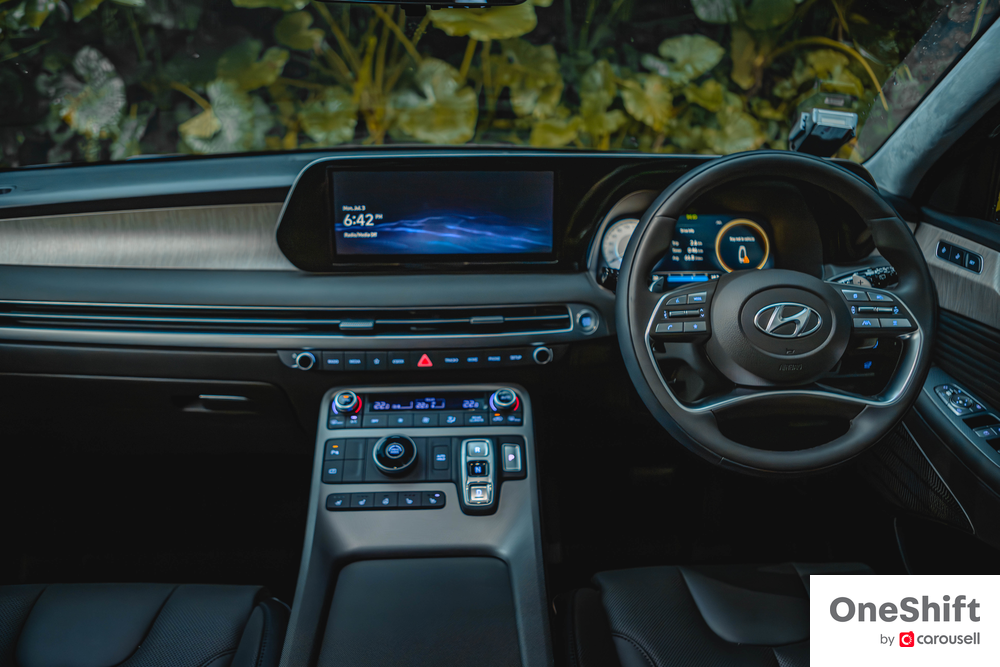 In fact, say what you will, the Palisade reminds me of the strong values of classic Mercedes in the 80-90s, where a wanton rejection of the seemingly logical conventions of cars at that time served to produce one of the best cars in the world.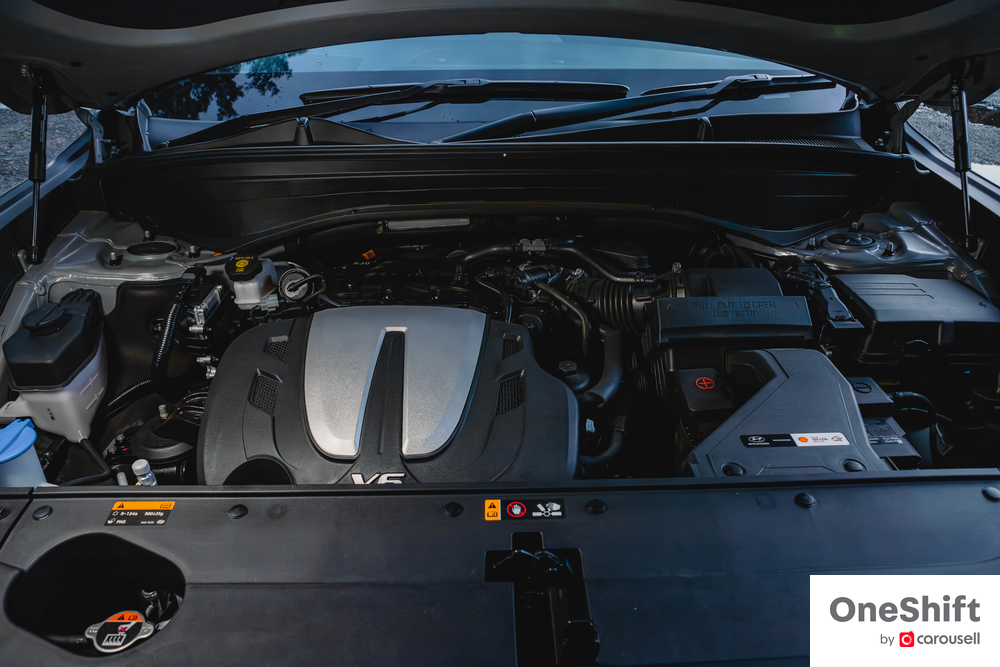 Unlike virtually all of its peers, Hyundai has resolutely stuck to a naturally aspirated 3.6 V6 for the Palisade. No turbocharging or supercharging here, which actually results in greater smoothness in terms of power delivery. There is no uncomfortable surge of torque or going 'off boost', just pure power meted out in the most natural way. I do miss how things were done in the past, and the Palisade has used it to its advantage to full effect.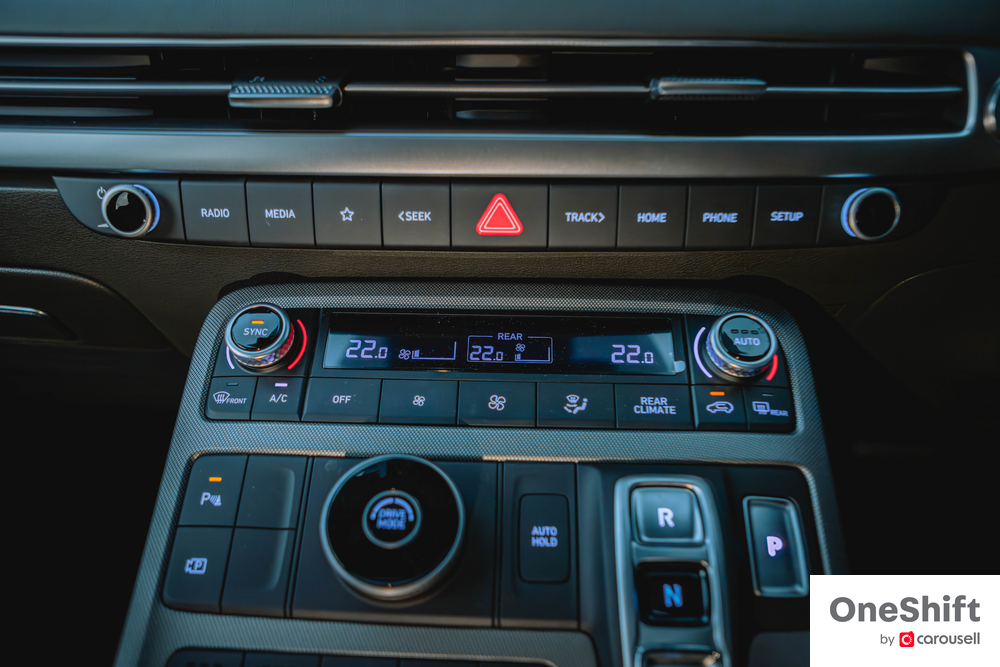 Paired with an incredibly smooth 8-speed torque converter gearbox (again, no new fangled dual clutch here), the drivetrain is just so incredibly well-suited to the cruising, comfort-biased nature of the car. That's not to say it's slow; in fact, if you redline the engine it produces the most wonderful V6 sound and there is more than enough speed than you'd ever need. In fact, while front-wheel drive is sufficient for driving in Singapore, perhaps all-wheel drive would be preferred if the Palisade is used frequently for high-speed Malaysia runs. Sometimes, there is torque steer if one is too enthusiastic on the throttle.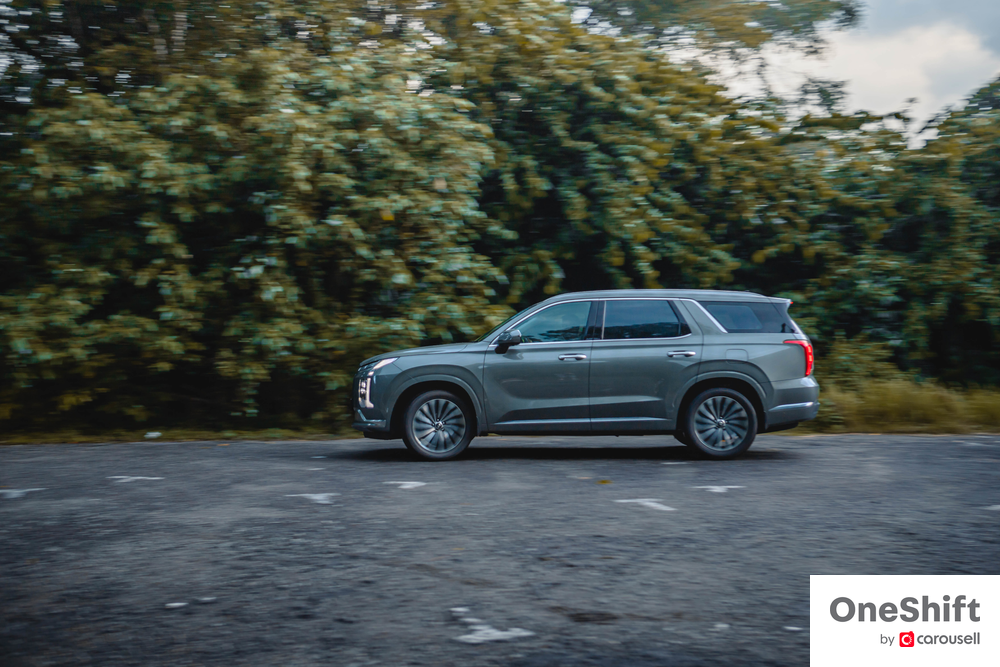 Hopping into the car, the insulation is so good you're left wondering if the engine was switched off even though it's idling away in the background. Around town or on the highway, the car is simply whisper quiet. Coupled with the suspension that's tuned to iron out literally all imperfections on the road, there is a magic carpet ride that's eschewed from all but the top echelon of super luxury SUVs - achieved without the use of complicated air suspension. Sure, there is some trade-off in terms of handling, but do I really care? Not one bit. In fact, it's always predictable and never sloppy, treading the fine line perfectly between softness and body control.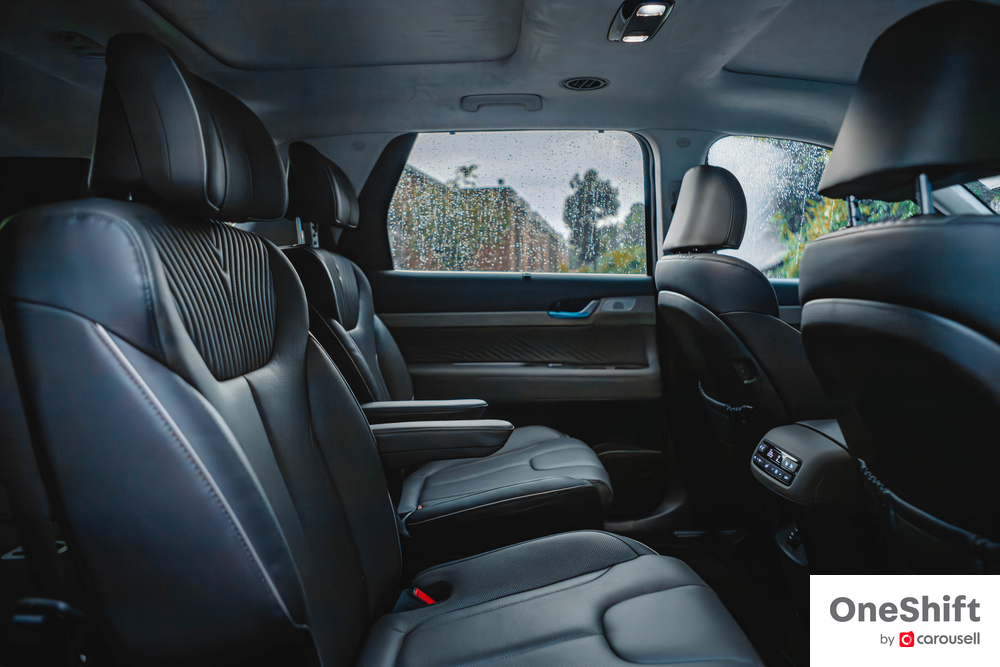 The facelifted Palisade is now only offered in its most luxurious Calligraphy trim in Singapore, and it comes with the second row in two individual Captain seats instead of a bench in the previous Singapore-specified Palisade. The driver's seat is now ergonomically designed to reduce fatigue, while ventilated seats are now standard even for third-row passengers - a first for Hyundai and therefore possibly making the Palisade the first car I've come across that can keep all 7 passengers ultra cool. I like that there is an individual aircon vent for each passenger, too.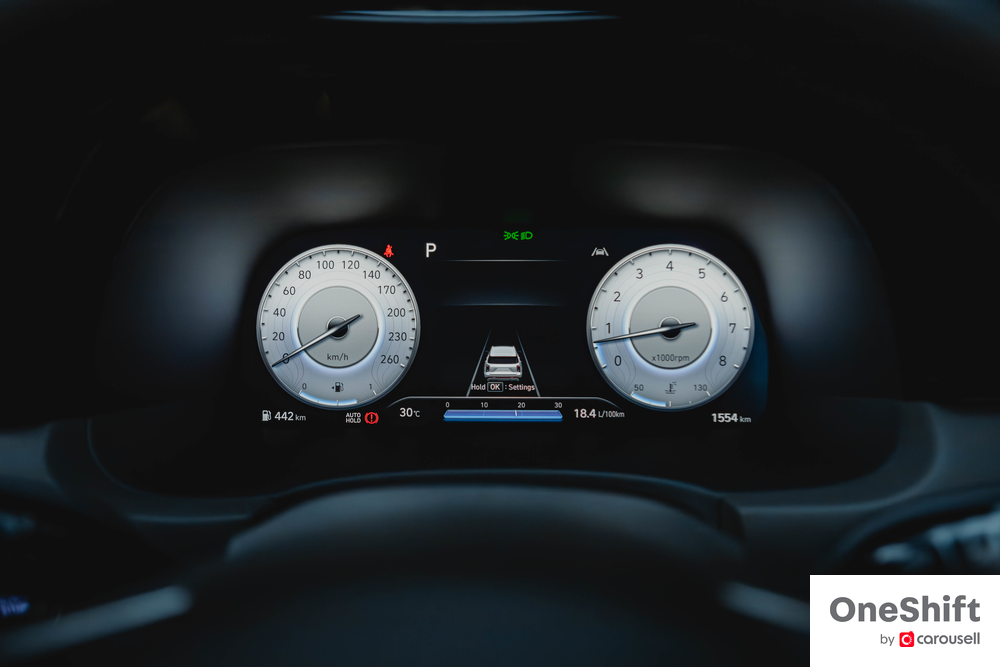 There is generous application of nappa leather on the seats and most dash and door surfaces, which significantly uplifts the interior ambience and quality - the latter being a slight weakness of the pre-facelift car.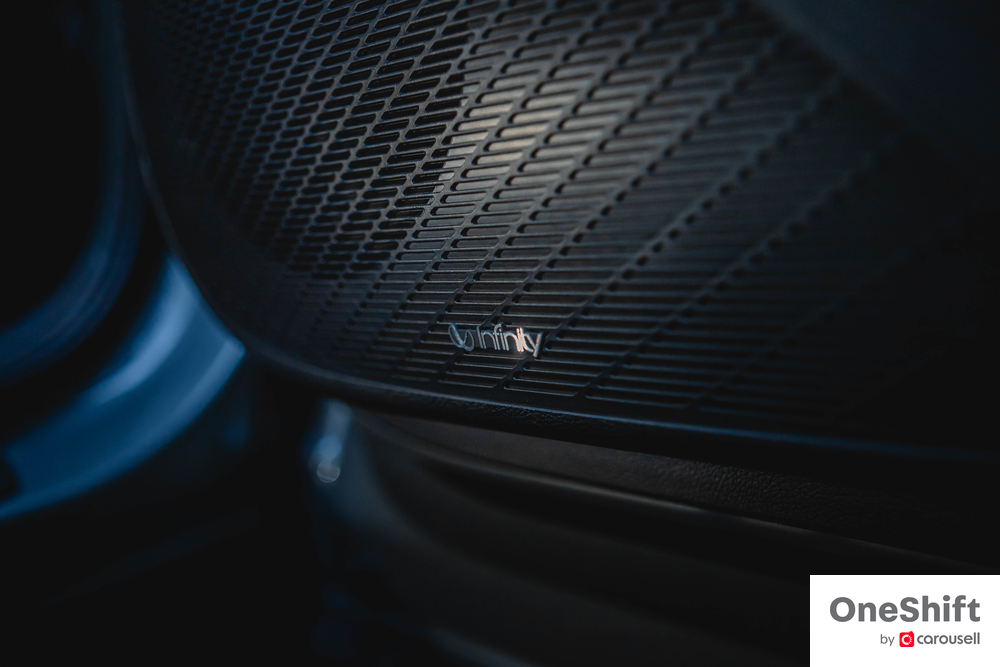 Technology wise, there is now an enlarged 12.3-inch instrument cluster, a 12.3-inch infotainment system with Apple Carplay and Android Auto, as well as a larger 2.6-inch head up display. The user interfaces are, as ever, super easy to use and cleverly designed. The Infinity sound system is excellent, and works well with the quiet and voluminous interior space. There are also new driver assistance systems now like remote parking, forward collision avoidance and smart cruise control, but these are never intrusive and work when you call upon them.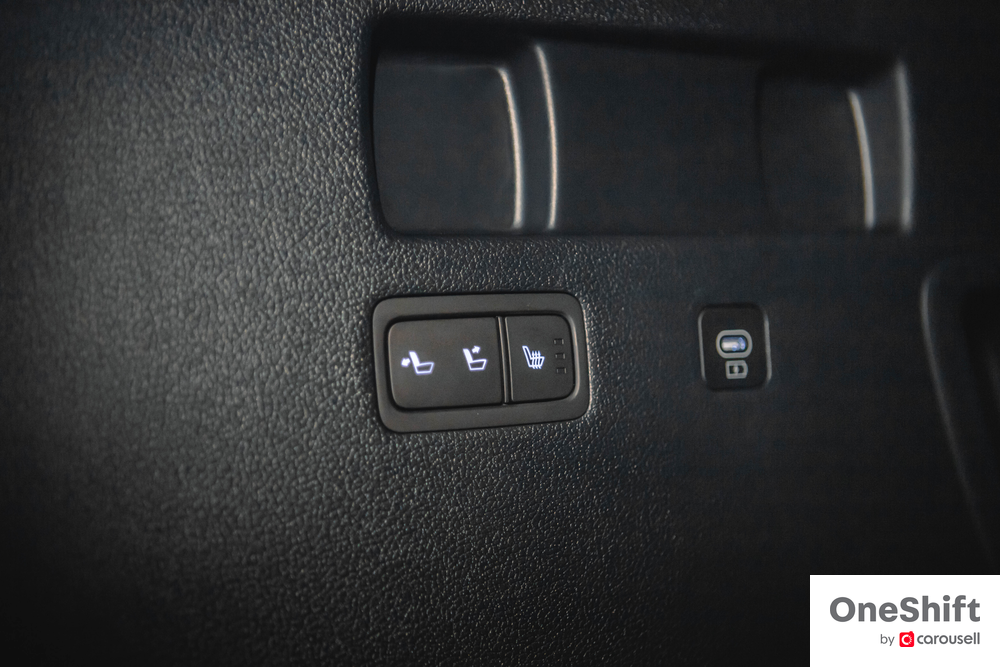 If you're in the market for a large SUV, I'd strongly urge you to give the Palisade a go. It offers luxuries of a class above at the price of cars several classes below. But better still, it chooses to be different and is all the better for it. Forget about the practical concerns for a moment like road tax and fuel economy. Drive it and you may find it all worthwhile after all.
Photos by New Gen Marketing
Read the full article here:
https://www.oneshift.com/articles/car-reviews/hyundai-palisade-2023-review-palatial-comforts-from-a-world-long-forgotten