Photos: Ben Chia & Lionel Kong
If you have a 100 grand or so to spend on a car, you may take a look at the Hyundai i30 here, and see it for what it is: a very capable hatchback that is well-built, efficient and packed with some pretty impressive safety features.
The i30 has now been facelifted, and the most obvious identifier is the revised front end styling. There is now a wider chrome grille, and it is flanked by sharper headlights that now incorporate V-shaped LED daytime running lights. The overall effect makes the i30 look somewhat sportier, and it'll probably look very cool when dressed up in WRC rallying trim.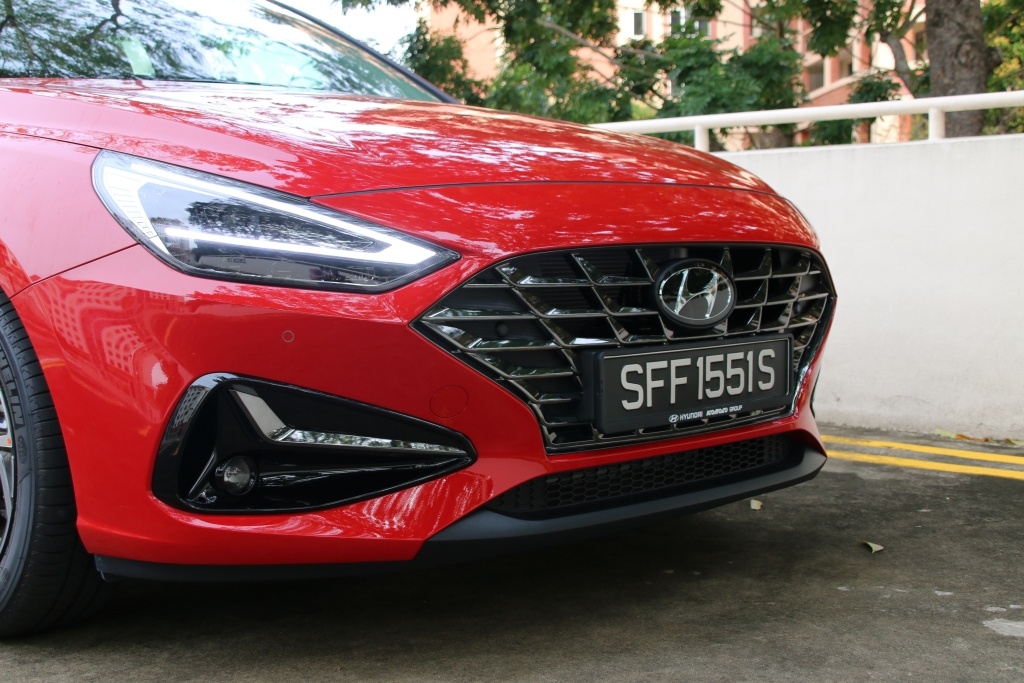 That's about it for visual enhancements though, but most of the i30's changes lie under the skin. The most significant one is the new powerplant, with Komoco opting to introduce a 1.0-litre three-cylinder turbocharged petrol engine with 120hp here to replace the previous version's 1.4-litre 140hp unit.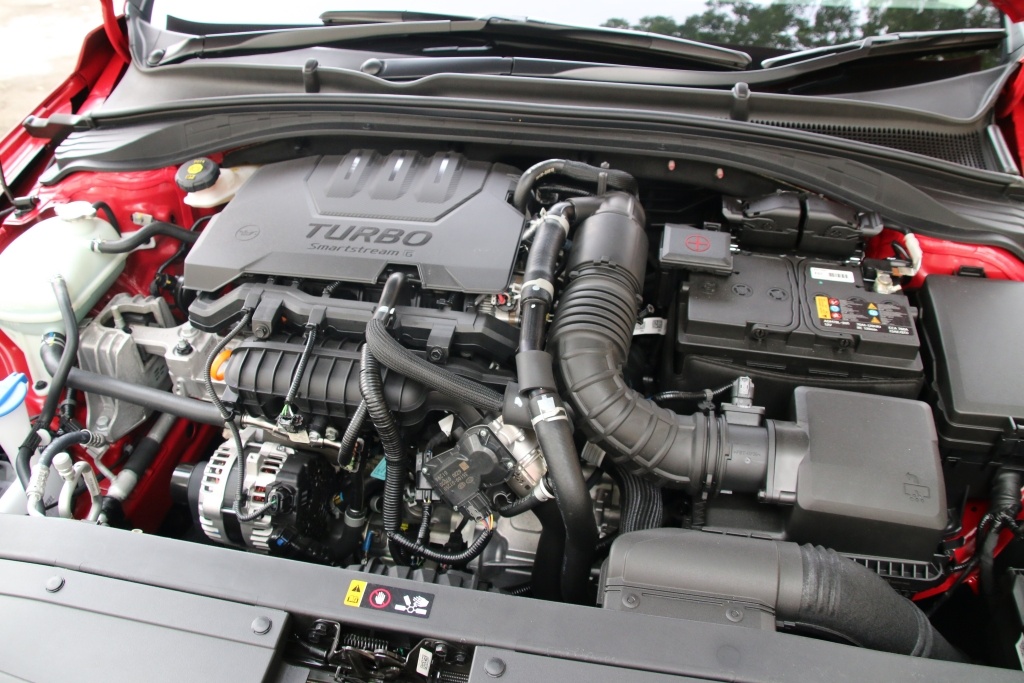 The intention is obviously to allow the i30 to drop below the 130hp threshold to qualify for a Cat A COE, but the other implications of the smaller engine is of course better efficiency, as well as a lower road tax bill.
Around town, the engine is peppy and energetic enough, but it does strain a little if you need a bit of speed on the highway. The engine is mated to seven-speed dual-clutch transmission, which works pretty well, with very few signs of that uneasy lurch and jerkiness that can afflict some other DCTs.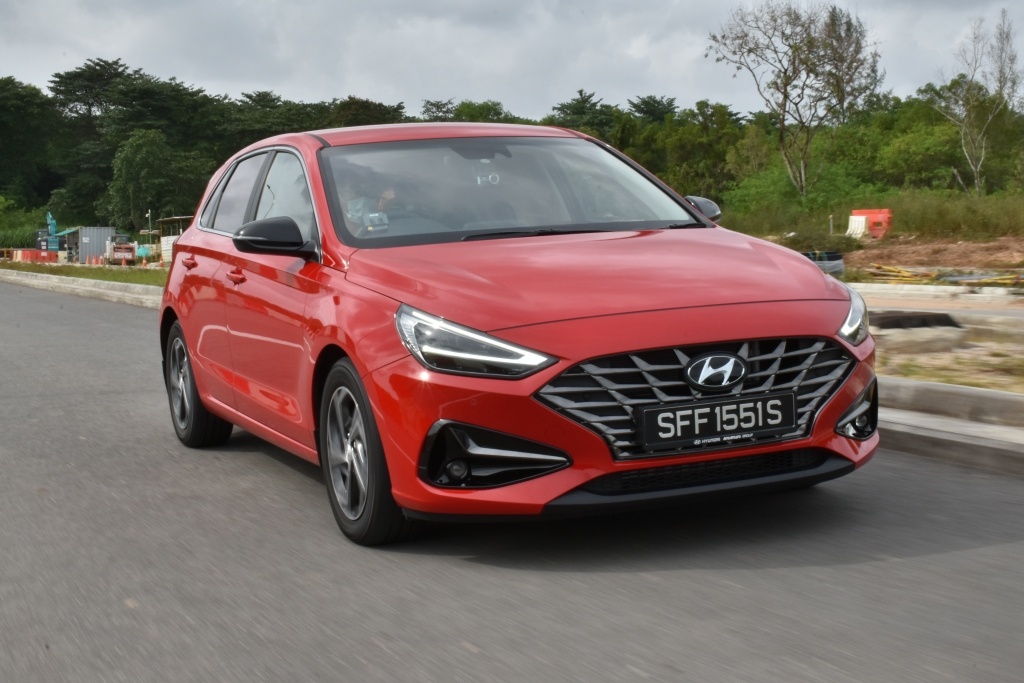 Hyundai quotes an average fuel consumption figure of 5.3L/100km, which you could probably come close to if you're careful with the throttle. In reality though you'll probably edge somewhere around 6 or 7 with a more regular driving style.
More enthusiastic drivers though would actually appreciate the i30's driving abilities. For a seemingly ordinary family hatchback, the i30 drives rather well. The handling is fluid through the corners, and there's a remarkable sense of poise and control. No wonder the i30 N hot hatch feels like such a sensation to drive, if it has such a capable chassis as a base to start with.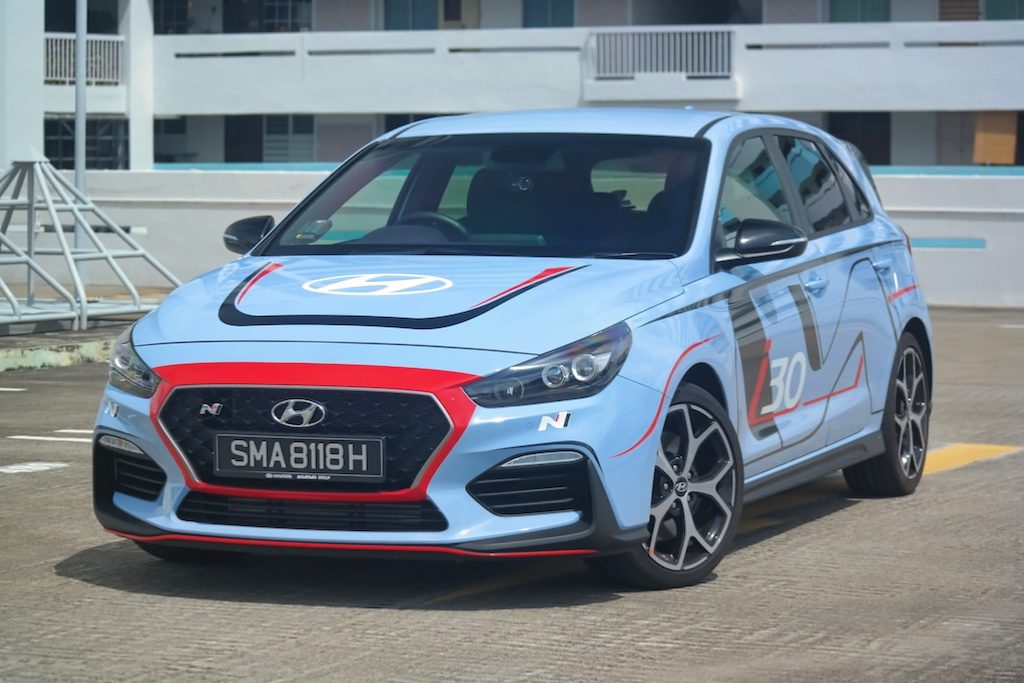 If you like your i30 with a bit more performance, check out the manual-only i30 N
It rides reasonably well too, with the car only really disturbed by very large bumps or expansion joints. And despite having to wring the engine sometimes to get some meaningful forward momentum, it doesn't sound too coarse, and the i30's overall levels of comfort and refinement feels pretty well-sorted.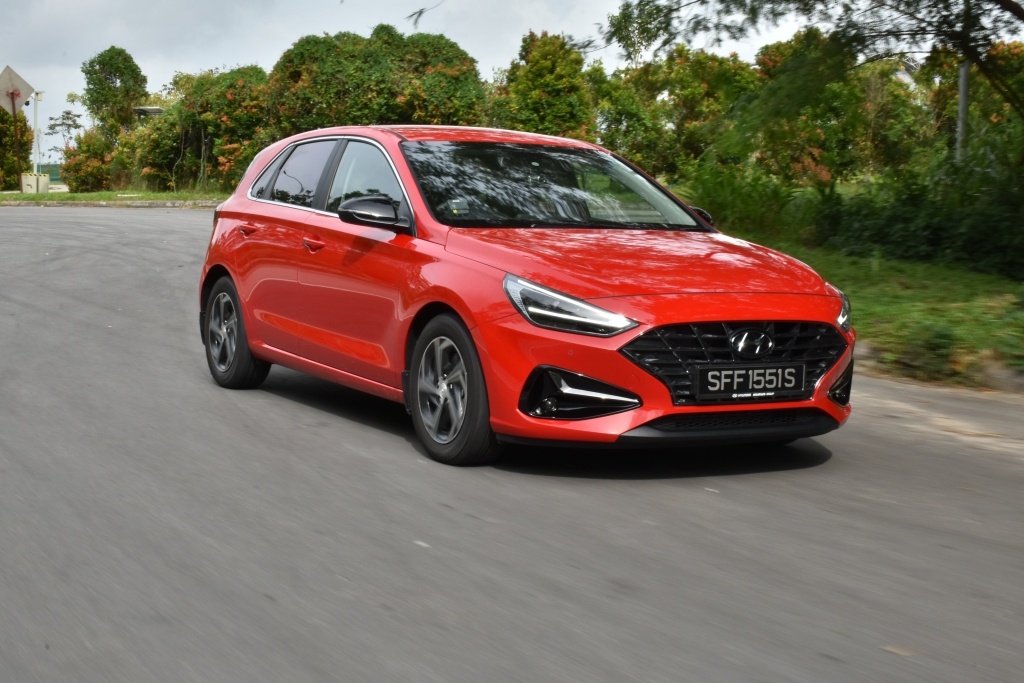 The facelifted model also brings with it a full suite of driver assistance safety features, under the Hyundai SmartSense package. Essentially, they are all things that help keep you in your lane, and prevent you from running into somebody, whether in front, at the side, or while reversing. It'll certainly be very hard to get into an accident in the i30 indeed.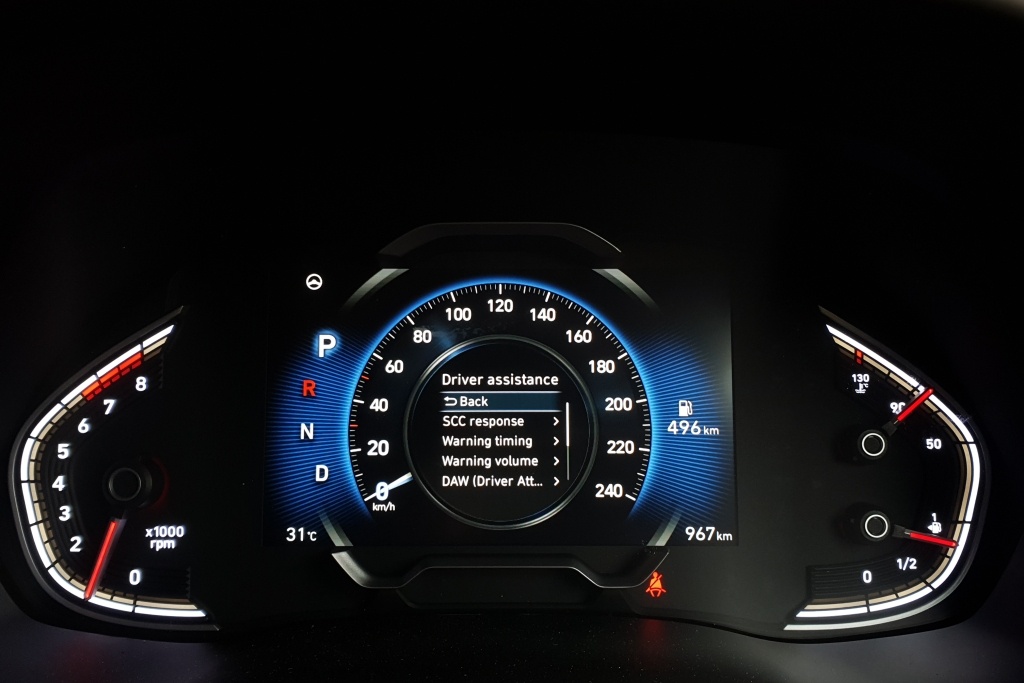 There's also a few minor updates to the interior too, with the facelifted i30 now featuring a wireless smartphone charger on the centre console. The instrument cluster is also now fully-digitalised, while the infotainment system now incorporates Apple CarPlay and Android Auto compatibility.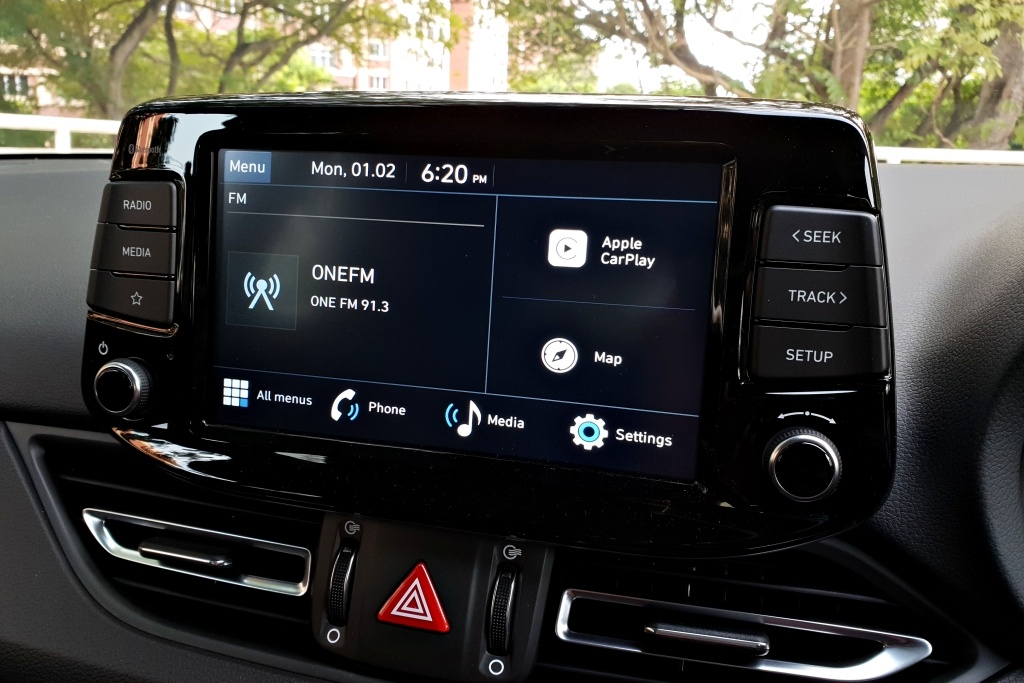 Objectively speaking, the i30 is actually a very complete package, and at $103,999 inclusive of COE, it's quite reasonably priced too. However, the i30's biggest issue is what lies across from it on the Hyundai showroom floor.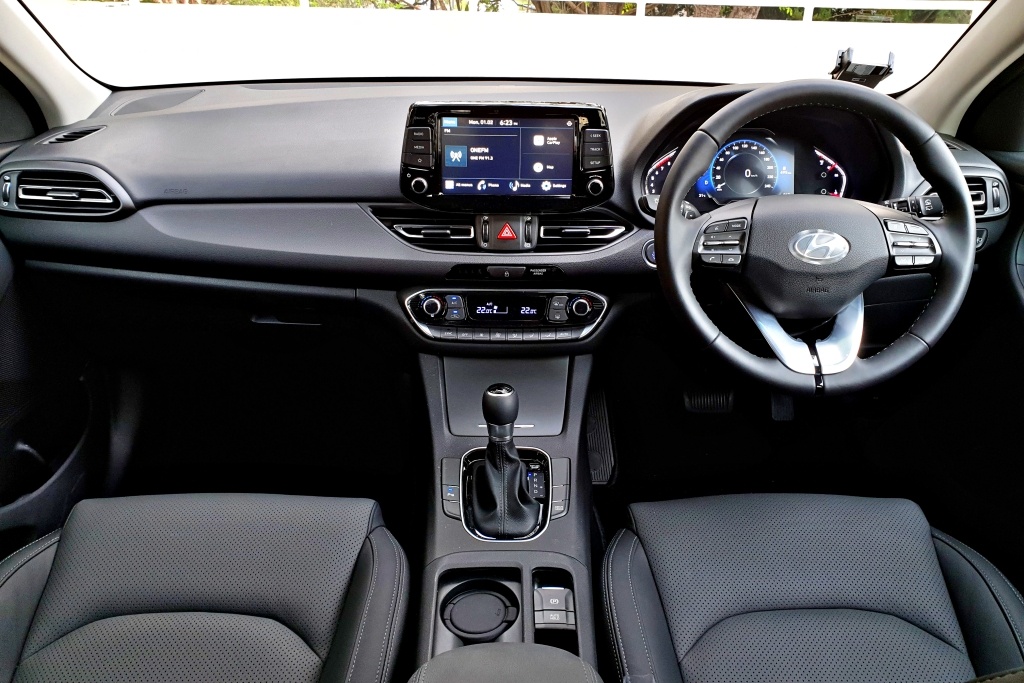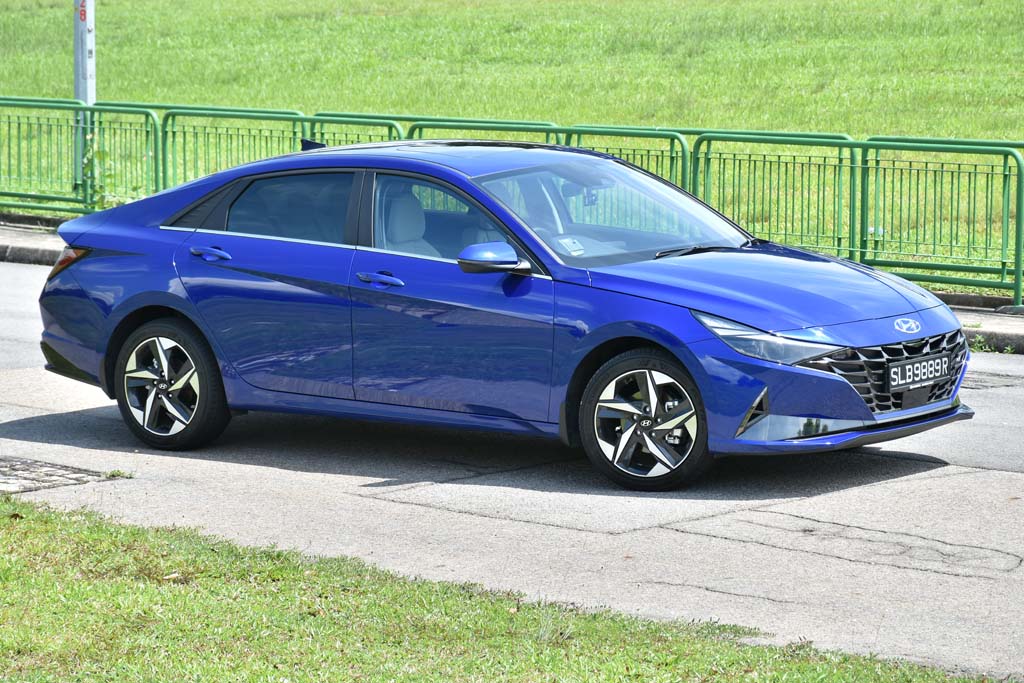 But if you compare like for like, there are few other hatchbacks on the market that can match the i30 for competitiveness and value. The recently-launched Honda Jazz retails for around the same price but is a smaller car overall, while the Mazda 3 Hatchback offers an equally premium driving experience but with a significant bump in price.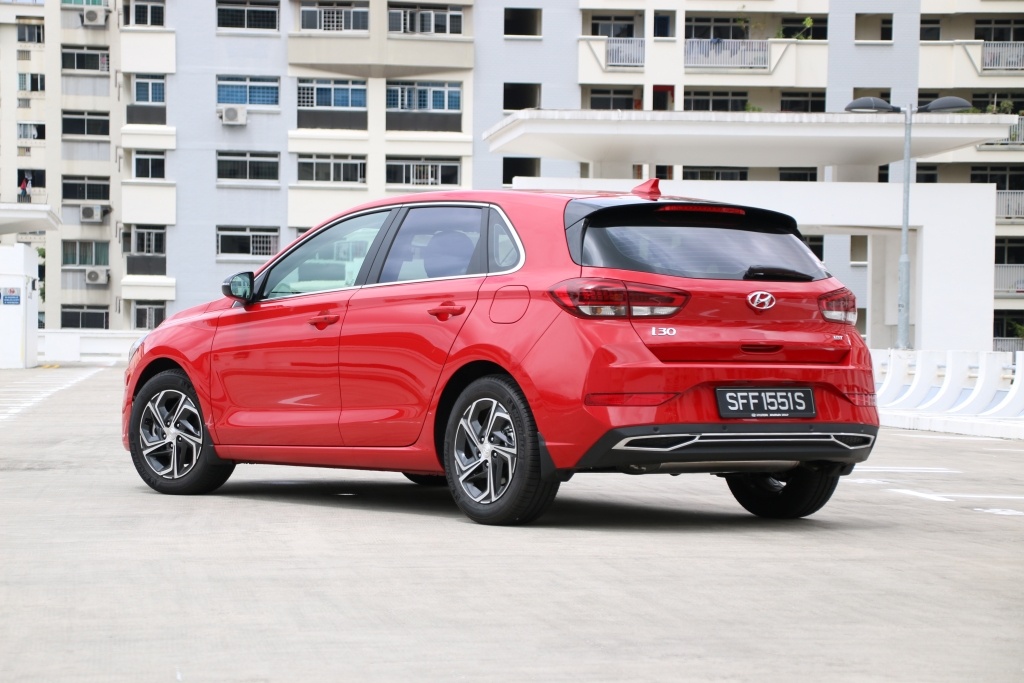 Meanwhile, the hatchback class benchmark, the Volkswagen Golf, has recently been discontinued, and while the new eighth-generation model is expected soon, it's hard to see the VW matching the Hyundai's price point when it arrives.
Compared to the Avante, the i30 has a more sophisticated drivetrain, is probably a touch more engaging to drive, and its smaller engine is somewhat lighter on your pocket too. That's quite a lot going for it, and it would be remiss to dismiss the i30 simply because of the sexier-looking sibling sitting across it on the showroom floor.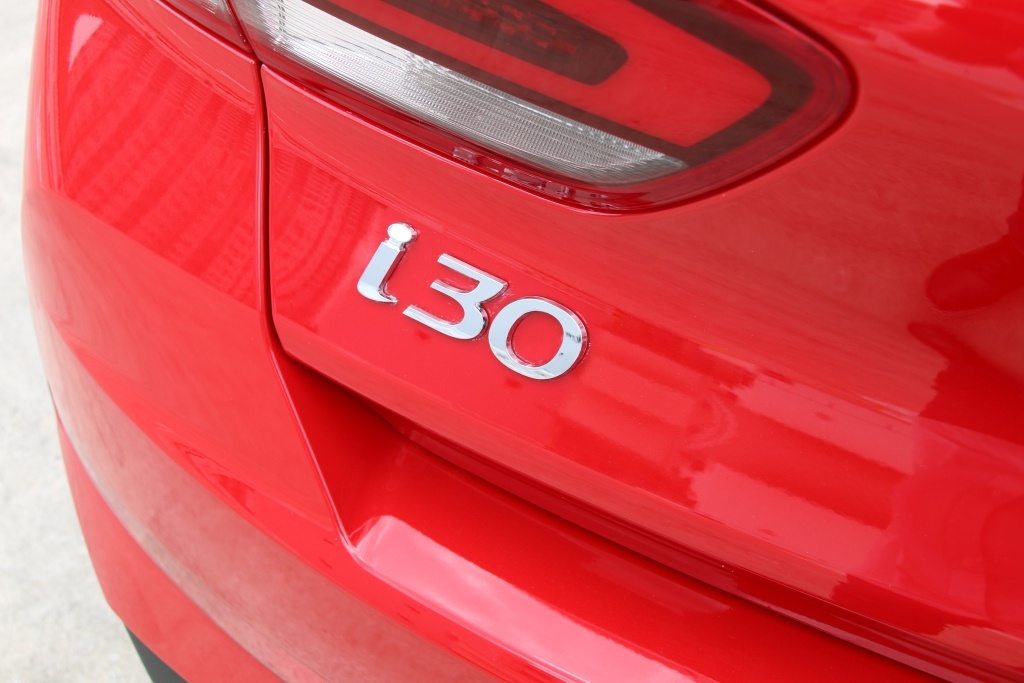 Hyundai i30 Hatchback 1.0 Turbo
Engine 998cc, inline 3, turbocharged Power 120hp at 6000rpm
Torque 200Nm at 2000-3500rpm
Gearbox 7-speed dual-clutch
0-100km/h 11.2 seconds
Top Speed 196km/h
VES Band / CO2 B / 122g//km
Fuel Efficiency 5.3L/100km
Agent Komoco Motors
Availability Now
Find out more about the i30 Wagon and i30 Hatchback.