Travel is could be the best medicine for those who are tired of routine life. As leisure, hanging out with friends, or taking a short break is saving energy for tomorrow, leaving everything behind and taking a trip would be saving energy for your life. Taking time out and recharge for a better everyday life - that is a trip.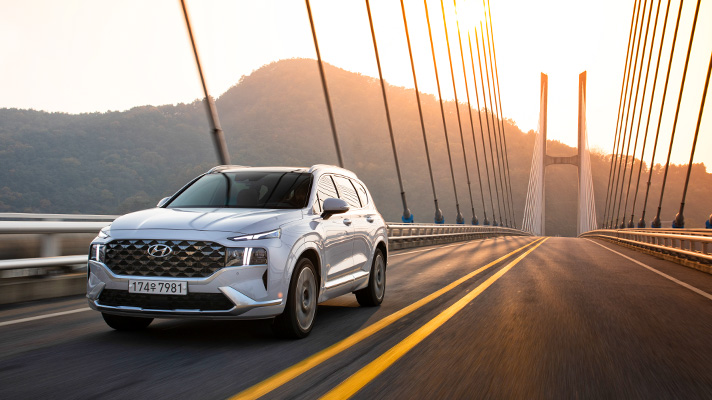 People say the Covid-19 pandemic has destroyed their lives; not just their everyday life, but also opportunities to travel that have freshened up our mind and body. It is now hard to go on a trip that used to recharge your batteries. You need to relax and free your mind more than ever, but now it all seems so hard. Even in these difficult situations, however, we're making new rules, trying to follow them, and preparing for the era of the post-Covid. What would a trip look like then? Let's micro travel - a way of traveling after Covid - in Santa Fe.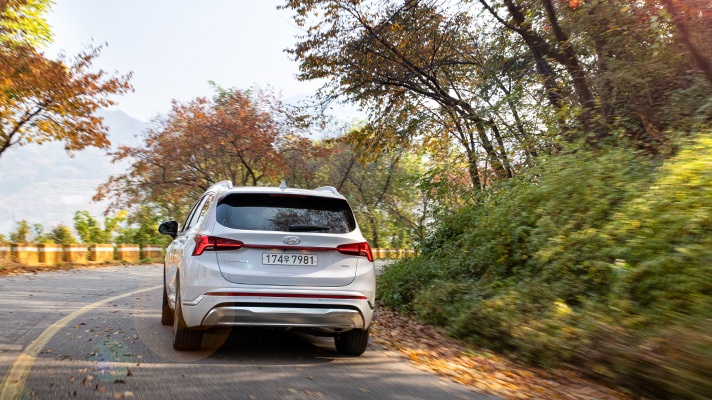 Micro travel means to travel light to the countryside in a car; anyone can just hit the road if you have a car. It may not sound as fancy or glamorous as long vacations far away we used to have, but during micro travel, packing light will relieve your stress, and we can appreciate the beauty that has been overlooked. And if you are lucky, you may even be able to discover your secret place.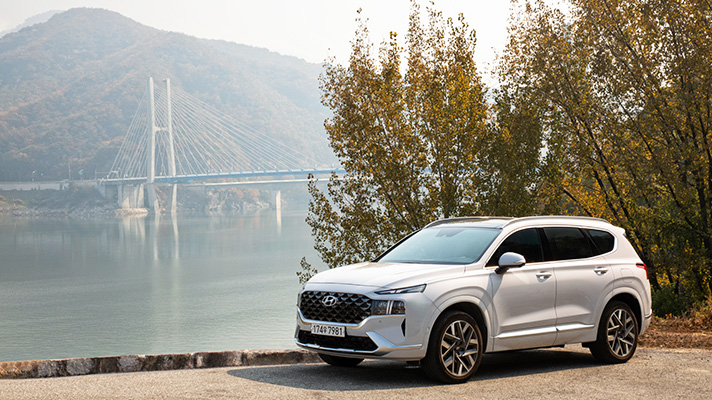 Korea has good geographic conditions for micro travel. There are many more mountains compared to the flatland, so the moment you leave the city, you can easily face picturesque mountains and forests - not to mention the sea close by. In particular, the distinct four seasons make Mother Nature more prosperous. Once you've found a place you like, you can always visit there again and enjoy the different colors of nature each season.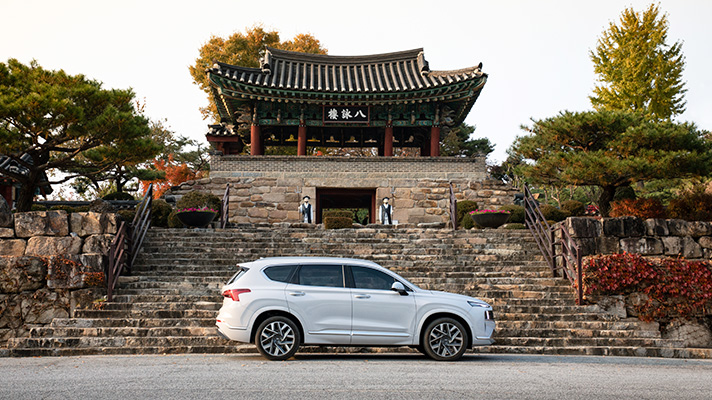 Archaeological and cultural sites looking as part of nature also enrich micro travel; it would also be a good idea if there is a place you've always wanted to go to.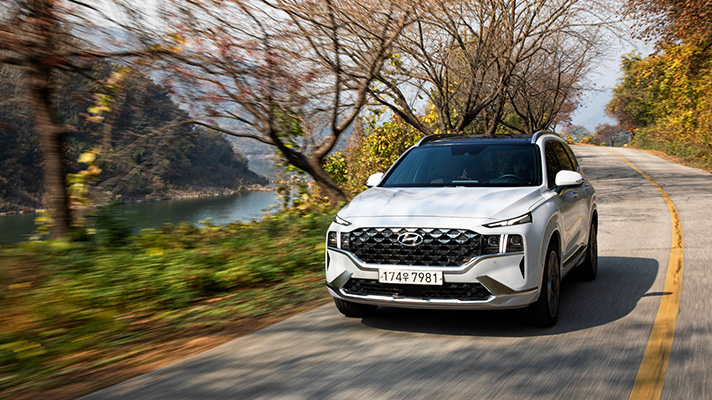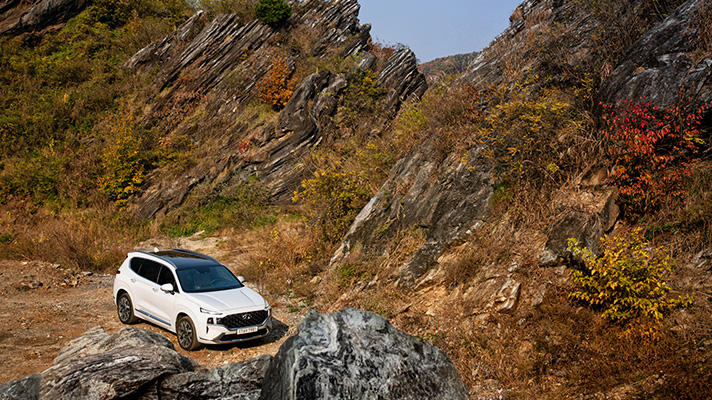 Santa Fe can be your true friend for micro traveling. As a fine urban family SUV, it minimizes road noise and vibration on the city streets to provide a comfortable driving environment. Also, various driving modes can be selected according to the driver's character and road conditions, making it easy to navigate tricky roads. If you are on the road in sweet Santa Fe, don't forget to try off-roads or curvy hills - you may feel the beauty of micro travel.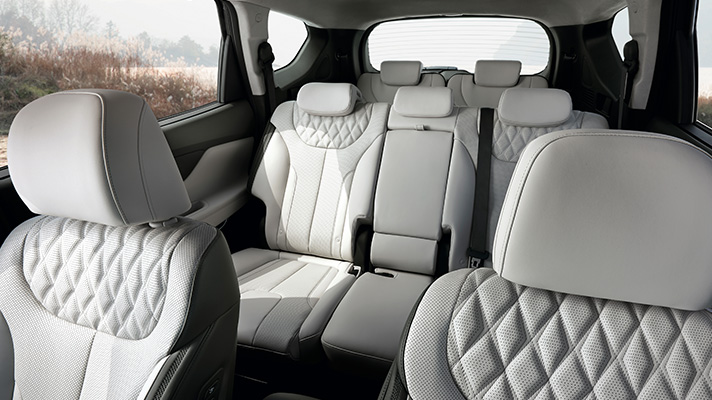 The spacious interior of Santa Fe provides a comfortable space for family trips. It's also easy to store the tools you need for travel. If you have found a place where you don't want to leave now, its back seats fold down flat in the second and third row to create a small lounge. It is also possible to sleep inside.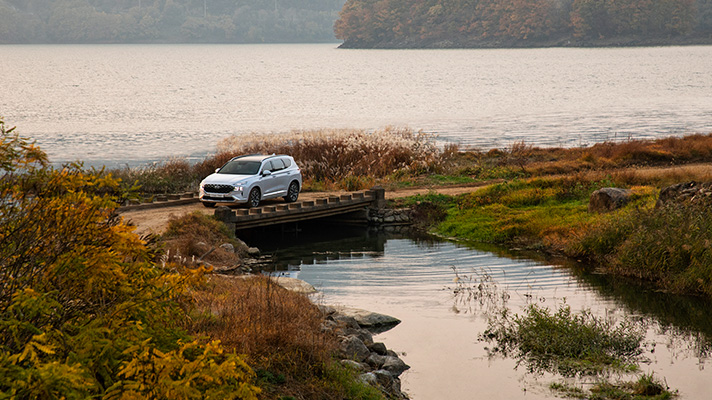 Micro travel starts from the moment you get in the car and start the engine. Your journey is not just running towards the destination, but also the beautiful scenery showing out the window and the sudden bumpy roads in front of you. There is no need to worry even if you are going through a way you have never expected; if you have found beautiful scenery, let it be your destination for the trip.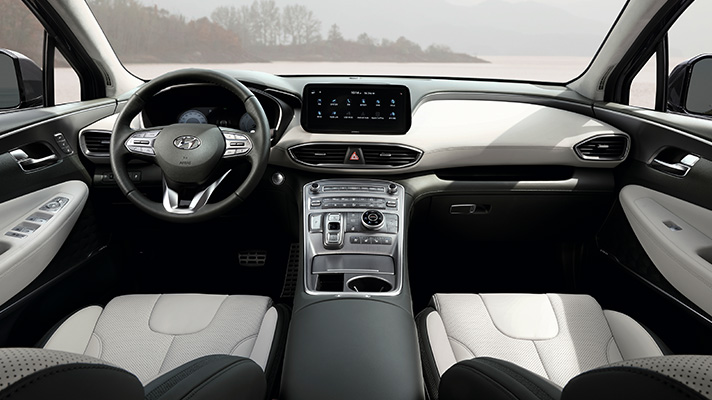 If you're tired of going in the same routine every day, just try sitting in the driver's seat and start the engine; as soon as you hear the lovely engine sound with the car seat feeling ever so soft around your back, your journey has already begun. Try to focus on the mountains, fields, rivers, and lakes around us. It's not that hard to find beauty in a landscape that you couldn't notice before. Your destination doesn't always have to be a famous tourist attraction that drags people from all over the world - traveling has more meanings than just where or how.
Photograph by Choi Jin-ho
Explore the all-new Hyundai SANTA FE Hybrid