The new Tucson, which has upgraded to the fourth generation, has completely renewed its interior and exterior by applying a new third-generation platform. In particular, it features enough indoor space comparable to medium-sized ones through the optimized interior design. It also offers the 'fold & dive' feature, which allows the class' maximum level of rear leg space and the seat to be folded and flattened at once. Thanks to this, the passengers can utilize the back of the first-row seat completely different ways. Let's take a look at the New Tucson, ever-changing with bigger space.
My Own Little Silent Office
Sometimes everything seems so hard to get done – when you're at home or the office. The coffee shop is too much crowded, and the library is too quiet to do your job. Renting a shared office or study room is too costly. But, if you could park your Tucson in a quiet place, you can use it as your own private office. You can fully concentrate on anything without a time limit. The woman in the clip parks her Tucson up on a hill in the city and loses track of the time in the back seat. The Tucson still has plenty of seats in the back, even if you put a small desk for your laptop.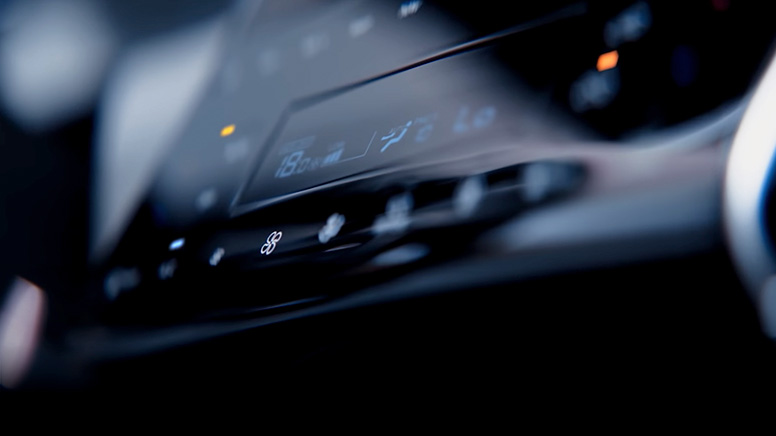 Climate control is also important to create a more focused environment. And at the same time, you don't want to stand up in the middle of something and reach for the center fascia. In Tucson, you don't even have to move.
After the woman feels hot, she says "let me feel cool", then the vehicle automatically turns on the air conditioning and the seat ventilator. This is due to Tucson's voice recognition system, which operates several functions at the same time with a single command. Soon after, she stopped her work for a while for a break. Tucson's open cluster provides a wide view of the front without any blockage, giving it a sense of openness.
Your Private Comic Room
In the afternoon on a rainy weekend, a man is lying down, looking comfortable as ever, reading a comic book. It looks like he is resting in his room. However, as the scene continues, it turns out that he was reading a comic book in Tucson. Tucson's second-row seats can be folded at once with the "Fold & Dive" function, making it easy to arrange a space where you can lie down and relax. If you are too bored on weekends and want to read comic books, but too lazy to find a comic book store, just leave your house – like the guy in the video. Your private comic book room is a step away; just get a few comic books and a pillow to lean on comfortably.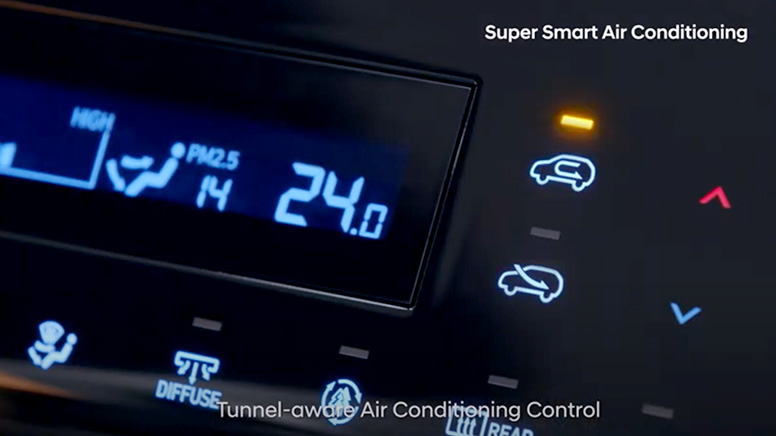 There is one more new feature of Tucson that helps him read comic books in a cool, refreshing space. 'Multi-Air Mode' uses multiple vents for air conditioning and heating to create a more pleasant indoor environment with a gentle wind. When this mode is activated, the air is dispersed to the newly added multi-air slots in the driver and passenger seats in addition to the normal air vents. The overall wind volume remains the same, but the dispersion of wind reduces direct air contact and softens the air. This mode can be switched on and off with just a slight touch on the full-touch screen on the center fascia.
My Little Music Studio – DJ Room
It is not easy to use musical instruments or turntables that make a loud noise at home. For you, it is just practicing some music, but for your neighbors, it can be a disaster. But in Tucson, you can play your music as much as you need without having to worry about anyone listening to it. Starting with dedicated speakers that provide a solid base tone, various mixing devices can be installed and the notes and effects can be combined according to the notes that exist in your head. If you install lights that change as the volume or melody changes, the mood will heat up even more.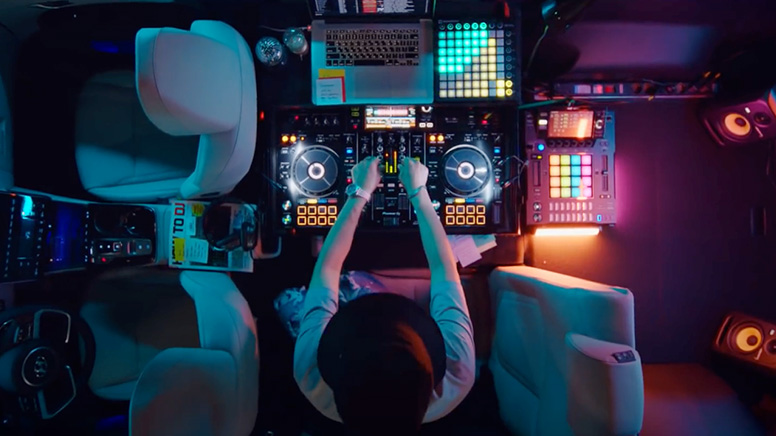 Even if work efficiency increases and you want to stay up all night, you wouldn't have to worry. The man who was eager to work on music naturally takes his hand to Tucson's infotainment screen. He gets to turn off the light inside the house and lock the gas valve, then gets back to practicing. This is due to Tucson's support for the car-to-home function, which allows users to control home IoT devices. From lighting to the air conditioner, heater, smart plugs, and gas valves, any home appliance connected to the car-to-home feature can be monitored and managed from the car. Of course, it is possible to set the temperature of the room in advance and turn on the lights on the way home after you are done practicing.
My Cozy Private Cinema
Tucson indeed has quite a multi-functional space. With a beam projector and a screen, Tucson's back seat turns into a cozy private cinema. If you lie down on a second-row flat-folded space and lean on a cushion right in front of the trunk, you won't be needing a seat in a fancy movie theater anymore – you can enjoy your favorite movie, just like the cute couple in the clip. You won't even have to wait for anything. Just choose your favorite movie and get into your Tucson.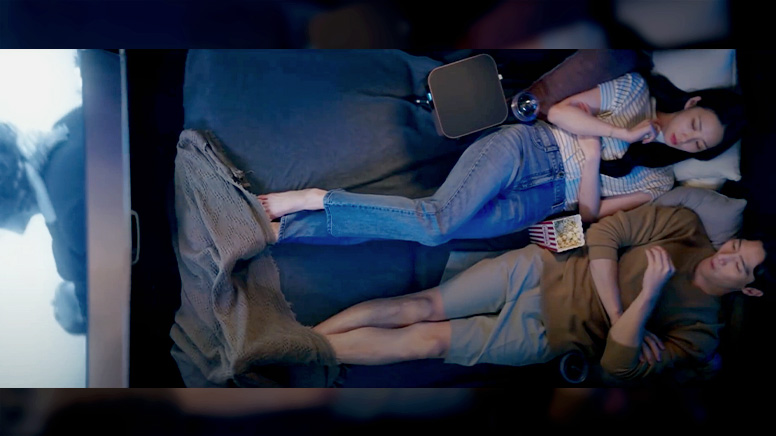 Tucson's backseat can also become your private cinema anytime, anywhere – in front of the house, in the middle of the parking lot of a park, or on camping sites in nature. Tucson becomes even more useful in times like this; when people can't go to the movies because of the COVID-19 pandemic. In addition, Tucson's BOSE premium sound provides the lively sound of various contents, from music to movies. The sound system can do all genres – thrilling, majestic, or glamorous music.
Refreshing In Nature – Private Yoga Studio
Even when the woman in the clip leaves for a quiet suburb for a refreshing, Tucson becomes a reliable companion. Even though she is in the middle of a forest, she still needs time for yoga. And for doing yoga, you need a wide and flat floor. She, however, doesn't need to search for that – she just opens Tucson's tailgate. Then she folds up the second-row seats and put a yoga mat on it, and there appears her private yoga studio.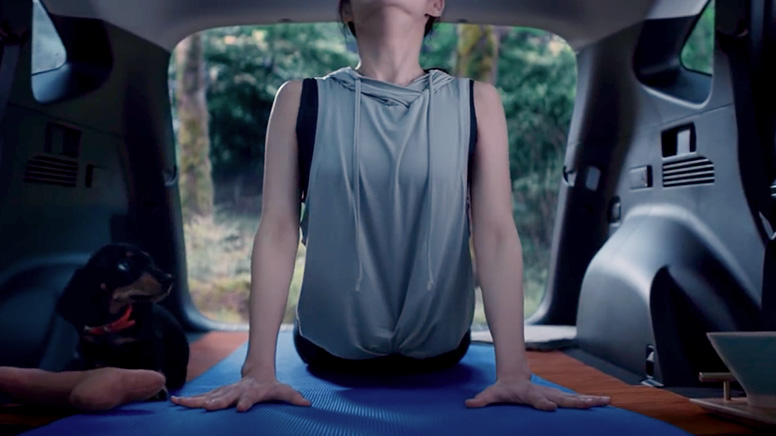 Tucson has its own job while the woman is busy doing yoga – now it needs to dry up the air conditioner that has been used on the way to the forest. 'After-Blow' dries the condensate on the evaporator and suppresses mold growth in the air-conditioning system, which can cause an odor during hot weather.
After the engine is turned off and the condensate on the evaporator drains naturally for about 30 minutes, 'After-Blow' activates for 10 minutes to dry the evaporator and any condensate leftover in the air passage. The air-conditioning system automatically allows the influx of outside air during this time to prevent humidity from building up. This is why you can breathe in the fresh air in your car – whether you're on your way to the forest, or back home from yoga.
Car is the place where we stay for the longest – cars have become part of our life, not just a means of transportation. The new Tucson can support anybody's lifestyles by providing a more spacious interior than any of its competitors'. Tucson's cabin transforms into so many different kinds of spaces – it can be your office, a private lounge for refreshing or a date, or any type of place you need. Enjoy your private space anytime, anywhere with the new Tucson.
Explore the all-new Hyundai TUCSON