Britta Reineke grew up with her father's love for cars and was interested in cars from an early age. In 2017, she made the switch from the fashion industry to the mobility industry and in 2019, she founded her mobility magazine ellectric - the ultimate destination for mobility and lifestyle with a feminine view. Britta test drives electric cars, scooters, and bicycles all the time, so who better to ask about the experience of driving an electric car?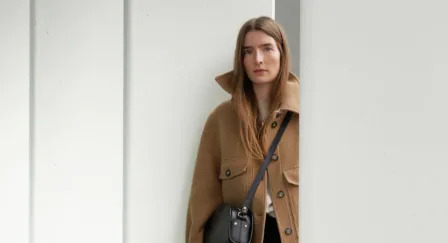 1. What's the most exciting thing about electric cars?
For Britta, the most exciting thing is "the silence when driving an electric car." This means that "you perceive the environment inside the car completely differently, especially when listening to music, so there's a real joy in driving electric. I also love that electric cars offer a very relaxed driving experience and a completely new sense of space as many EVs have interiors which feel like mobile living rooms."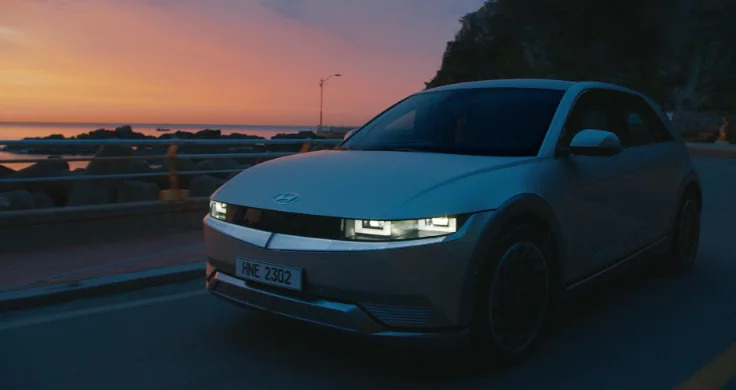 2. What are the main benefits of owning an electric car?
On the whole, Britta says that "EVs are cheaper to run. The cost of the electricity required to charge an EV is less than the cost of petrol (for a similar-sized vehicle driving the same distance). EVs are also cheaper to maintain, and servicing is relatively easy and less frequent. Also, EV's don't emit any tailpipe emissions which means you can help to reduce the air pollution in your local area and drive emission-free."
3. What new experiences do electric cars offer?
"Most EVs offer a new room concept and more space inside," says Britta, and "sustainable, recycled materials are being integrated into the interior of many electric cars like the IONIQ 5, for example." Another thing, unique to EVs, is regenerative braking (recuperation), which means that "when you brake, electricity goes back into the battery - so basically the battery is being charged while you're driving."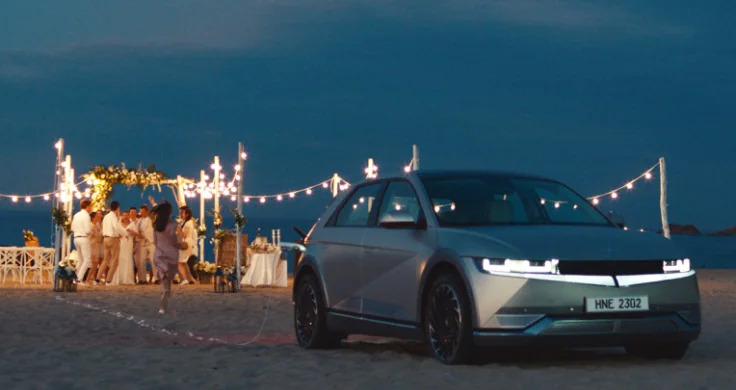 4. What's it like to drive an electric car?
"The all-electric power is what creates the energetic drive," says Britta, and this means that you get "pure driving pleasure, especially as the electric car is so quiet. For me, it's so nice not to hear any engine noise, which takes some of the stress out of the city and means that I can really enjoy listening to my favorite music. Accelerating is also fun in an electric car - it is immediate, quick, smooth and silent."
5. Will electric cars take over?
According to Bloomberg NEF's 2019 report on EVs, 30% of all cars in the world will be EVs by 2040. And electric car sales are increasing around the world right now. So, what does Britta think, will electric cars take over?
"Yes, especially as the Paris climate agreement has told us that we have to reduce CO2 emissions by 55% by 2030. This means that governments worldwide are tightening their emissions regulations and many countries have pledged to phase out combustion engines by 2030."
Within the next few years, "the prices for batteries will get cheaper, so the price of EVs will decrease. The charging infrastructure will get better, and people are becoming more and more aware of the fact that they have to act sustainably."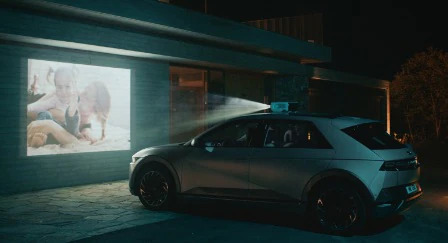 Find out more about Britta's drive in an IONIQ 5, here
If you want to find out more about charging an electric car and discover more about Britta, check out our EV Literacy series on Hyundai Worldwide(@hyundai_worldwide) on Instagram and our 5 questions about electric car batteries and charging article here on our website.