Explorer, eco-warrior and activist David de Rothschild is working with us as our IONIQ Ambassador. Our partnership is designed to help us all understand how we can minimize our individual impact on the planet and find more sustainable ways to move. Join us in our third interview with David as we find out more about what he thinks about the future of mobility and using sustainable materials.
What will the future of mobility look like?
The biggest changes in terms of mobility will be the shift away from the traditional performance-based markers of mobility. It will be driven more by the idea of an interwoven and interconnected world. I think we'll see more of the mobility narrative being integrated into the whole system.
There will also be changes in how we move and our transport systems, how we share data and information. We will see the rise in electrification and the hydrogen society and shared spaces – like the space inside automated Robotaxis that we will use for our commutes. I think all of these spaces will be more focused on what that space says about you and how lightly you travel. There will also be a rise in autonomous driving and AI that will be deployed to keep us safer on the road. Datapoints will also tell stories about what works and what doesn't, which will be interesting.
What does sustainable mobility mean to you?
Sustainable mobility means going from A to B inside a system where every touchpoint is connected and used to foster a more harmonious relationship with our environment. Instead of getting into a vehicle and closing the door and forgetting about the environment, I think there will be a more seamless experience between how you move, where you move, and the environment you're in. Mobility will also involve making sure you don't leave a trace.
The IONIQ 5's interior design redefines the car as much more than a method of getting from A to B for example – it is the place where we spend the most amount of time aside from your workplace and your home.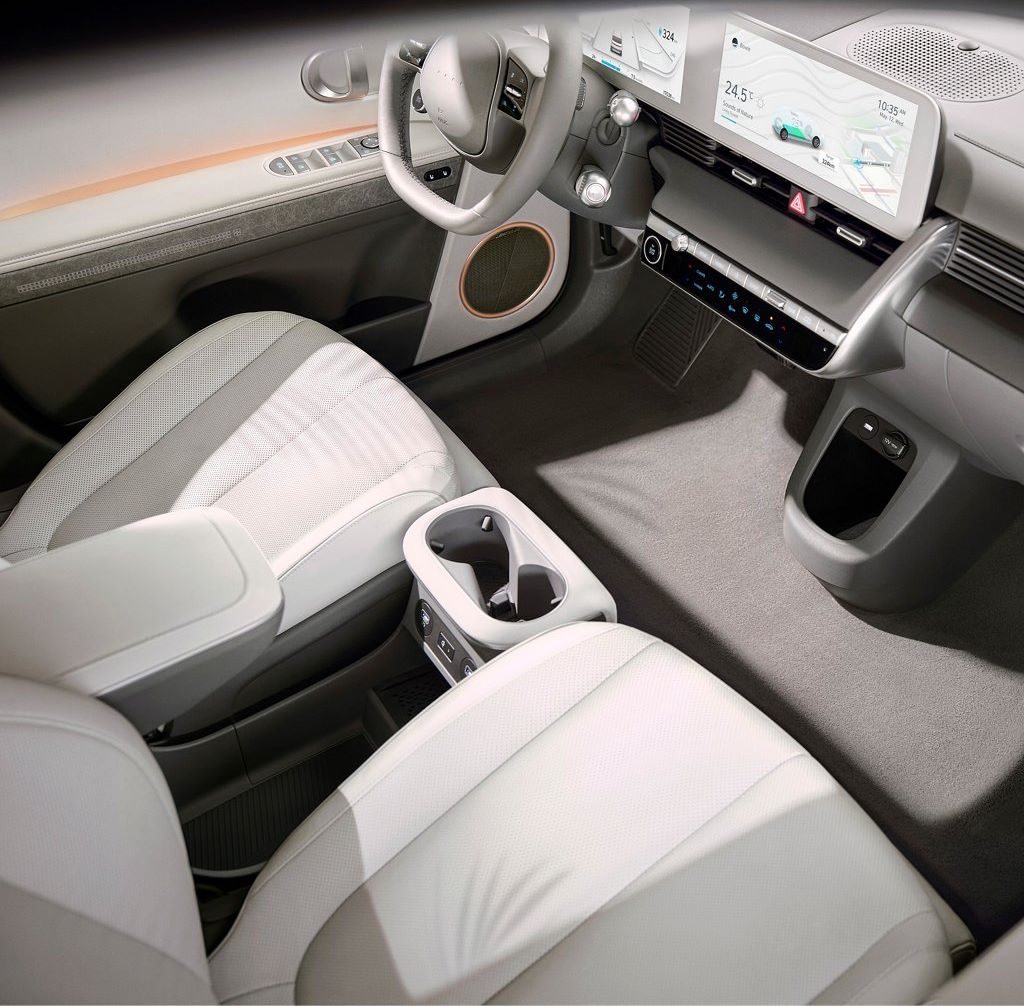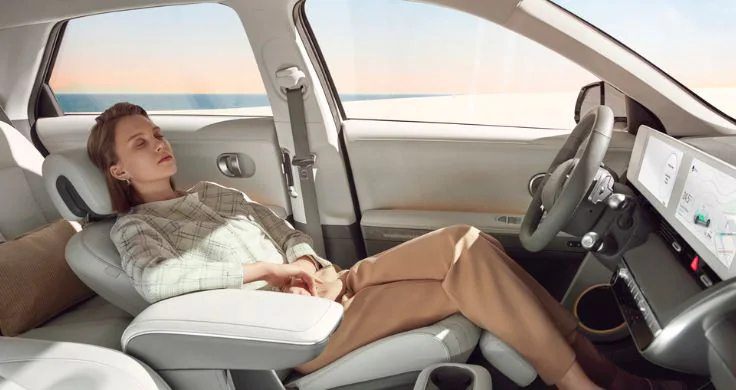 In 2010, my team and I worked on a project called Plastiki – a 60-foot catamaran built from approximately 12,500 reclaimed plastic bottles and a unique recyclable technology called Seretex. We used Seretex to build a superstructure for the boat to hold the bottles in. We worked with several different disciplines to try and figure out how we could actually make this vessel. We found a team in Denmark and worked with them to come up with a method and concept using PVC. There was a lot of R&D involved in the process and in the end, we created a new functional material out of waste.
How is Hyundai thinking outside the box when it comes to creating new materials from waste?
I've been impressed with Hyundai's commitment to ramping up the use of sustainable materials in their cars from the paint to the leather to the interiors. I think the thing that has impressed me the most is the closed-loop design process of using materials again and again. When this is applied at scale, every material choice has a huge impact and can create sustainable marketplaces. It's only becoming more exciting as new materials become available. I'm hopeful that there will be more closed-loop materials coming in. One project that does this is Re:Style where designers take old airbags, seatbelts, etc., and reuse them in fashionable items.
Hyundai is pioneering the use of sustainable materials inside the IONIQ 5 and the new SEVEN concept as well. The seat, lining, and carpet fabric inside the IONIQ 5 include bio components extracted from sugar cane and corn. The leather used in the interior is also dyed using flaxseed oil instead of oil derived from animal products.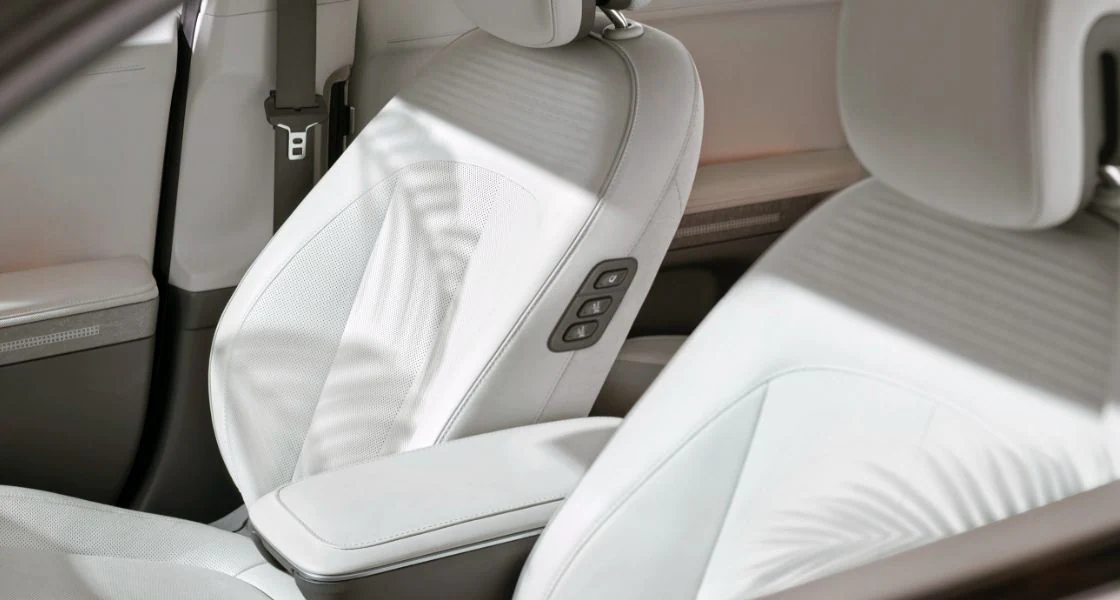 Follow Hyundai Worldwide(@hyundai_worldwide) on Instagram to out more about the IONIQ 5 and our use of sustainable materials. Stay tuned for more articles with David de Rothschild.