Exterior Design
IONIQ 5's unique exterior design is characterised by clean and sharp lines, creating a sleek and sophisticated look.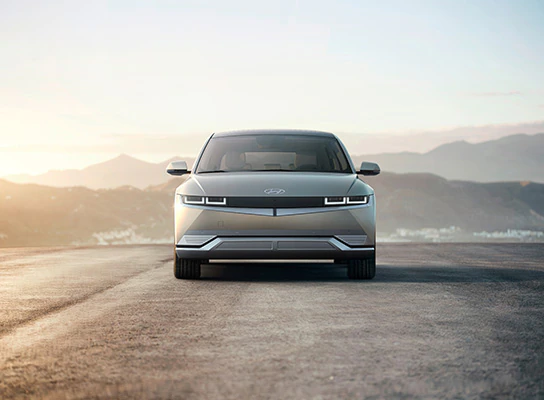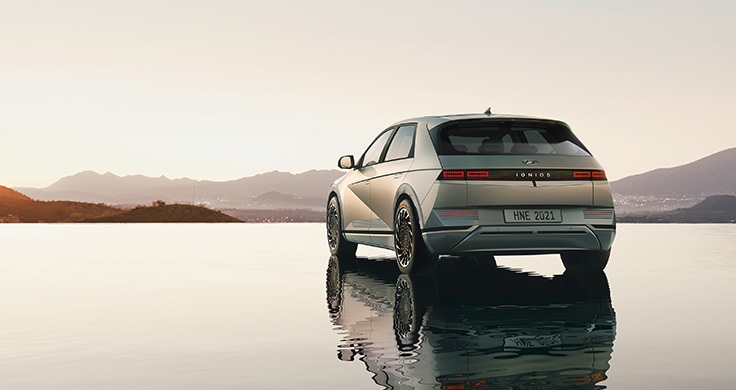 IONIQ 5's distinctive and innovative design provides a unique experience that can only be enjoyed in dedicated BEVs, suggesting a fundamental shift in design approach.
Its front end is adorned with arrays of pixel-inspired lights suggestive of the digital technology within.
Aero-optimized wheels further echo the Parametric Pixel design theme, offered in a super-sized 20-inch diameter, the largest rims ever fitted to a Hyundai EV.
IONIQ 5's crossover body type achieves unique proportions and short overhangs due to its elongated wheelbase. Measuring 4,635-mm long, 1,890-mm wide and 1,605-mm tall on a 3,000-mm wheelbase, IONIQ 5 offers D-segment-like space in a midsize CUV.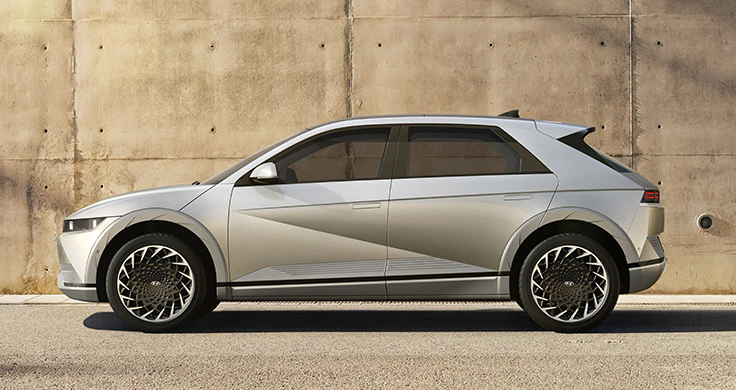 Interior Design
The model's modular dashboard includes a 12-inch full-touch infotainment screen exempt of hard buttons and a hoodless 12-inch digital gauge cluster that displays EV-related information while driving, such as battery status and nearby charging stations. Adjacent to the digital gauge cluster is a metal insert that can accommodate a multi-purpose tray holder.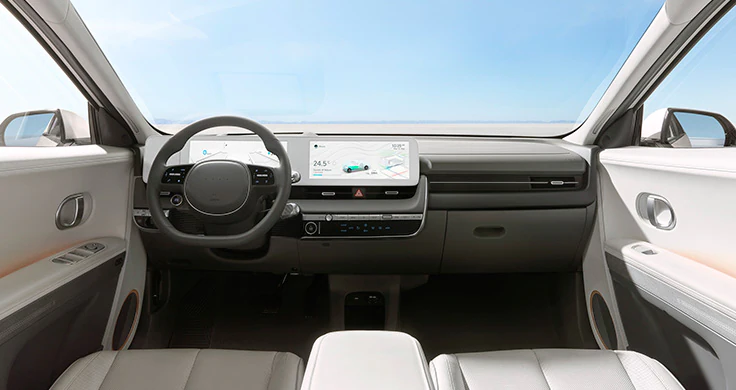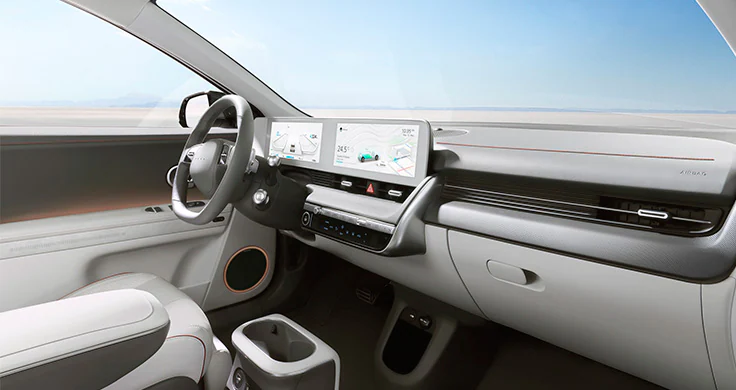 Living Space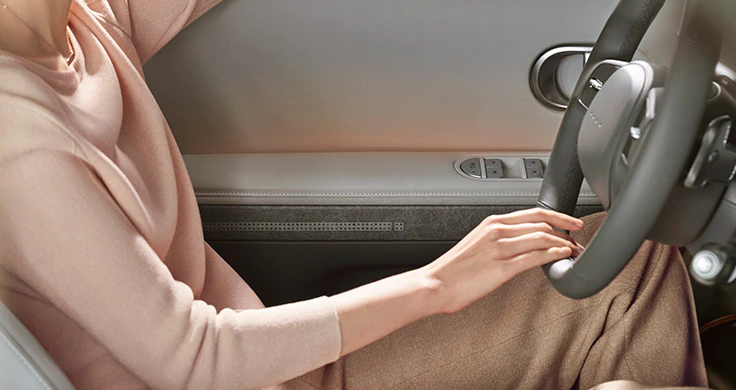 Spacious.
Customizable.
Thoughtfully-designed interior to meet up-to-the-minute lifestyle needs.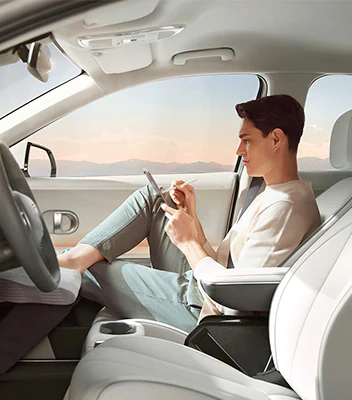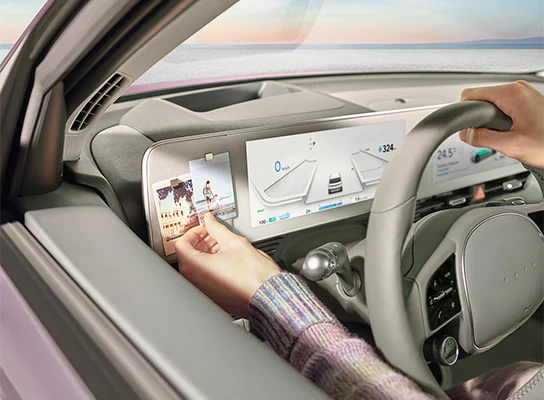 Universal Island, an innovative moveable center console that can slide back as much as 140 mm.
The sliding console allows passengers to not only enjoy more flexibility, but also freely enter and exit the cabin on either side when parked in a narrow spot. Second-row passengers also can enjoy center console features, such as cup holders, a 15 W fast wireless smartphone charger and USB ports. Universal Island truly redefines the center console, offering greater functionality than a static storage box.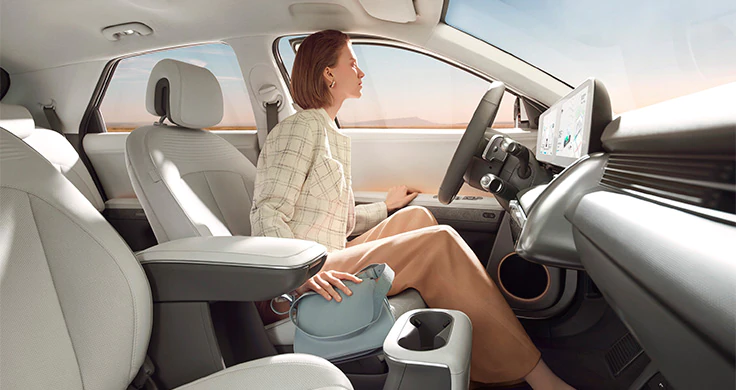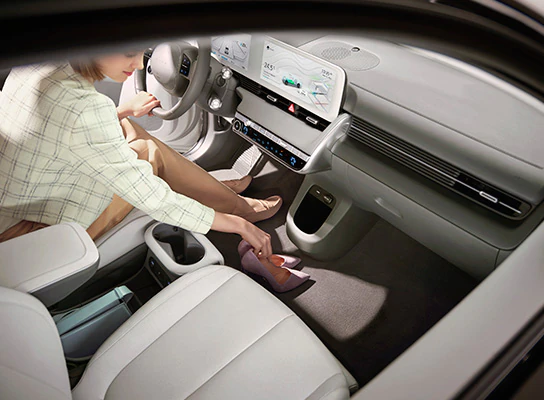 Dedicated BEV architecture allows long wheelbase and flat floors compared to midsize CUVs with conventional powertrains, enabling a breakthrough design.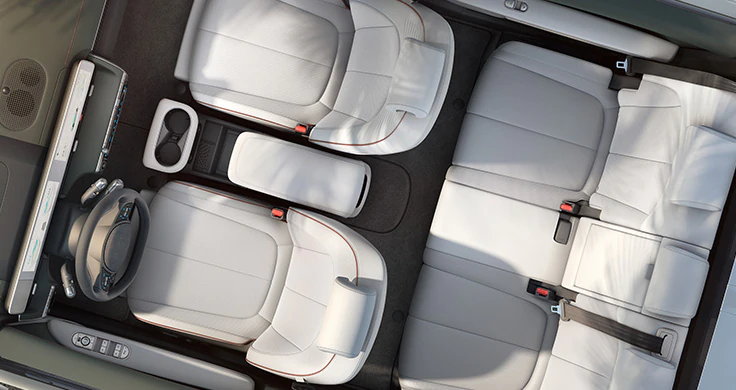 'Zero-Gravity' seats
IONIQ 5 is equipped with electronically adjustable 'Zero-Gravity' front seats. The seats recline to the optimum angle, offering a weightless feeling for the occupant, hence the name 'Zero-Gravity' seats. Hyundai reduced the thickness of these front seats by about 30 percent, providing more space for those seated in the second row. This allows passengers to customize the interior space according to different needs and situations.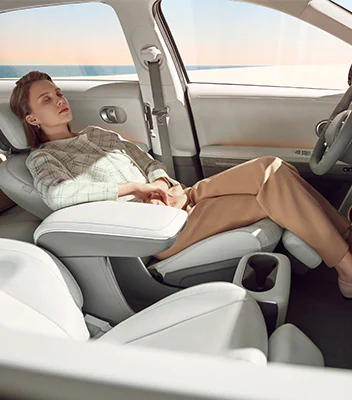 Reducing negative environmental impact with high-quality, eco-friendly interiors
One of the clear demands was the need for more eco-conscious mobility solutions with lower environmental impact. Designers addressed these concerns through IONIQ 5's use of eco-friendly and sustainably sourced materials.
The seats are clad in an eco-processed leather that is dyed and treated with plant oil extractions from flaxseed.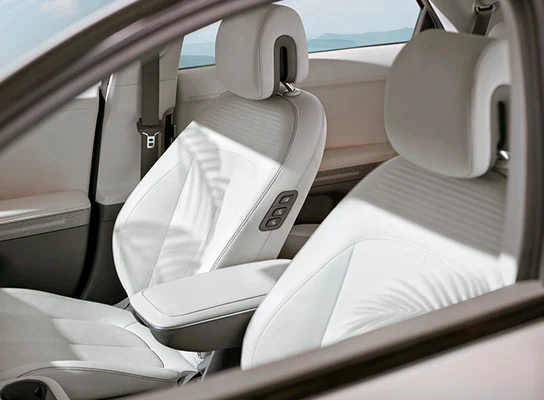 Other soft furnishings throughout the cabin consist of textiles derived from sustainable fibers such as sugar cane bio components, wool and poly yarns, as well as material woven from fibers made from crushed used PET plastic bottles.
Surfaces such as the dashboard, switches, steering wheel and door panels are coated in a polyurethane bio paint composed of oils from rape flowers and corn.
Vision roof
The vision roof of IONIQ 5 provides the interior with a greater sense of openness as IONIQ 5's ceiling consists of one large glass panel without any support materials.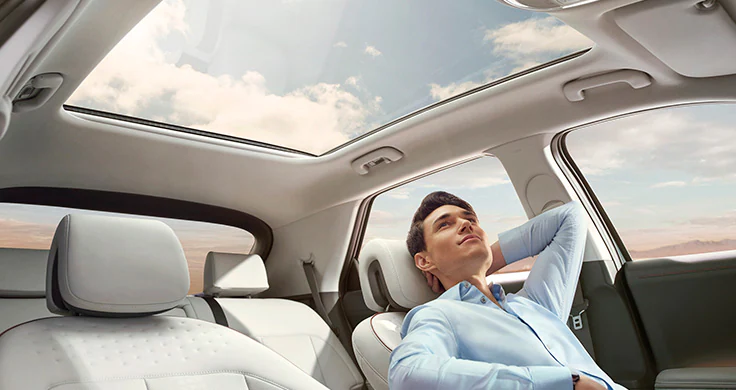 Vehicle-to-Load (V2L)
Customers to freely use or charge any electric devices, such as electric bicycles, scooters or camping equipment, serving as a charger on wheels.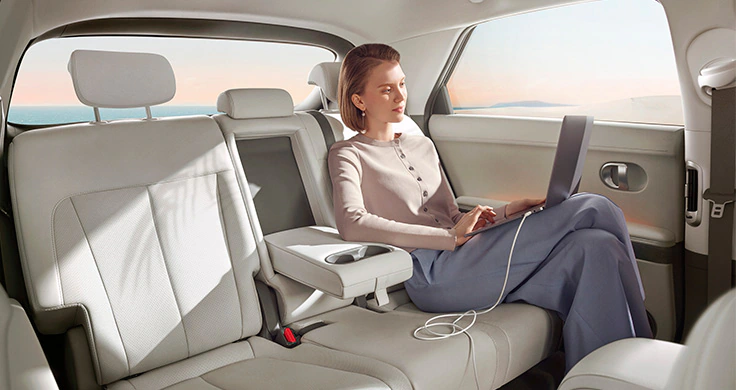 The V2L function can supply up to 3.6 kw of power. The V2L port is located under the second-row seats, and it can be activated when a vehicle is on. Another V2L port is located at the charging port on the vehicle exterior. Using a converter, customers can charge high-power electric equipment. The outside port provides power even when the vehicle is turned off.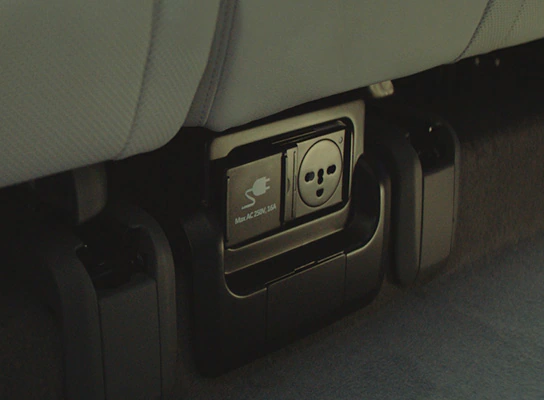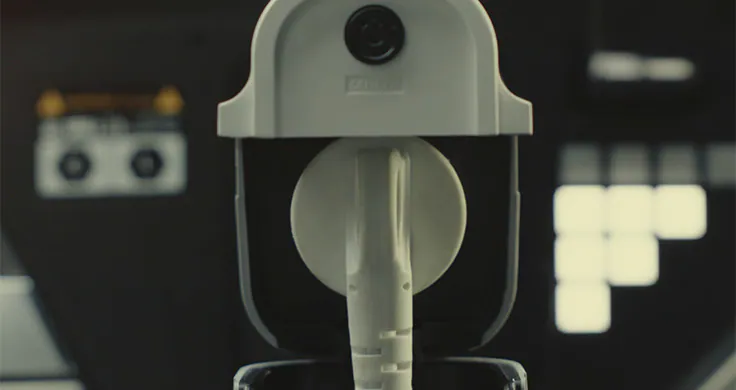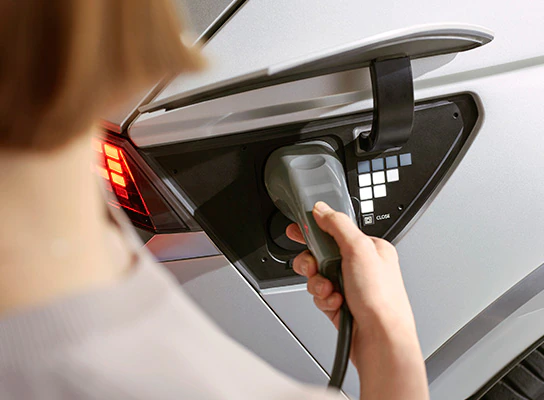 Ultra-Fast Charging
With a 350-kW charger, IONIQ 5 can charge from 10 percent to 80 percent in just 18 minutes. IONIQ 5 users only need to charge the vehicle for five minutes to get 100 km of range, according to WLTP.