We are on a journey
Leading the charge of a better tomorrow.
To seek innovation for the planet, innovation for all.
Bonding over passion to share the love and steps ahead together for a better future.
Connecting with like-minded individuals through sustainability and innovation. We believe in the future and freedom of mobility.
Hyundai is in progress to achieve Carbon Neutrality by 2045. At Komoco, we are here with you to transit towards a greener tomorrow. With our commitment to the future and your journey with Hyundai - you will always have better choices for tomorrow, today.
Join us on this electric motion™.
For Stephanie Lee, she has been trying to reduce her carbon footprint by making more sustainable lifestyle choices. She has been intending to make the switch to an electric vehicle (EV) for years. We invited her to share her views on why she made the switch to an eco-friendly vehicle.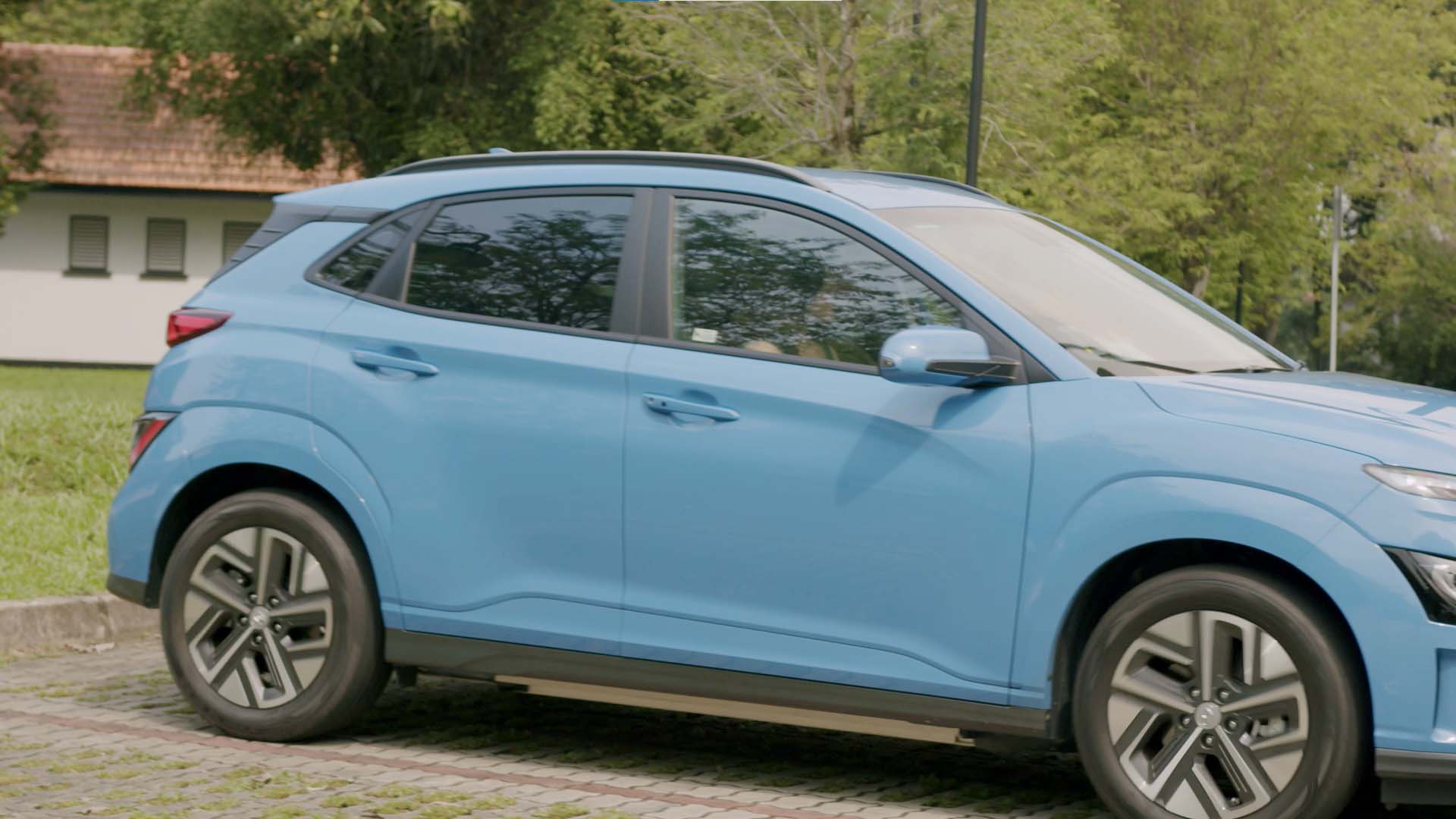 Why do you think driving an eco-friendly car is the future?
We need to be more thoughtful about how our decisions impact the climate. The entry barriers for EVs have significantly reduced. EVs are efficient and they perform as well as most typical gas cars people opt for.
How easy has it been to make the switch?
Super smooth 😊 way easier than I anticipated, which is a nice surprise!
What is the one thing you wished you knew before you made the switch that would make the decision easier?
That not being able to install a charging point at home (yet!) isn't as big of a deal as people think. There are plenty of charging points available island wide, you just need to tweak some lifestyle habits to accommodate them. The changes are really small, like doing your groceries in this mall instead of the other one. Overall, these are changes my family and I have been more than happy to make if it means we get to reduce our carbon footprint. 😊
Find out more about the KONA Electric.