SINGAPORE – We first drove the Hyundai Palisade two years ago, and found ourselves asking why would anyone in Singapore buy one, given that it is a car that can barely fit into most parking lots here, and would incur a significant amount of running costs considering its massive 3.5-litre V6 engine and resulting hefty road tax and fuel bills.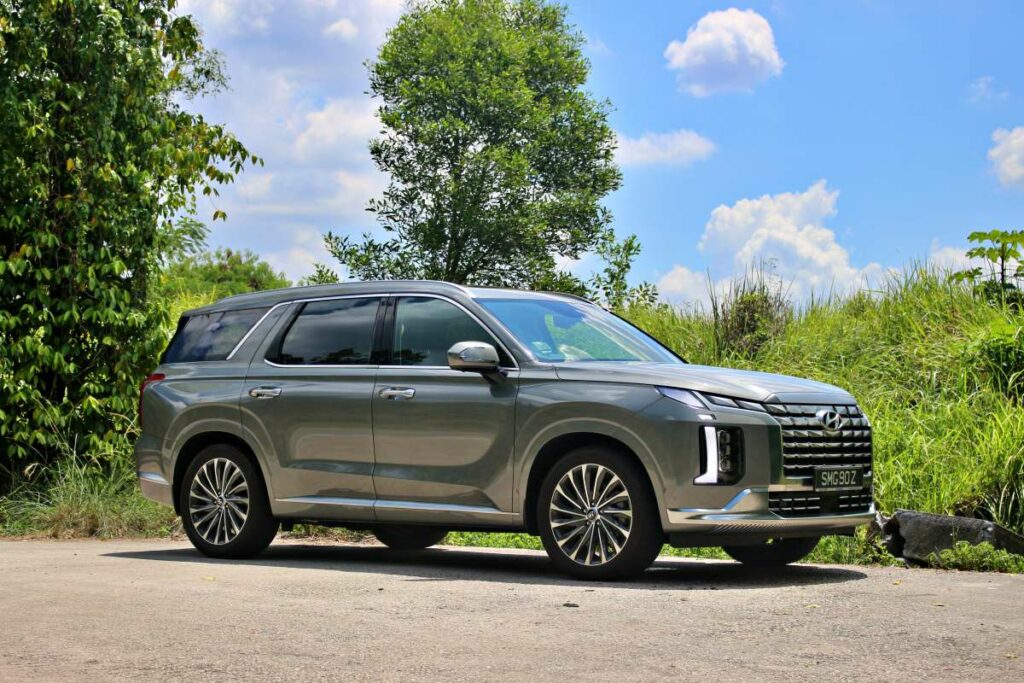 Nonetheless, there's no denying that it offered a different sort of experience, one akin to travelling around in a palace of sorts. If you were looking for a luxurious people mover that's slightly different from the norm, then the Palisade made for a pretty good choice, given its impressive list of creature comforts and features that made it seem like pretty good value-for-money, relatively speaking.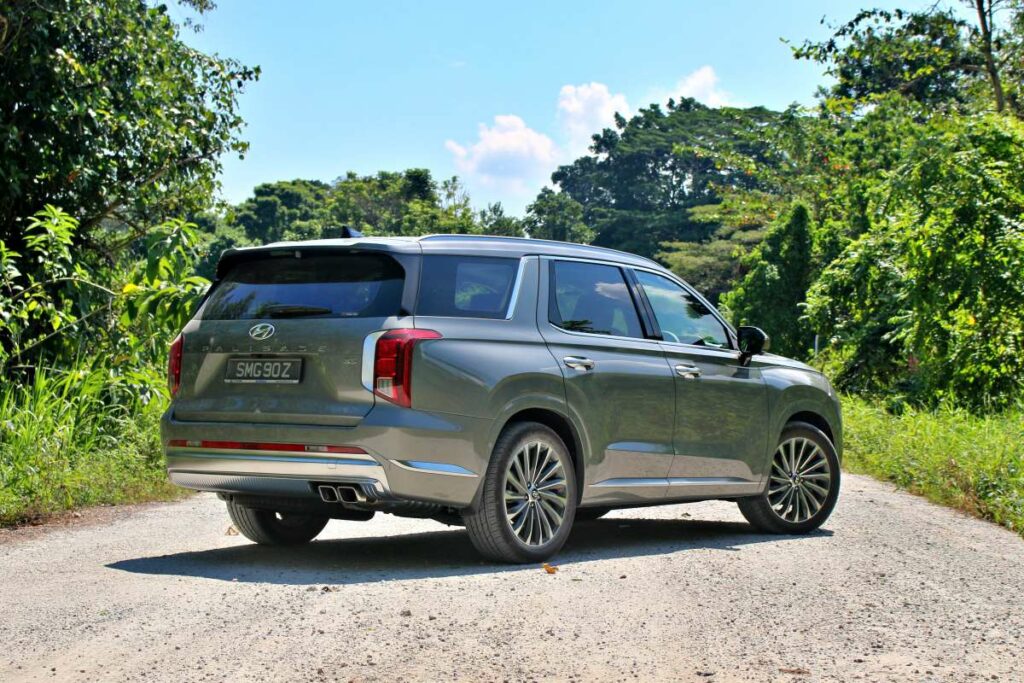 Two years on though, and the Palisade has now received its customary mid-life update. What's new though, you ask. The truth is, unlike many Korean-made cars which get an extensive makeover midway through their lifecycle, the Palisade's facelift is less substantial than most.
The main difference externally is the new grille design up front, which now looks more imposing and in-your-face (not that the previous one wasn't before). The cascading-style look does resemble that of a Toyota Alphard somewhat, and perhaps that is the image that Hyundai is going for, given the Alphard's status as the low-key luxury people carrier of choice in Asia.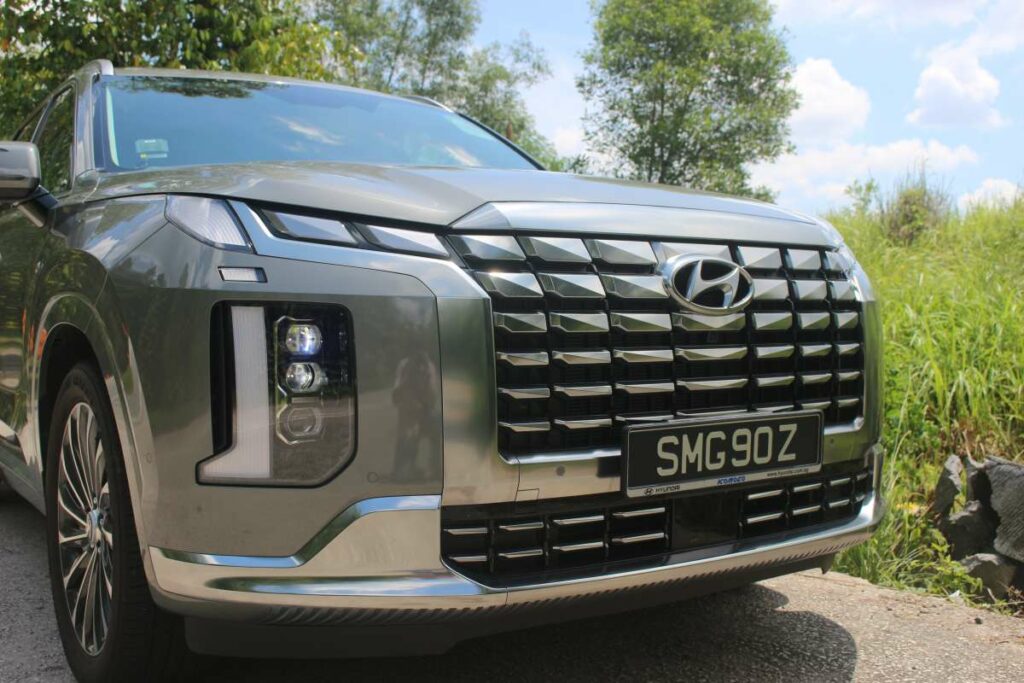 The other major change is that, for Singapore at least, the Palisade is now a seven-seater instead of eight previously. This means that the second row bench has now been swapped out for a pair of captain's chairs, a move which not only enhances the sense of luxury and exclusivity, but also allows for greater access into the third row, something which would be a major boon for families with kids.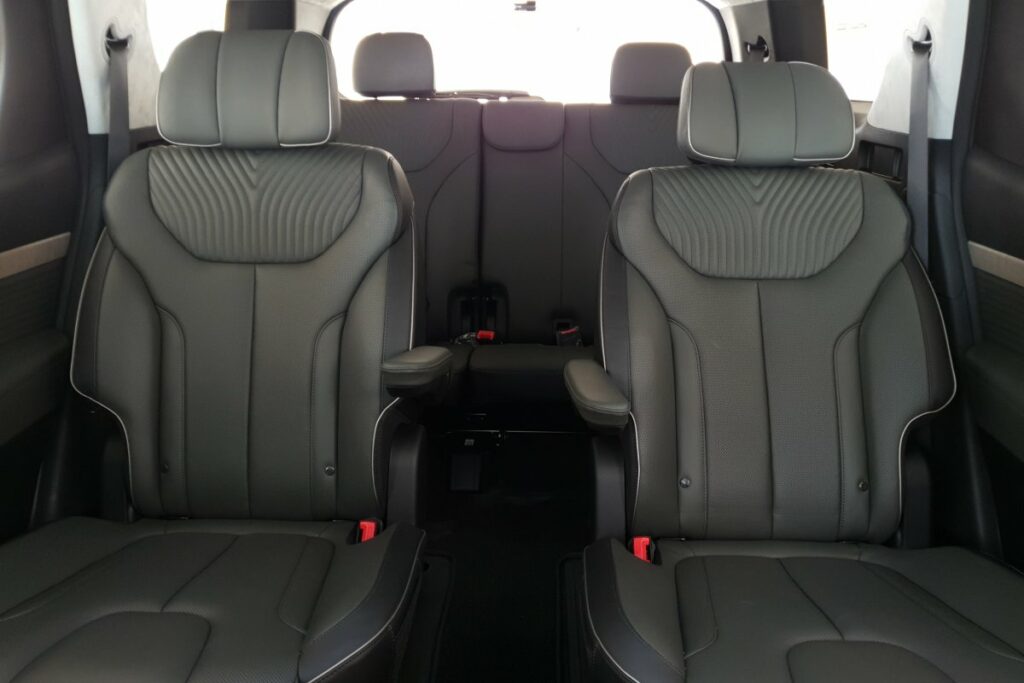 Hyundai also claims that the Palisade now gets enhanced driving assistance technologies, such as remote smart parking assist and forward collision avoidance. The former is especially helpful given the Palisade's size, as you can basically use it to park the car from the outside using the remote key fob, although given how tight some carparks are in Singapore, even that might be extremely tricky to use sometimes.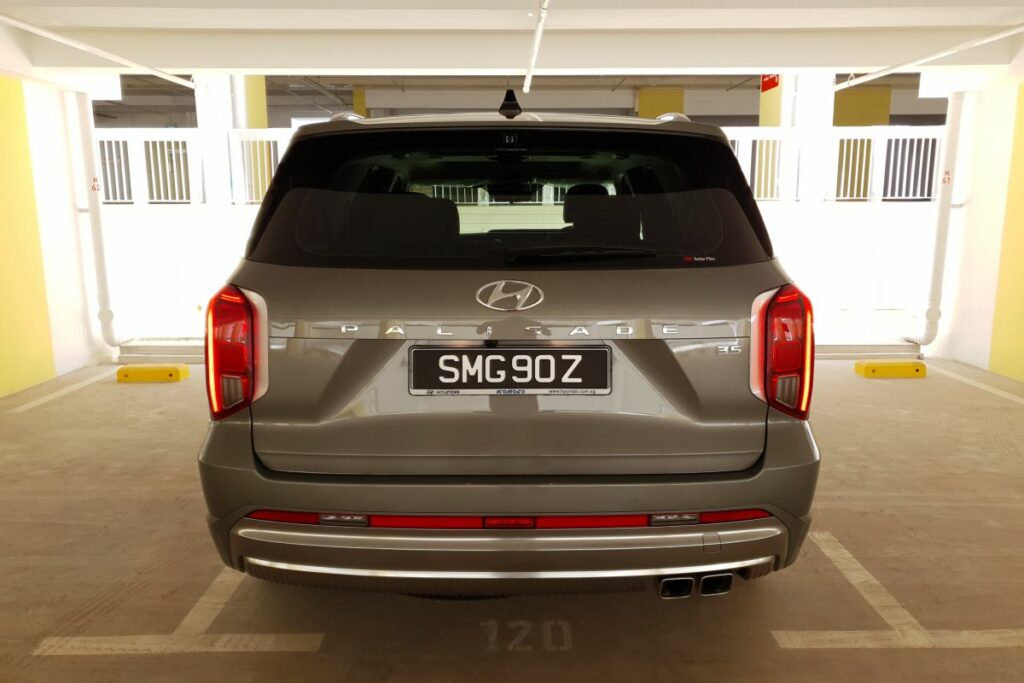 Aside from those though, the Palisade basically remains unchanged. That means that 3.5-litre V6 engine with 277hp and 336Nm of torque remains, along with its accompanying traits. You can essentially re-read our review from two years back and the driving impressions would be the same, but essentially the Palisade is a smooth, comfortable cruiser that's more at home on the highways than on winding roads.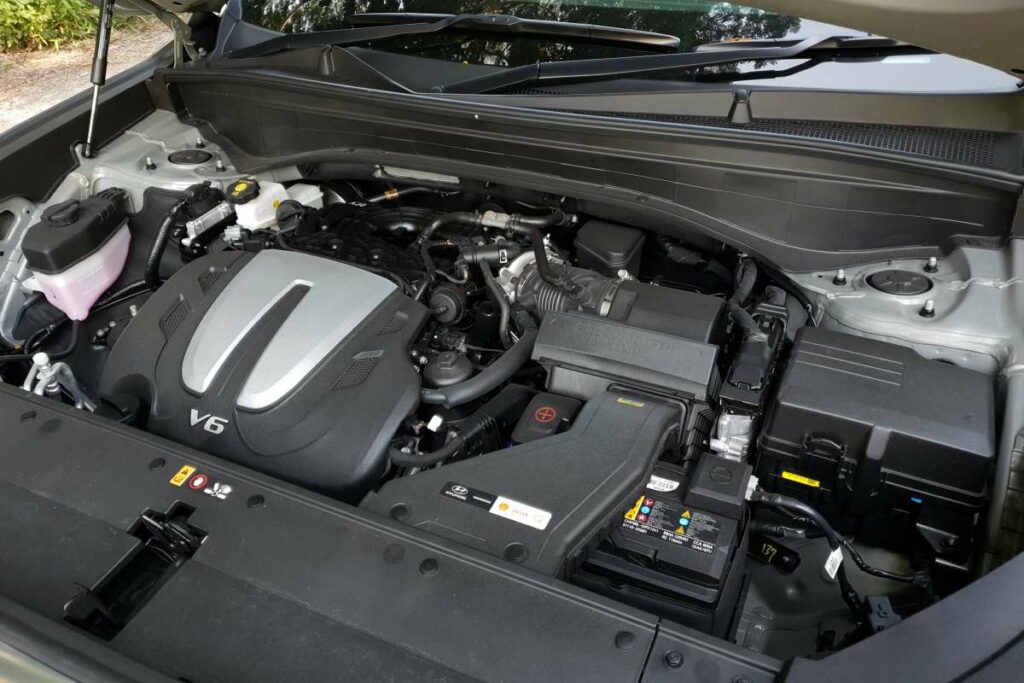 Of course, the wisdom of driving around in a large 3.5-litre SUV in this era of eco-friendliness is a bit questionable, not least given the Palisade's official fuel efficiency figure of 10.5L/100km, and the fact that it incurs the maximum S$25,000 penalty under the Vehicular Emissions Scheme (VES). But then again, buyers in this segment tend to care a little less about such things anyway, and their priorities probably lean more towards personal comfort and luxury.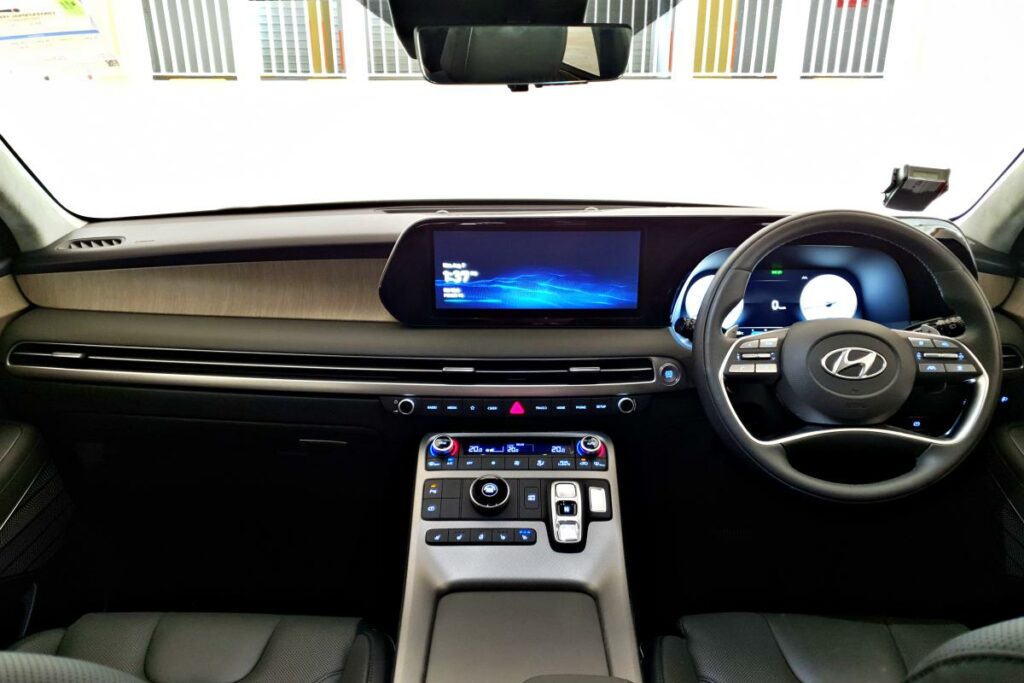 And to that end, the Palisade does deliver. There's plenty of space, arguably more now because of the second row captain's seats, and it remains as comfortable to drive and ride in as before. It's not for everyone, as we mentioned in our last review, but if you do low-key enjoy lounging around in a luxurious mobile palace, the Palisade is an alternative choice worth considering, if you could stomach the over 300 grand price tag.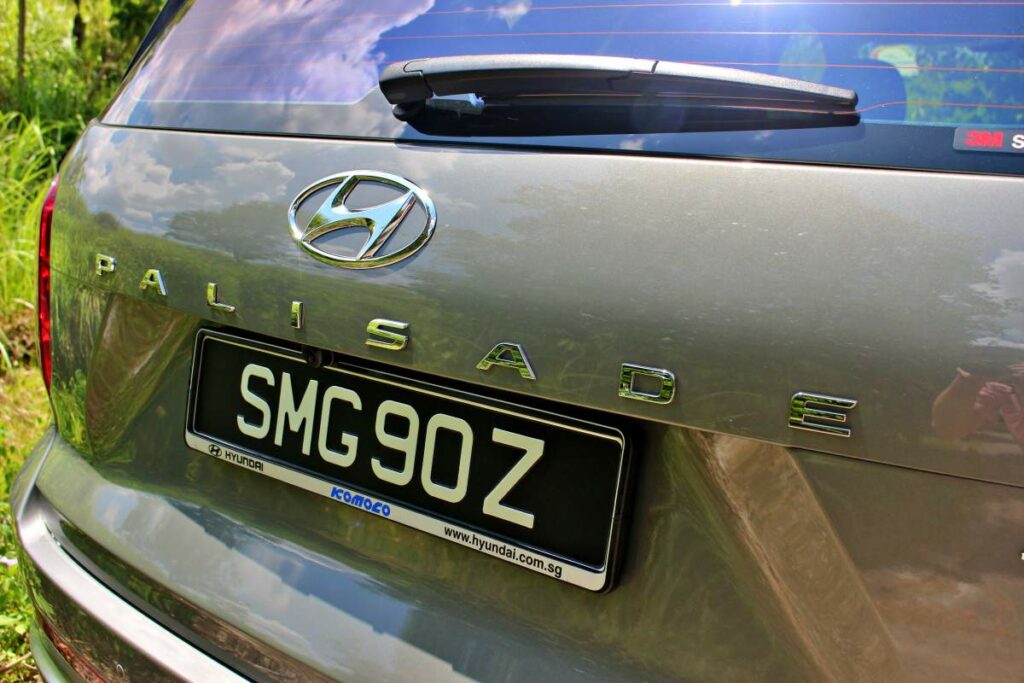 Hyundai Palisade 3.5 V6 Sunroof 7-Seater
Engine: 3470cc, V6
Power/rpm: 277hp/6300rpm
Torque/rpm: 336Nm/5000rpm
Gearbox: 8spd auto
0-100km/h: 8.1secs
Top Speed: 210km/h
Fuel Consumption est. 10l/100km
CO2 est. 210g/km
VES Banding C2 / +S$25,000
Fuel Efficiency 10.5L/100km
Agent Komoco Motors
Price S$306,999 with COE
Availability Now
Verdict: Updated Palisade being refreshed looks, but delivers the same palatial travelling experience as before

Read Carbuyer's article here:
https://carbuyer.com.sg/2023-hyundai-palisade-review-singapore-price/